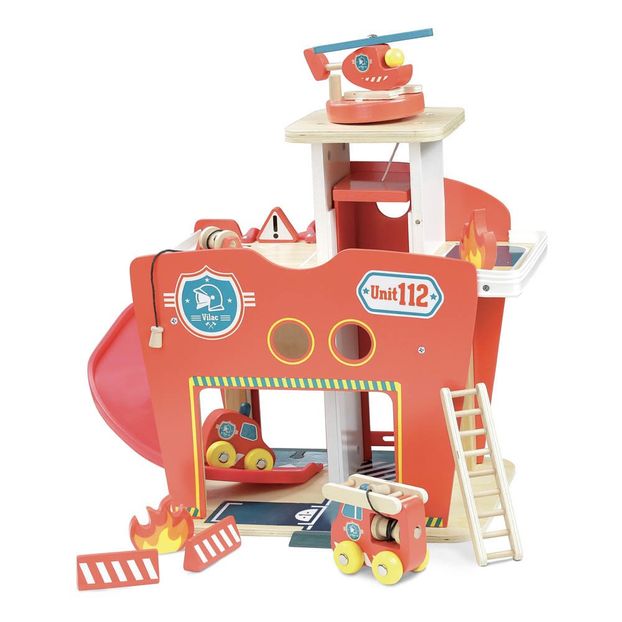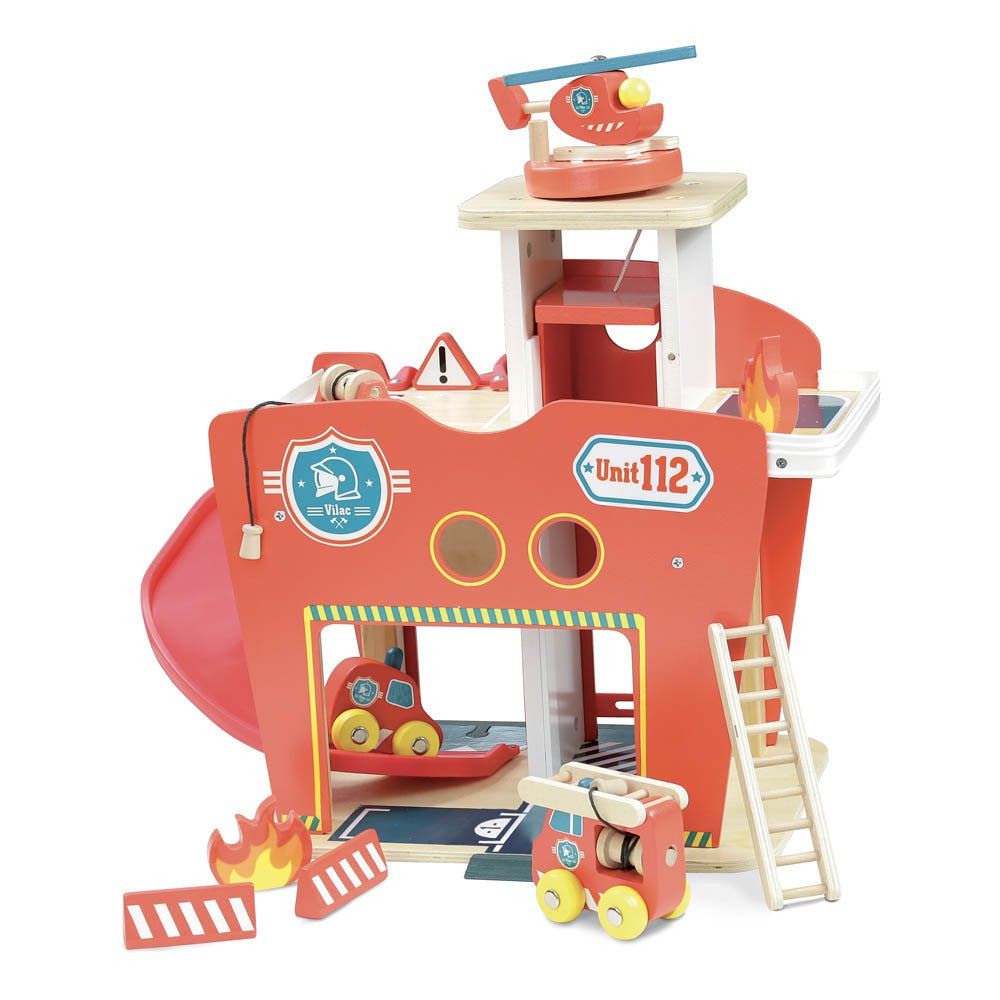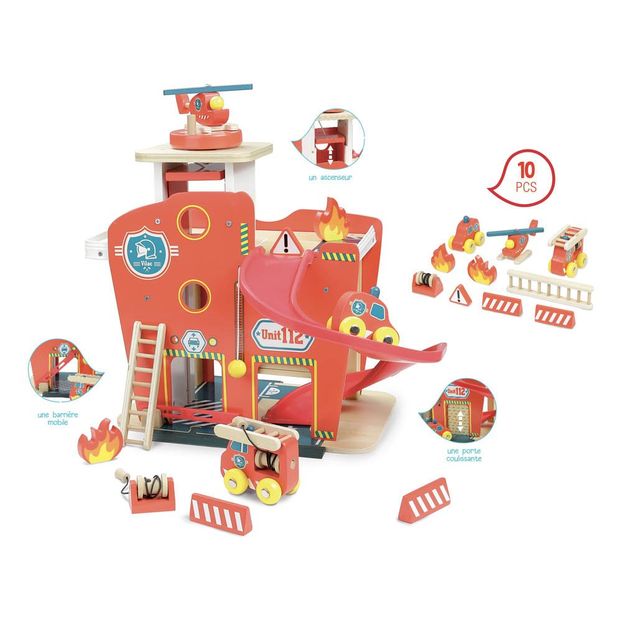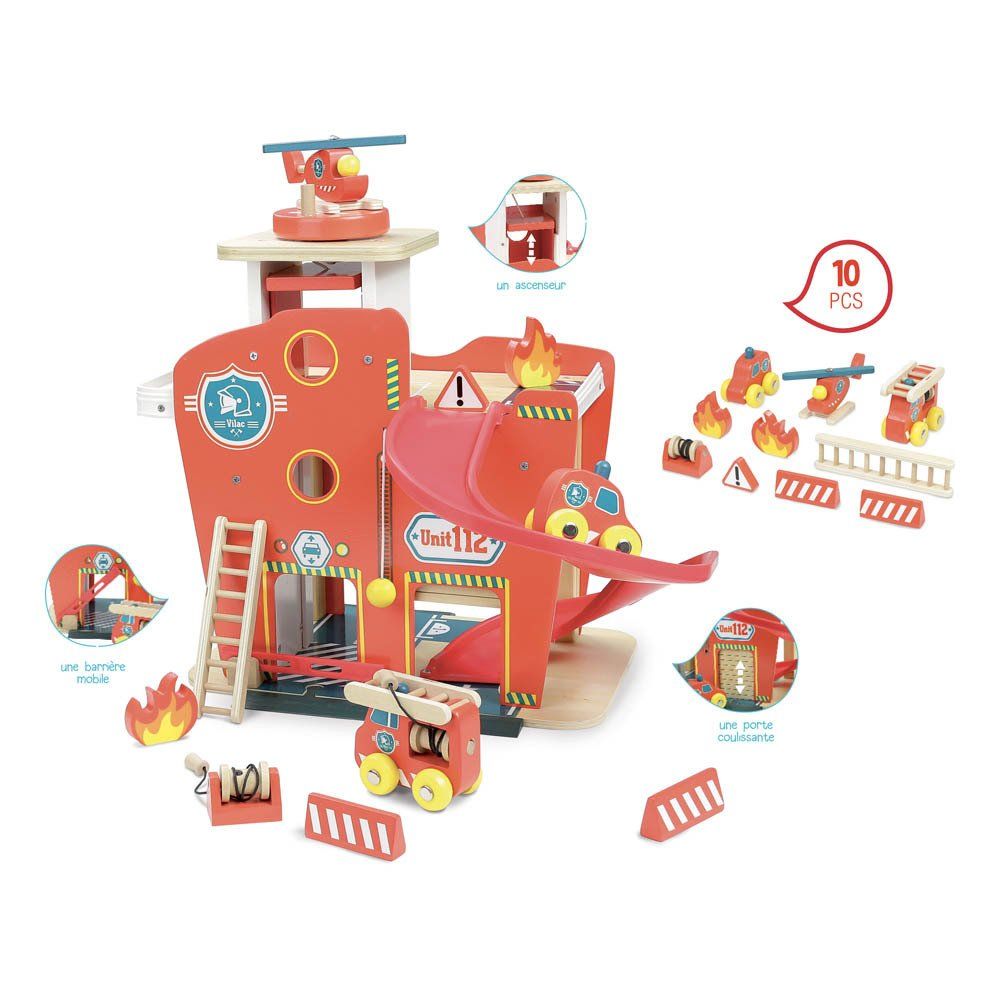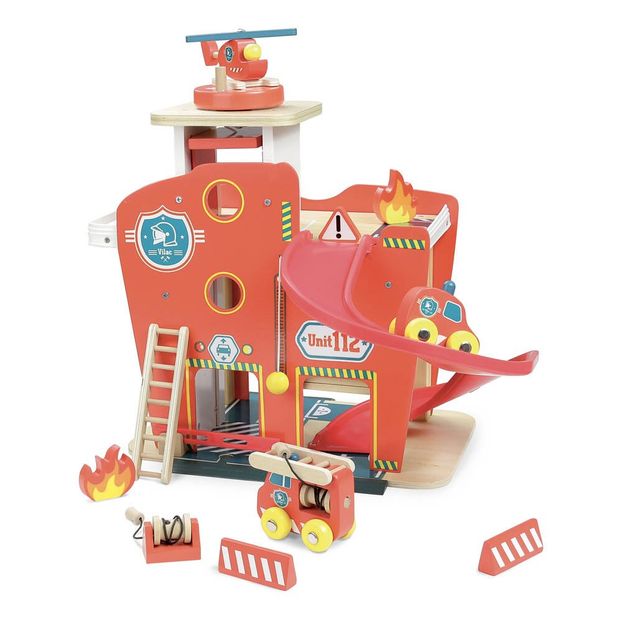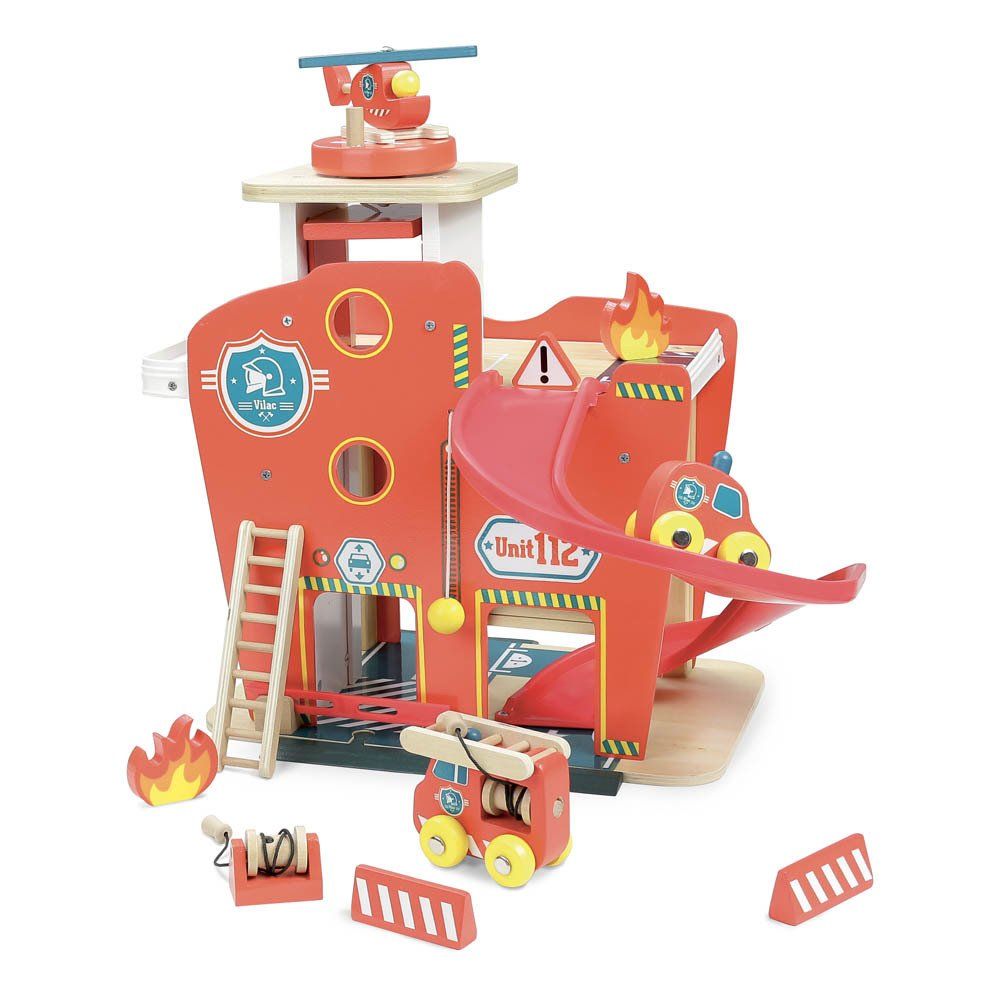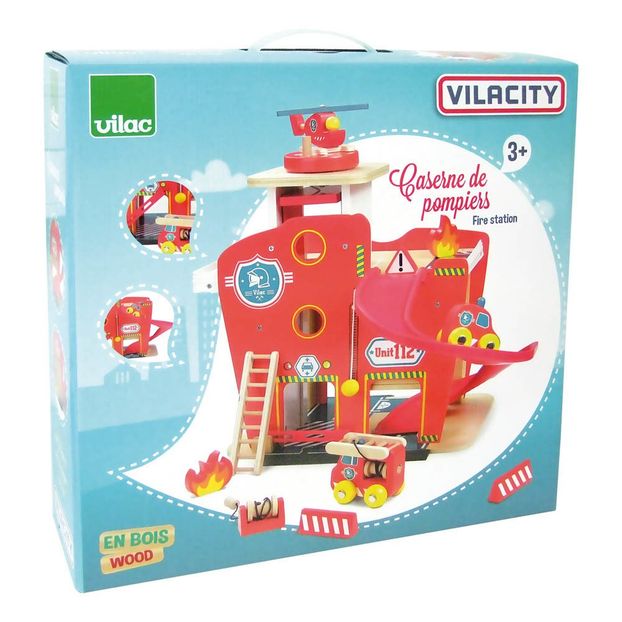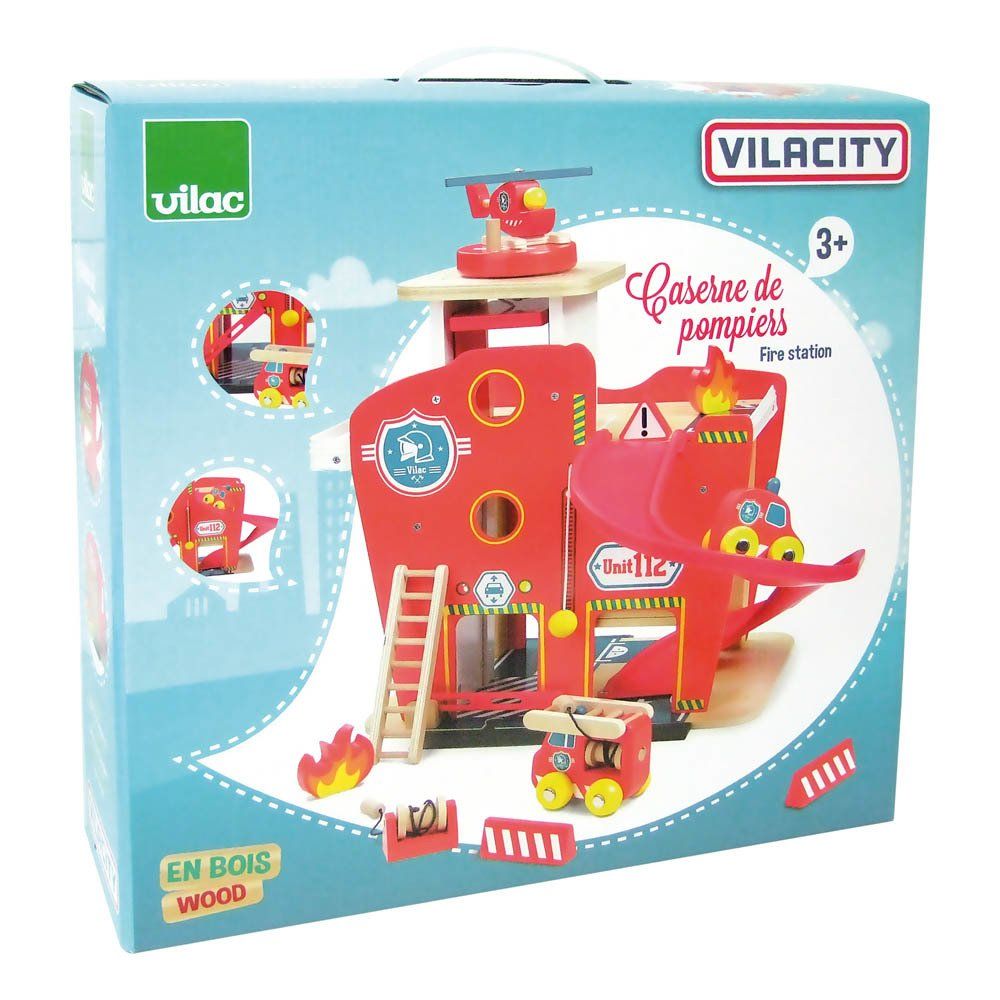 Wooden Fire Station - 10 pieces Orange
Fire! Quick, to the fire engine. Take the lift downstairs, open the sliding door and the mobile barrier.This fire station has a number of functions and ten accessories to help you little ones imagine lots of different stories and play for hours.

Age : From 3 years old
Fabrics : Wood
42 x 35 x 33 cm.