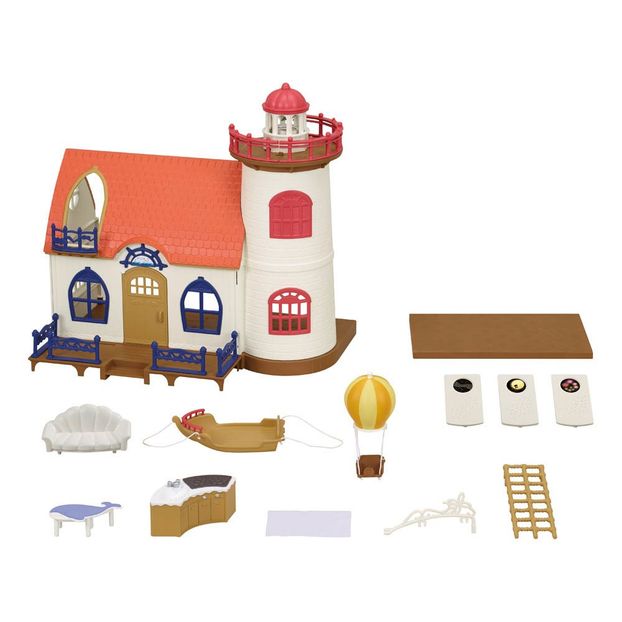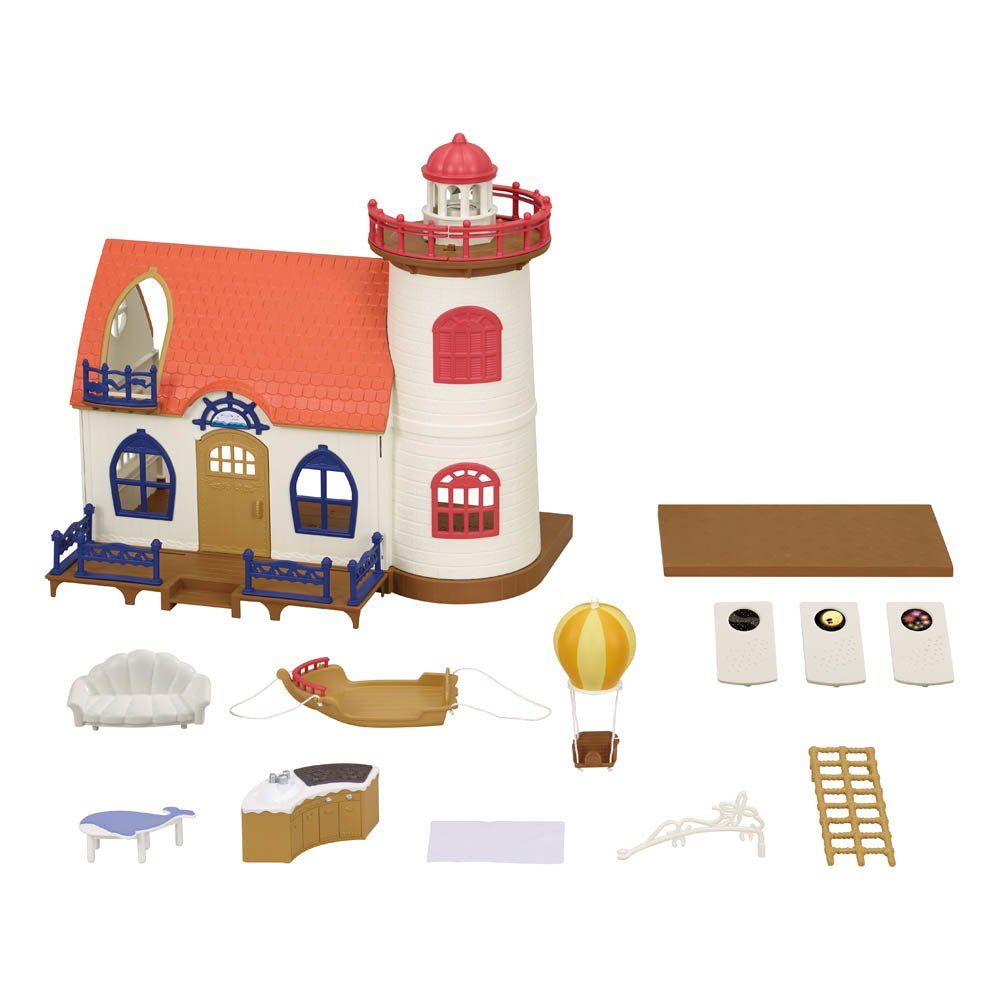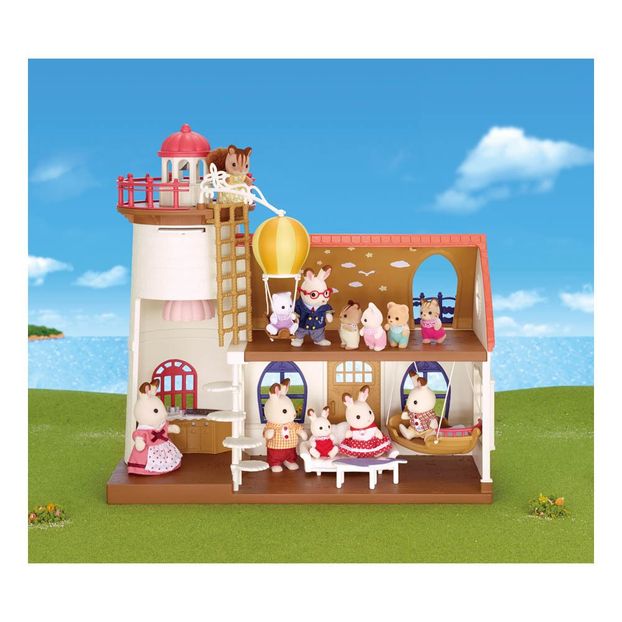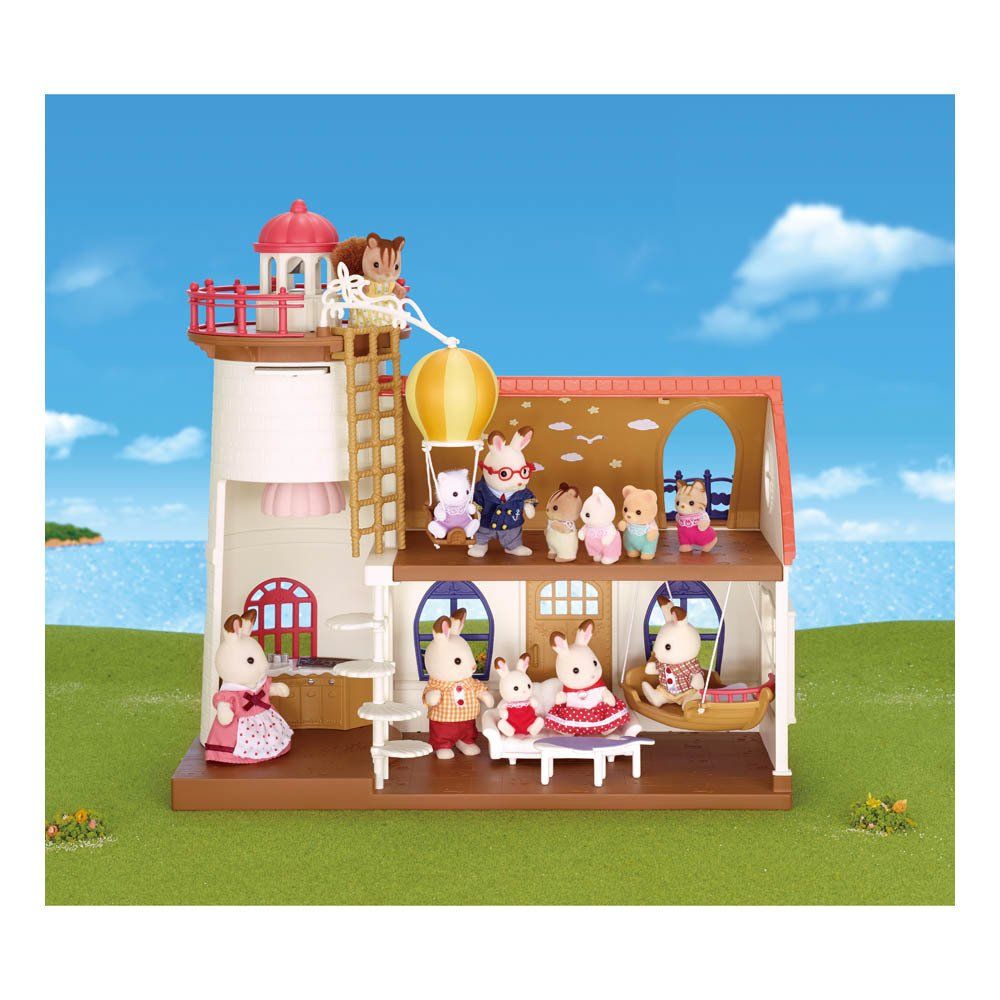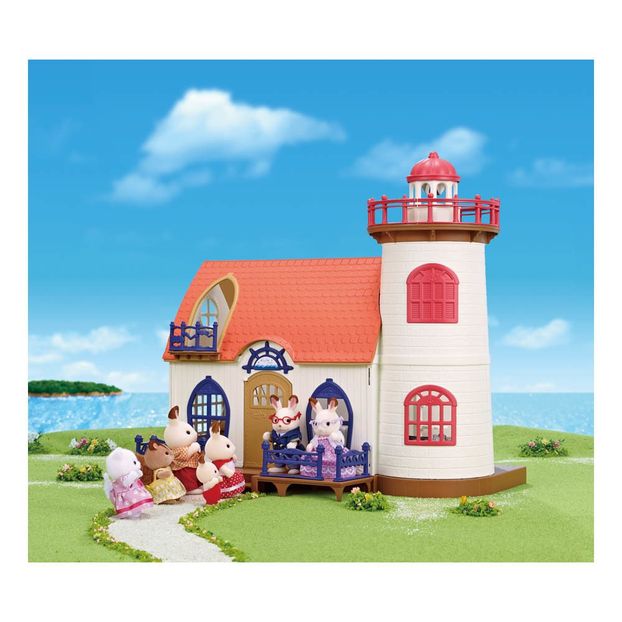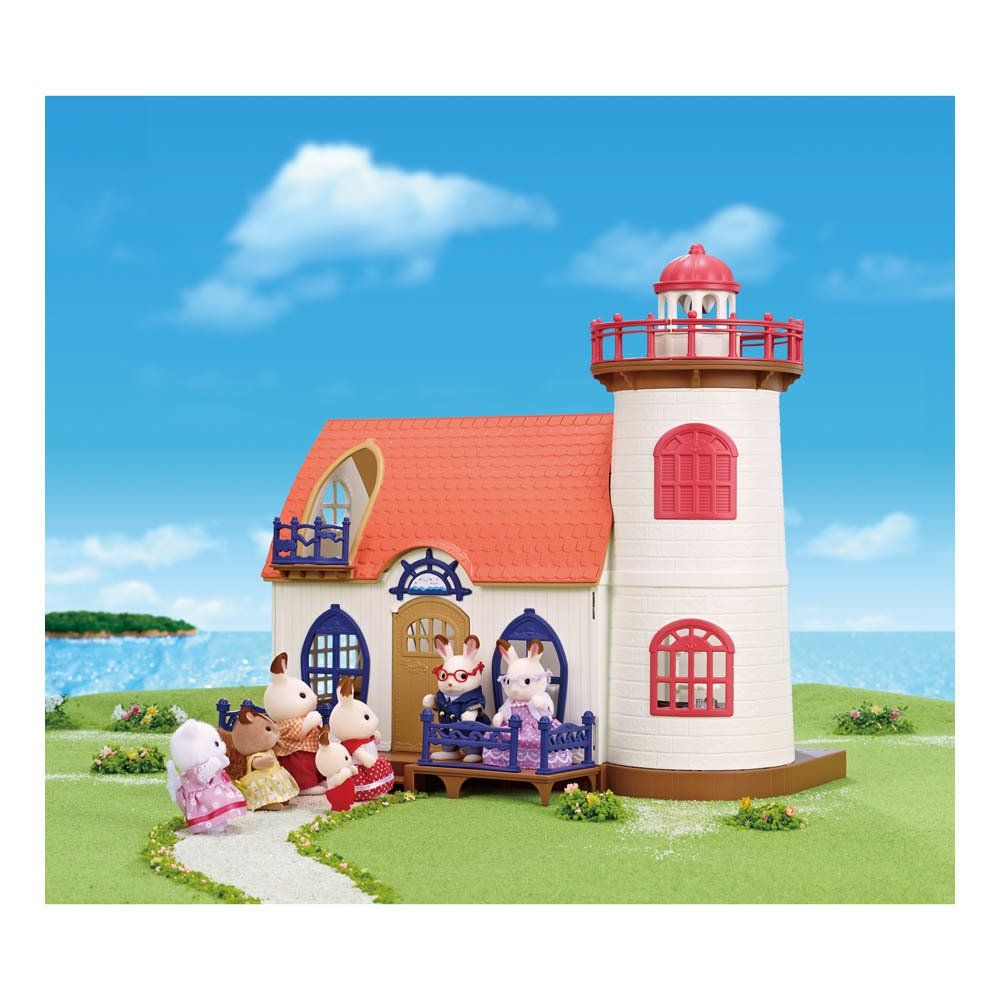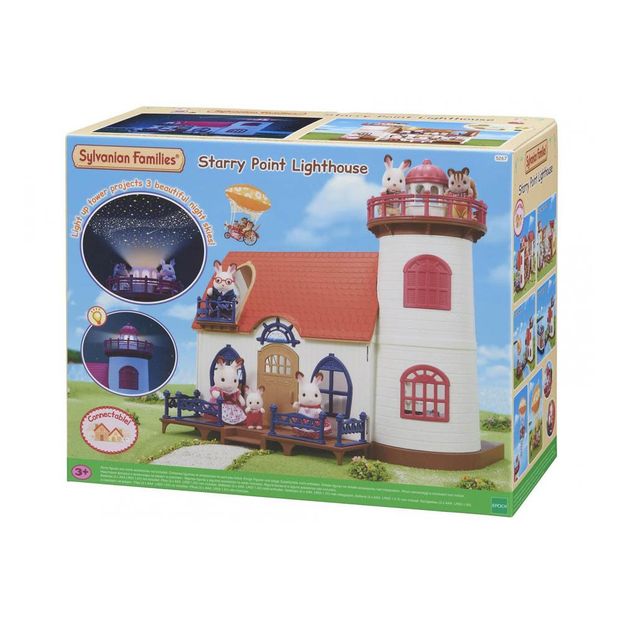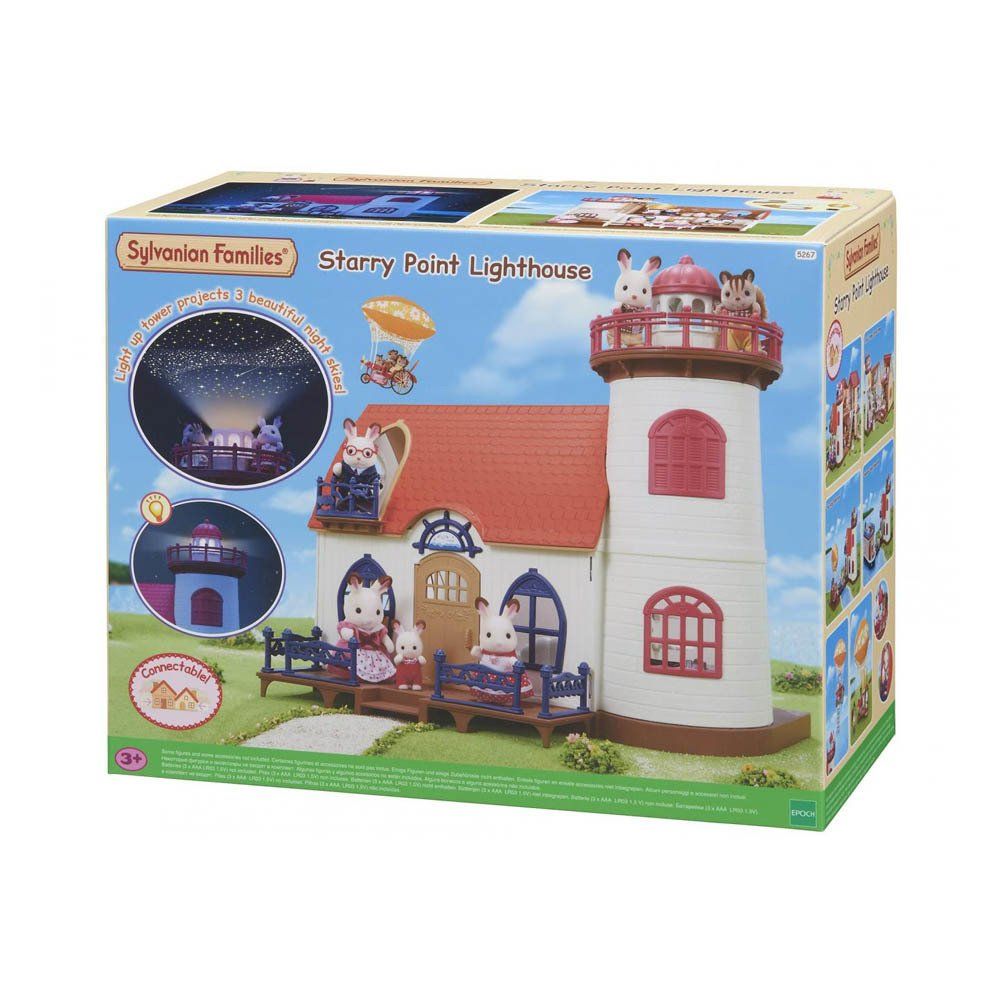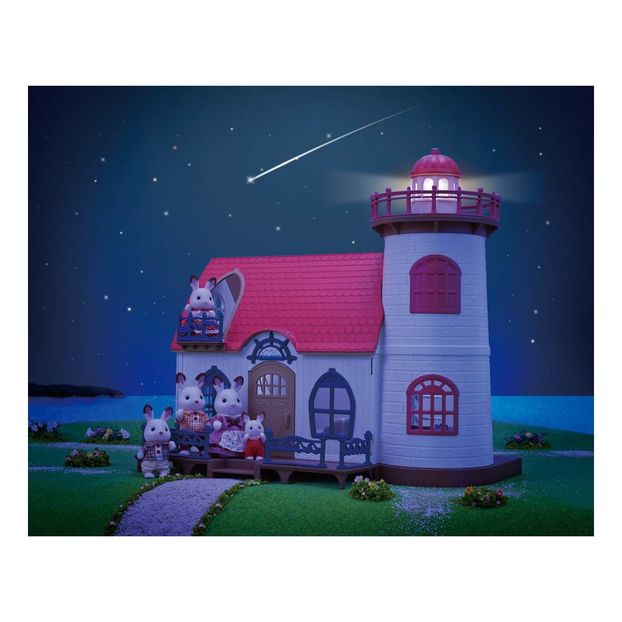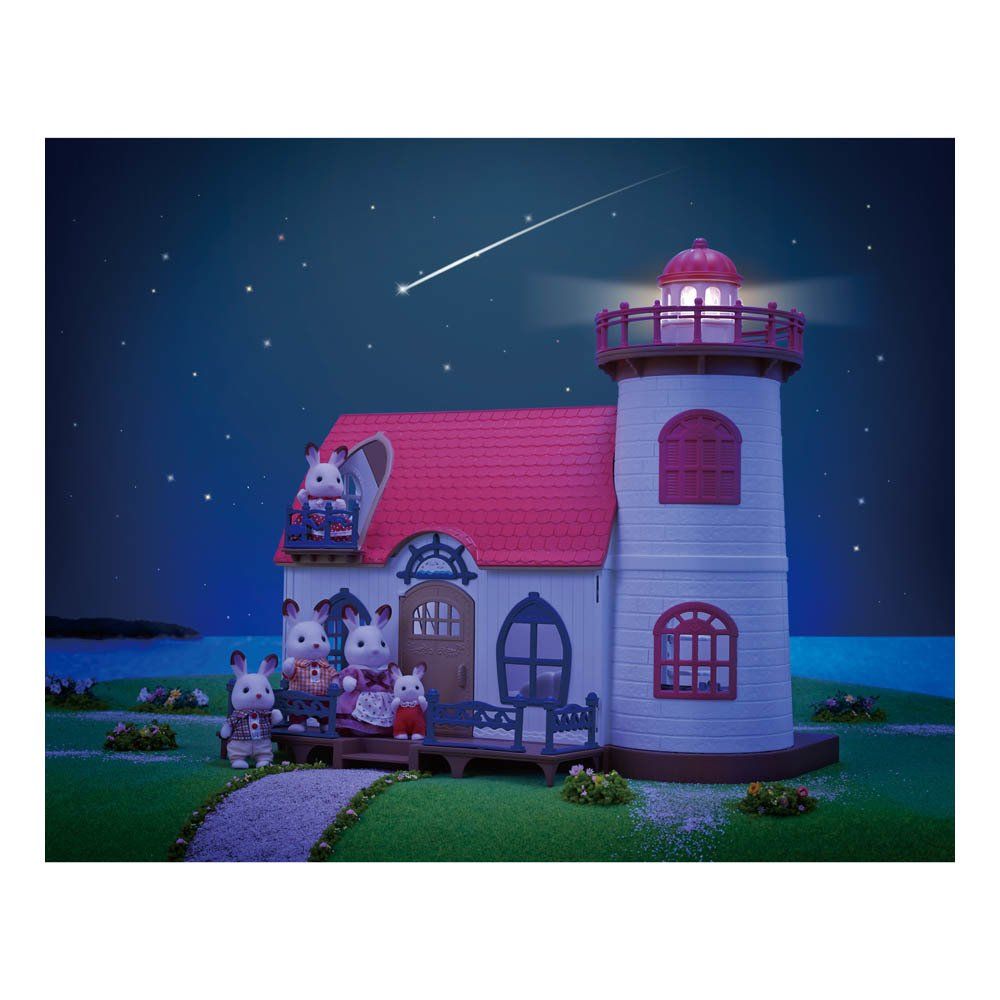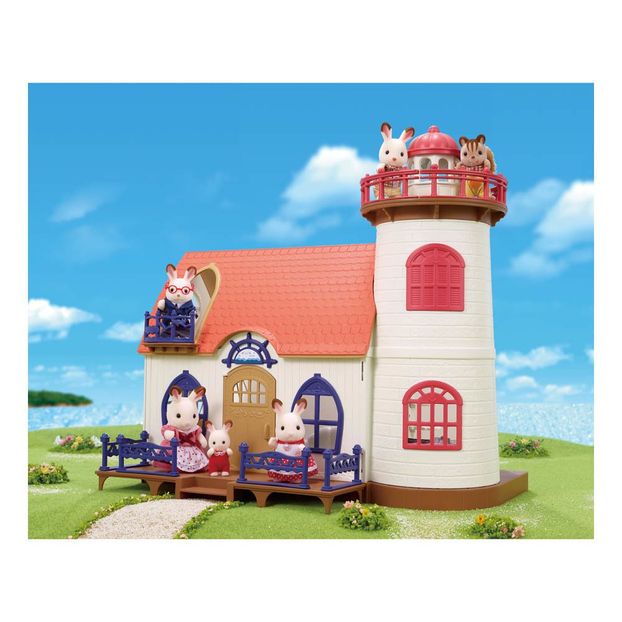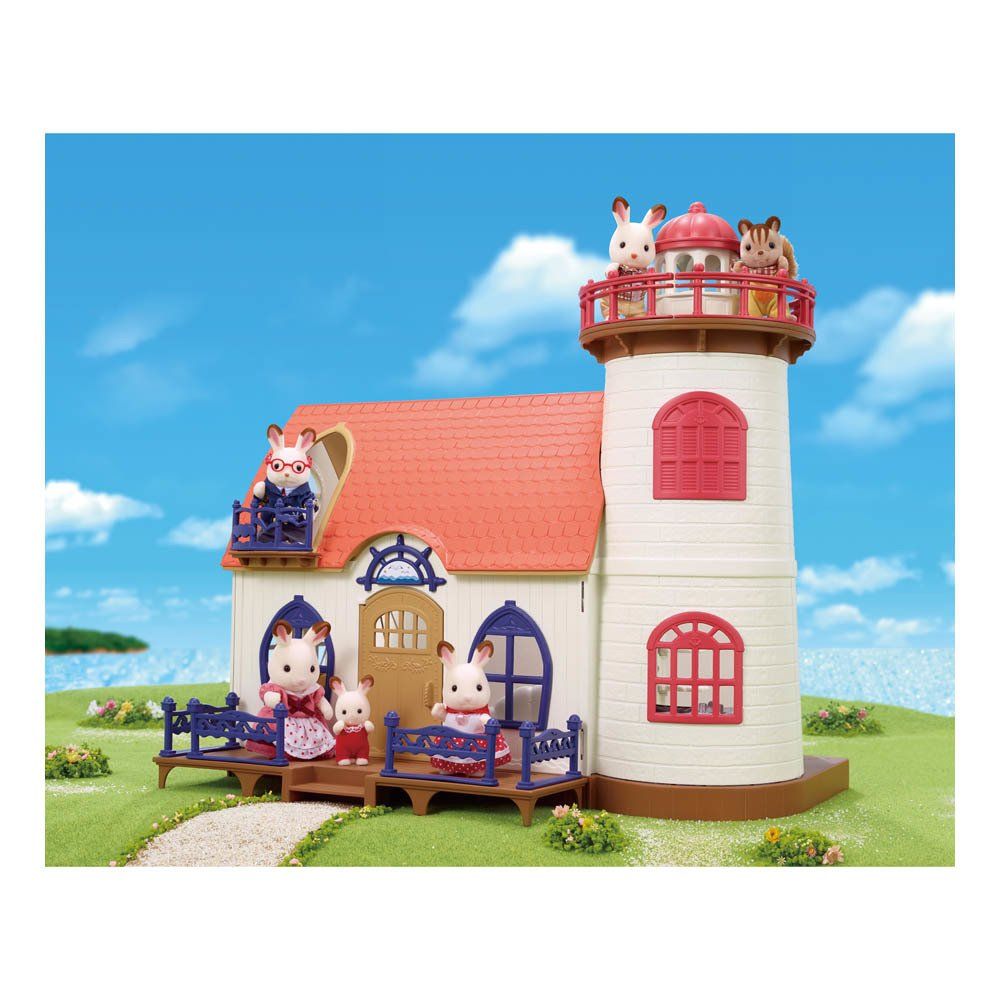 Starry Point Lighthouse
Grandpa Chocolate Rabbit has renovated his old lighthouse to make it a pavilion where everyone can gather. The lighthouse lights up & nbsp; and the & nbsp; top turns, just like the light of a real lighthouse. Detach the top of the lighthouse and the & nbsp; stars will appear on the ceiling & nbsp; of your room. You can choose between three models by changing the slides.
Requires 3 AAA batteries (not included)
Age : From 3 years old
Packaging: 44 x 21,5 x 35 cm.
Doll house furniture
Doll house furniture