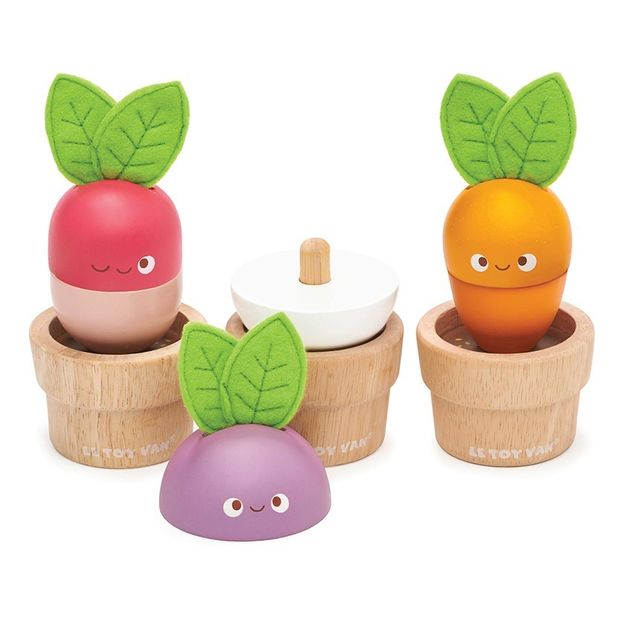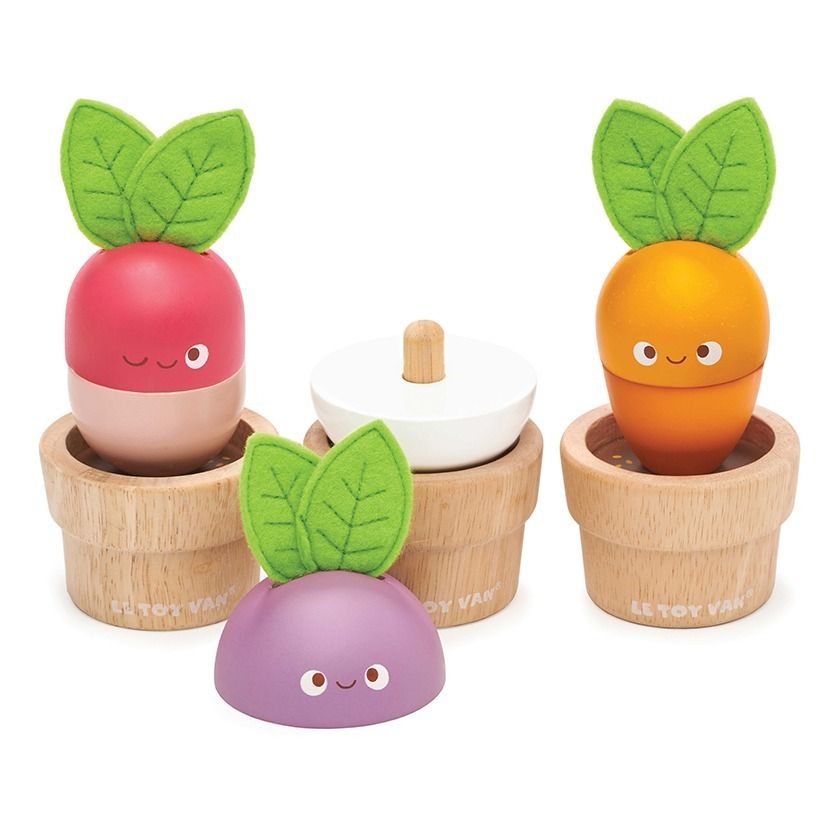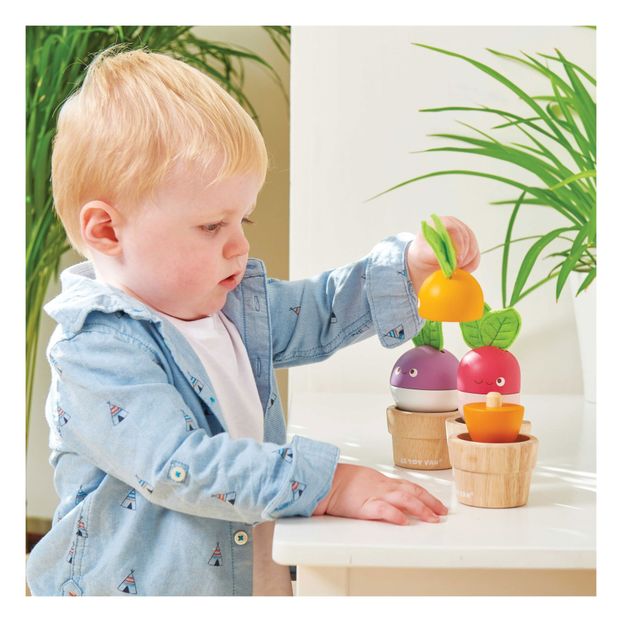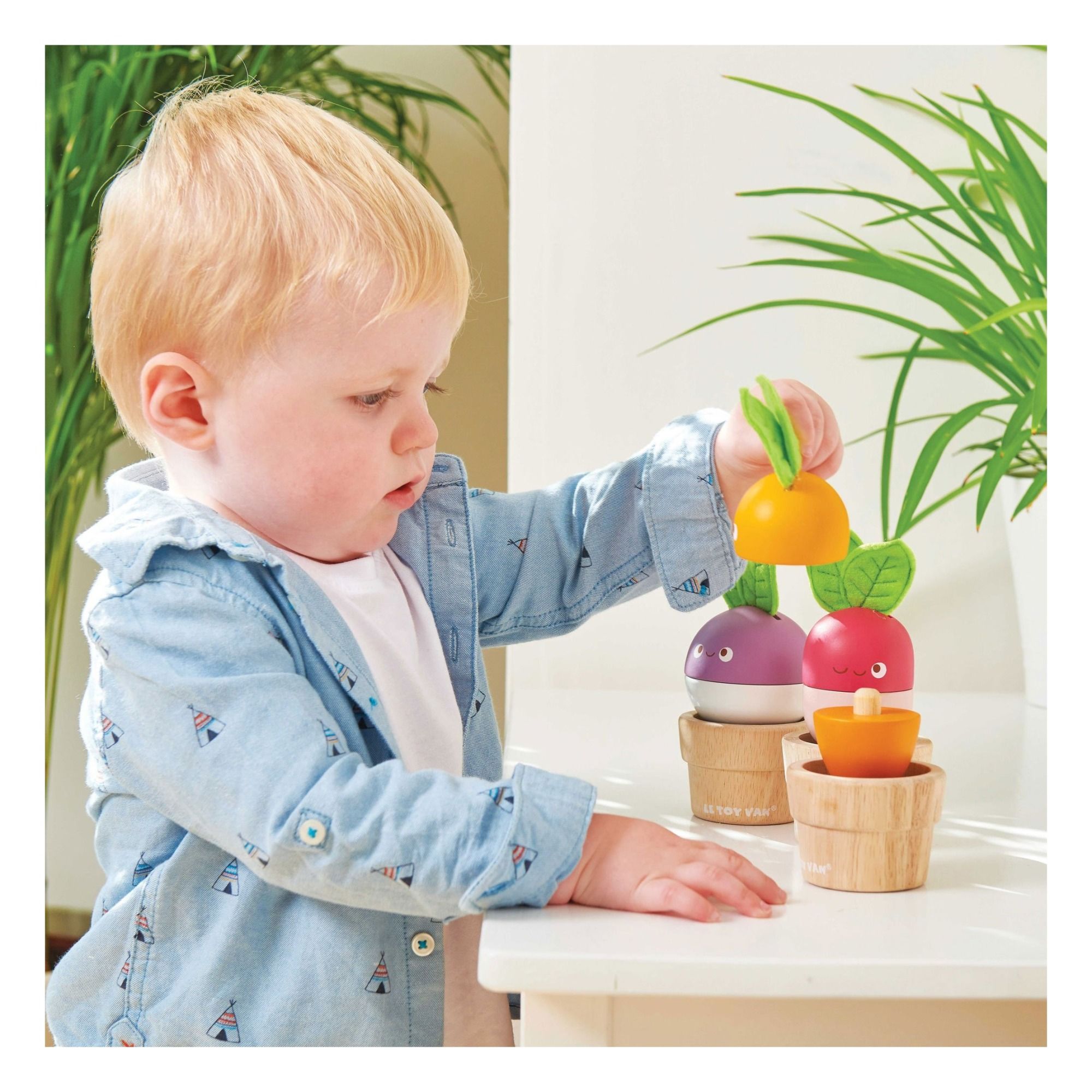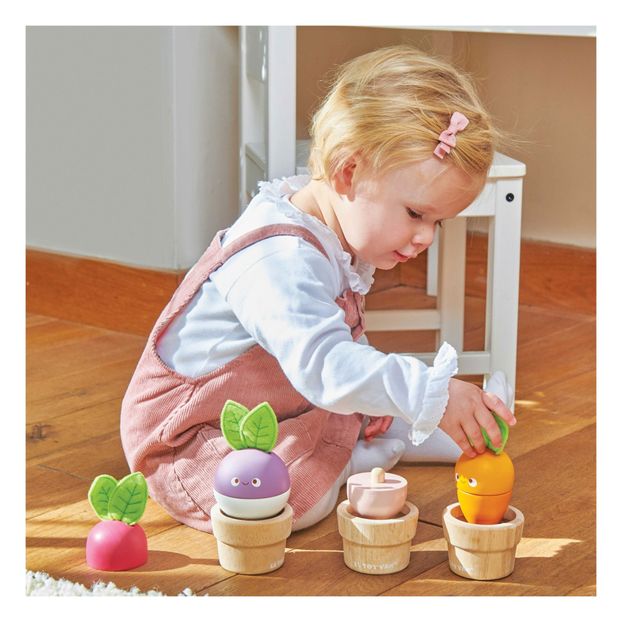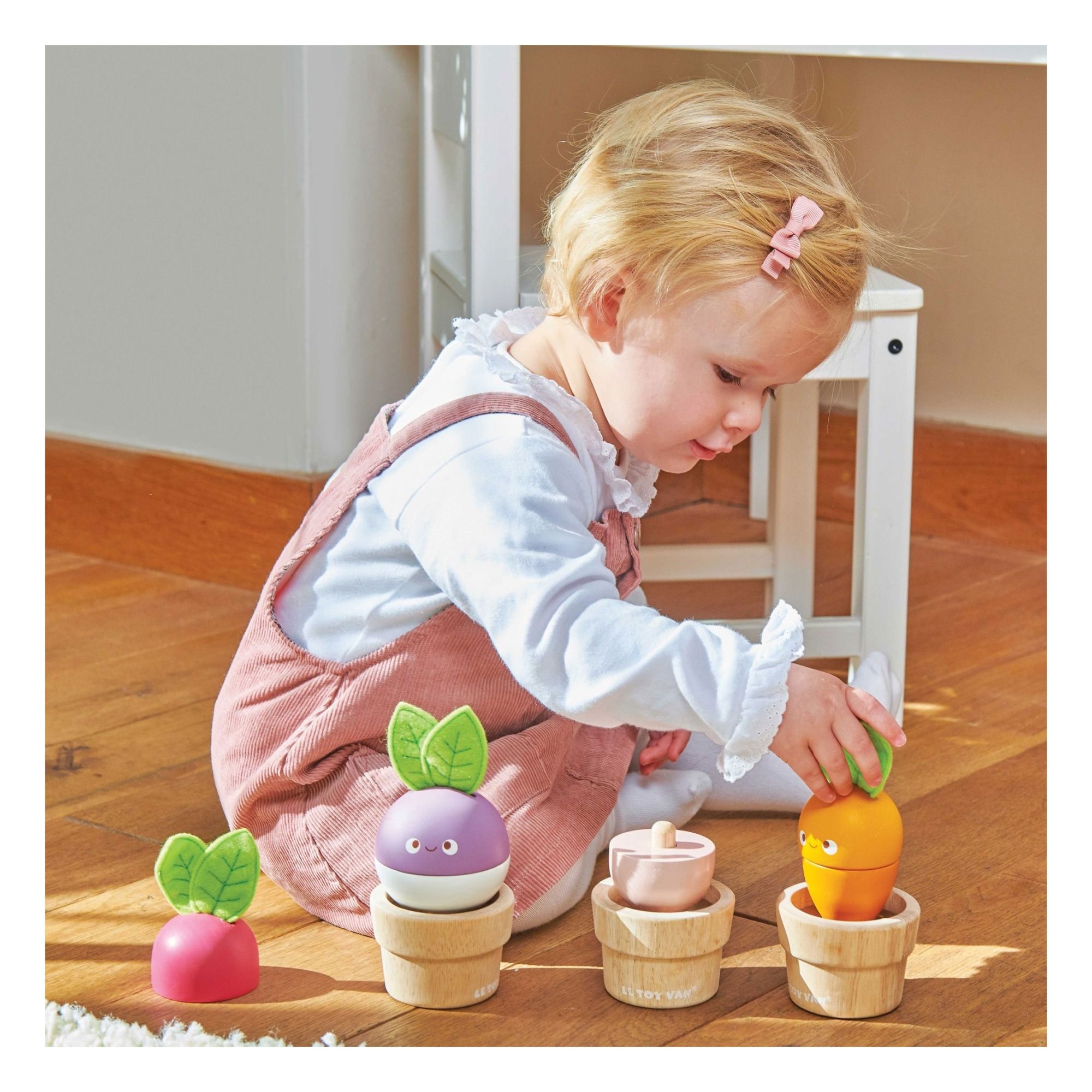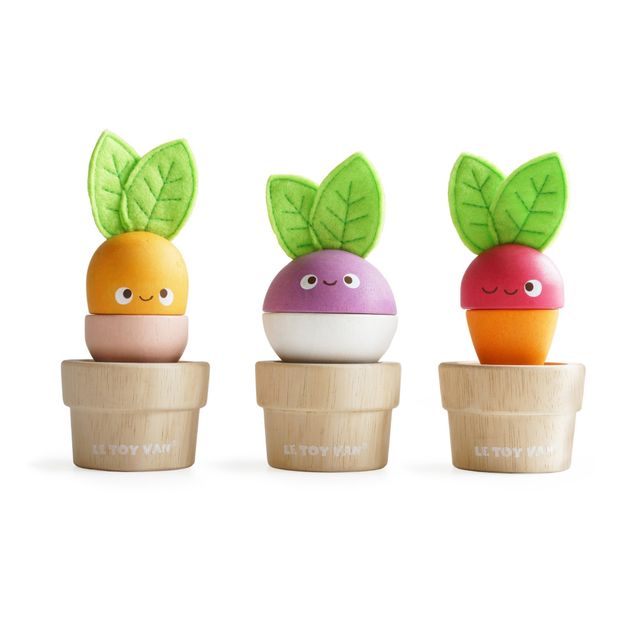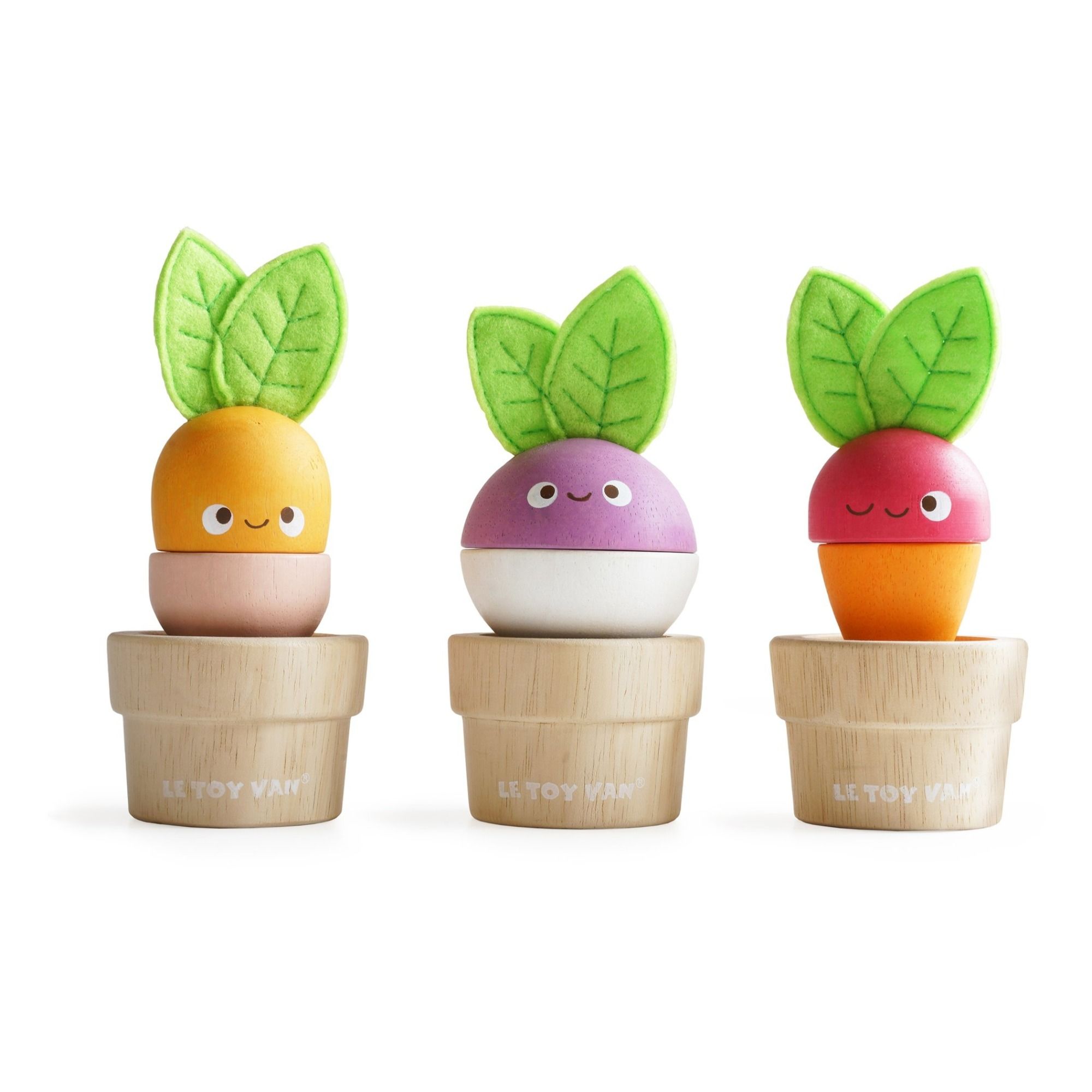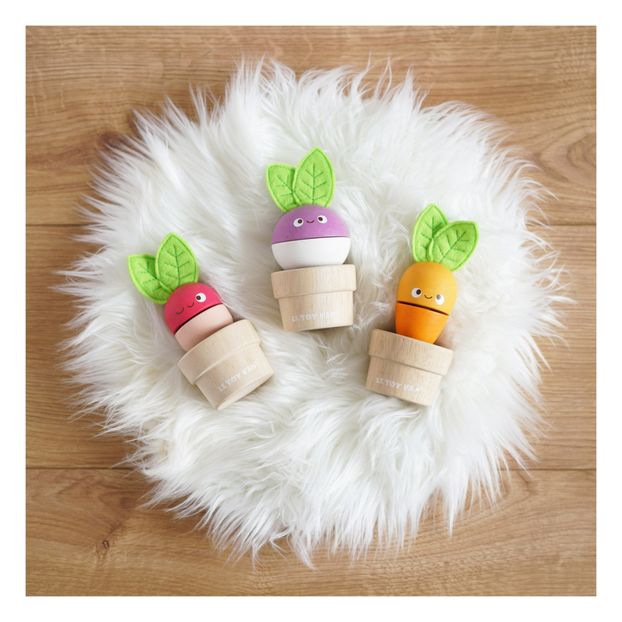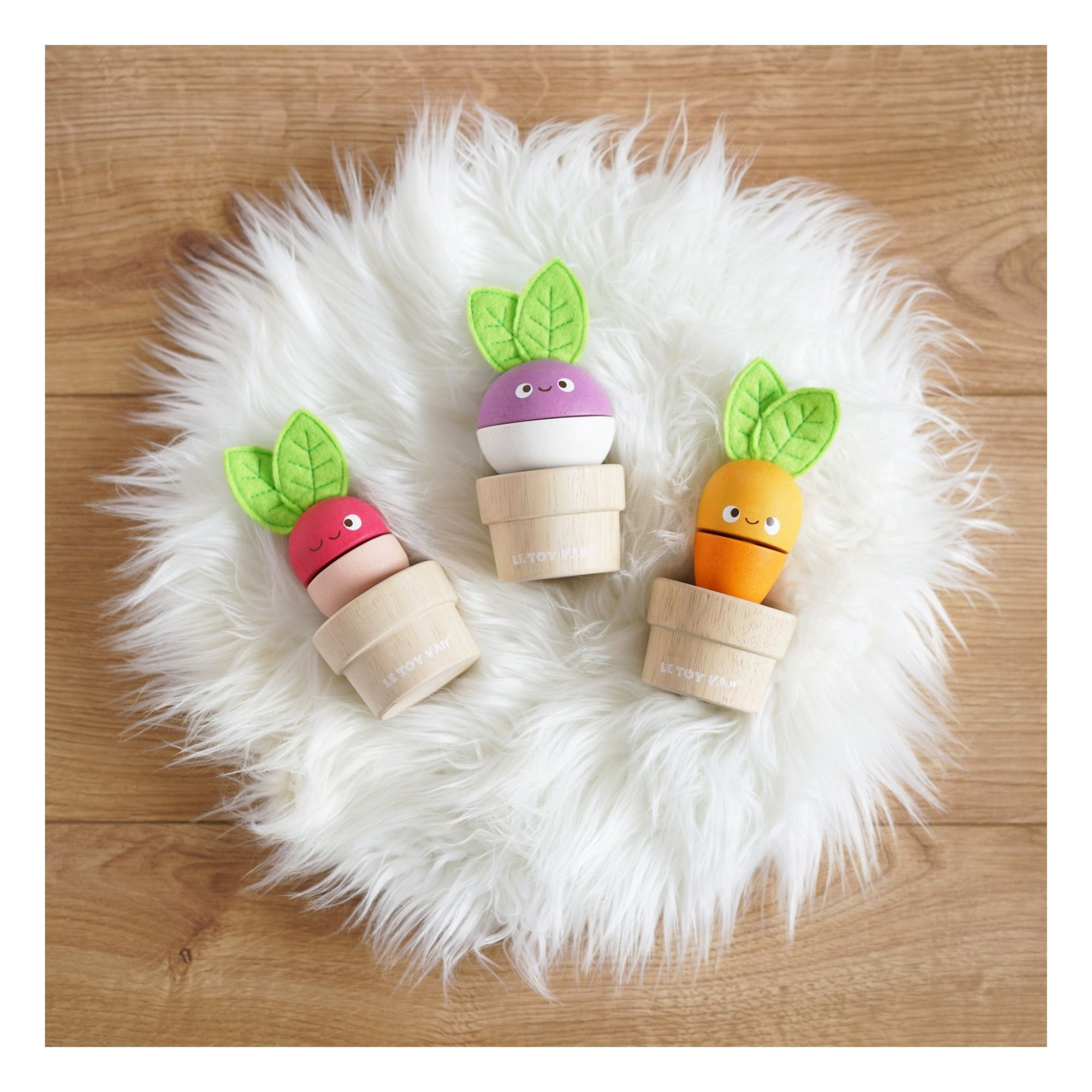 Stackable Vegetable Toy
A delightfully quirky set of three happy wooden vegetable in their natural wood pots. Includes six detachable interchangeable stacking parts. Mix and match to create a carrot, beetroot and radish. Made from solid and smooth replenish able rubber wood and finished in gorgeous water based colours with beautifully hand sewn fabric leaves.
Helps develop fine motor skills
Details : 3 vegetable(s)
Age : 18 months and upwards
Fabrics : Rubber tree wood, Thin felt
Composition : watercolour
7 x 7 x 15,4 cm.
Grocery, Food
Grocery, Food