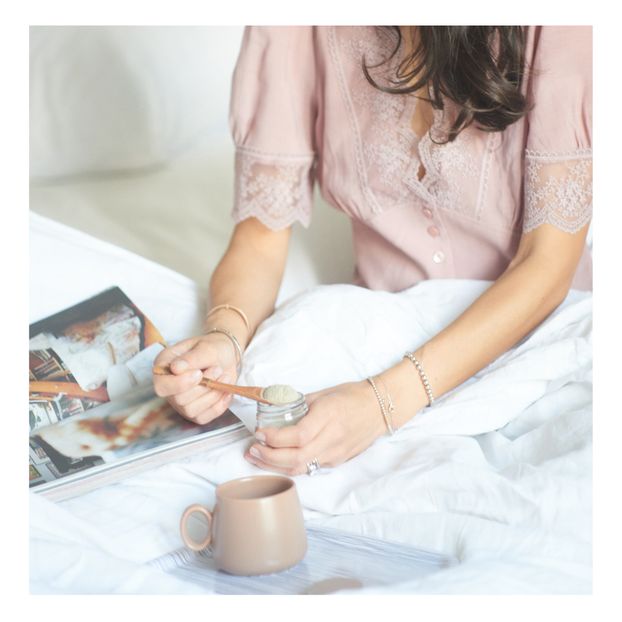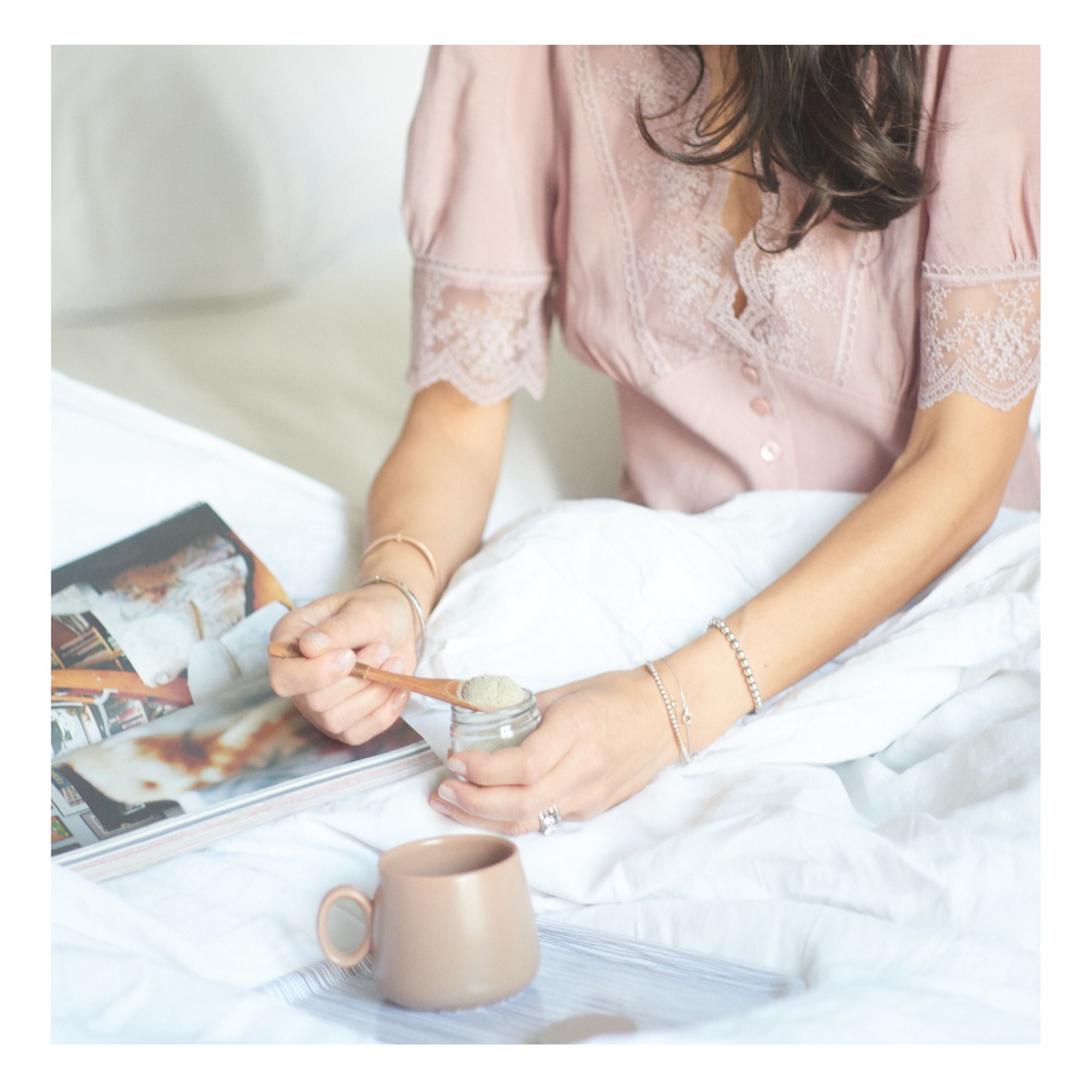 Sleep Powder Nutritional Supplement

Description
Holidermie's Sleep Powder completes the HoliBeauty Food™ range whose approach combines relaxation, overall wellbeing and anti-aging and antioxidant skin care. Composed of a selection of naturally relaxing plants and an organic lavender essential oil, Holidermie Sleep Powder promotes falling asleep and helps maintain restful sleep by regulating the circadian rhythm (day / night cycle).

BENEFITS:

Lemon balm is a plant whose benefits were recognized as early as ancient Greece for its calming, sedative and hypnotic properties. It helps prevent oxidative stress damage and contributes to calm and serene rest.

Escholtzia, or California poppy, helps cope with the stress of an active, urban lifestyle, contributes to optimal relaxation and increases the quality of sleep.

L-Tryptophan is an essential amino acid for our body: it is both a precursor of serotonin (wellbeing hormone) and melatonin (sleep hormone).

Passionflower is a plant native to South America traditionally used in herbal medicine. It supports the body in times of nervous and mental tension and in case of anxiety. It contributes to normal and healthy sleep.

Magnesium is an essential mineral for the physiological functioning of our body. It contributes to the normal functioning of the nervous system and helps reduce fatigue.

Vitamin B6 is involved in the synthesis of serotonin and thus acts as a modulator of our arousal system. It contributes to the normal functioning of the nervous system and helps reduce fatigue.

Genuine lavender essential oil is used in aromatherapy for its soothing effect. It is known as a natural remedy to promote sleep. According to a study, linalool, one of the main constituents of lavender, acts on a neurotransmitter involved in the regulation of the sleep cycle at the cerebral level.

COMPOSITION:

Melissa, Escholtzia, L-Tryptophan, Passionflower, Magnesium, Vitamin B6, Essential Oil of Genuine Organic Lavender.

Vegan formula, gluten-free, and preservative-free.

DIRECTIONS FOR USE:

Dilute 2 to 3 doses in a cup of hot, but not boiling water, 30 minutes before bedtime.

Food supplement made from plants, vitamins and substances for nutritional and physiological purposes. To be consumed with a varied and balanced diet associated with a healthy lifestyle. Respect the recommended daily dose. Keep out of reach of children.

Not recommended during pregnancy, breastfeeding and for children under 6 years old. Speak to a health professional before use.

INGREDIENTS:

Lemon balm leaf powder, powder of aerial part of passionflower, magnesium glycerophosphate, powder of aerial part of escholtzia, L-tryptophan, essential oil of organic true lavender flower, vitamin B6.
Details : Cosmetics items may not be refunded or exchanged
Made in : France
Compléments alimentaires et vitamines
Compléments alimentaires et vitamines