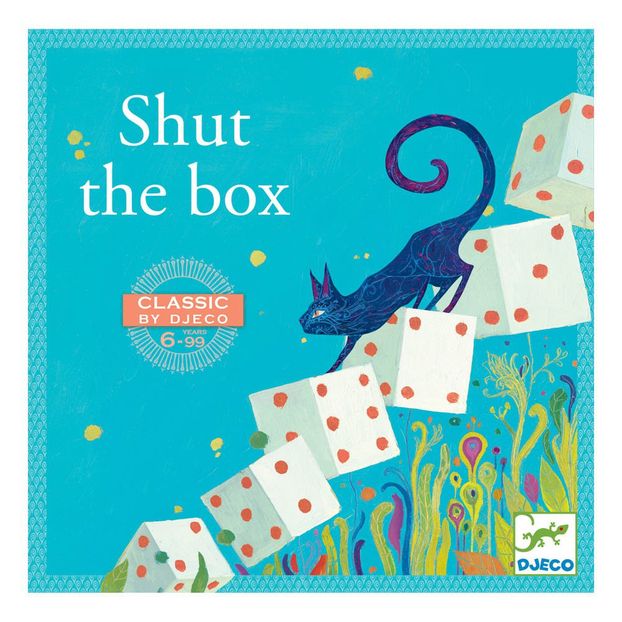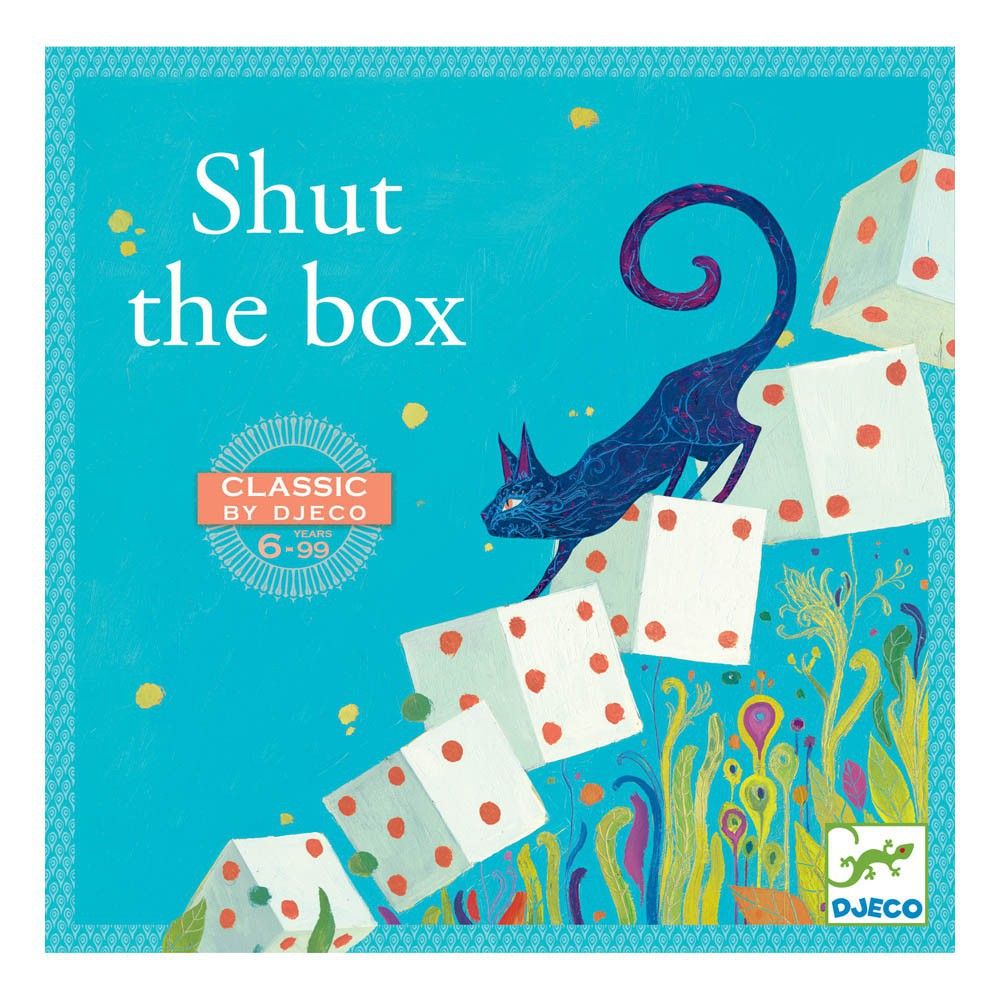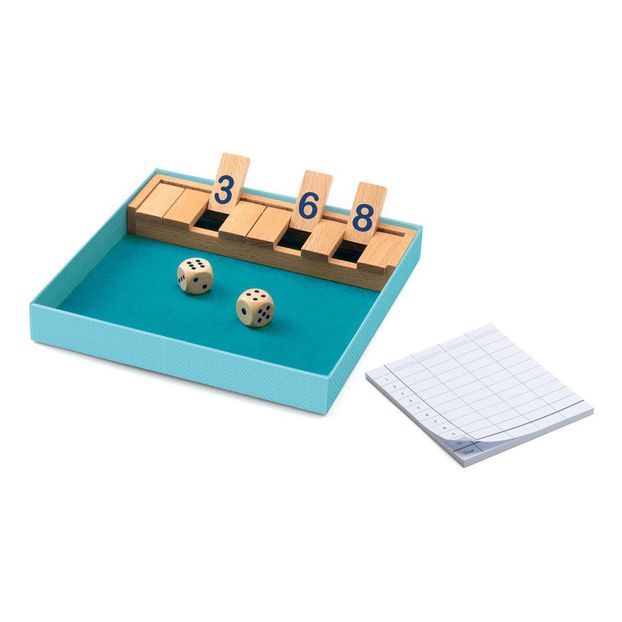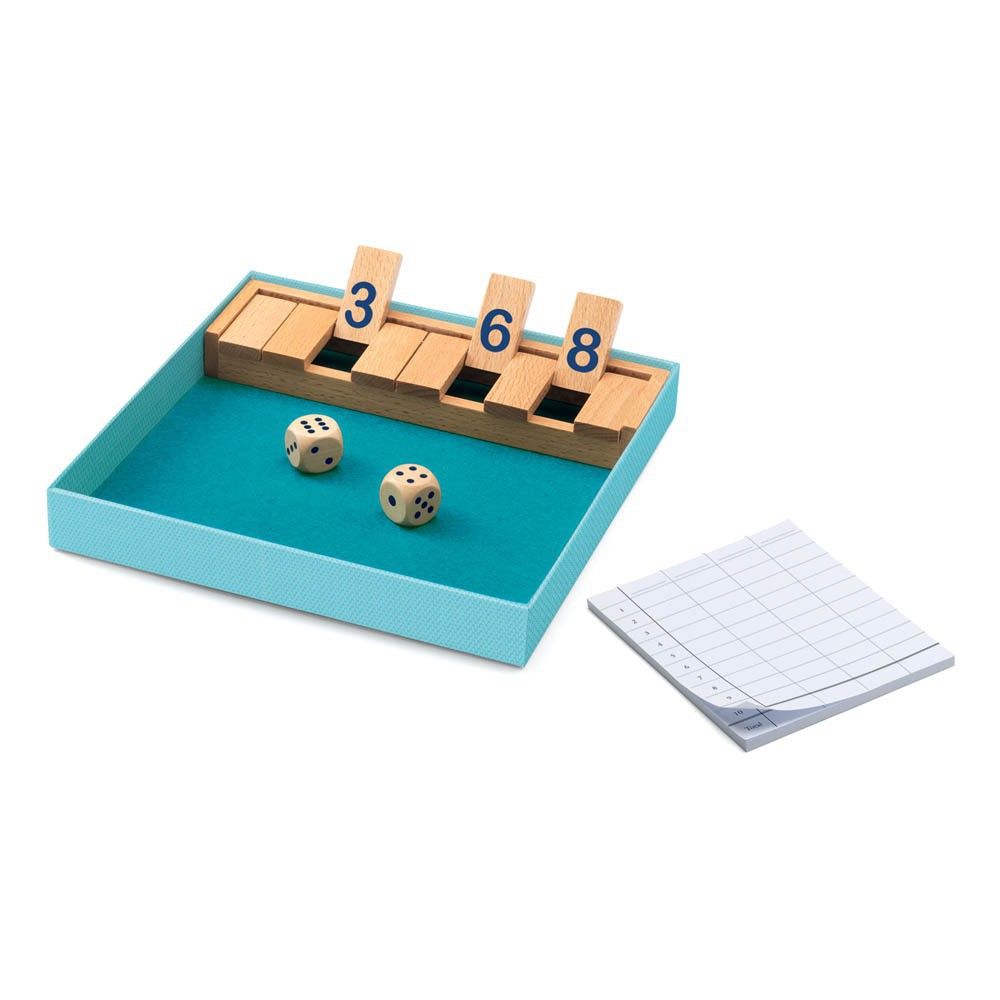 Shut the Box Game
Jeu de stratégie et de chance. Il faut lancer les dés et en fonction du résultat on peut décomposer ou additionner les chiffres afin d'abaisser les clapets. Lorsque l'on ne peut plus abaisser les clapets il faut comptabiliser les points de ceux toujours relevés. Le gagnant est celui qui se retrouve avec le moins de points.
Details : 15 minutes, 2 dice, 1 game board, Score Sheet(s), 1 paper crayon(s), Game of strategy and luck
From 1 to 4 years old, player(s)
Age : Age 6 and upwards
Box 21,5 x 21,5 x 4 cm.