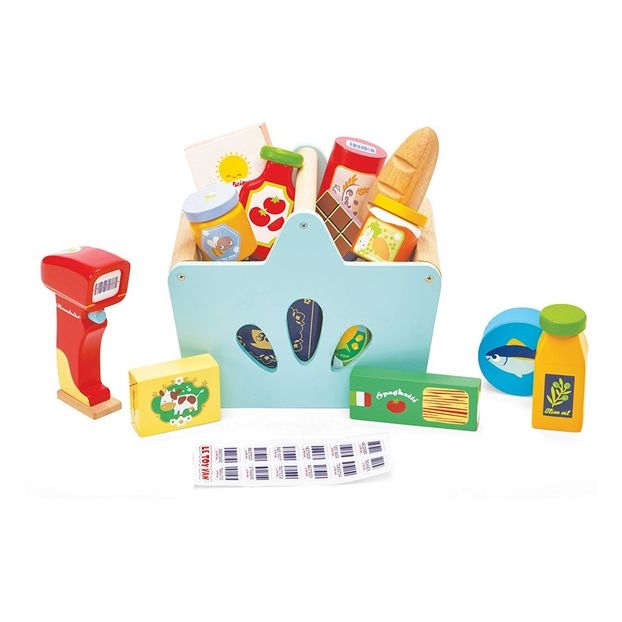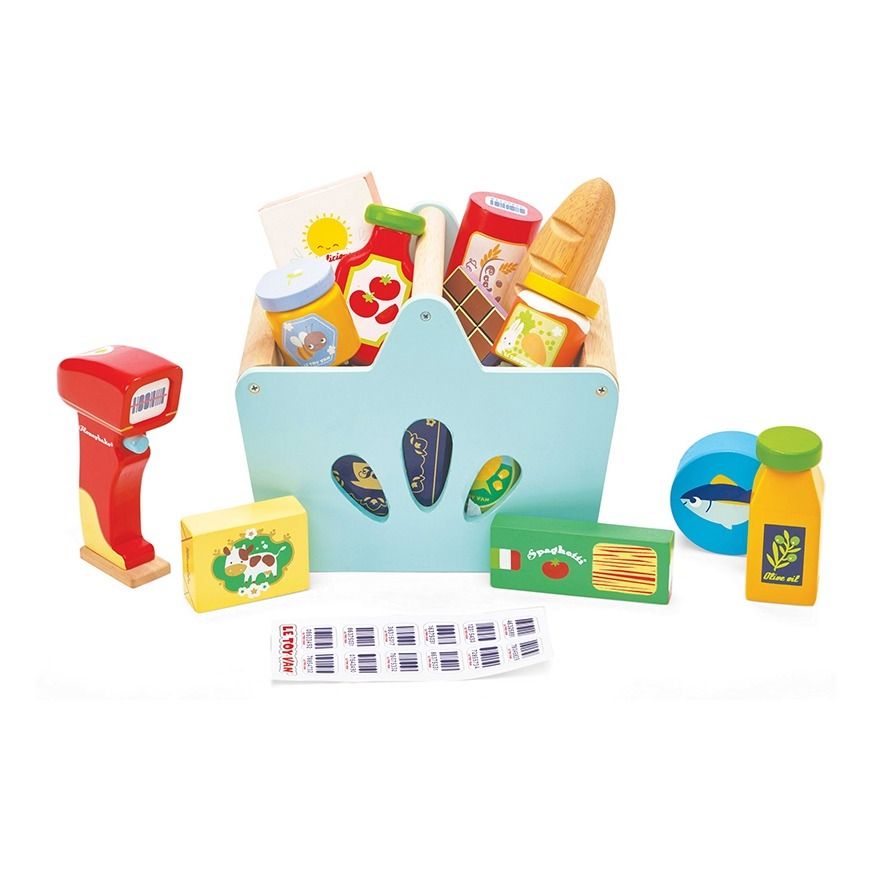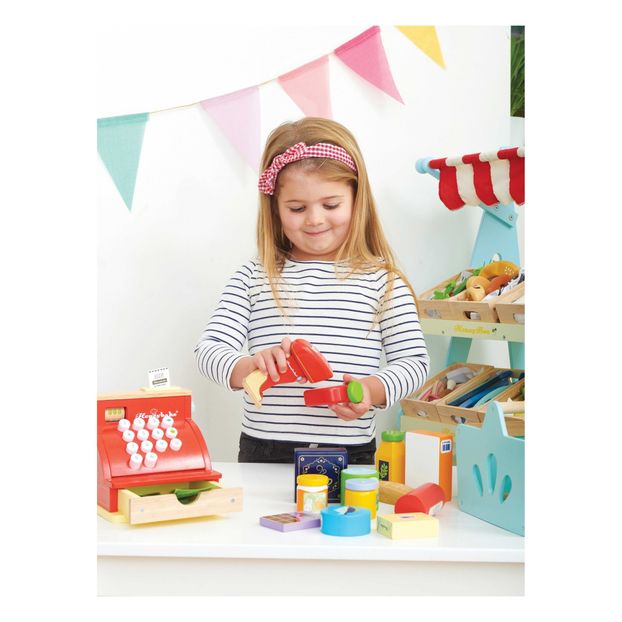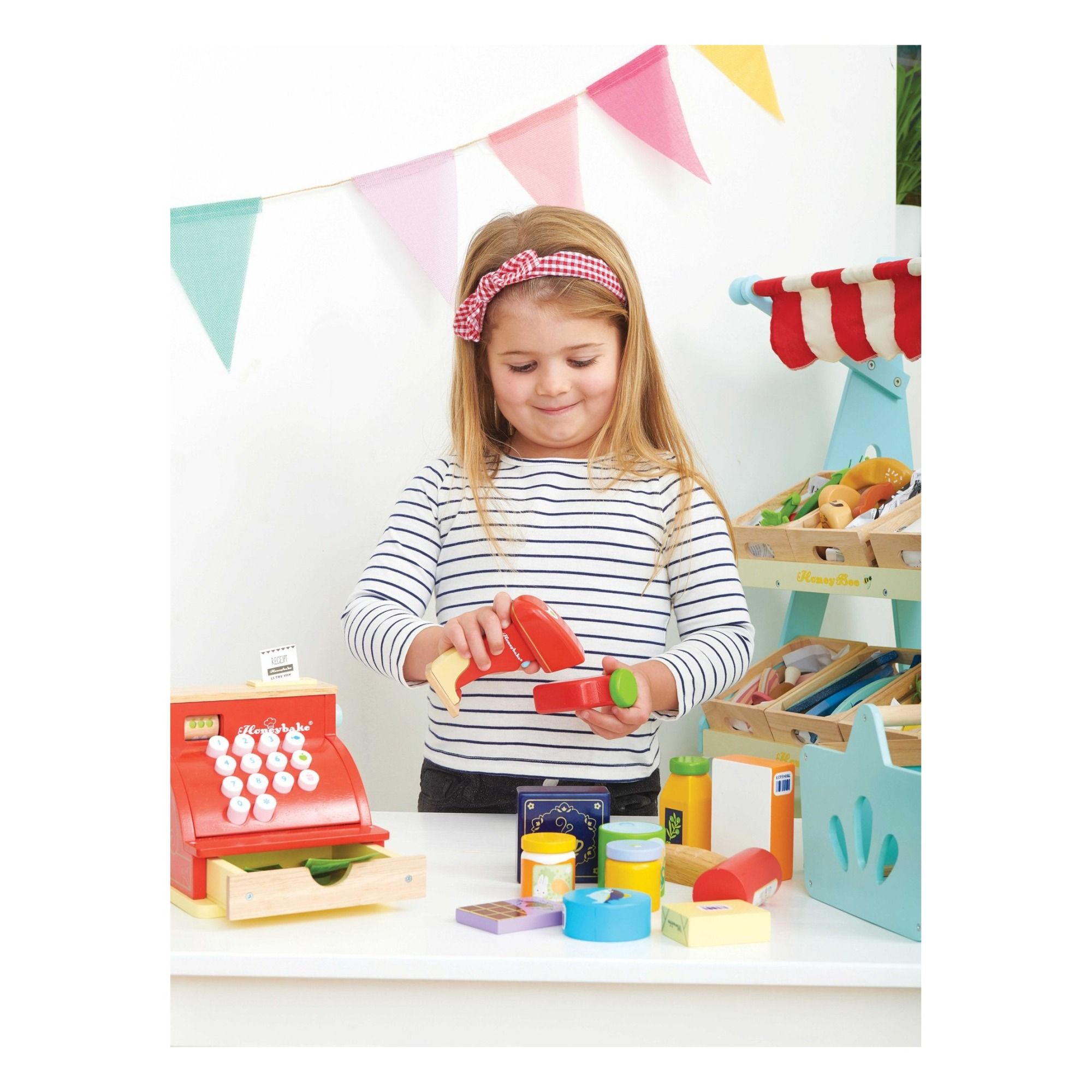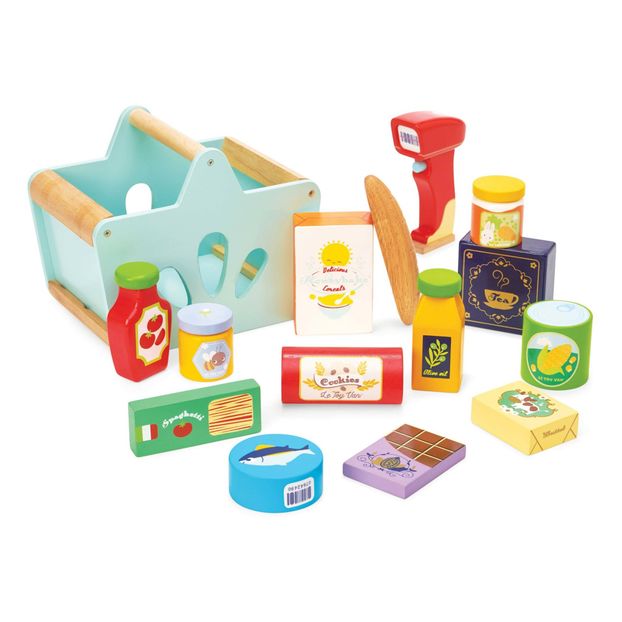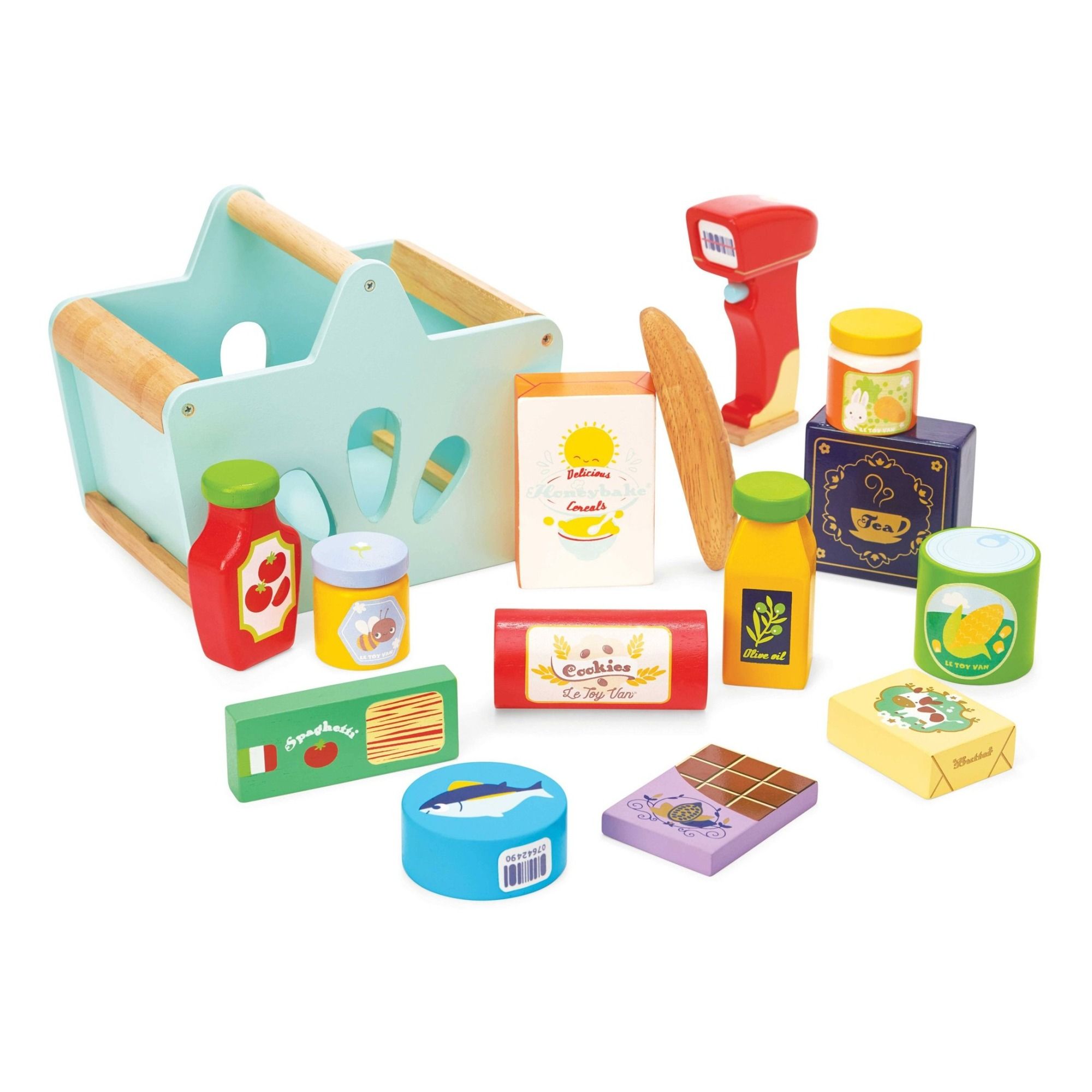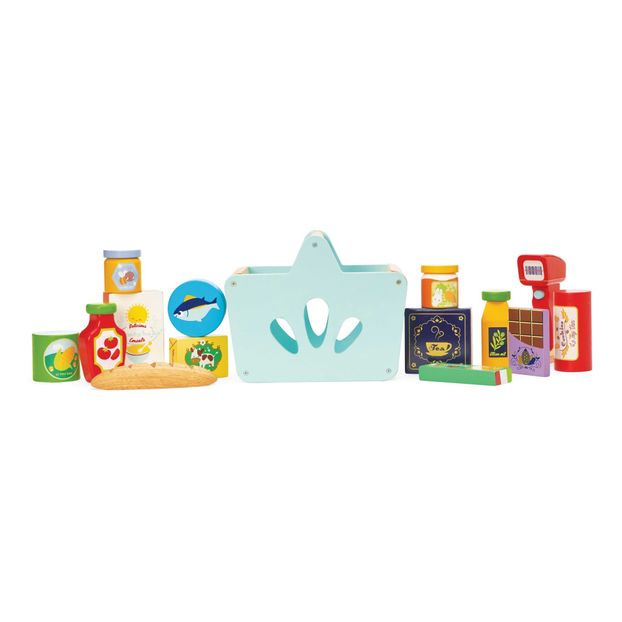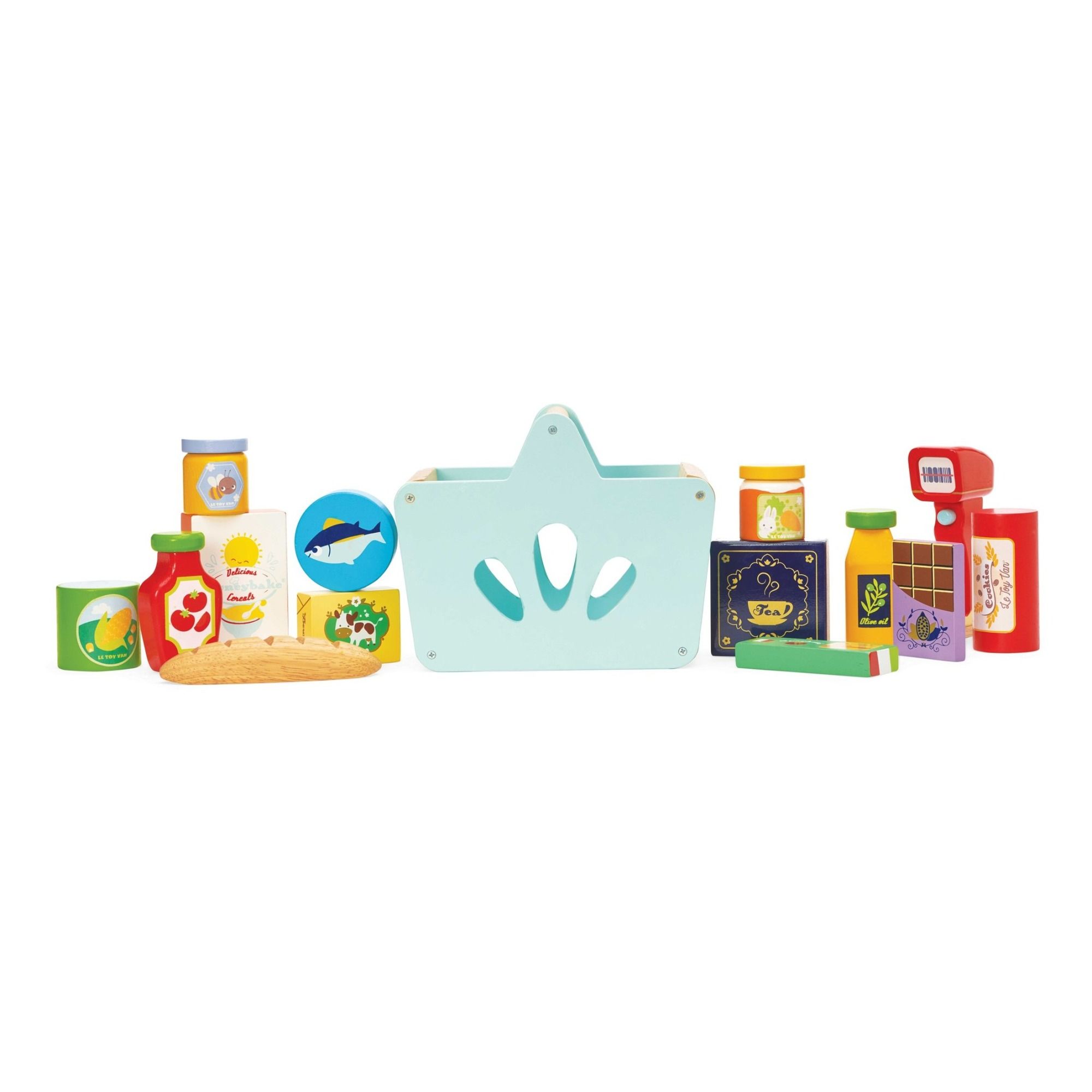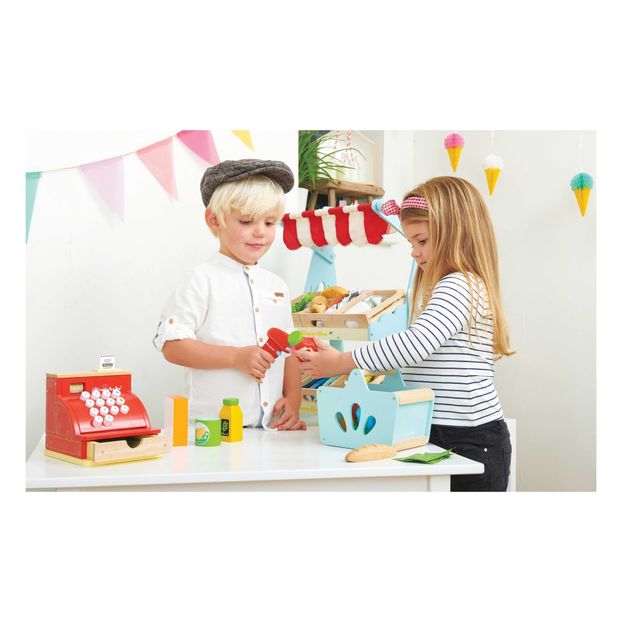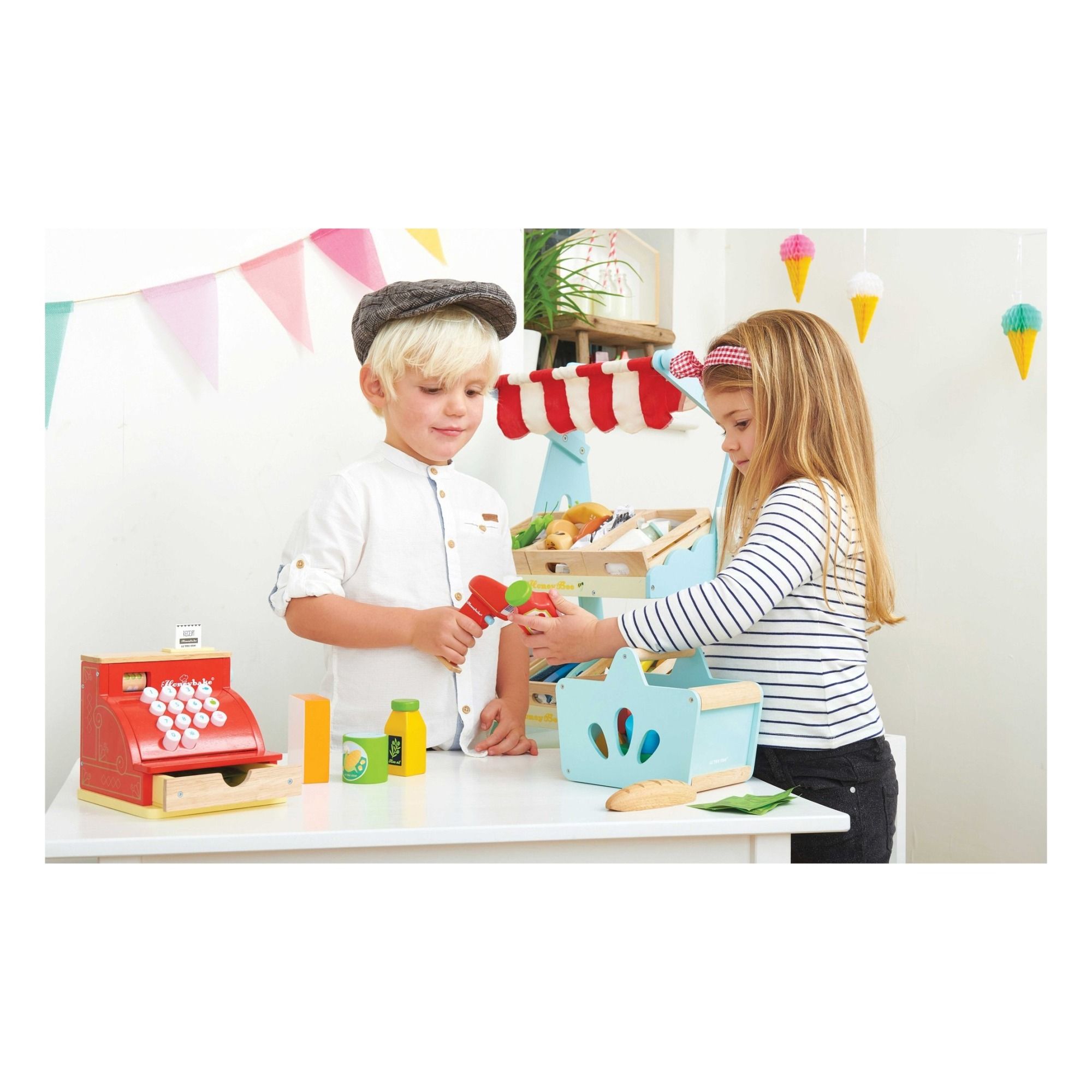 Shopping Basket and Grocery Store Toy Set
An extensive set including a wooden basket and more than a dozen solid wood grocery items plus a fun barcode scanner and some barcodes stickers. The illustrated grocery items include tuna can, butter, a baguette, cookies, sweet corn, ketchup, olive oil, spaghetti, chocolate and cereal. Great fun for pretend shopping, counting and language development.
Details : 12 wooden pieces, 1 baskets, Stickers provided
Age : Age 2 and upwards
Fabrics : Wood, Hardwood
Basket: 9 x 13,5 x 15,3 cm.