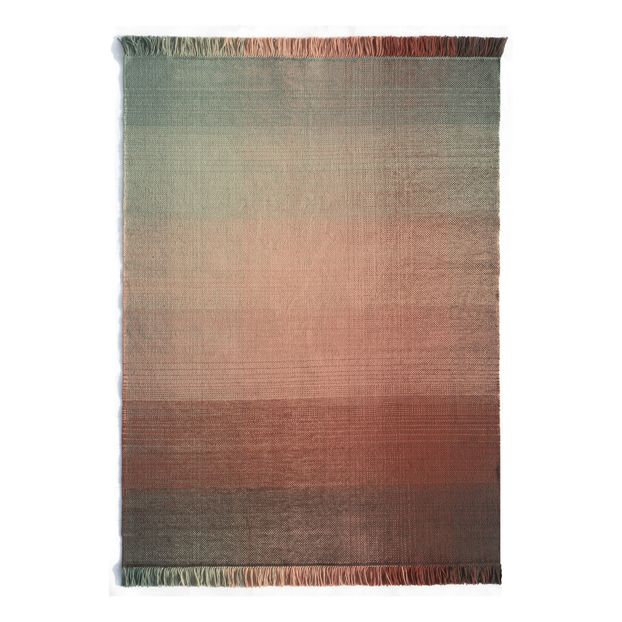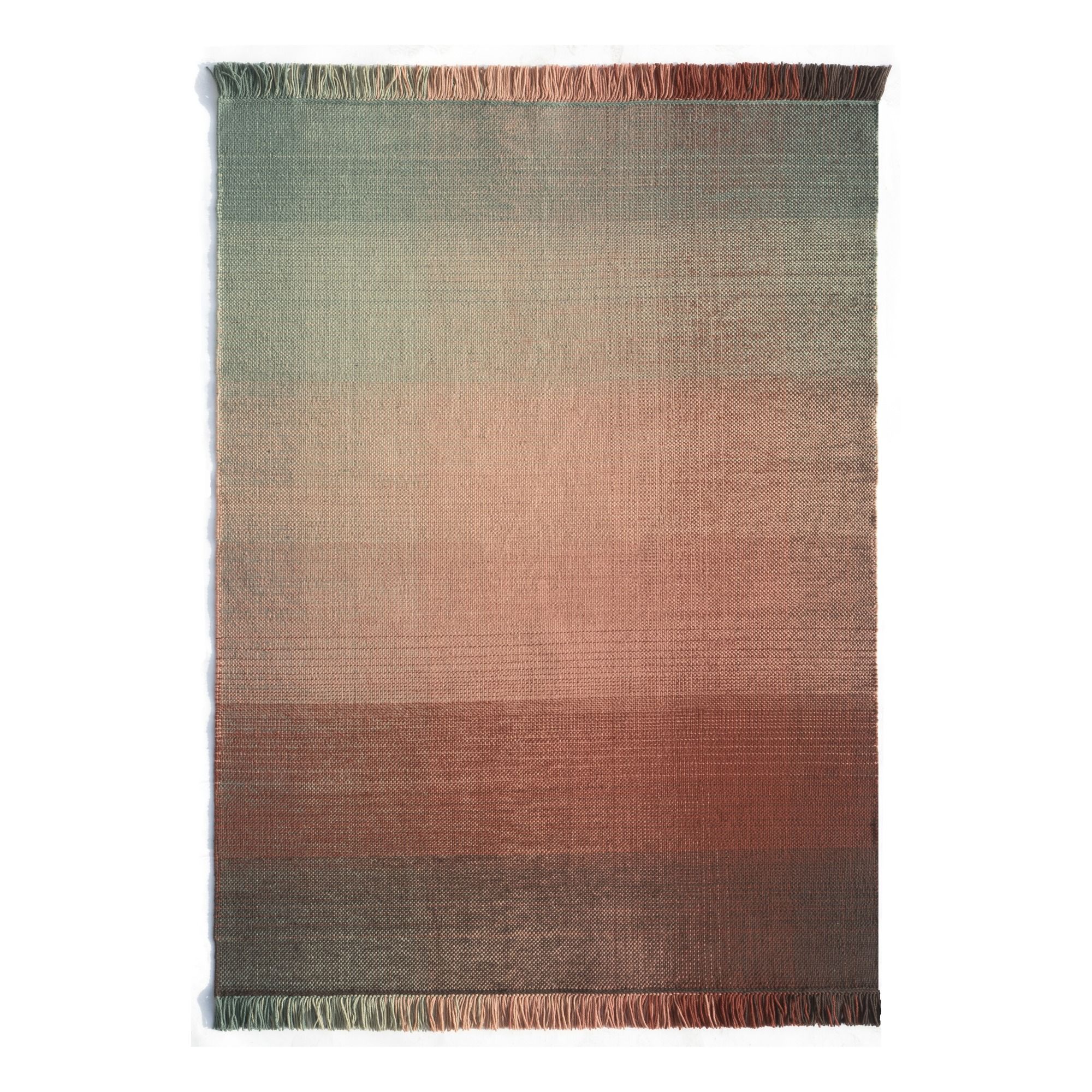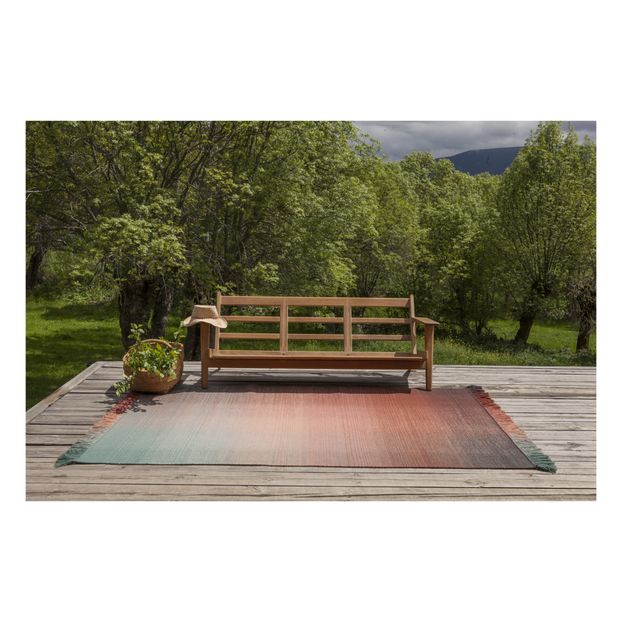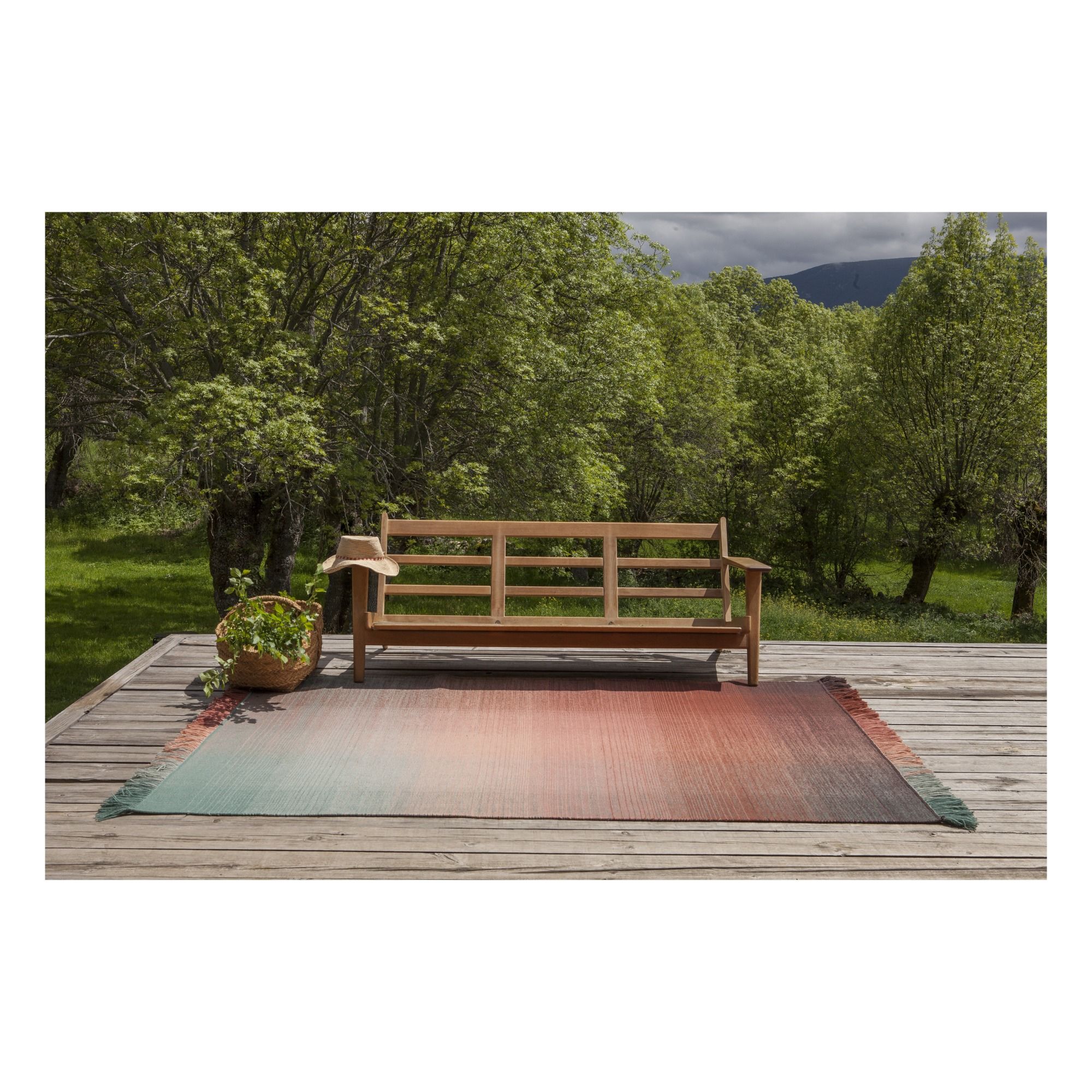 Shade Outdoor Rug, Begüm Cana Özgür
The Shade collection is inspired by magical moments in nature where colors melt and speak for themselves. As in the original collection, this outdoor version keeps its exquisite simplicity reflecting a complex technical process to achieve the density and regularity of the desired effect. Two gradients converge in each rug, one vertical and one horizontal, in the same plane, using six transitional shades.
Composition : 100% Polyethylene
Can be used indoors or outdoors
Do not dry clean, do not bleach., Clean with a cloth and gentle detergent
Details : Hand-woven
Size 1 170 x 240 cm Size 2 200 x 300 cm.