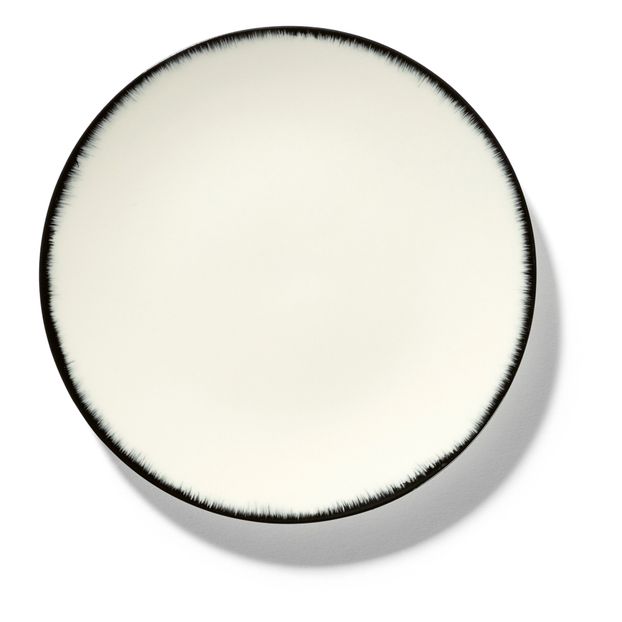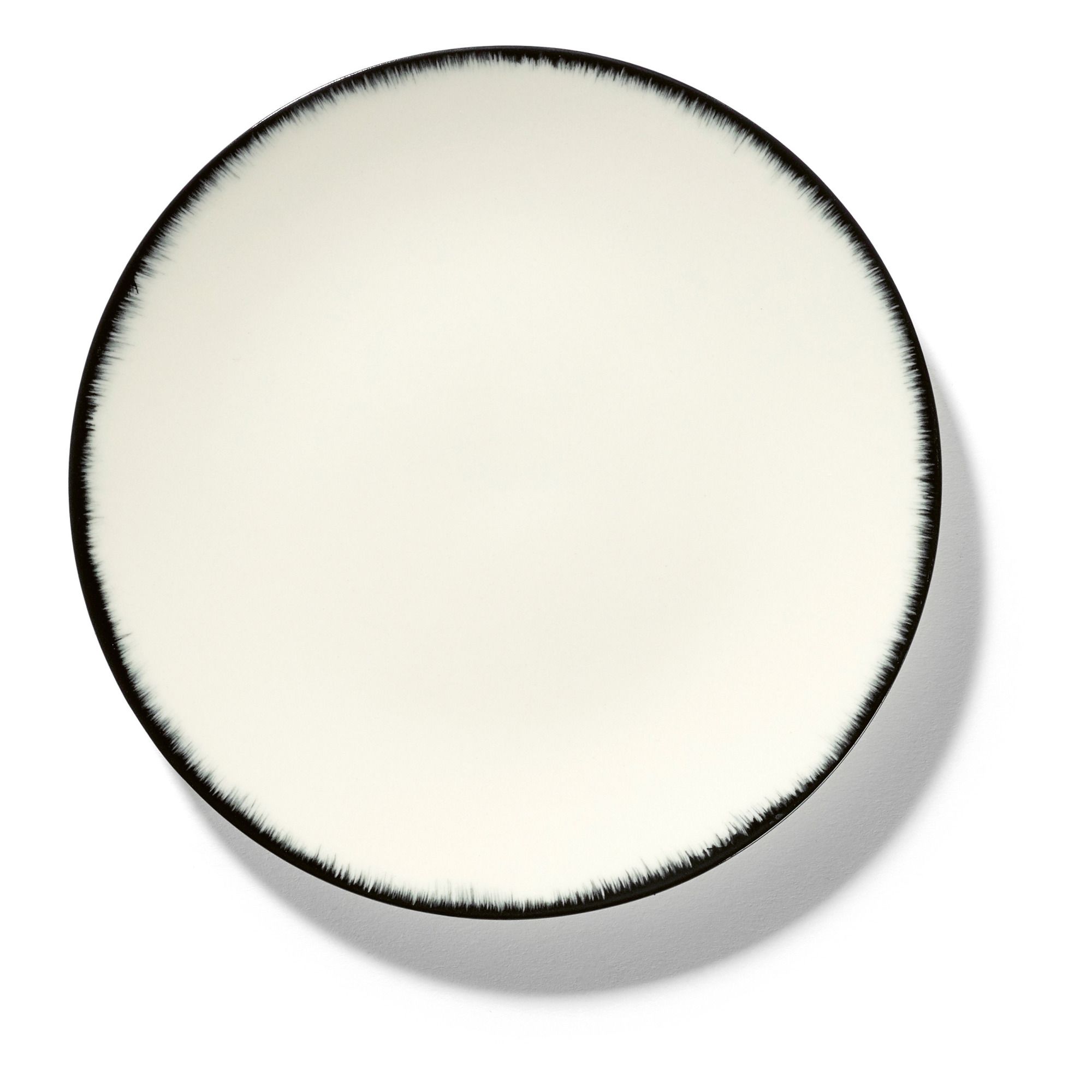 Saucer - Ann Demeulemeester White
Description
The Dé collection was born from a play of chiaroscuro, a major characteristic of Ann Demeulemeester's style. The result is a series of hand-painted shaded patterns, creating a meticulous play of lines. The hand work makes each cup unique while allowing many combinations. The collection comes in six different variations of black, ranging from very fine to very dense lines, covering almost the entire surface, which gives light effects and a unique layering of gradations.
Artist : Ann Demeulemeester
Details : 1 saucer, Hand painted, Items can vary slightly, due to the artisanal, handmade nature of the product
Fabrics : Porcelain
Diameter : 14 cm.