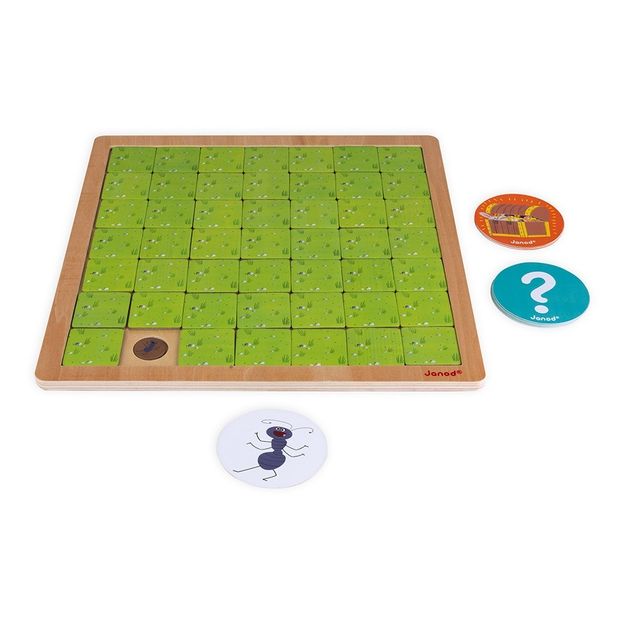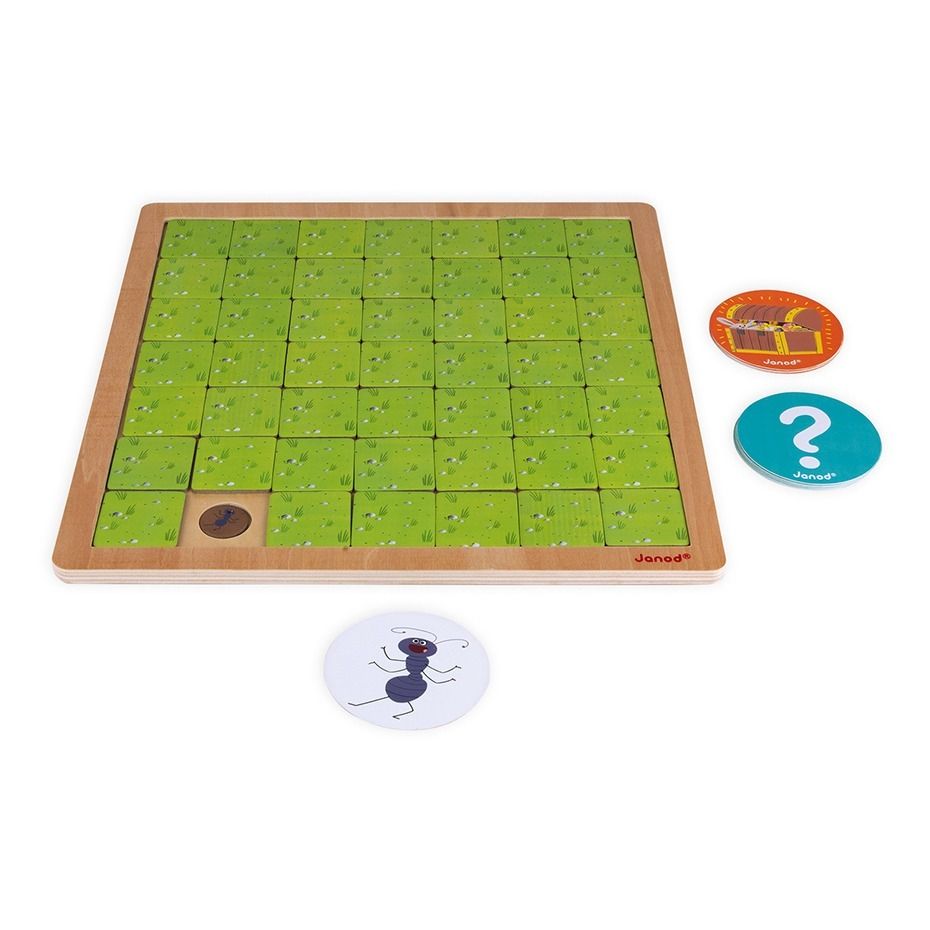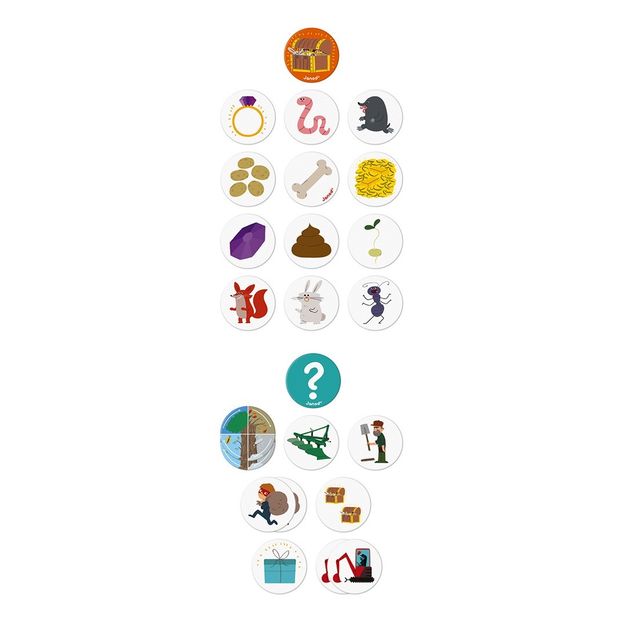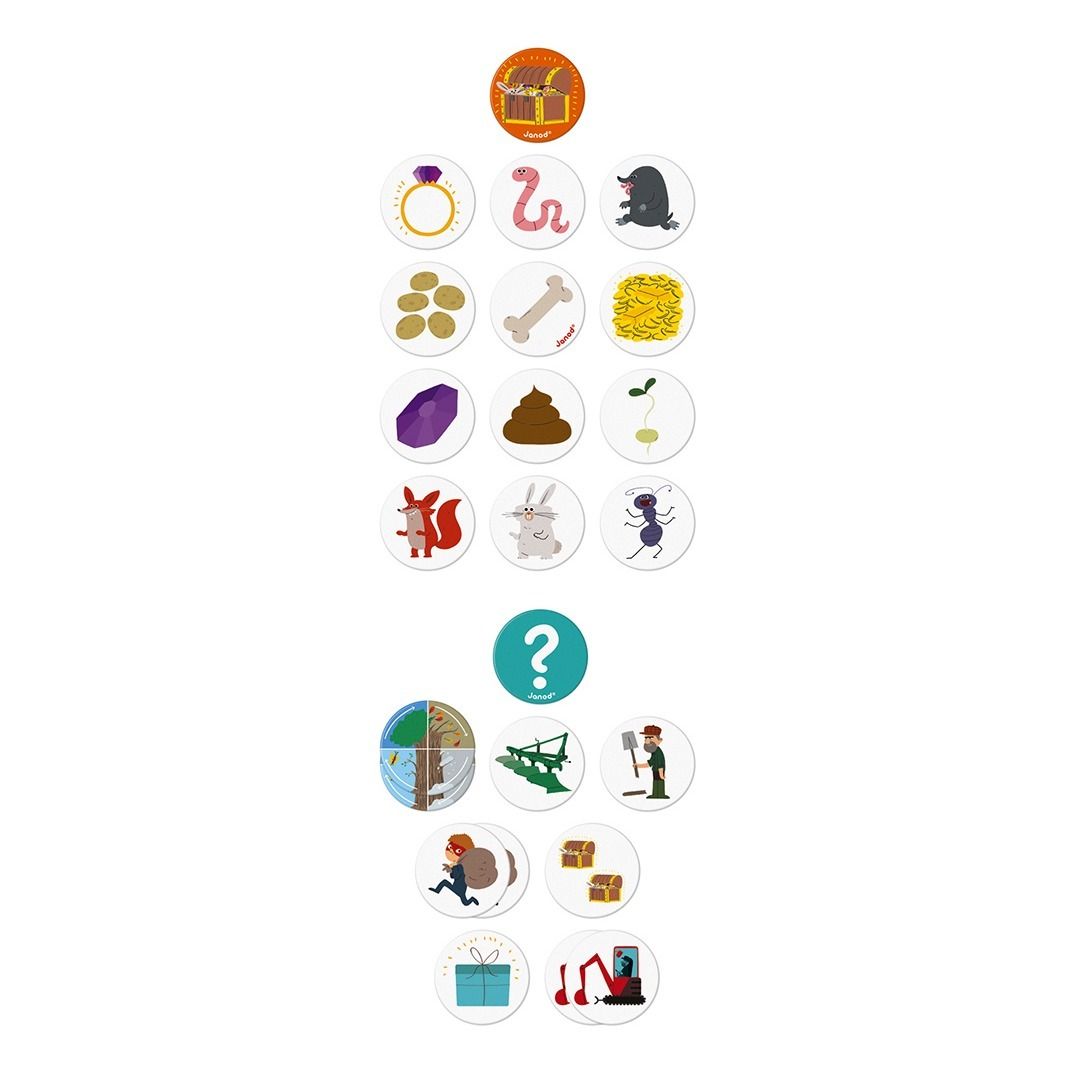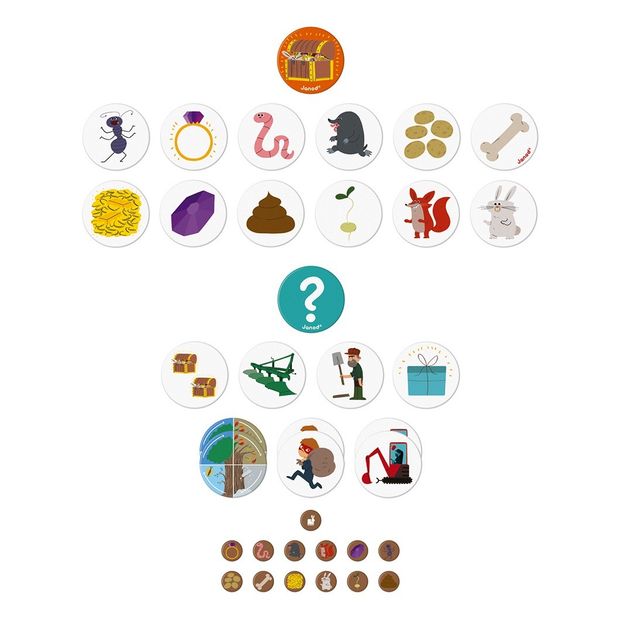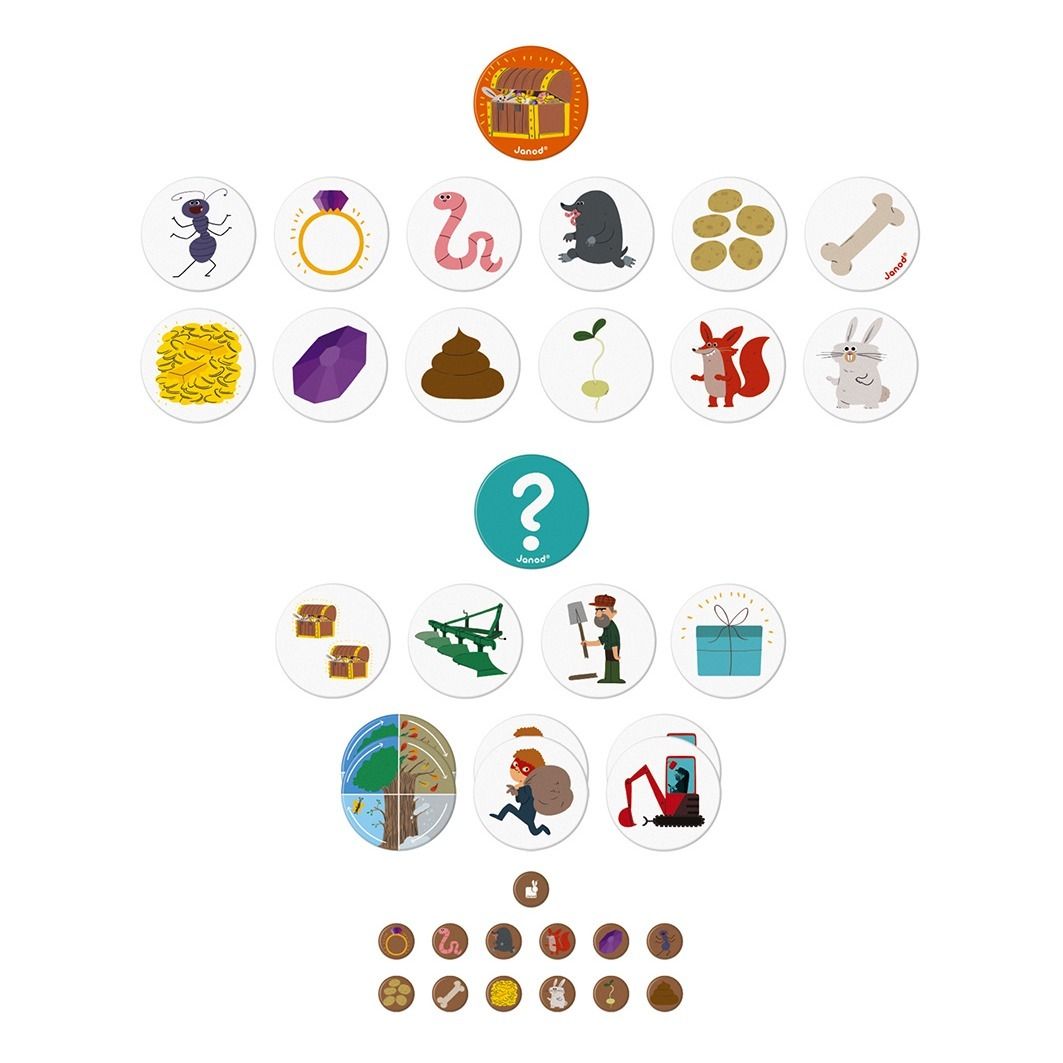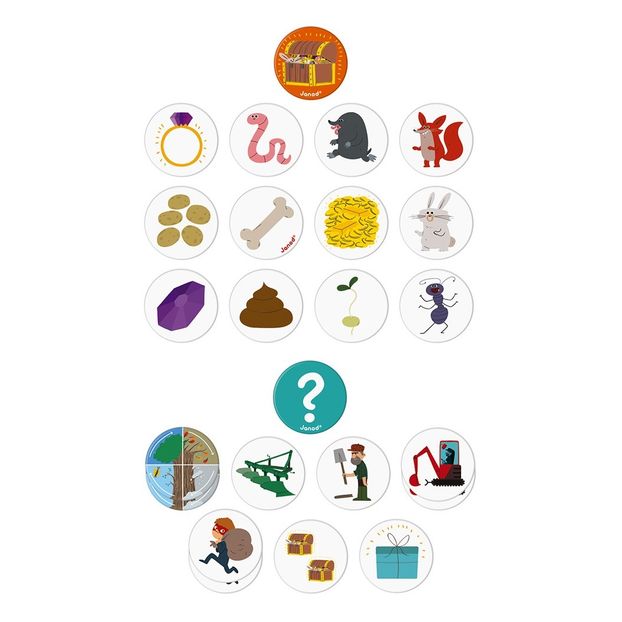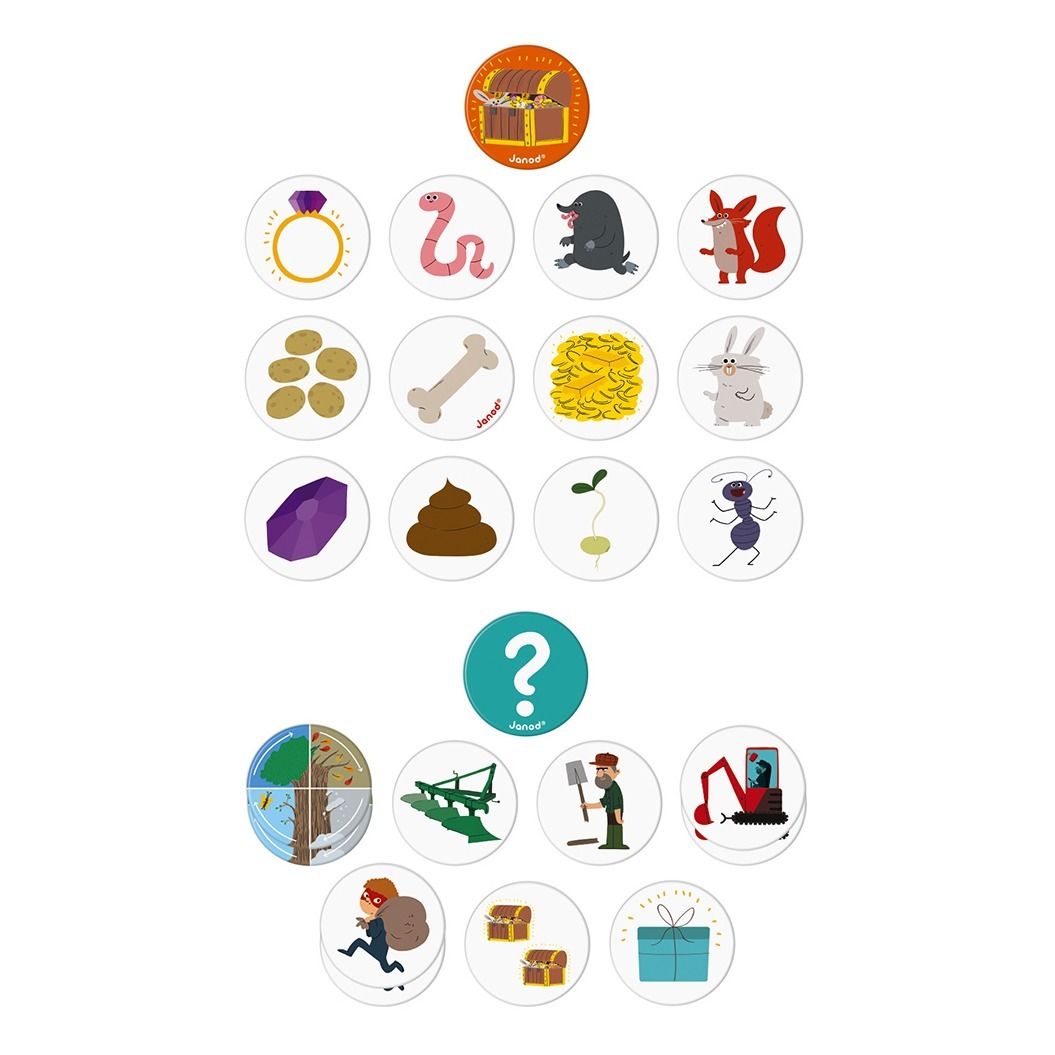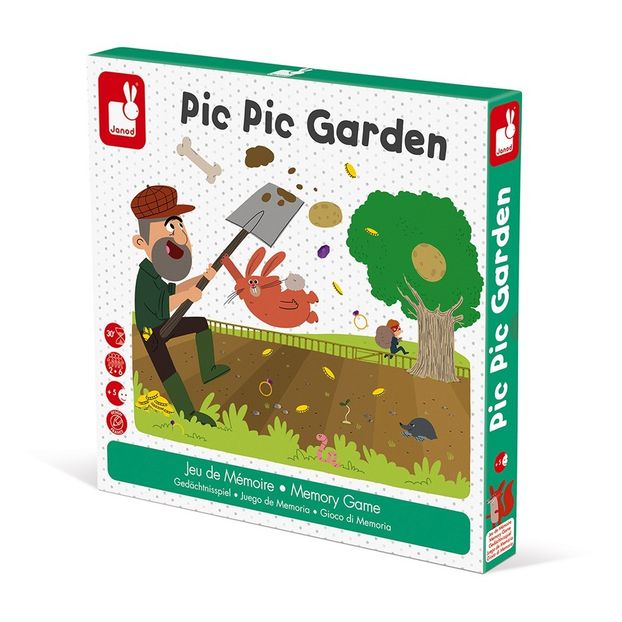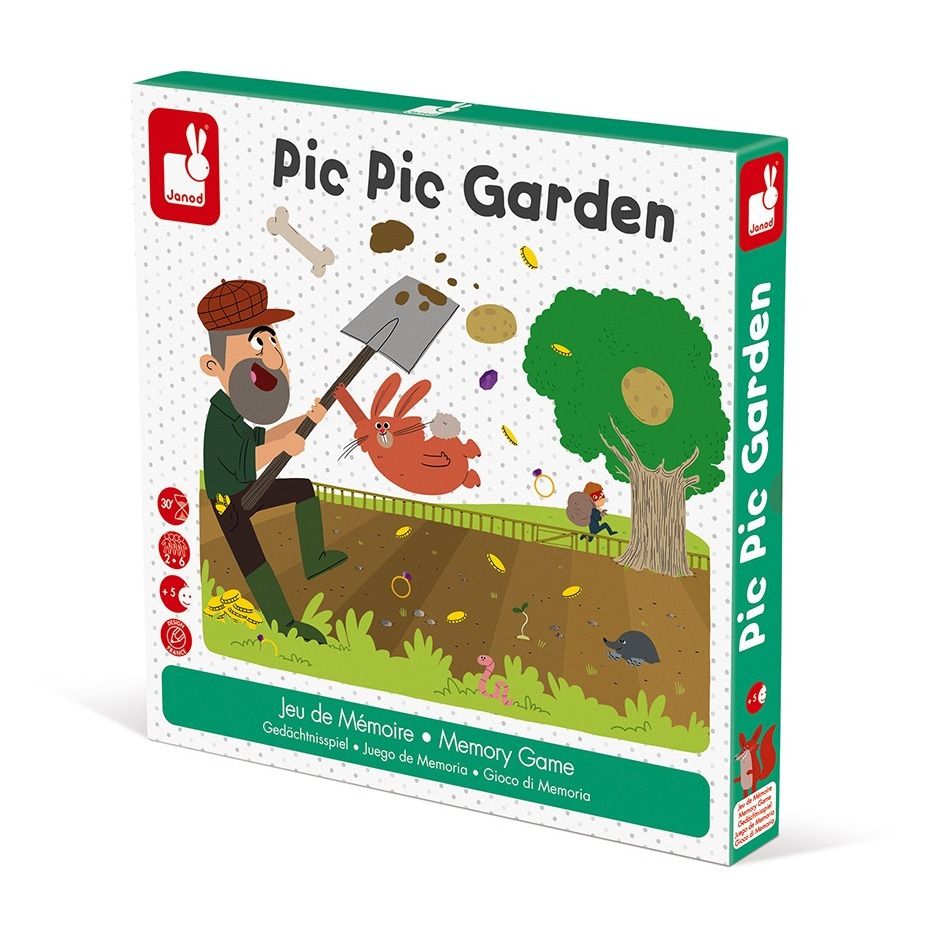 Pic Pic Garden Memory Game
One wooden game board with 48 cardboard lawn squares and 22 cards. Awaken the first-rate gardener within you and dig up a maximum of treasures in the garden! Draw a card to indicate the treasure to find, then slide the lawn squares until you land on it. However, be wary of the trap cards that may either throw a wrench into the gears or help you to win more easily against your opponents. The player who finds the most treasures is declared the best gardener ! This game promotes observational skills, memory and concentration.
From 2 to 6 players
Details : 1 tray, 22 Card(s)
Age : Age 5 and upwards
Fabrics : Wood, Cardboard
32 x 3,5 x 32 cm.
Règles du jeu en français, anglais, allemand, néerlandais, espagnol et italien.

Dominoes, Lotto, Memory games
Dominoes, Lotto, Memory games