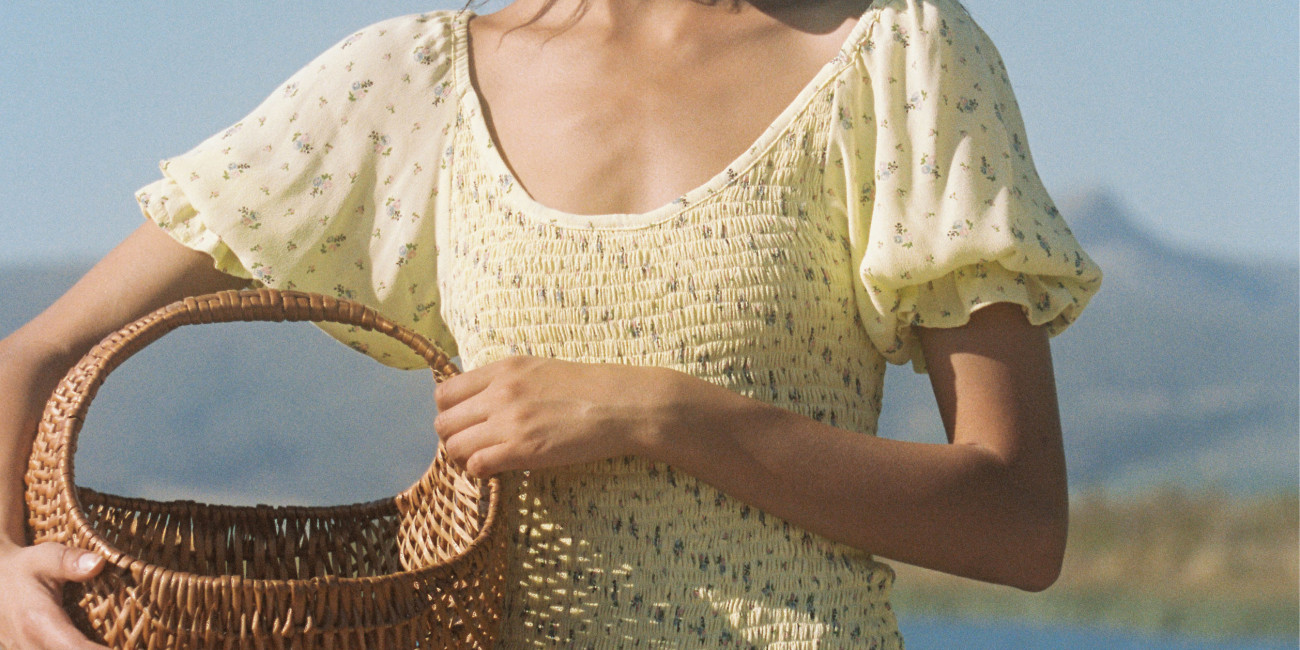 Inspiration
Yellow Submarine
Monochrome, striped, flowery, fruity, soft, saturated... a vibrant solar yellow is rising over
fashion, beauty and design and putting summer on pause with its vitamin-rich aesthetic.
Whether inspired by the colours of the countryside and shades of seasonal fruit, or in
reference to the seventies or the unbridled expression of millennial culture, yellow is the
colour of the new season and with it comes a good dose of optimism. Collections from
childrenswear to outdoor accessories and cosmetics are being bathed in yellow and
prolonging the last glimmers of summer.
Faithfull the Brand SS20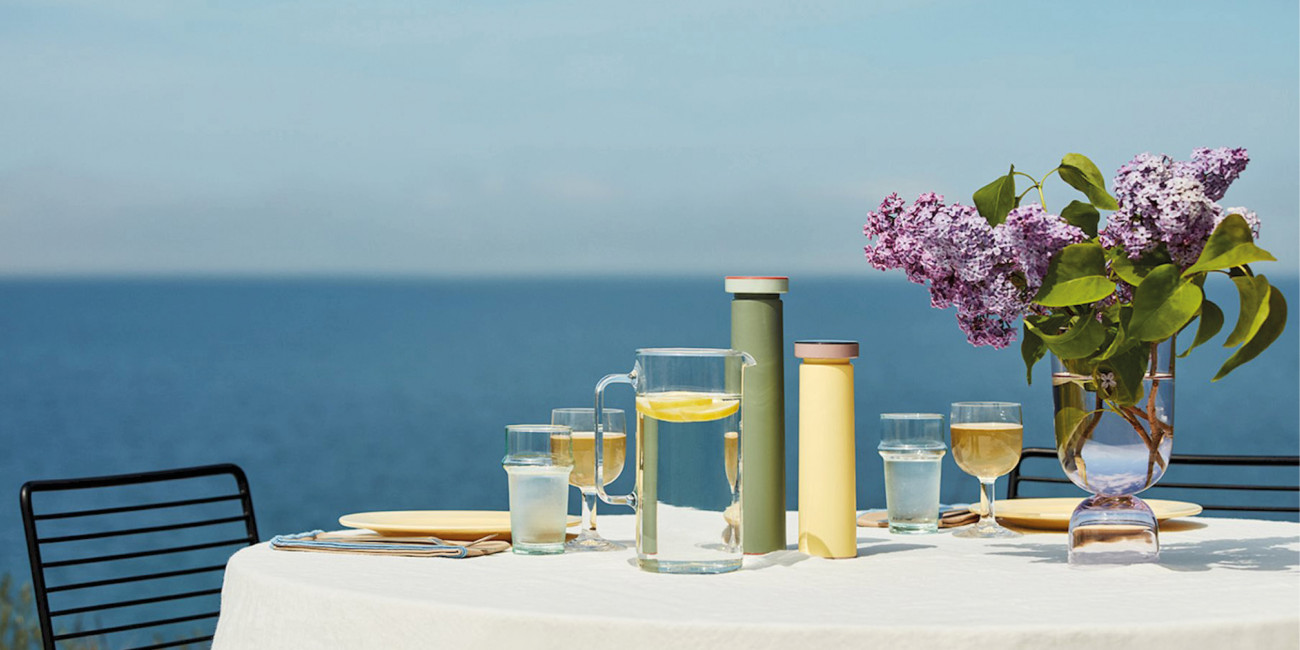 HAY - Available on Smallable
From central Paris to Saint-Barthélemy and the South of France, deck chairs, cushions and terrace tables are covered in a tangy lemon yellow, taking us back to those beautiful summer days.
Thick or thin, horizontal or vertical: stripes are everywhere, and they conceal all other colours. Their nautical style transports us to a deserted beach somewhere on the Mediterranean coast…

Perruche, Paris
Banane, Saint-Barthélemy
Les Roches Rouges, Saint-Raphaël
Outdoor décor is also taking inspiration from Mediterranean terraces and seaside landscapes to recreate that sunny summer day atmosphere. Coolers, towels and picnic rugs are the essentials for a Provençal getaway, flavoured with the sweet taste of aniseed and lemonade.

Serena & Lily
Petite Friture - Available on Smallable
HAY - Available on Smallable
HAY - Available on Smallable
Business & pleasure Co. - Available on Smallable
HAY - Available on Smallable
Cheery cravings are also being felt across childrenswear which is taking on a similar colour palette and sunning itself in yellow. Brands and designers are being inspired by the 1980s and the holiday postcards of their childhoods to light up children's wardrobes with joy and nostalgia.

The Animals Observatory - Available on Smallable
Les Coyottes Paris - Available on Smallable
Louise Misha - Available on Smallable
Wander & Wonder - Available on Smallable
In women's ready-to-wear, the sunny disposition of designer Jacquemus is illuminating French fashion. His collections are infused with lemons, wheat fields, sunflowers and inspired by Provençal houses... A procession of yellows are reinterpreted by the designer's contemporary style in an ode to his native South. Brands from all over the world are following suite, taking on this Mediterranean colour palette and setting a course towards sunnier climes.

Léna Situations - Jacquemus SS21
Faithfull the Brand @constanzesaemann
The spirit of the seventies is also making a major comeback in a dazzling aesthetic that pulls itself away from the traditional mustard and psychedelic patterns to embrace pure, effortless, minimalism.
Faithfull the Brand @annelauremais
Traditionally avoided by lingerie and activewear, yellow is now being called upon to bring an invigorating sunniness to everyday life. Bright and lively tones that pack an energetic punch are showing up on the seasonal activewear palette. While more temperate, muted shades are adding a warm softness to lingerie styles.

Baserange - Available on Smallable
Live the Process - Available on Smallable
Girlfriend Collective - Available on Smallable
Yellow is also taking over the beauty sphere. As with "millennial pink", neon yellow is being pushed by the younger generation and is becoming the new weapon of creative expression among the style-savvy youth. They're anti-conformists and use makeup as a symbol of their artistic impulse, shaking up the status quo and pulling away from all subtlety to reveal beauty that is optimistic and bright.

Pinterest
The Welcome Branding Group
Pineapple, banana, mango, lemon, camomile, mimosa, vanilla... the clean beauty movement is using naturally abundant and nutrient-rich yellow flowers and fruits in their formulas to create all-natural treatments that are rich and juicy.
Vanilla Hand Sanitizer Touchland
Susanne Kaufmann - Available on Smallable
Ren Skincare - Available on Smallable
Pineapple Serum Glow Recipe