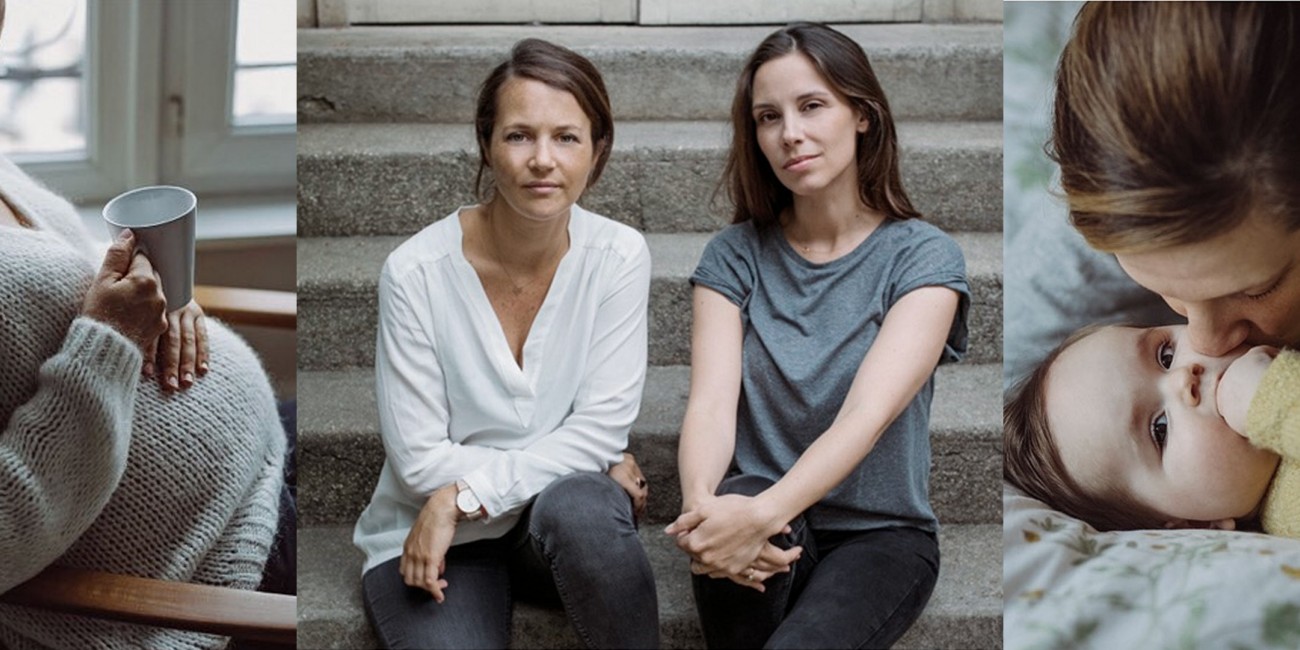 INTERVIEW
Les Louves
"Take care of your children; we'll take care of you."
This has long been the shared philosophy of Marie Deffrennes and Marion Boucheux.
After finishing theirs studies in journalism and publicity, the duo created Les Louves,
a carefully-curated online magazine where they share insider addresses, what they're currently fawning over and advice for parents and parents-to-be. Only after rigorously
testing and trialing new products and experiences, do they appear on the Les Louves platform. Their mission is simple: To guide and accompany parents (and future parents)
in their day to day lives.

Follow them on www.leslouves.com

Why have you chosen these products?
We've chosen a mix of newborn essentials and accessories; beautiful products to gift any new mum (or to gift yourself) to make day to day life easier and add a touch of charm to your baby's new room.
What would you offer a new mum?
For new mothers, we'd suggest indispensable accessories and care products to make everyday life simpler. Our choices: A Studio Roméo Baby Carrier – ultra practical for those first few weeks with your newborn; A Rive Droite Marceau Recycled Cotton Changing Bag – beautiful and functional, or Minois bodycare products – this lovely brand offers a complete range of gentle beauty products designed for the most delicate of baby skin…For newborns, we'd opt for a 100% organic blanket from Whole's beautiful range, which consists of lush, vegetally-dyed products in organic wool and cotton. We also like these pretty Flensted mobiles to accompany baby on their first nights at home and soft toys like these gorgeous, gigantic ones from BigStuffed. Honourable mentions: We can never resist sweet, little add-ons like these printed bodysuits from Moumout or an elegant toiletries bag in organic cotton…