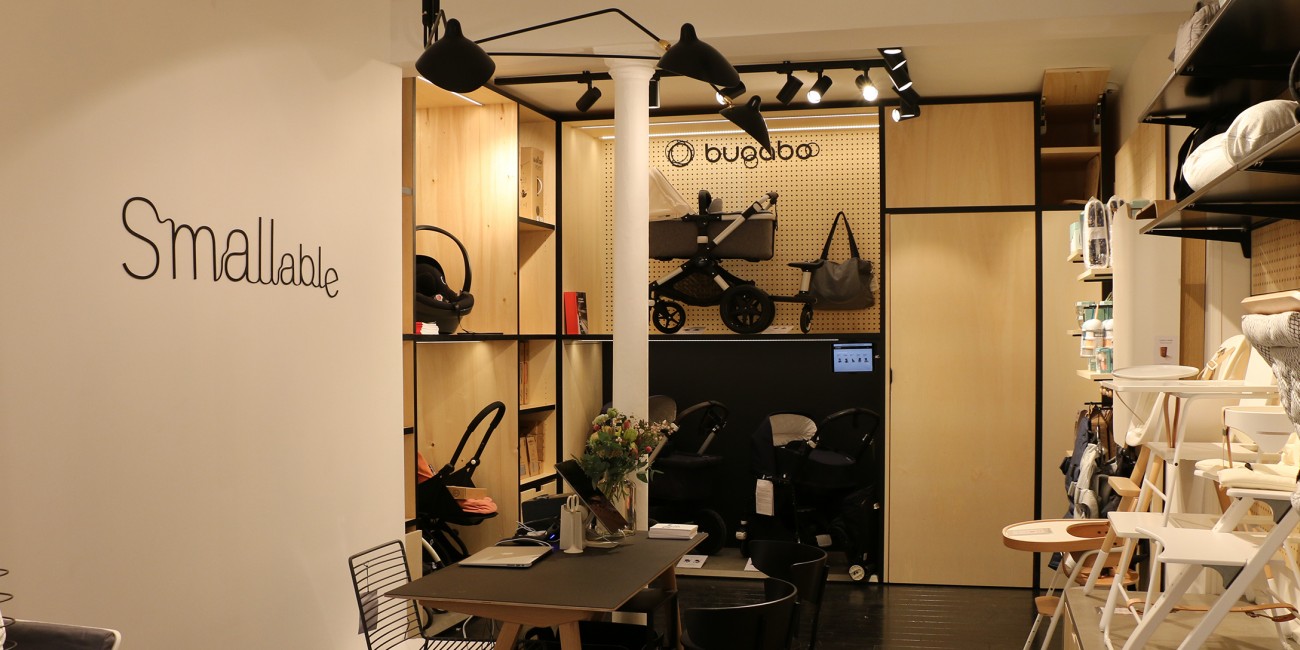 Our shops
Smallable Baby Store
Located opposite our main concept store, at 82 Rue du Cherche-Midi, this new space
is entirely dedicated to the world of babies with a selection of childcare products,
strollers, furniture and decorative pieces by Bugaboo, Babyzen, Charlie Crane, Béaba, Babybjörn, Leander and many more!
82 RUE DU CHERCHE-MIDI - 75006 PARIS
MONDAY 2PM–7:30PM
TUESDAY–SATURDAY 10:30AM–7:30PM
TEL: +33 (0)9 72 66 27 03

Special opening hours:
Heading into Christmas season, our two stores will be opened Sundays:
NOVEMBER 24, DECEMBER 1, 15 AND 22, 2019, FROM 11AM TO 7PM.
In-store services

CREATE A BIRTH LIST OR A GIFT LIST FOR ANY OCCASION
Are you expecting a baby or have a celebration coming up? Create the gift list of your dreams to mark the occasion with the help of our experienced team!

ONE-ON-ONE APPOINTMENTS
Whether you want to decorate your little one's room or create a birth gift list, our team are here to help and are available to advise you in more detail during special one-on-one appointments. Contact our store to organise your visit.

NEW! THE GREAT BIRTH GUIDE
We are proud to present our Great Birth Guide to help you prepare and find everything you need before your little one comes along. You will find 250 inspiring pages dedicated to the world of babies, with childcare items, décor and fashion, along with thoughtful advice from other mums, designers and influencers.

OUR ONLINE SPACE IN THE CONCEPT STORE
If for some reason the item you are looking for is not available in store, our new online space allows you to sit back and order in total comfort, with free delivery to the boutique.