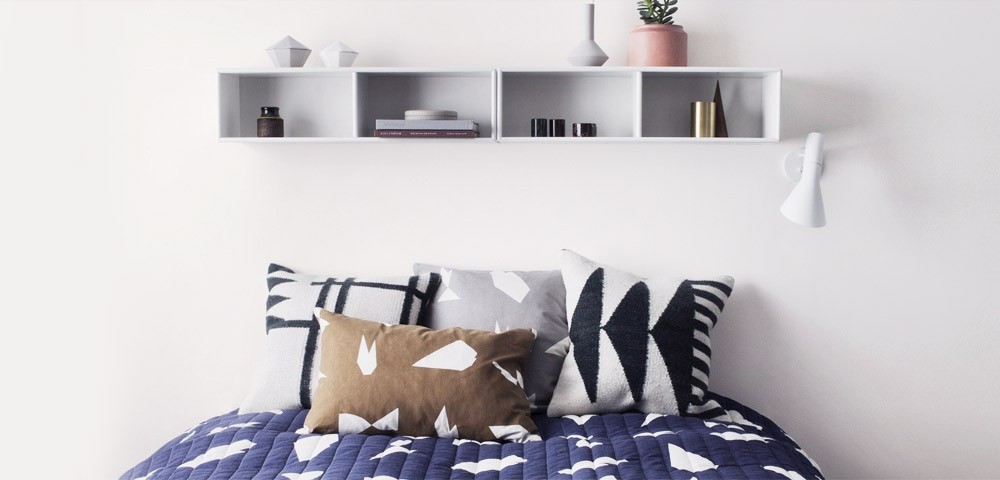 Shopping guide
How to set up a teen's room?
Until now, you were on top when it came to decorating your child's room, but now things are getting complicated… Here are some ideas for a teen room which will please your teen as well as you.
Encourage your teen to develop their style by suggesting elements of decoration strongly associated with furniture gleaned from grown-ups' furniture.
Avoid garish colours on the walls: During this period of a teenager's life, a desire to paint the walls purple can quickly stop the smallest change in decor later on! Instead, go with white, grey or very basic colours. Add a fun and cheap touch with the day-glow pink or yellow star stickers by Lilipinso, a few strips of wallpaper from Ferm Living, a pretty Leçons de Choses poster or OMY poster stuck on with masking tape…
Regarding the teen bed
You have probably noticed that your teenage wants a big bed so that they can lie around on it at any moment of the day, surrounded by their books, telephone and laptop. This is why Laurette proposes the double bed « round bed » in hand painted beech wood, in widths of 120 cm or 140 cm from €685 (new, coming online soon). Don't forget the essential bedside table and lamp: Laurette nightstands have drawers and doors to hide your secrets, the mini-Luxembourg tables are big enough to accommodate a computer, and the "lalinde" tables from Sentou give the bedroom a living room air.
desks
Même si l'adolescent voue une extrême adoration à son lit, nous aimons penser que parfois il travaille sur son bureau… les modèles L65 ou L50 de laurette sont intemporels, la lampe de bureau articulée Anglepoise répond à la tendance industrielle. Pour les plus gâtés, le bureau « laptop » de la boite concept est équipé d'enceintes Hi-fi de grande qualité pour ordinateur, téléphone, lecteurs MP3/MP4 intégrées dans un pupitre très design… Il ne sera pas utile d'en dire plus pour les convaincre que ce bureau est génial ! à partir de 984€. La chaise « big game » de domestic sera parfaite en association.
The essentials that mix well
The "suspended" Muuto lamp on the ceiling, cushions by Areaware, Domestic and Lab, the "tatami" plaid by Numero 74 and an enormous, nylon beanbag by Fatboy. On the floor, a lambskin throw by Kaiser. The « Manto » hooks or the « Constellation » coatrack by Sentou will show that your teenager's room is bang on-trend.
Our selection of brands
Lilipinso, Masking tape, Laurette, Anglepoise, la Boite Concept, Sentou, Fermob, OMY, Ferm Living, Leçons de Choses, Sentou, Laurette, Domestic, Fatboy, Oeuf NYC, Sebra and Tsé Tsé.