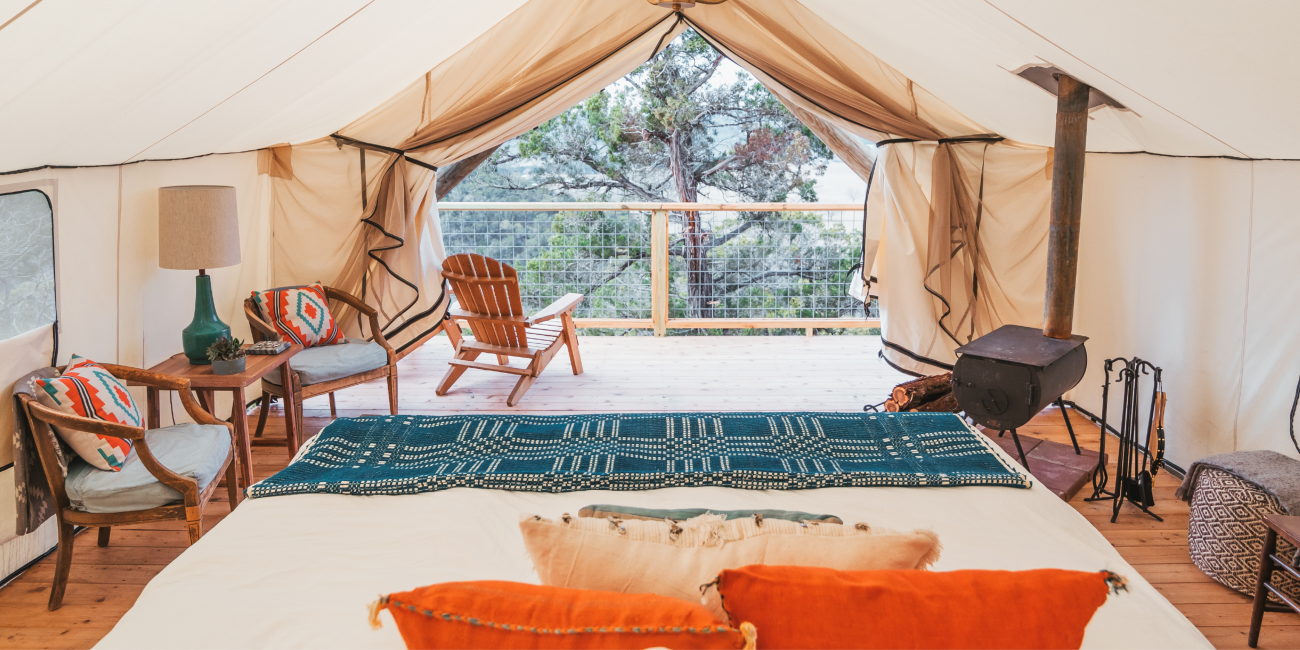 Collective Retreats
Out of Africa
A desire to explore has taken hold of interior design and urban wardrobes as they aspire to take us on a journey beyond the digital. Rustic and natural materials, utilitarian details, terracota hues... Designers have long been inspired by the wardrobe of African explorers and have distilled their timeless essence into many current collections. Reminiscent of "Out of Africa", a 1985 Hollywood classic, these traditional motifs can also be found in interior design trends. Let us show you how!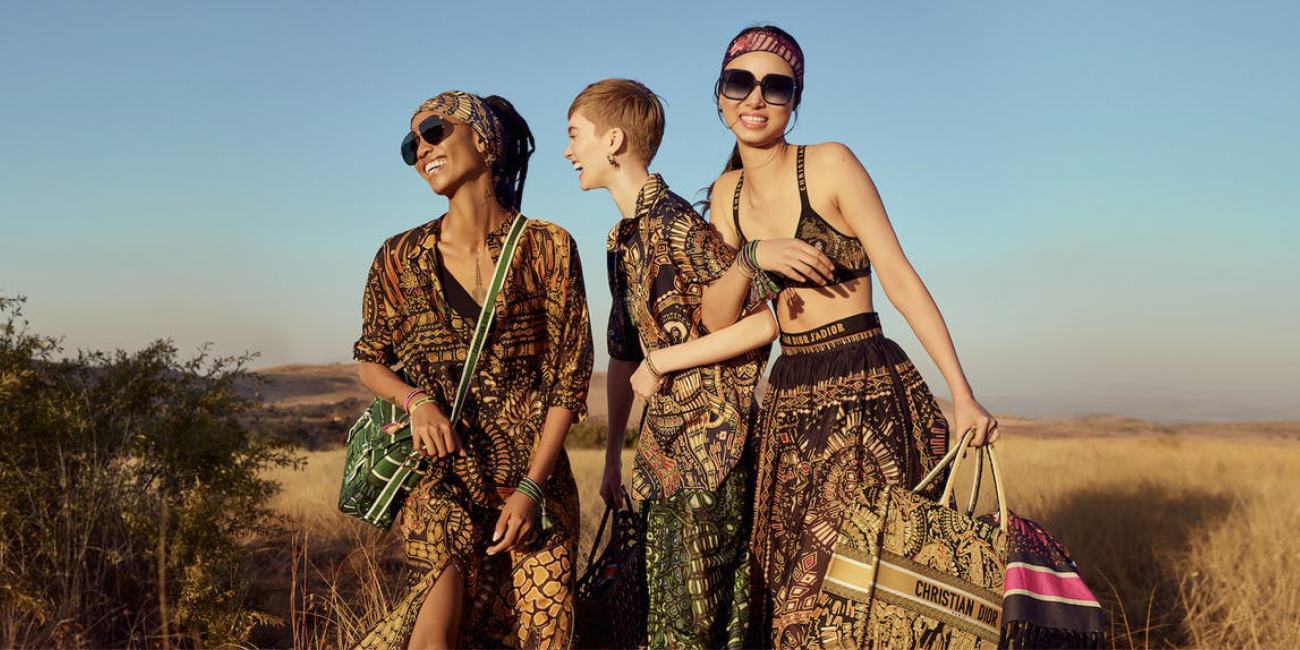 Dior - Cruise Collection 2020
In addition to the safari jacket and its gusseted pockets, expeditions to the plains of Africa inspire shirts in white cotton canvas, long linen skirts and alternating fresh and earthy undertones. The soft and natural palette combined with the noble materials and the comfortable cuts of the Parisian label Lemaire enter perfectly in the framework of an excursion in the open air, just like the classic pieces of the Parisian brand Isabel Marant.

Étoile Isabel Marant - fall-winter 2019 pre-collection​
Lemaire - spring/summer 2020 pre-collection (backstage)​
Dolce & Gabbana - spring/summer 2020 © Filippo Fior​
Lemaire - spring/summer 2020 pre-collection (backstage)
For the haute couture spring/summer 2020 fashion show, designer Julien Fournié imagined a collection inspired by the great adventurers of human history and female emancipation; today's feminist movements are also reflected in this theme of exploration.

Maria Grazia Chiuri, artistic director at Dior, presented a unique 2020 cruise collection completely inspired by North Africa. This special edition collection was entirely created with African wax prints that were designed, grown, spun and printed in Africa.
Designer Grace Wales Bonner has also been invited to rethink the house's iconic New Look silhouette. The young designer is one of the rising figures in the English fashion scene. Her approach combines a European and Afro-Atlantic aesthetic.

Dior - Cruise Collection 2020
Julien Fournié - First Conquests, haute couture spring/summer 2020​
Wales Bonner - Ezekiel, spring/summer 2017​
Interior design is also embracing the ergonomics of safari style with reissues of iconic pieces or innovative new designs, based on the comfortable and practical atmosphere of canvas tents pitched in the Savannah.
During his collaboration with German luggage designer Rimowa, the hairdresser John Nollet set up his salon in the brand's shop, transforming the pop-up into a safari camp. An adventurer's world brought to life under the draped volumes of an ecru tent, between luggage and robust accessories. Nomadic by nature, the safari lifestyle suits our modern lives well, which have become ever more mobile and "on the go". From desks to chairs, folding leg systems are more fashionable than ever.

John Nollet x Rimowa hairdressing salon - September 2019
Tres Vegetal Rug by Nanimarquina, available on Smallable
Combining solid wood and elegant leather, folding furniture found its niche in the creations imagined by Rena Dumas and Peter Coles for Hermès in the eighties. The "moving with elegance" spirit of this line is still present today. Not only is folding furniture an ode to the past, it remains extremely practical, allowing you to move it from room to room or even from one country to another. This line is designed for digital nomads, inspired by the modular storage systems of Argentinian designer and architect Natalia Geci.

Similarly, the safari chair is a classic that has been reinvented countless times throughout the years. Danish designer Kaare Klint notably proposed an iconic version in 1933.

House of Hackney
Kaare Klint - Safari vintage chair, Pamono​
Natalia Geci - Monoblock desk​
Where there's travel and adventure, there are also memories. This is why the universe of safari very often coincides with that of cabinets of curiosities. African masks, pinned exotic butterflies, paintings and hunting trophies decorate chic homes and camps for travellers of the past, present and future.

Inspired by antiquity and prone to a touch of fantasy, Italian designer Taylor Colantonio lives in a Roman apartment where exotic woods coexist with a ceramic tiger, small decorative animals and a mural fresco.

Designer Taylor Colantonio's apartment © Federico Torra
If safari trips are making a comeback, it is mainly thanks to their rebranding as "glamping". Among the lodge offerings in Africa, Singita Sabora's camps seduce with their romantic 1920s style of decor. While the lodges and tents at Zannier Hotels offer a majestic view of the dunes of the Namibian desert and the wild animals that roam freely.
Zannier Hotels Sonop Tent​
Mara River Tented Camp - Singita​
Zannier Hotels Omaanda Lodge​
Zannier Hotels Omaanda Lodge​
Zannier Hotels Sonop Tent​
Whether it be in updated cabinets of curiosities, coveted new lodges or design novelties, leopard print is everwhere. What was once considered a bit passé and naff, is now more popular than ever !

Quai Voltaire residential project by Champeau & Wilde
© Ricardo Labougle