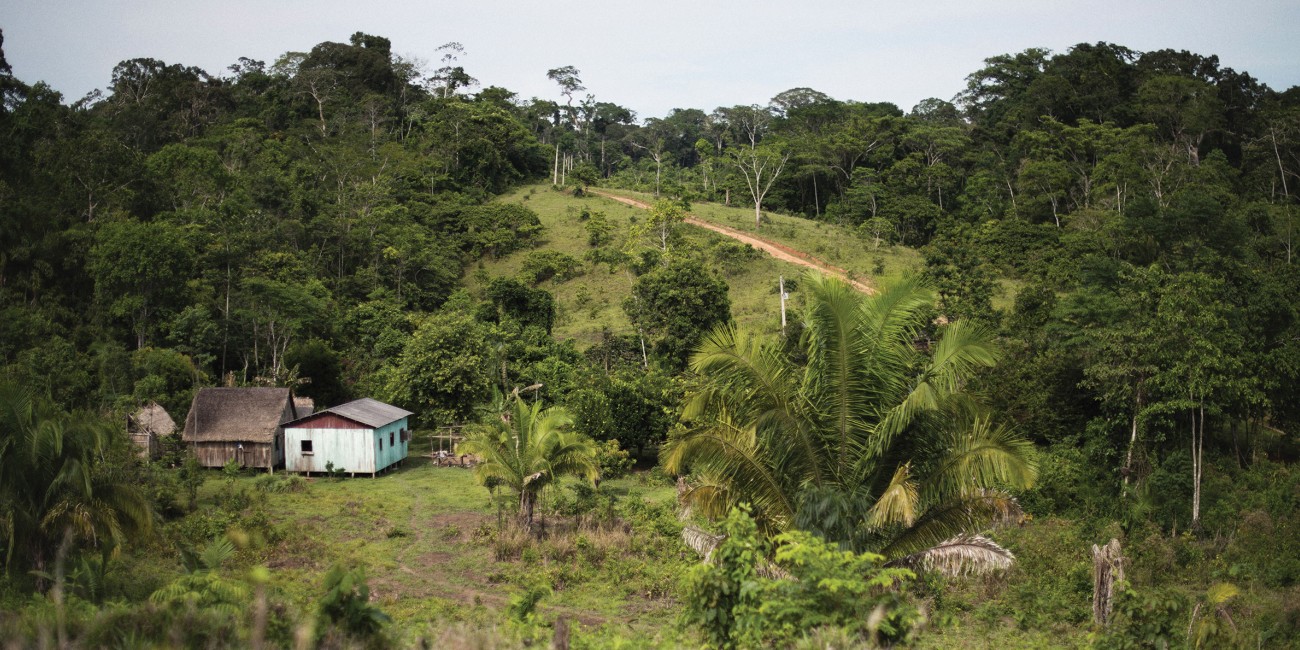 Our Philosophy
Looking good, doing good.
It seemed important to devote several pages of our special
birthday issue to our suppliers and their designers, which we certainly
don't choose by chance. All these people are key players; they share our vision
of the world and believe that fashion and design must be combined with ethics.
We are proud of our choices. We know that we are not perfect,
but we are aware of these companies' commitments and keen
to showcase their actions.
Raw materials
that respect people
and the planet
One of our selection criteria is product quality. We pay particular attention to materials used for young children, but we apply the same strict standards when it comes to our choice of furniture, women's and children's fashions and home décor for the whole family.
Responsible factories
and organic cotton
Cotton is a vital part of the clothing industry. When it is organic and produced sustainably, this fluffy little ball is even more interesting because you could say that it kills three birds with one stone: it is environmentally friendly, consumer friendly and farmer-friendly! We talked to two people who took on board these values a long time ago and asked the reasons why they started using organic cotton at the end of the 90s.
Imps & Elfs founder Fons Cohen
explains how the penny dropped.
"In a previous life, I used to make cheap children's clothes for department stores, made in poor working conditions. I was tired of the system and so I created my own brand in 1997. I wanted to implement environmentally friendly and socially responsible production. In 2004, together with my partner Jacqueline Streng, we discovered the Made-By initiative, a not-for-profit organisation that was trying to change the fashion industry's bad habits. We were the first brand to join. They taught us a lot about sustainable production. Afterwards we turned to the GOTS label to certify our organic cotton garments."
For Merel Verbrugge, co-founder of Kidscase, it started with a desire for ethical production.
"At first I wanted to focus on responsible manufacturing and decent working conditions, a living wage and above all no child labour. We began by addressing ethical questions and then we moved onto environmental aspects. Back in 2000, consumers were more open to the idea of organic cotton than they were to the question of poor social or working conditions. Parents were simply aware that chemicals were harmful for their babies. Fortunately mentalities are changing. Today consumers want transparency." It wasn't long before Kidscase moved to using GOTS certified organic cotton, "which guarantees at least 70% organic cotton in the finished product". Today the brand has products with 100% organic cotton and has added a socially responsible action to its approach. "We give all our old stock to a Dutch charity that helps AIDS orphans in South Africa. It's a small gesture, but one that does some good."
Stella McCartney's
vegan fashions
Stella McCartney is a true militant, who has married technology and sustainability in her quest to defend an organic and vegan approach to fashion. You won't find any fur or silk amongst her fabrics and the brand's organic cotton, wool and cashmere are subject to a highly selective sourcing process. Viscose comes from sustainably managed forests and the brand invests in research to invent new, environmentally friendly materials. Stella McCartney also introduced "Clevercare" that gives customers advice on how to extend the life of their clothing. Whether it's sewing on a button or washing at the right temperature, all you need is some basic common sense to ensure garments last a lifetime. Her objective is help us reduce our consumption and in so doing lessen our impact on the planet. But the British designer's fight doesn't stop at the environment. Recently her advertising campaigns have been featuring a child with Down's syndrome as a way of showing that the only labels she accepts are the ones in her clothes.
Vegetable tanning, natural
rubber and transparency
As far as leather is concerned
things are also changing: brands
now favour vegetable tanning.
Chrome tanned leathers that are disastrous for the environment and harmful both for the consumer and the people who make them are becoming a thing of the past. Easy Peasy's baby shoes are soft and gentle on the feet and parents don't need to worry if baby puts them in his/her mouth: the vegetable tanned booties are assembled using waterbased glue. Léo et Violette are fighting the same battle: the Parisian handbag designer is proud of its Italian and Tunisian partners. Using organic materials goes hand in hand with establishing a virtuous circle:
Organic materials are synonymous with socially responsible manufacturing, decent working conditions and more transparency.
The latter epitomises the struggle of sneaker brand Veja ("look" in Portuguese), which was launched in 2004 by Sébastien Kopp and François-Ghislain Morillion.
"We decided to produce sneakers because they symbolise our generation and our times. They are also a product that, because of its manufacture, distribution and usage, crystallizes everything that is at stake in globalisation." As part of its strategy, Veja decided to stop advertising to reduce costs. "By stopping advertising we can produce sneakers that cost 5 times more to make and yet still sell them at the same price as those of leading brands." The money saved is reinvested in sourcing fair-trade raw materials, implementing an environmentally friendly production process, doing research and providing better wages for the company's partners. Veja buys wild natural rubber directly from producers in the Amazon and cotton from organic cotton growers assisted by NGOs, which provide technical support to help them to produce organic fair-trade cotton. Veja leather sneakers are either vegetable tanned or use safe levels of chrome. The brand is currently developing new fabrics made from recycled materials such as B-mesh, which it created in 2014. However the commitment goes much further: when the finished sneakers leave Brazil, they journey to France to a social enterprise, which is Veja's logistics partner. In addition, the company only works with banks that have no activities in tax havens. Above all, Veja knows its limits and doesn't try to hide them, but on the contrary to improve. For example, when there was a lack of cotton due to a period of severe drought between 2015 and 2017, Veja turned to recycled cotton. The brand also decided to stop Fairtrade certification, too expensive and not necessarily justified in the light of its philosophy. Veja is still looking for a way to recycle its sneakers and defends its choice of not using natural dyes in order to respect its high standards of quality.
Ethics and social
responsibility
Opting for organic production also
implies a social commitment and favouring
ethical forms of production.
Numero 74 founder Tara, aka Poupy, tells us how and when it all clicked into place. "The reasoning behind my decision wasn't that organic cotton is better for your health, but because of the ongoing catastrophe in India and Sri Lanka, which produce most of the world's cotton and where more than 200,000 farmers have committed suicide since 2000. The production system means that the soil is increasingly depleted and, between the constant decrease in yield, the cost of reimbursing machinery and the toxic seed sold to them by Monsanto the farmers can't make ends meet…" The answer was plain to see.
Buy organic cotton from cooperatives
that work to support farmers rather
than weakening their position.
Her other battle is the status of women in society, which is why she decided to have her products manufactured by a women's community in Thailand. "And yet it wasn't an easy solution. Thailand isn't known for low cost manufacturing. Everybody told us to go to Bangladesh, but I wanted to continue my adventure with my original partner. I didn't create Numero 74 to manufacture products, but to do what I like doing. We also have technical challenges as we manufacture on old looms." Tara explains that she must constantly try to find a balance between her tricky choice of commercial strategy and the challenges of being productive; there are some compromises she refuses to make.
"We work on a cottage industry scale. As soon as we increase production volume it becomes too complicated.
Once again, my goal is not to mass-produce."
So production is small scale, but not the projects! After organic cotton and providing support to all these women to help give them a future, Tara has one last goal she wants to accomplish: founding a 20-hectare village that will combine a foundation for young Thai people in difficulty and a tourist destination where visitors can come to express their creativity and find inner balance. "It would be a place for exchange based on communication. Anybody would be able to come and do pottery, farming, or participate in well-being activities in this natural environment". The dream is well on its way to becoming a reality because it has already received the support of the Bangkok University's faculty of architecture. "Overall the project will take 5 years to bring to fruition, but it will be active right from the start with community volunteer projects and the village will gradually grow over time". In 2019, Numero 74 will be celebrating is 10th anniversary and will be moving in a new direction. "In my opinion, creativity is a key aspect of life. In the act of consumption, i.e. when customers buy one of our products, their creative input is very limited." Tara will therefore soon be presenting a new line of articles to make yourself, "so people can go from simply being an end consumer to being a maker."
The alternatives to plastic
and sustainable furniture
It may rhyme, but plastic isn't
always fantastic. We tend
to prefer natural materials
and ceramic, glass, wood, boiled
wool and paper (especially
for straws!) are used by many
of our suppliers.
Zuperzozial and Ekobo use bamboo or cork; their products are biodegradable. Porcelain is a very strong natural material that can be heated. Moreover all our baby products comply with the stringent regulations banning BPA and phthalates. Toys are another area in which we are as vigilant as can be. Babies chew and bite everything they can get their hands on and children must be able to handle their toys without it being a cause for concern. Amongst our plethora of designers, we have a soft spot for Tikiri, Hevea and Oli & Carol, whose rattles are made from natural rubber. Nofred and Plan Toys products (amongst others) use nontoxic paints and water-based inks. As for furniture, we like designers that stand out from the crowd and which make progressive products, such as Kutikai and/or, Oeuf NYC, which use wood sourced in sustainably managed forests. Franco-American brand Oeuf NYC is active in both clothing and design. Their slogan "Be good" says it all.

Good for the environment, good for the workers who make their products and good for the end consumer. Oeuf NYC was born out of the desire of its founders, Michael and Sophie, to find some different furniture when their daughter was born in 2002.
They made all the furnishings — bed, cradle and rugs — for her future nursery themselves. After taking part in a design show in New York orders, went through the roof. The couple had to find suppliers quickly and turned from the start to responsible manufacturers. Since then the company may have grown, but it hasn't changed. The objective is still to do good, above all by selecting ethically produced quality raw materials.

"Going organic 15 years ago wasn't simply a fad or a sales argument: it made sense to us", says Sophie.
"I grew up with the idea of preferring quality
to quantity. I am certain that you vote
with your wallet"
The knitwear collection came about after a fruitful encounter and the range's guiding spirit is one of humour and humility. Garments in alpaca are handmade by a Fairtrade-certified women's cooperative in Bolivia, whereas GOTS-certified organic Pima cotton pieces are made in Peru. Today 400 women knit for the brand. The furniture comes from the sustainably managed forests of Latvia, where it's Michael's turn to keep an eye on production and certification. Famous for its traditional know-how, Latvia's advantage is twofold: manufacturing there complies with European standards and good working conditions are guaranteed. Oeuf NYC specifically selects sustainably managed forests with a global approach, for example sawdust from the cutting process is recycled into briquettes, which are used to heat the factory during the winter. After organic and fair-trade production, the brand also uses water-based inks and recycled packaging. Faithful to its commitments, the founders discreetly support numerous charities. "I follow my heart and I try to give work to people who need it. Our next project will be to open a workshop in Afghanistan to help the country's war widows."
Slow manufacturing and transmission
Above and beyond the use of sustainable materials and social responsibility, we advocate the "slow manufacturing" concept,
e.g. products that are made by hand and with love. In slow manufacturing, products are made in small quantities by choice and items are made to last and to be handed down
from one child to another, from one generation to another. In a far cry from mass production, artists and designers such as Tamar Mogendorff, Sahar Wahbeh and Zoé Rumeau create unique handmade pieces
into which they pour their love, paying no heed to the time required to make them.
Each object is unique, which means that these products are not always immediately available on our site! Another example is Parisian company Rive Droite, whose small bags made from recycled materials can't be mass-produced. The same goes for Mum and Dad Factory, a French children's furniture company, which deliberately chooses to produce in small quantities so that it can focus on the essential: quality materials made to last. "Our preference for artisanal production obviously has an impact on our clients' orders as they may have to wait several weeks for a product to become available. Craftsmanship, one-off or limited edition items are some of our core values", Smallable founder Cécile Roederer explains.

"And a mix of small, independent craftsmen and major designers is also part of the Smallable culture, as we strive to create a wardrobe that is made to last, with clothes you can hand down. I am a great believer in the notion of superior quality, thanks to which you can keep the clothes and objects you love that much longer."
What about beauty?
Smallable is also opening out to the world of beauty products with a selection of brands that give pride of place to natural and organic ingredients: Minois, Enfance Paris, Nailmatic, Tangent GC, Be Soap my Friend, Bloom and Blossom, Soapwalla, Dr Bronner's, Enamour, Z&MA, Pai Skincare, Linea Mamma Baby, Honest Skincare, Alma Babycare…