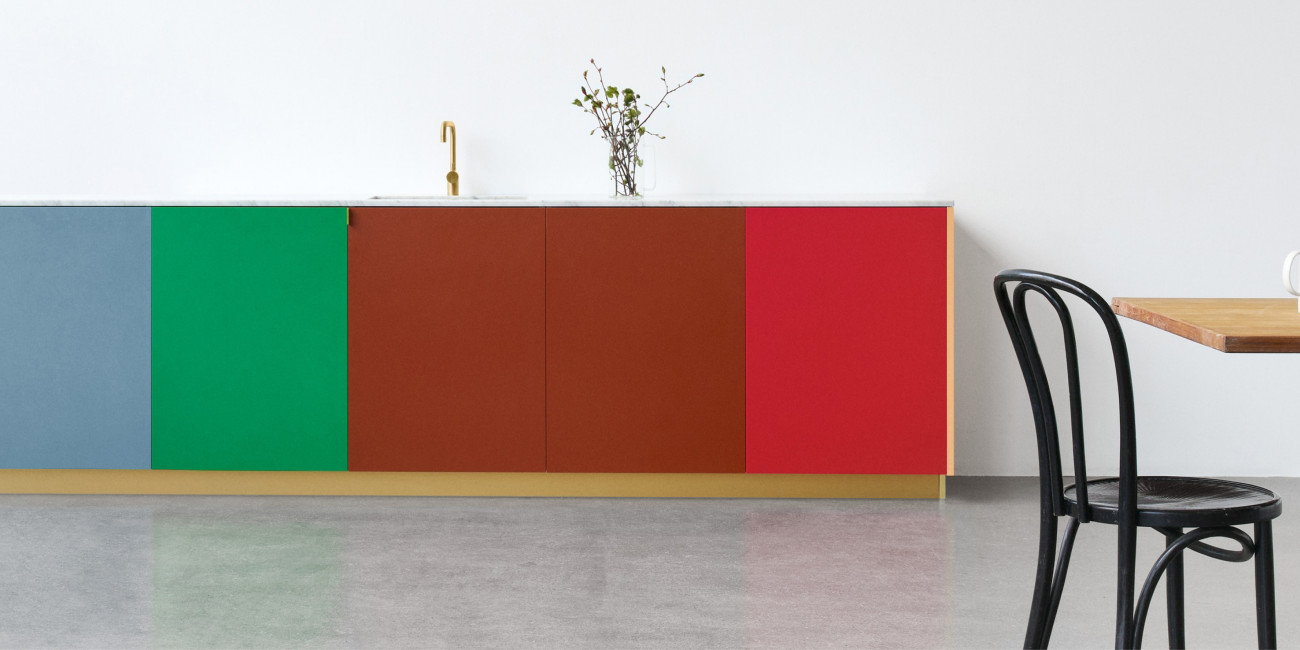 Inspiration
Danish revival
In a country with a thriving economy, the "designed in Copenhagen" style is revealing itself as a more vibrant and daring aesthetic, far from the "exclusive" and minimal Scandinavian clichés. This new creativity can be found in the collections of emerging fashion labels as well as in young designers, and the concept stores of the capital. Formerly minimal and functional, Danish style is today elegant and dominating the current trends.
Reform - Collection MATCH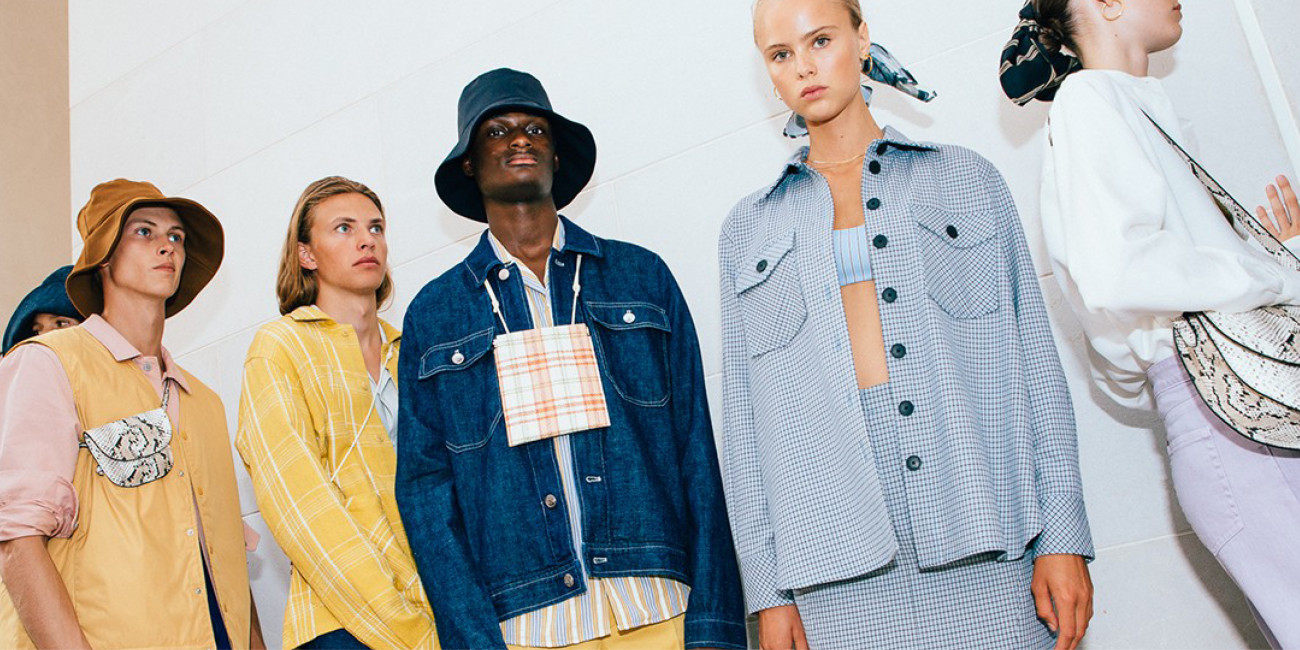 Samsøe Samsøe - Copenhage Fashion Week S/S 2020 © Andreea Bogden
As Fashion Week's new playground, Copenhagen has witnessed a revival of its own creativity. Young players of the fashion world are moving away from the traditional Scandinavian minimalism and keeping only their mastership of the cut. The best example of this is the Danish flagship Samsøe Samsøe, who create sophisticated and strong silhouettes, which stand out with their fun and playful twists.

Samsøe Samsøe - Pre-Spring 2020 Collection
Cecilie Bahnsen - Collection S/S 2019
Cecilie Bahnsen - Fashion Week de Copenhague S/S 2019
Saks Potts - Copenhagen Fashion Week S/S 2019
Saks Potts - Collection 9 F/W 2018 © Masato Onoda
Saks Potts - Paris Presentation of Collection 11
Many brands are putting Copenhagen Fashion Week on the map, with extravagant and sharp aesthetics. Among the latest revelations, the Danish creator Cecilie Bahnsen explores new contrasts in a collection of oversized babydoll dresses and swaps pastels for black and white. Equally disruptive, the naive world of Helmstedt is inspired by fairy tales. Saks Potts shatters all the codes of femininity and their fur coats are already worn by a panel of influencers around the world.

Helmstedt - Collection Oceania S/S 2019
It would be impossible not to mention Ganni among this list of new creators. The young brand single-handedly represents the temerity that has invaded the Danish creative sphere. It achieves this through its associations of animal and retro motifs, sensual materials and bold colours.

Ganni - The Gift Edit 2019
Ganni - Collection Yesterday, Today and Tomorrow Pre-Spring 2019
Ganni - Collection Culture Clash Pre-Fall 2019
This same creative approach is found in the design world, where a multitude of designers are overturning the Danish design codes and inspiring design trends around the world.

Starting with the collective of architects and designers Frama who play with many facets of design and work with a "back to basics" approach. Or another, Please Wait to be Seated who conjure up amazing seating and play with colour blocking.

Frama - Tables Sintra © Frama Studios
Please Wait to be Seated - Keystone armchair
Reform - Collection MATCH
​&Tradition - Flowerpot Lamp
Josephine Akvama Hoffmeyer, founder of File Under Pop @ Filippo Bamberghi
Please Wait to be Seated - Spade chair
In this great nation of design, creators exhibit their collections during the 3DaysofDesign, a festival that attracts more and more visitors from around the globe every year. For the occasion, showrooms, hotels, restaurants and cafes are transformed into trendy reception areas where curated selections of objects and furniture are unveiled to the general public. Noticed during the last edition: File Under Pop's wall surfaces, Reform's sustainable and colorful kitchens, and the minimalist elegance of New Works.

​"DAWN x Nomad Workspace" exhibition by Natalia Sanchez - Poppykalas x Layered Collection The Secret Garden - 3DaysofDesign @ Maja Karen Hansen
File Under Pop - Ceramic vases
Niels Strøyer Christophersen, founder of Frama © Filippo Bamberghi
Helle Mardahl - The Candy Collection - 3DaysofDesign
Showroom Kvadrat, Copenhagen - 3DaysofDesign © Brian Buchard
Showroom Frama, Copenhagen © Jessica Jungbauer
For the 7th edition of the festival, the functional and playful Danish brand HAY showcased their latest pieces in a sumptuous and bright 18th century palace, and presented the Bonbon Shade lamp from its recent collaboration with Ana Kraš.

HAY - Pyramide table and Result chairs (available on Smallable.com)
HAY - Bonbon Shade lamp and its designer Ana Kraš
HAY - Matin lamp & enamel plates (available on Smallable.com) 3DaysofDesign © Adel Fecih
The "golden age" of Danish design is also back in style with many pieces by historic designers being reissued. From the Thirties to the Fifties, the "exclusive" image of the era is being brought back thanks to reissues by young brands like Gubi, &Tradition as well as historical design houses like Fritz Hansen or The House of Finn Juhl.

​Frederica - Tableau coffee table, Calmo sofa & Spanish chairs
Gubi - Gravity lamp and GT armchair (available on Smallable)
Finn Juhl - Pelican chair
From Fritz Hansen's AntTM and EggTM chairs to the replica of the Royal Radisson Blue Suite 606 by Jaime Hayon, contemporary designers and design labels are taking over Arne Jacobsen's works and reissuing them with a contemporary twist.

Fritz Hansen - Ant ChairTM
Reproduction of the Suite 606 at the Royal Radisson Blue by Jaime Hayon © Henning Hjorth
Fritz Hansen - Egg chairTM
This Danish renewal is also fully expressed in concept stores. Working with unusual or disruptive concepts, these are design 2.0 destinations, combining experience and visual wonder. The Apartment, both guest house and vintage design gallery is a model of this kind for visitors or enthusiasts of Danish design of the twentieth century.

​The Apartment, Copenhagen
The Apartment, Copenhague
The Apartment, Copenhagen
The Apartment, Copenhagen
Restaurant Yaffa by Frama, Copenhagen © Sergio López
Restaurant Yaffa by Frama, Copenhagen © Sergio López
The Audo Hotel is another good example of these new alternative concepts. Simultaneously a showroom, concept store, creative hub and the headquarters of the Menu brand, it surprises with its multi-disciplinarity and eclectic universe.

Suite Studio, The Audo, Copenhagen
Concept Store The Audo, Copenhagen
The Audo Café, Copenhagen
The Audo bookshop, Copenhagen
Gubi, & Tradition, HAY and a number of other Danish labels can be found in our Danish design selection.