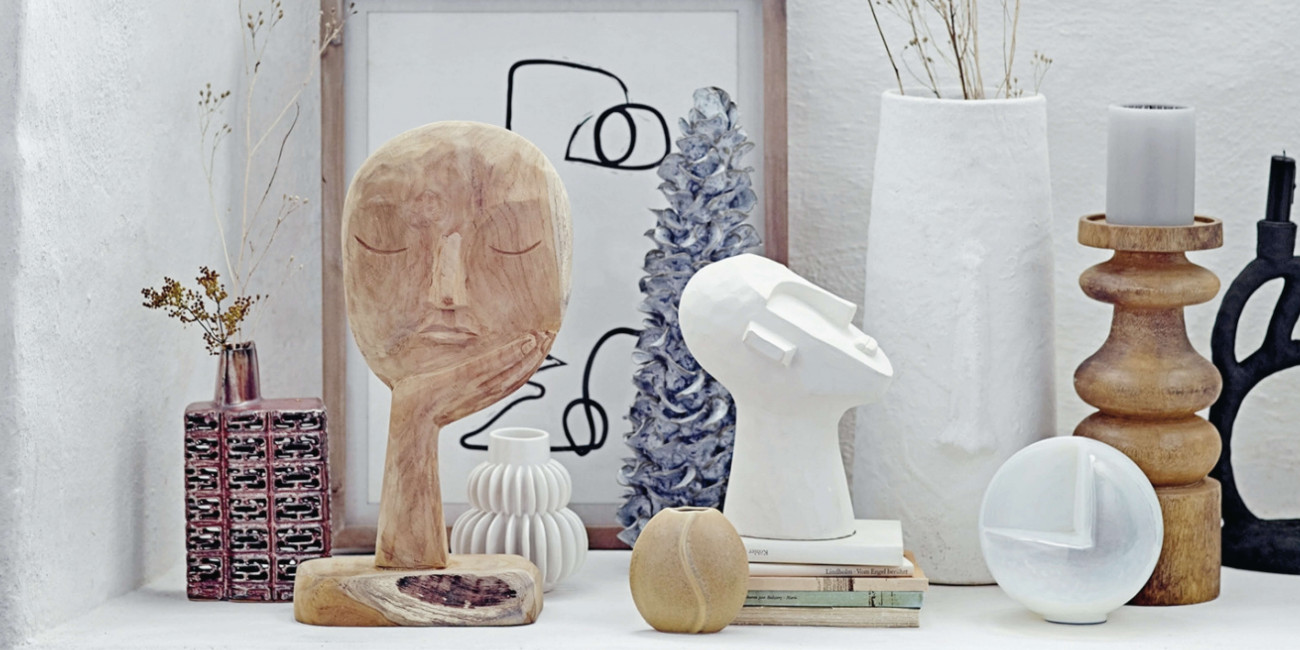 INSPIRATION
The Artist's Studio
Artists' stools, coveralls, sketches, sculptural objects and mastered imperfections all around... Sometimes bohemian and bare, sometimes raw and industrial, or coloured and variegated, the spirit of the artist's studio is taking over the creative scene.

​Exhibitions are being staged to resemble studios. Aesthetes are turning to the arts and crafts movement to reconcile design with manual work. Creative studios themselves are becoming part of the exhibition, and are being considered as much as the artworks themselves. Fashion is calling on artists and invoking their wardrobe. More than ever before, a dialogue is being established between design and crafts, with an emphasis on authenticity, without flourish.
Bloomingville - Available on Smallable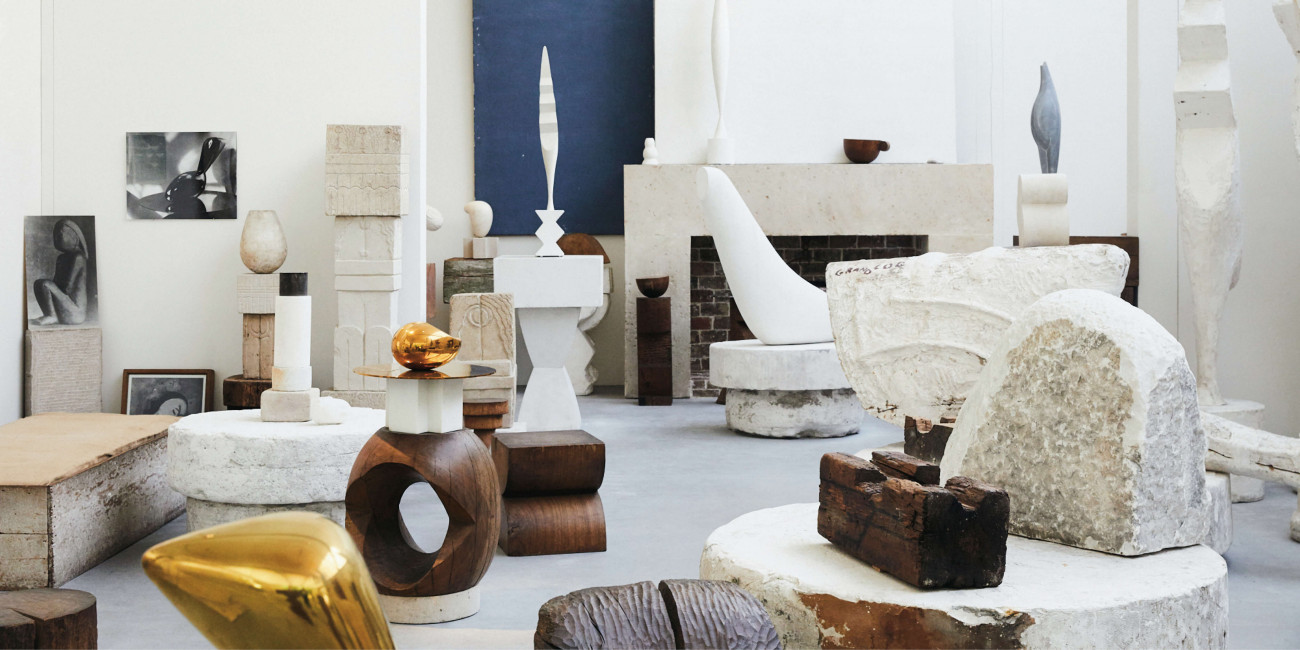 Atelier Brancusi, Paris © Rue Rodier
Craftsmanship is once again being celebrated by creators from all walks of life as a sign of new modernity and underlining contemporary creative excellence. Madrid-based luxury brand Loewe is at the forefront of this trend with its annual Loewe Craft Prize - a reward given to inspired craftspeople.

The mastery of unique materials, the revival of traditional techniques or innovative colour work: every bold form of craftsmanship is applauded. An excellent example being the work of Japanese artist Genta Ishizuka and his use of Urushi lacquer. The 2019 laureate has revived this ancestral technique and savoire-faire in his "Surface Tactility #11" collection and bulbous sculptures.


2019 Craft Prize winners exhibit at Tokyo's Sogetsu Kaikan
Exhibition "Volumes in Wood" by Ernst Gamperl at Miyake Design Studio Gallery
"Membrane" by Genta Ishizuka Courtesy Erskine, Hall & Coe. Photography Andy Stagg © Genta Ishizuka
Once secret and confidential, artists' studios are now opening to the public showcasing the inspiration, universes and identity of the creative mind behind the art. The work of the greatest names in art is being revisited with scenographic or theatrical exhibitions that play on the symbolism of intimate space.

The Brancusi studio first comes to mind with its perfect recreation of the creative spaces used by modernist sculptor Constantin Brancusi in Paris, which were designed by the artist himself. More recently, the exhibition of the Danish studio Norm Architectsdisplayed an eclectic artist-collector's house during Stockholm Design Week.
Atelier Brancusi, Paris © Rue Rodier
"The Sculptor's Residence" by Norm Architects x DUX & MENU © Monica Steffensen
Contemporary artists are opening the doors of their studios to tell the story behind their creations.

Whether it is a cabinet of curiosities like Yasmin Bawa's studio, an artist's apartment, or a place for experimentation like Olivier Van Herpt's 3D printing studio, there is a common theme: it is a typically white space, conducive to creation and bathed in natural light.


Yasmin Bawa in her Berlin studio © Jules Villbrandt
In the same spirit, the concept of the apartment-gallery is flourishing. These new-generation art galleries are transforming exhibition spaces – previously thought of as conformist and disembodied – into genuine living spaces where conviviality reigns supreme.

In France, gallery owners Amélie du Chalard (Amelie, Maison d'art), Jessica Barouch (JAG gallery), Laurence Simoncini (LSD gallery) and Fanny Saulay and Olivia de Fayet (Wilo & Grove) are blurring the boundaries between galleries, studios and apartments with hybrid and atypical spaces that bring together the best of art, design and craft.


Gallery JAG © Vincent Leroux
Amelie, Maison d'art, © Vincent Ama
Wiloft by Wilo & Grove © Hervé Goluza
This "artist's studio" aesthetic is also spilling over to shooting sessions where set designers and photographers are playing around with capturing the latest silhouettes and styles amongs all kinds of artworks.

Arik Levy's luminous studio and Oliver Gustav's weathered studio are home to the creative teams of Milk Décoration magazine, while the 2019 Resort collection by ready-to-wear designer Audra Danielle Noyes was shot against the backdrop of a painting studio.

Audra, Resort collection 2019
"Collections d'esthète" by Milk Décoration
Photo: Mattias Björklund – Styling: Julie Pailhas – Studio: Pierre Augustin Rose Studio
"Remix" by Vogue Italia
Photo: Riccardo Dubitante – Styling: Fabio Messana
"Galerie de curiosités" by Milk Décoration
Photo: Mattias Björklund – Styling: Julie Pailhas – Studio: Oliver Gustav
The design is also taking inspiration from this rustic and artistic aesthetic. Danish brands Frama and Tine K Home have opted for simplicity and natural materials. Both have drawn inspiration from painters and sculptors for their latest collections.
Atelier collection by Frama
Tine K Home - Available on Smallable
Whether it be, Hana Karim's colourful ceramics, Serax's papier-mâché creations or Bloomingville's use of brushstrokes, brands and designers are embracing texture, dynamism and artistic flourishes in their collections with a penchant for the imperfect and the abstract.
Marie collection by Serax - Available on Smallable
Hana Karim ceramics - Available on Smallable
Bloomingville - Available on Smallable
Serax stools - Available on Smallable
Artistic flair and the spirit of craftsmanship are also inspiring fashion brands, who are partaking in collaborations with artists and craftsmen, and sometimes even becoming collectors themselves. This is best illustrated by fashion brand, Sessùn, whose new curated space in Marseille, Sessùn Alma, honours craftsmanship and artisanal creations. A spirit that also transpires in their "Early Spring 2020" ready-to-wear collection, inspired by workwear. Another example of this trend can be found in the "Back to Work" capsule designed by MilK for Monoprix (a French department store), which offers an artist-inspired wardrobe and arty nomadic objects for the whole family.

Sessùn Alma © Estelle Rancurel
"Expression picturale" by Milk Décoration
Photo: Karel Balas - Styling: Elissa Castelbou
"Back to Work" collection by Monoprix x MilK

Today's designers are also resolutely inspired by masters of the past, with numerous references to the work of Picasso, Matisse, Cocteau, Calder...

From paintings and tapestry to lithography and tableware, this new generation of creators sublimate the craftsmanship of their cheerful and colourful sketches, which recall the Mediterranean and romantic aesthetics of these great artists of the 20th century.


"La Musique" ceramics by Maison Matisse on maison-matisse.com (Instagram: maison_matisse), © Alice Cuvelier
Laurence Leenaert, founder of LRNCE @lrnce
Slowdown Studio plaid - Available on Smallable
And the whimsical flame of these young creators is not set to burn out anytime soon. The colourful hypersensuality of Spanish artist Miranda Makaroff or French painter Inès Longevial permeates the collections of Desigual, Sézane and Maison Kitsuné. Brands that, through these collaborations, are genuinely democratising the art of wearing art.

Miranda Makaroff @mirandamakaroff
As for the purists, they wear aprons and coveralls that have been revived by fashion designers. The latest example is Japanese creator Junya Watanabe, who showcased a dandy without artifice, dressed in a functional jacket of all shapes and colours during the Paris Fashion Week.

In the meantime, Jean Paul Gaultier introduced his collaboration with Chitose Abe (Sacai) wearing a blue jumpsuit, a tribute to outstandingly durable workwear.

Junya Watanabe, 2020 Spring/Summer collection, Paris Fashion Week © Vogue
Paris Fashion Week 2017 © Robert Spangle