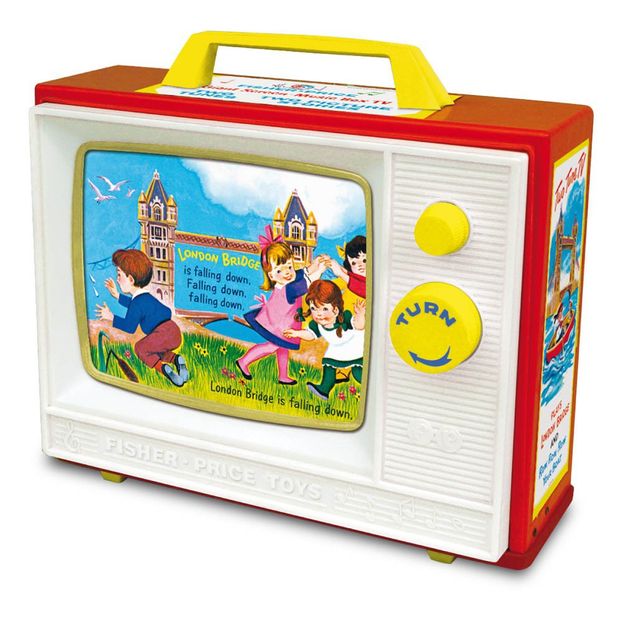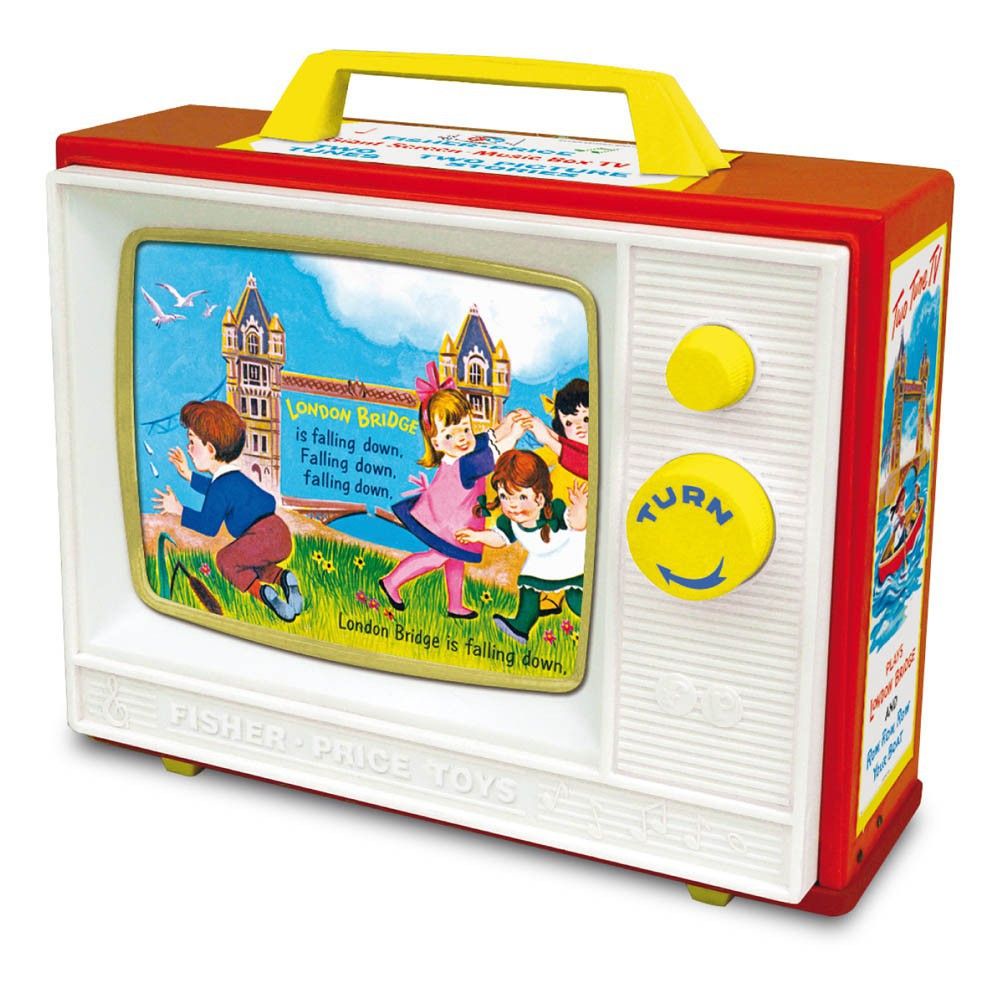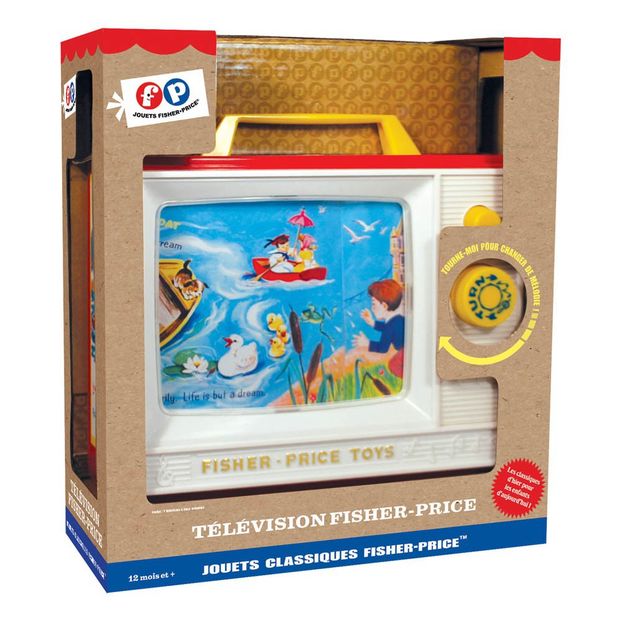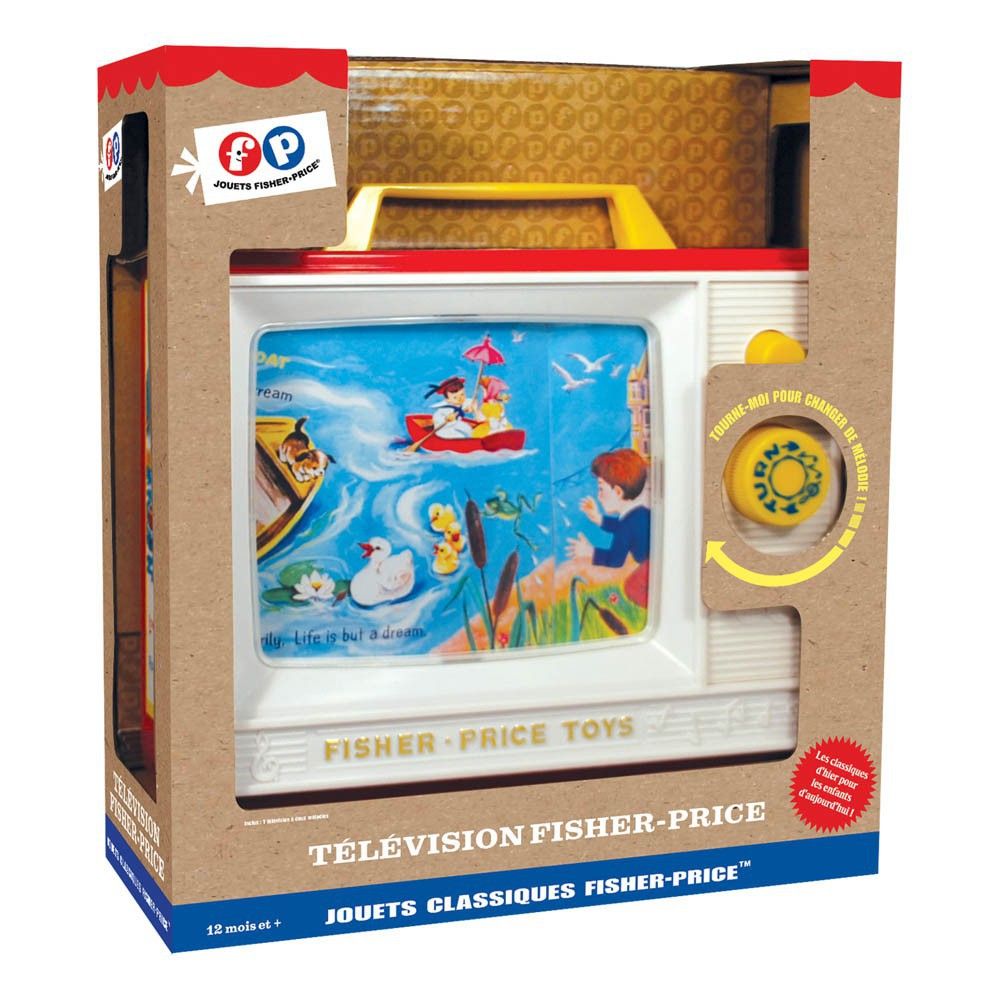 Musical Television - Vintage Remake
The Fisher Price Television and its two songs has rocked childhoods since 1966. This Television is back with as much charm and appeal as before. While playing each of the two traditional English nursery rhymes, colorful pictures scroll across the screen.
Features a screen that scrolls to the sound of two melodies
Age : From 1 year old
Fabrics : Plastic
30 x 26,8 x 11,8 cm.
Early childhood music box
Early childhood music box