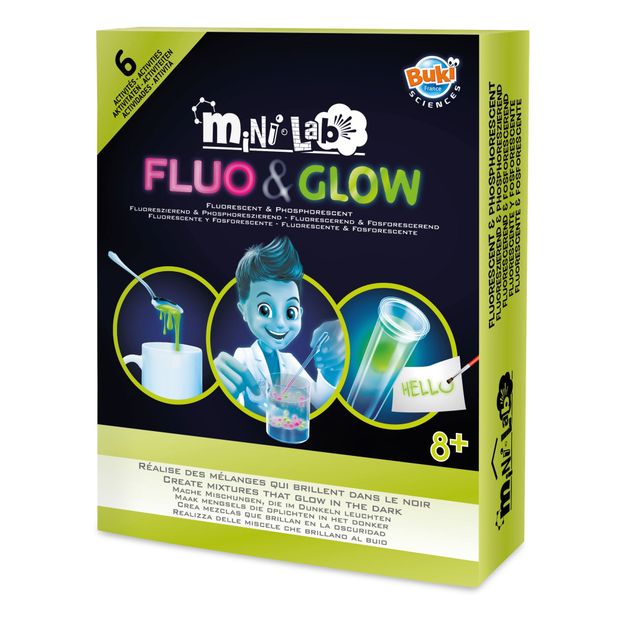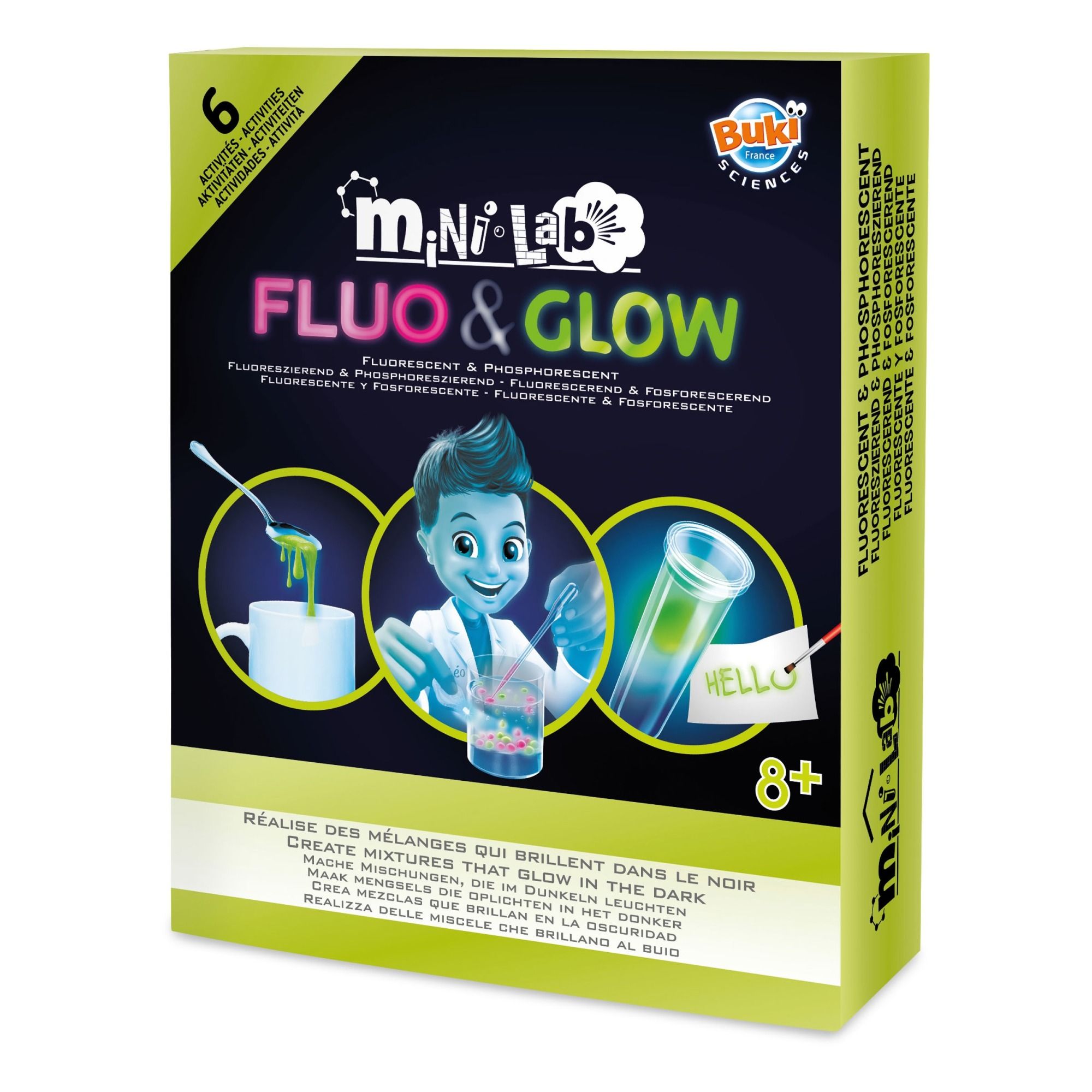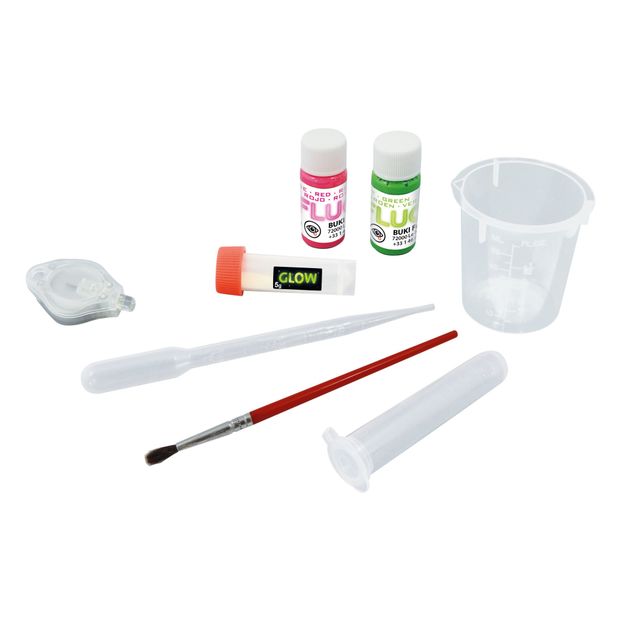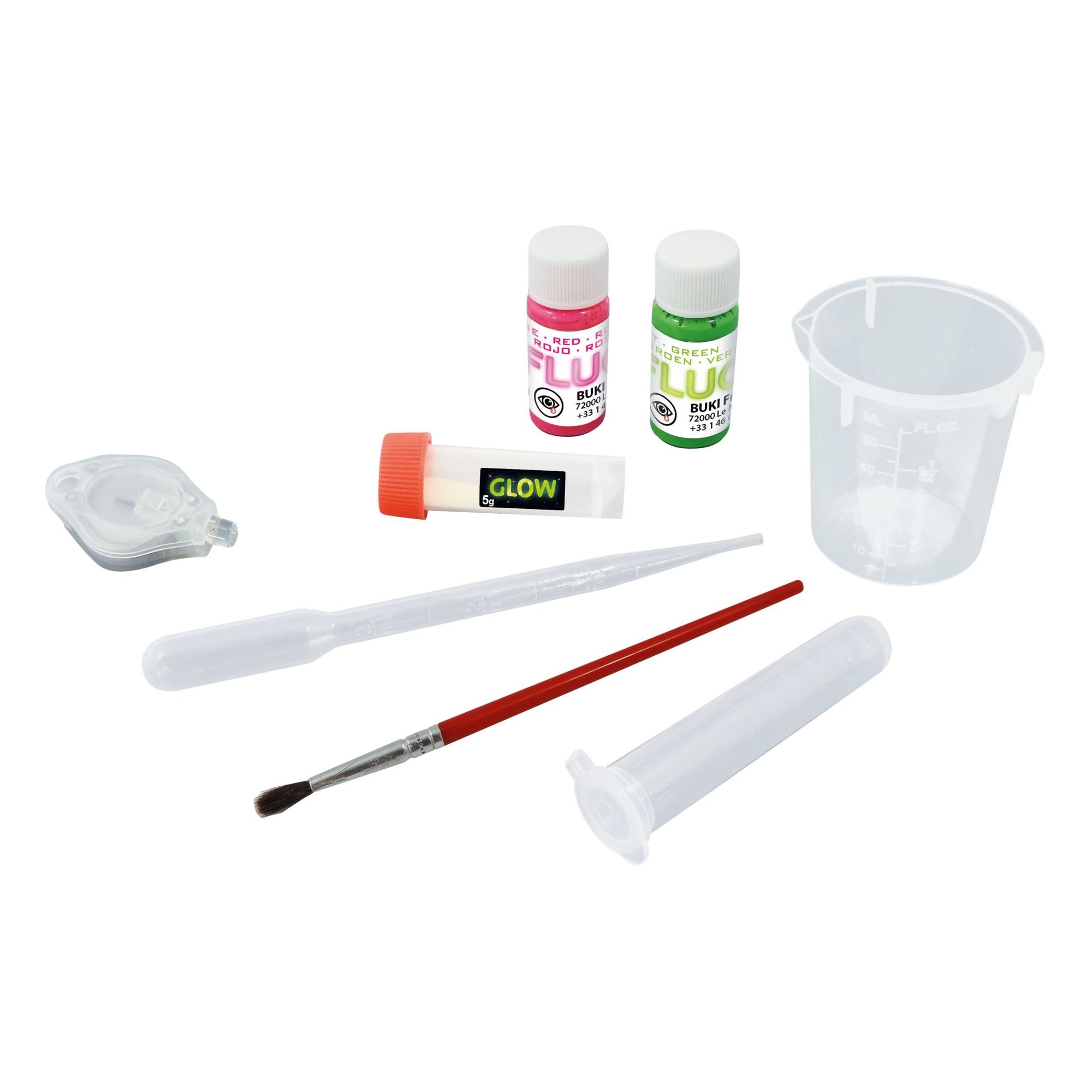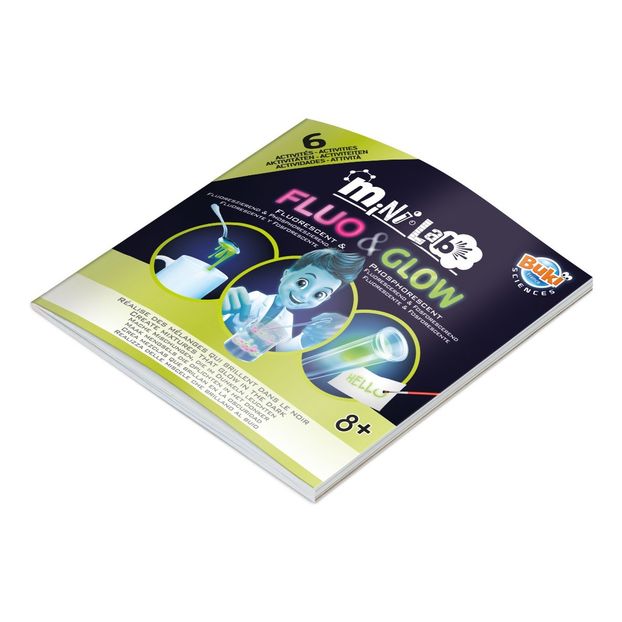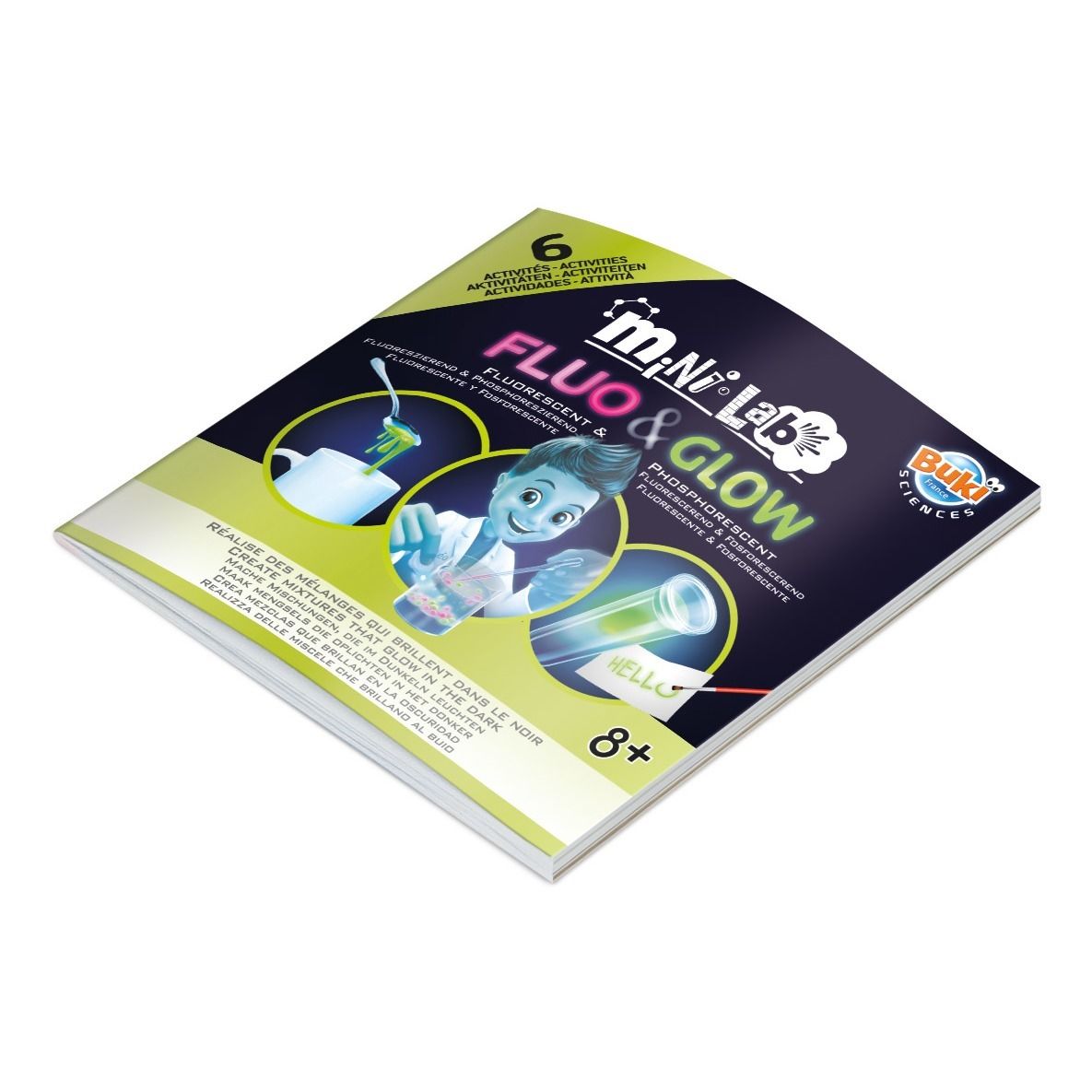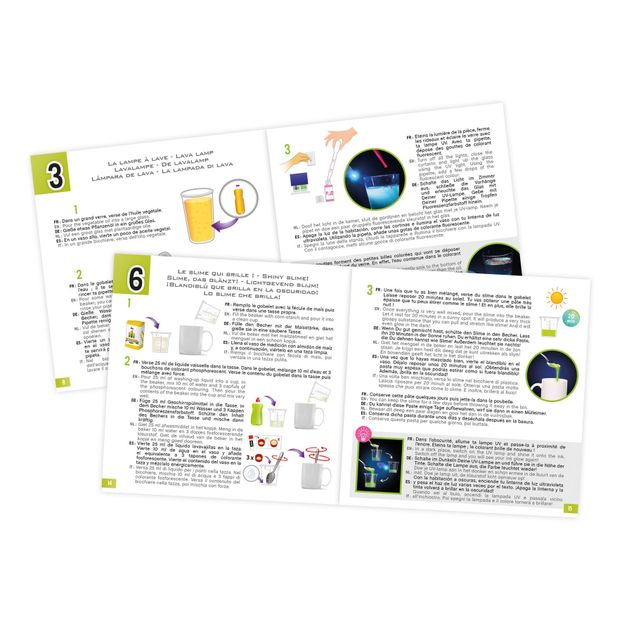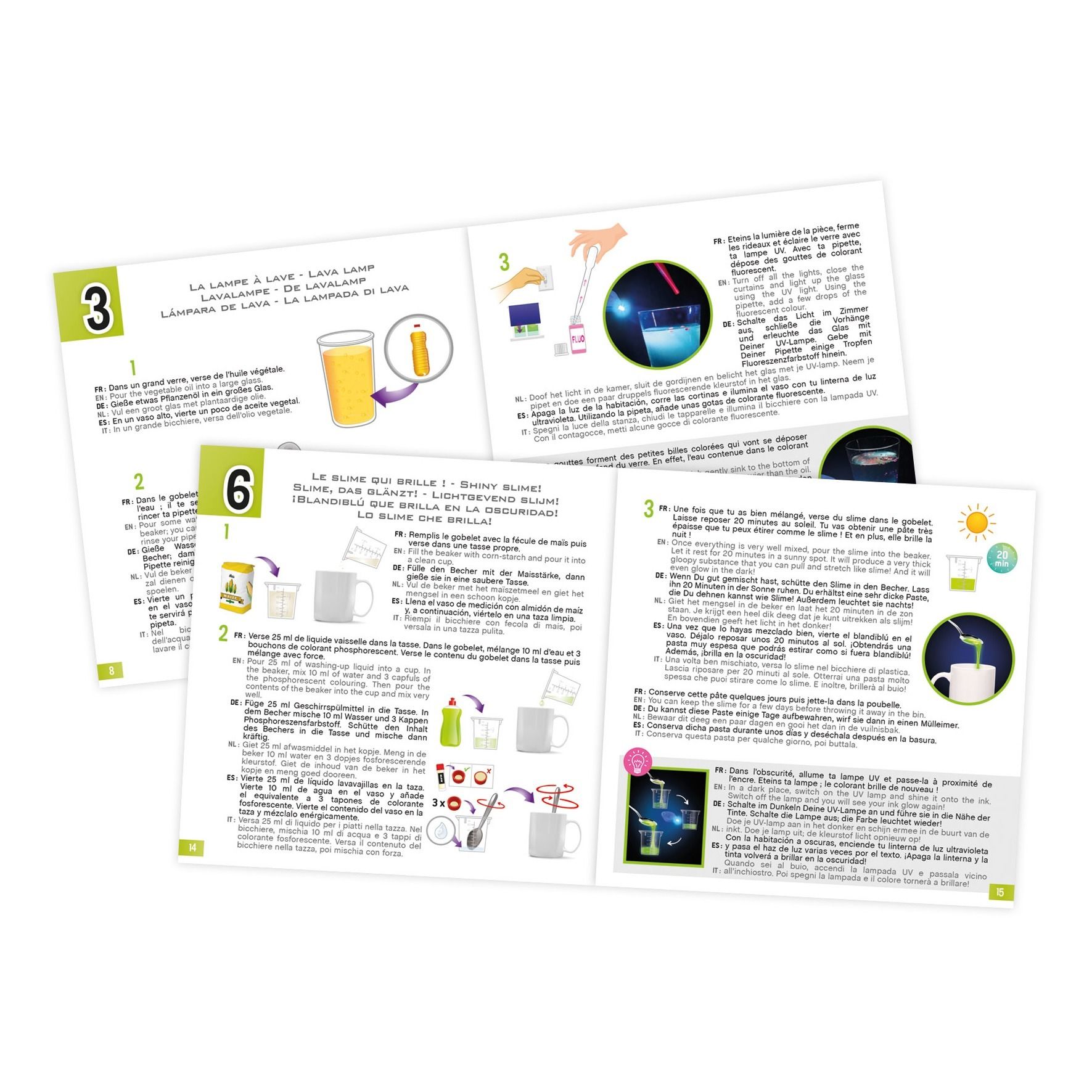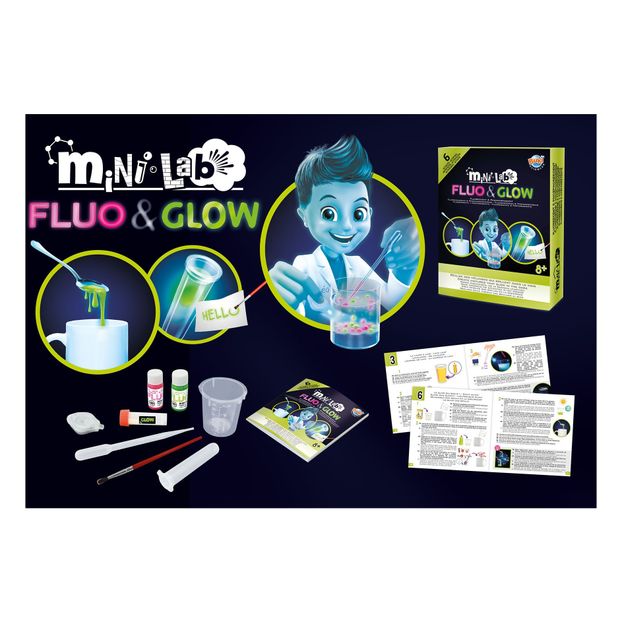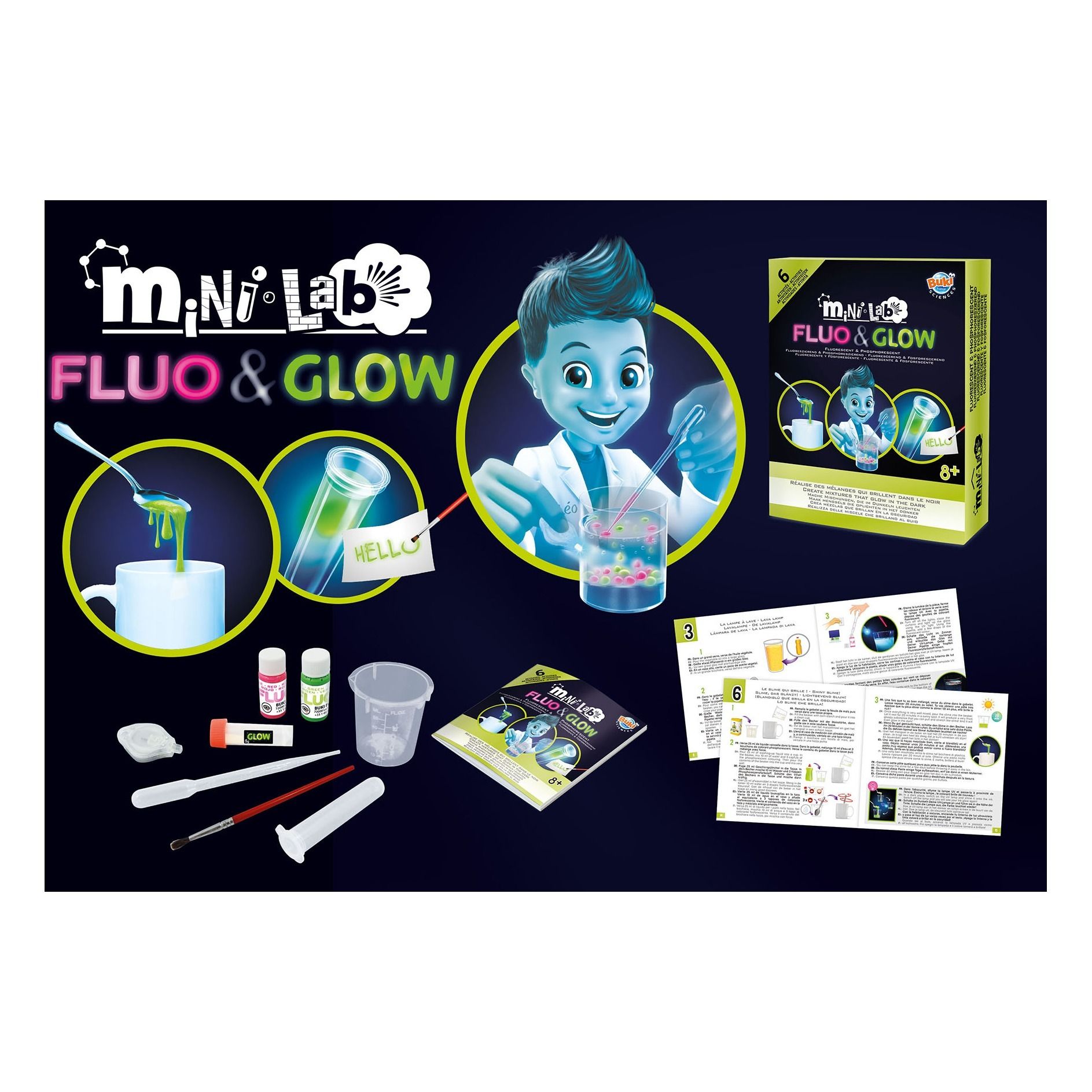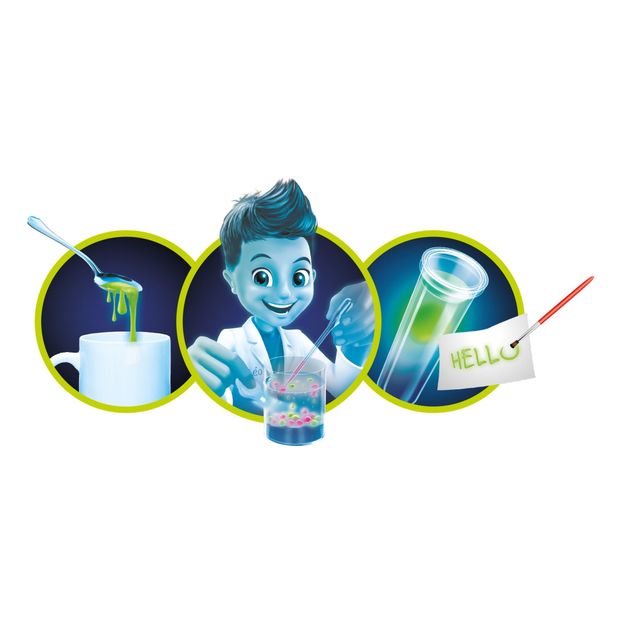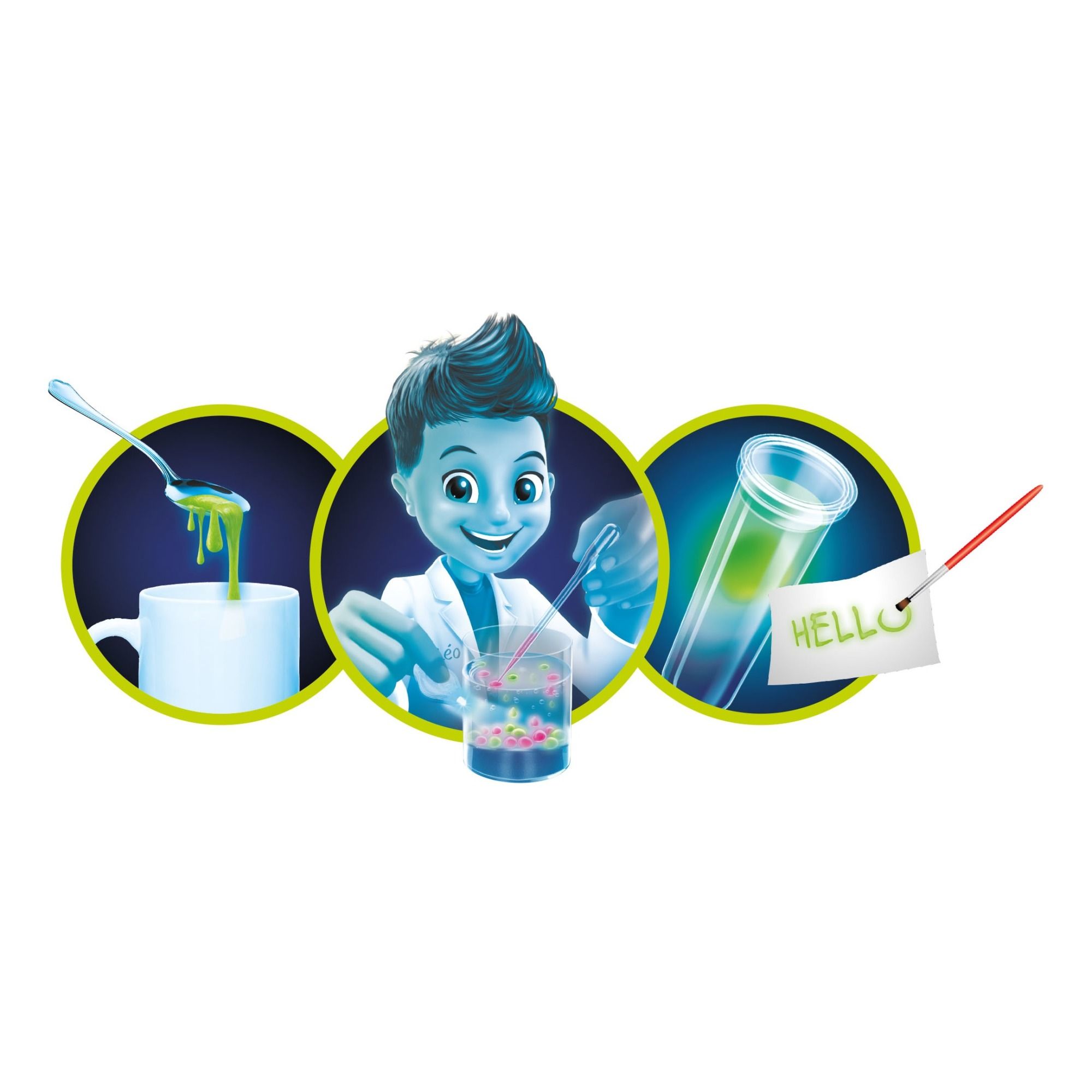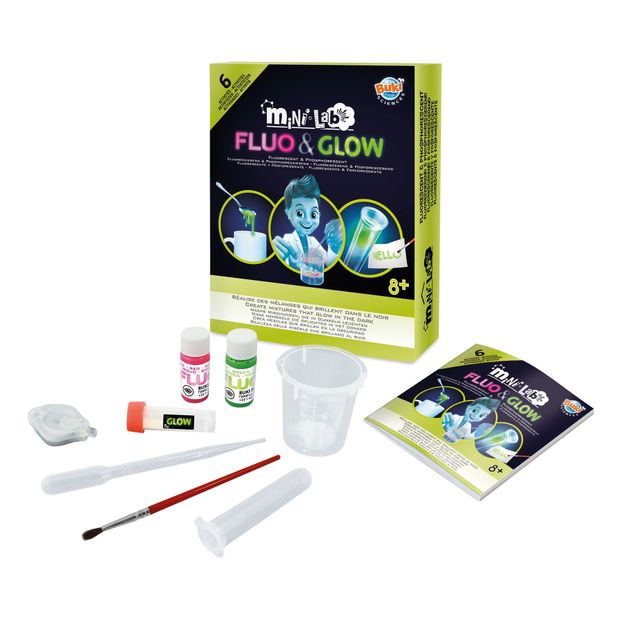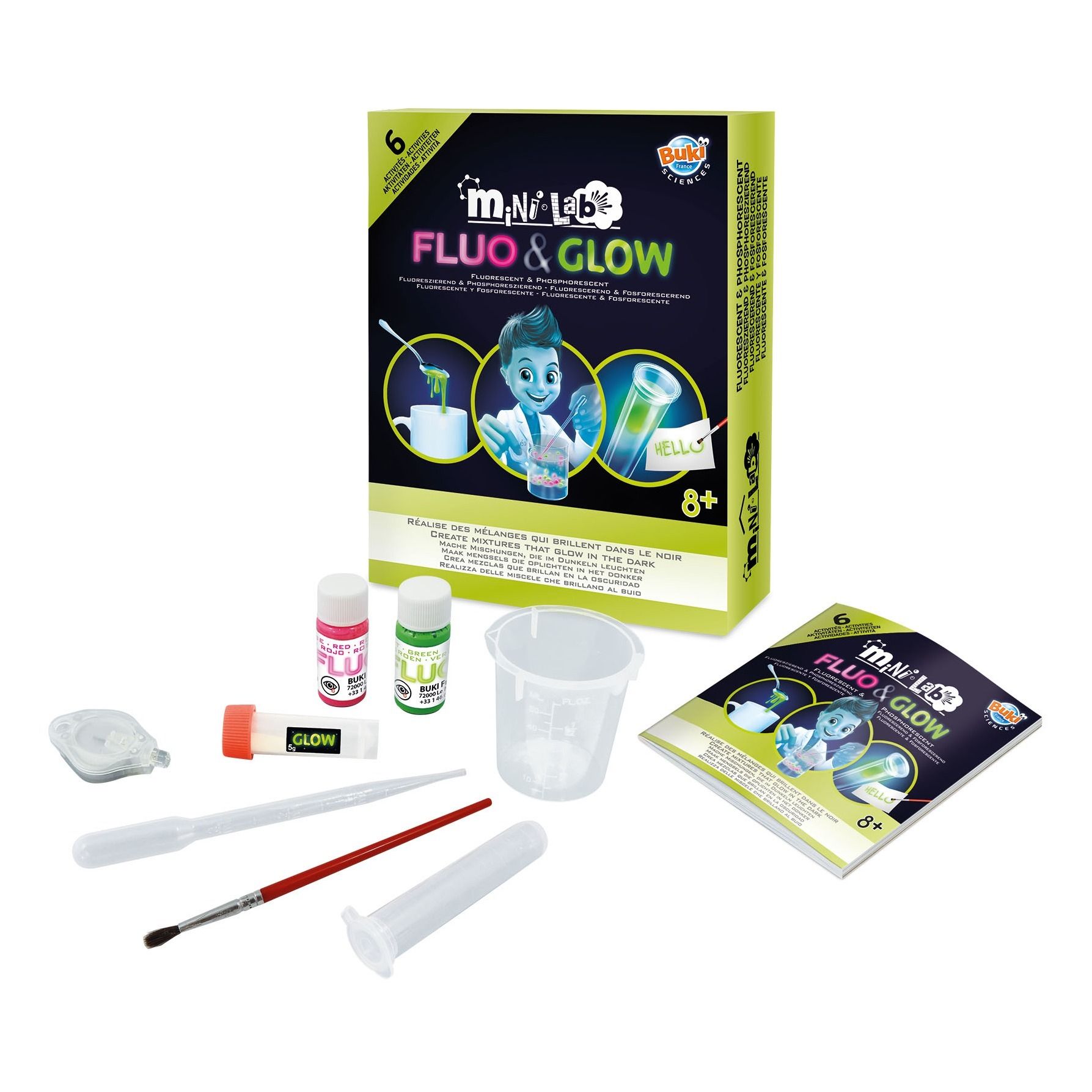 Mini Lab Fluo & Glow Set
With this set, you can conduct experiments that glow in the dark. Make your own lava lamp, invisible ink, phosphorescent slime, etc.
Details : 3 Dye, 2 CR2032 batteries included, 1 instructions
Age : Age 8 and upwards
Box 20 x 5,9 x 25 cm.
Geography, Sciences, Discoveries
Geography, Sciences, Discoveries