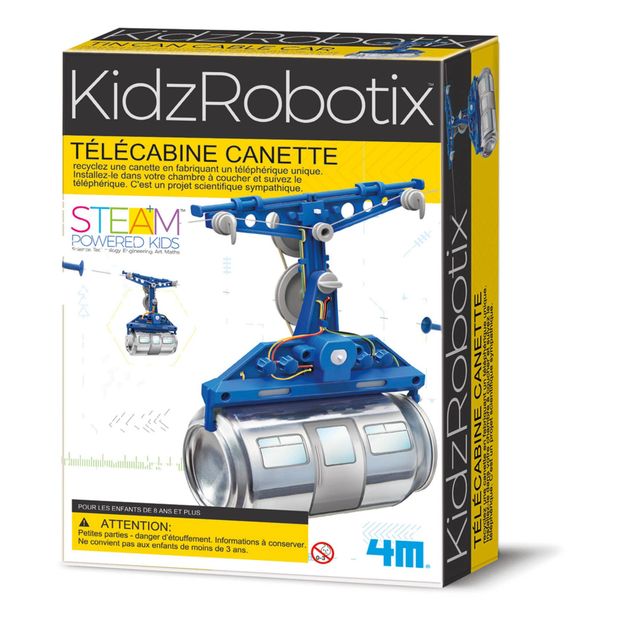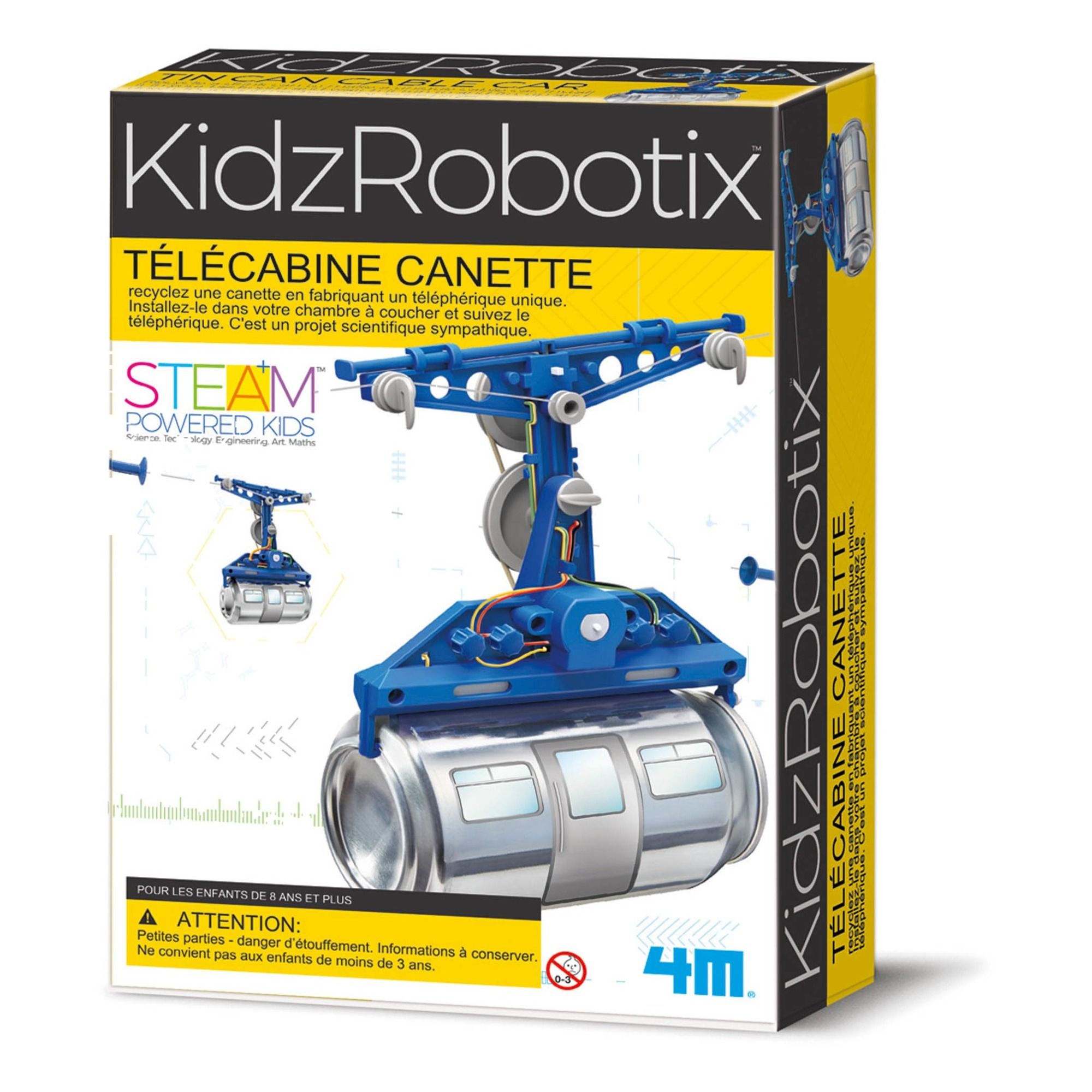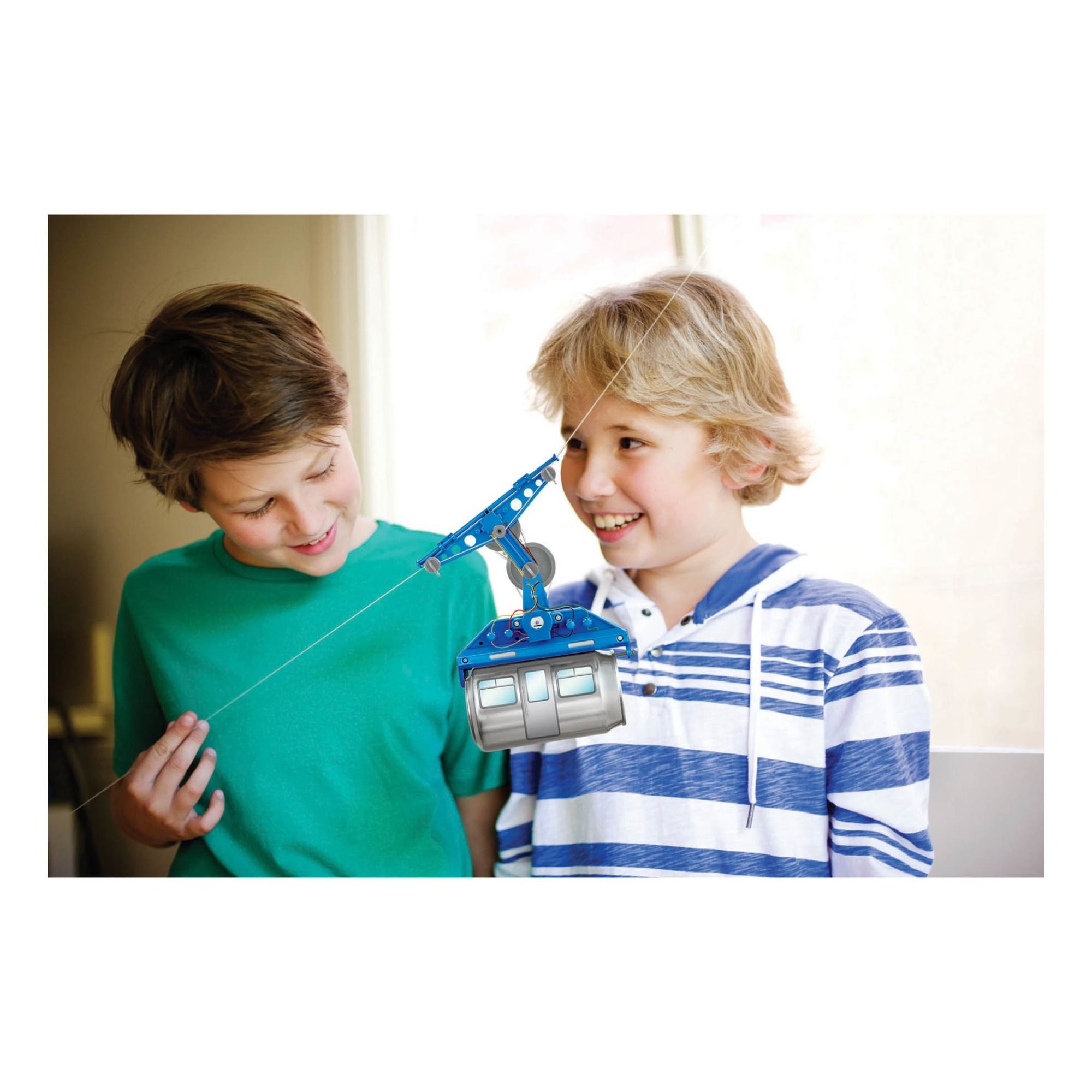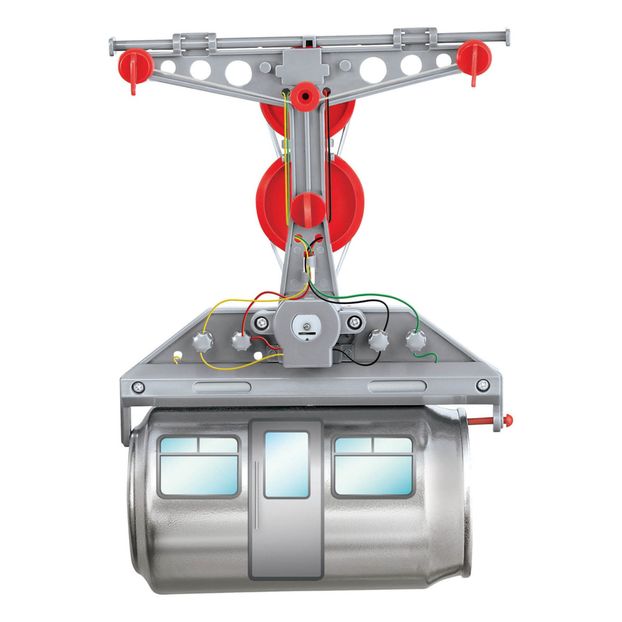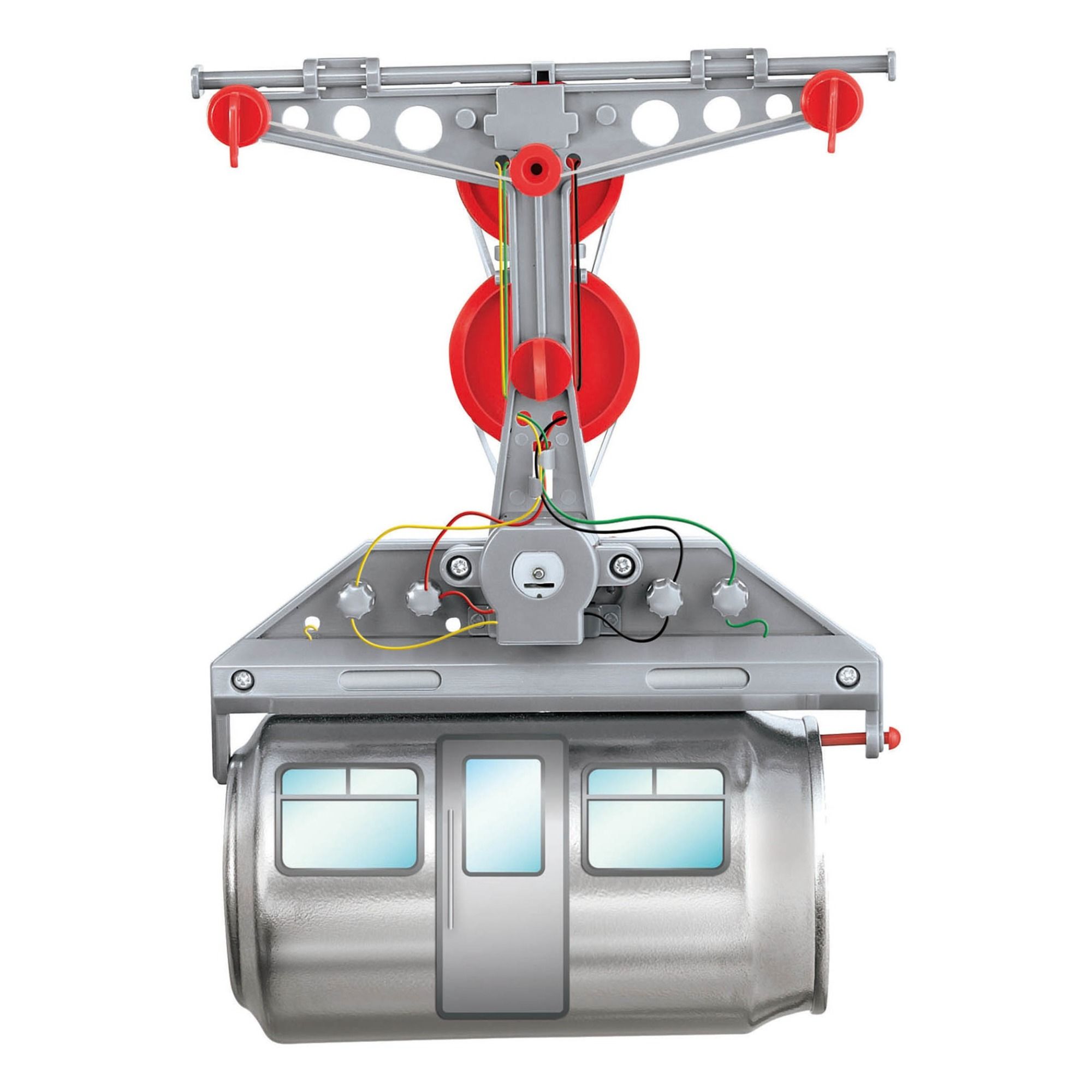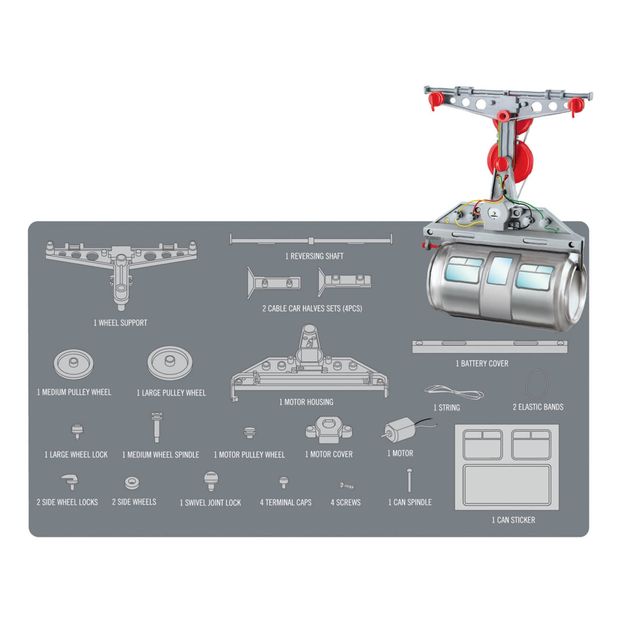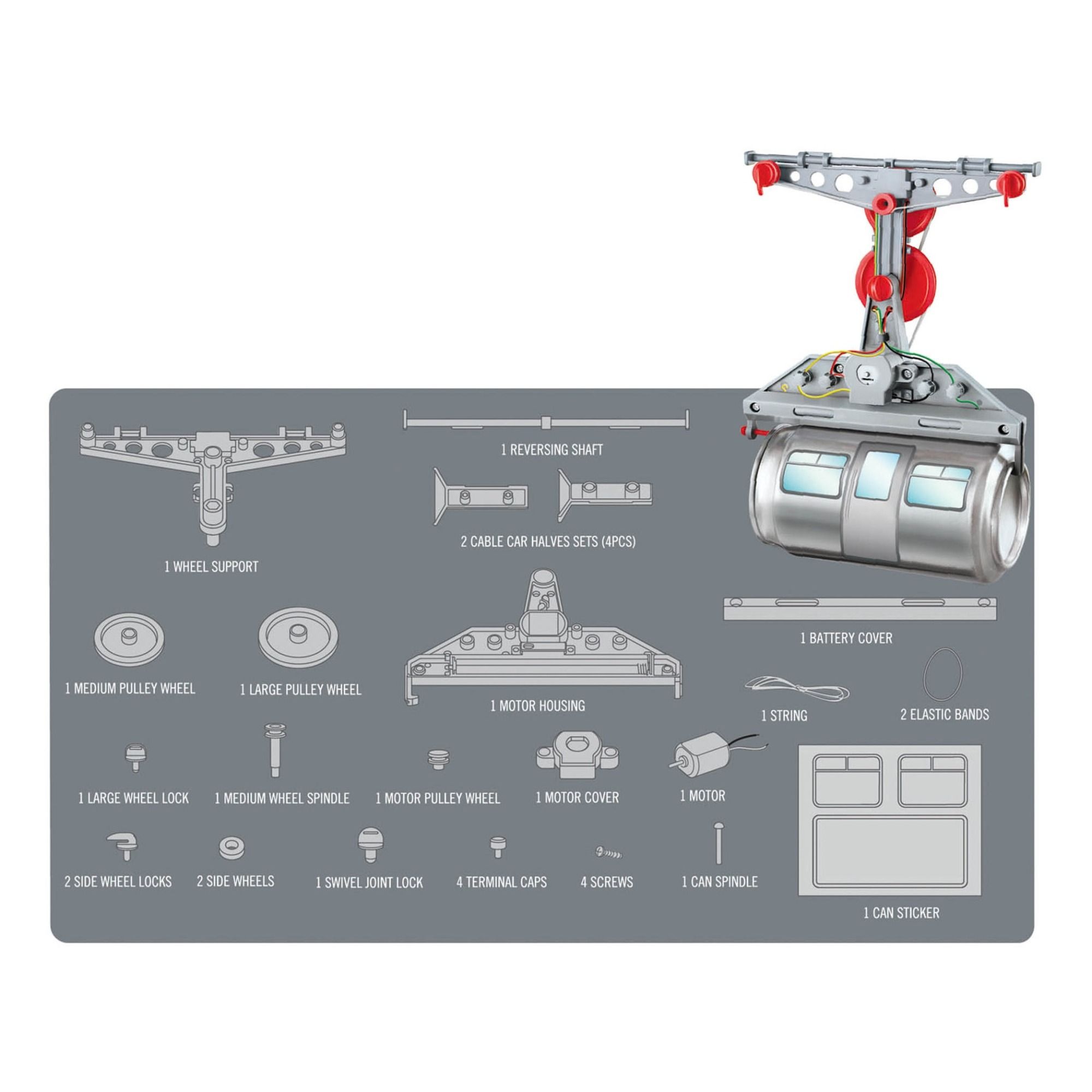 Make Your Own Tin Can Cable Car
Recycle a drink can to make a unique cable car. Install it in your bedroom and watch it run to and fro, up and down. Teach your child about robotics and mechanics while having fun!
Details : 33 piece(s), AA batteries non included, instructions, To make yourself
Age : Age 8 and upwards
Box 24 x 16,5 x 6 cm.
Creative workshops
Creative workshops