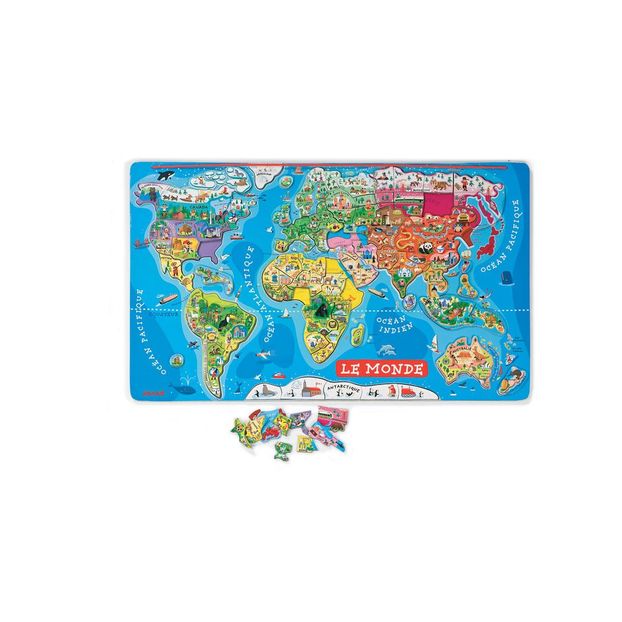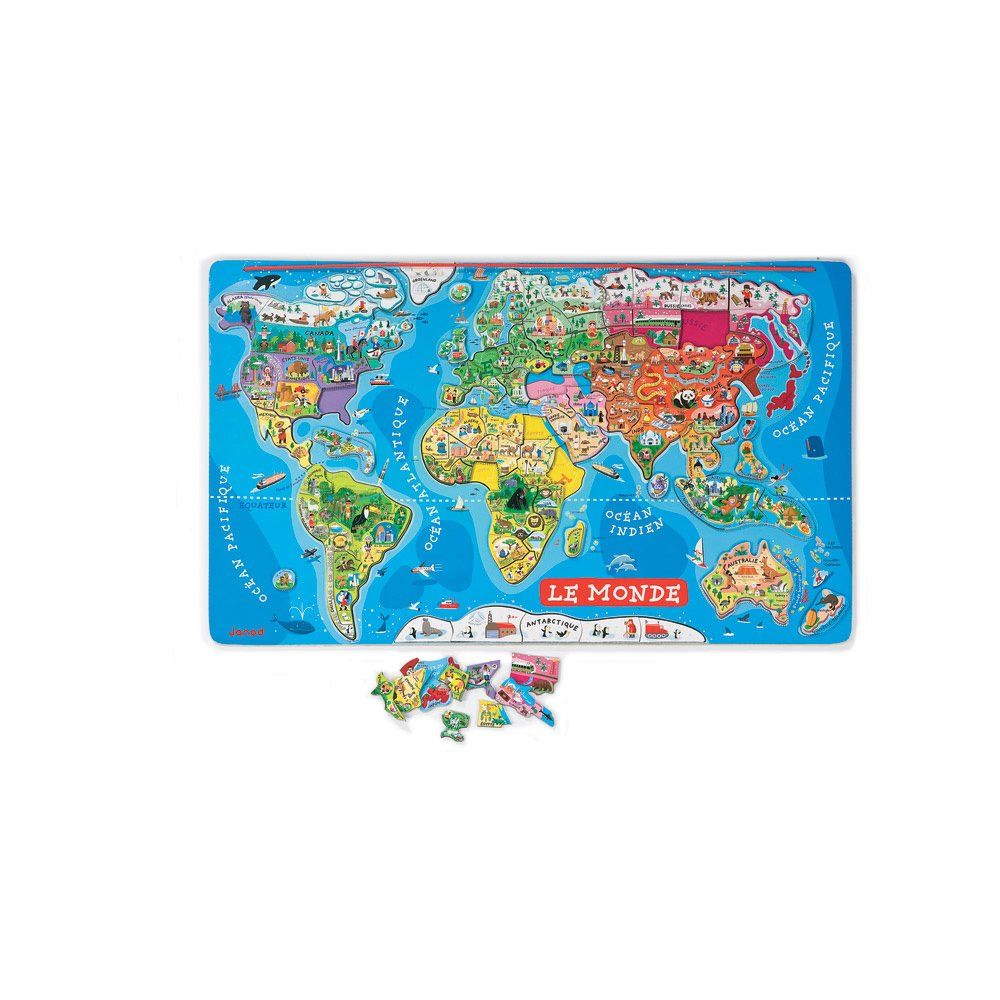 Magnetic puzzle - World
With this magnetic puzzle of the world, geography will become a fun subject! Thanks to the colourful pieces, your child will know where Alaska lies, which monument is found in India and the name of the capital city of Brazil!
Age : From 7 years old
Fabrics : Magnet
77 x 46 cm.