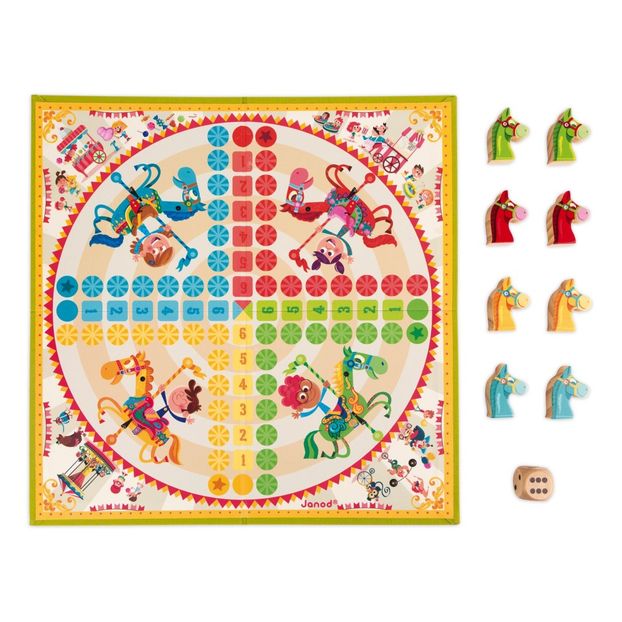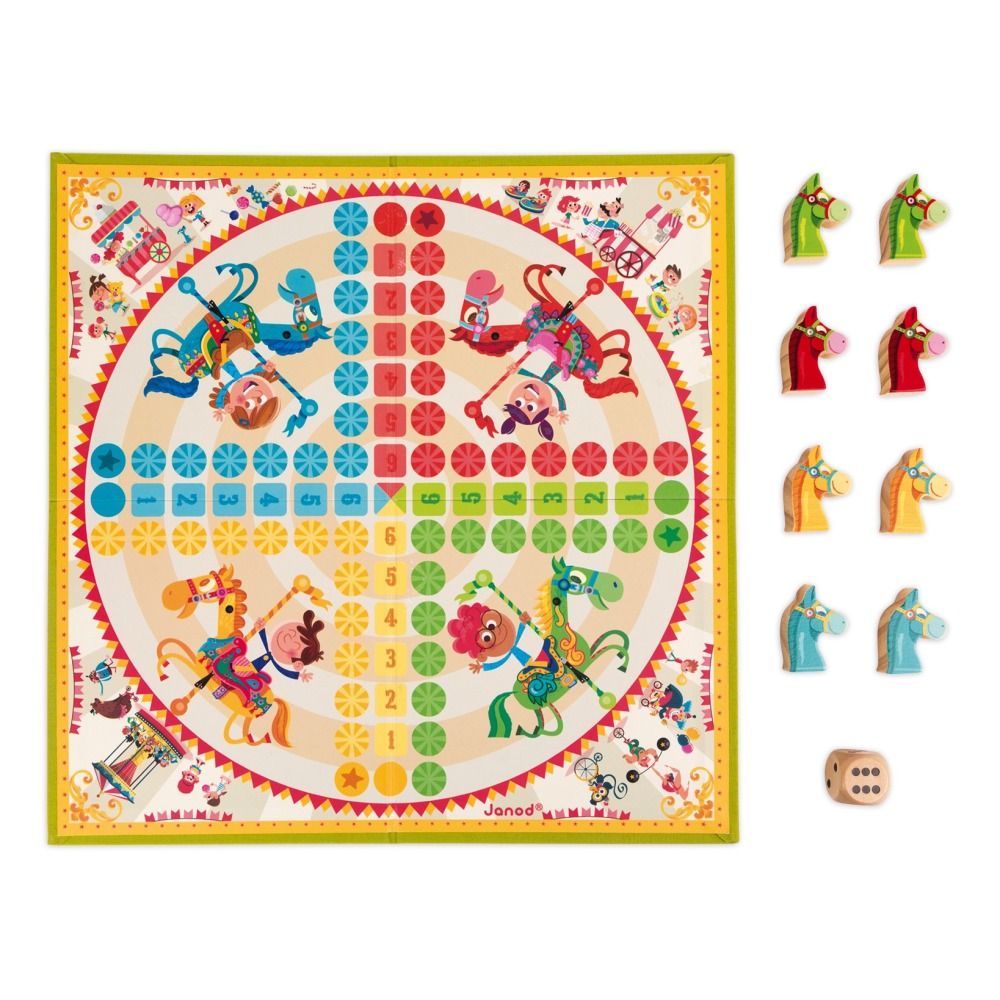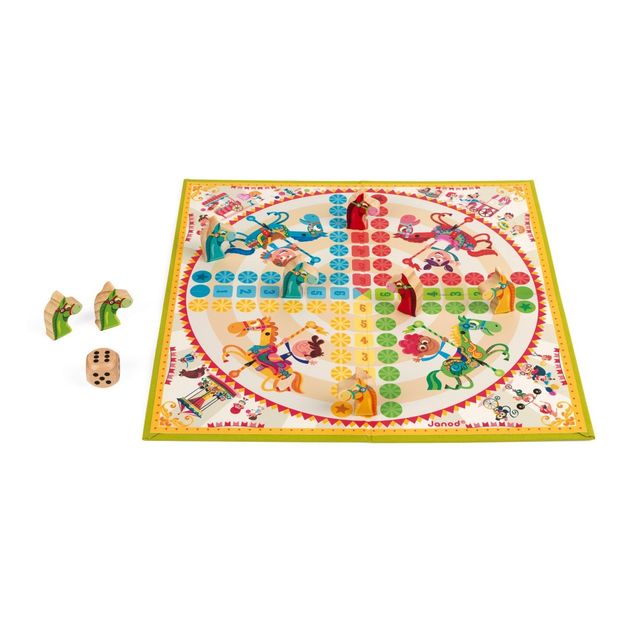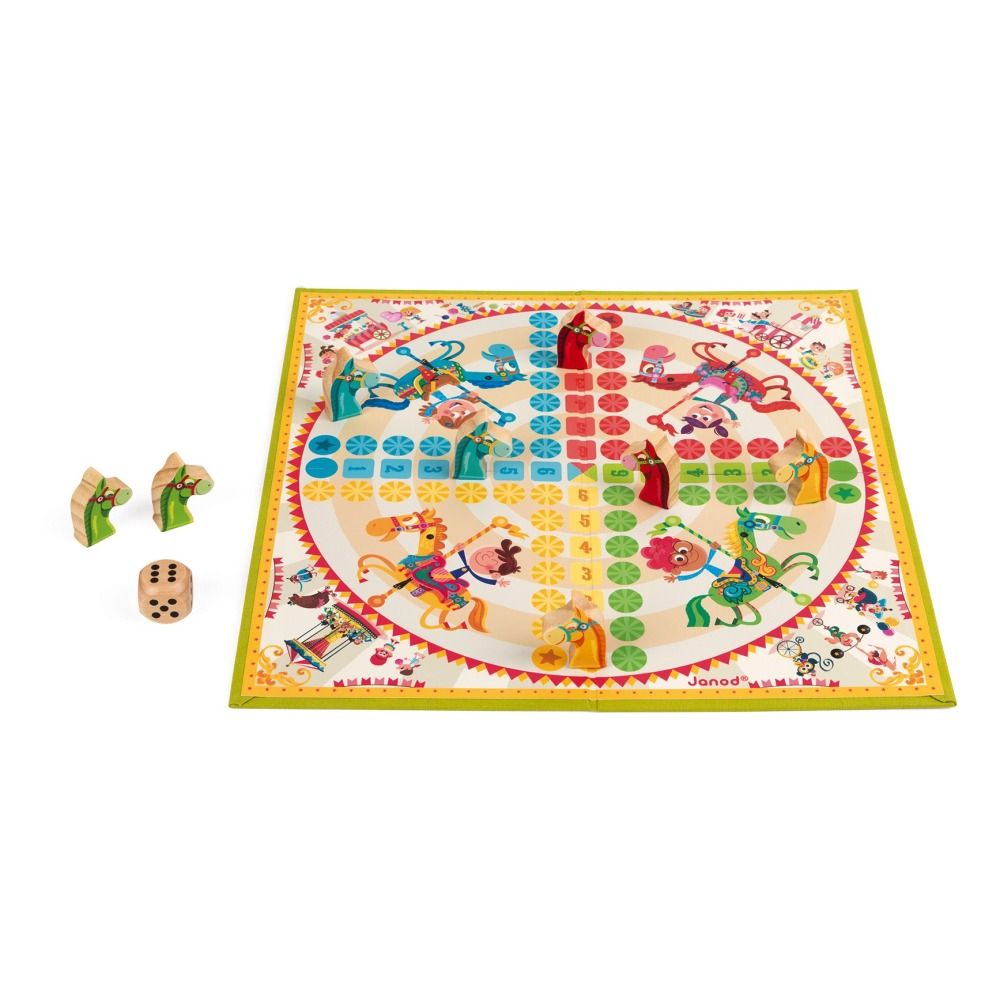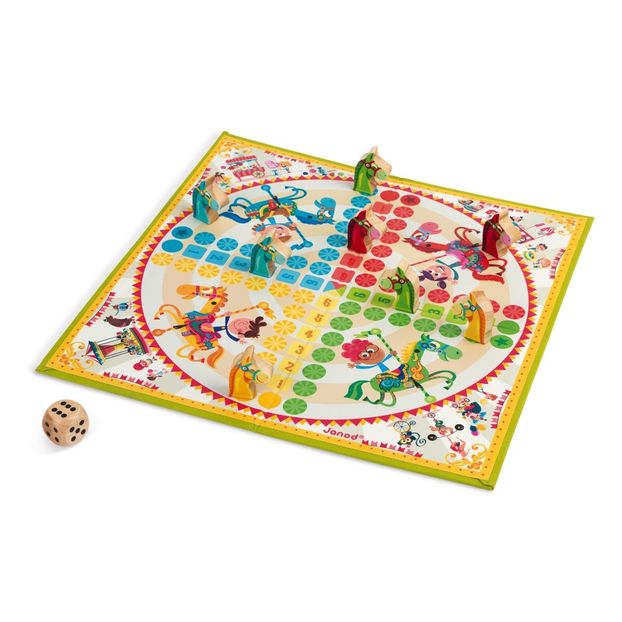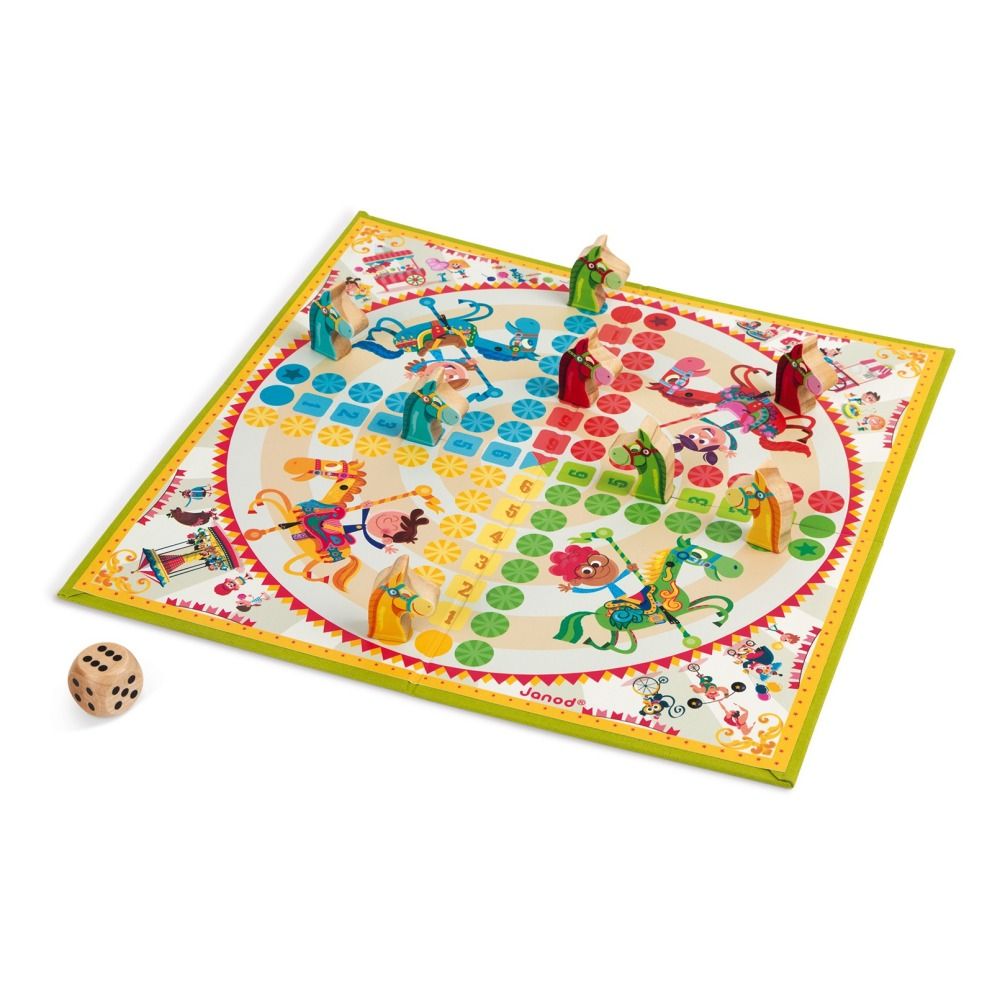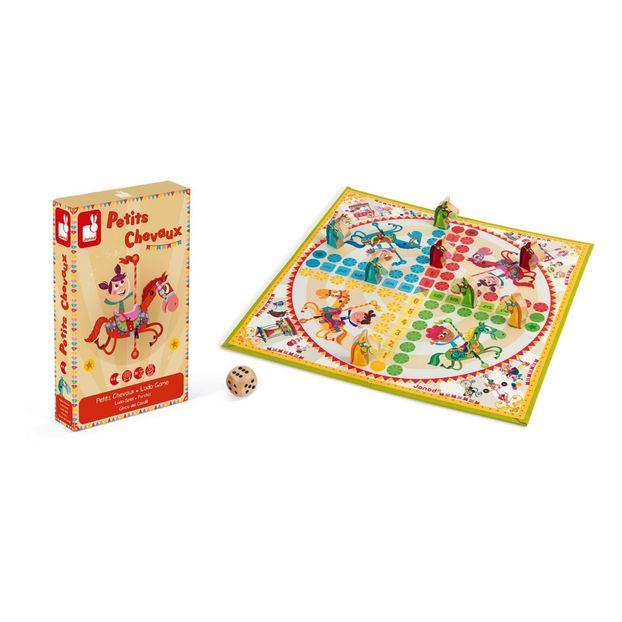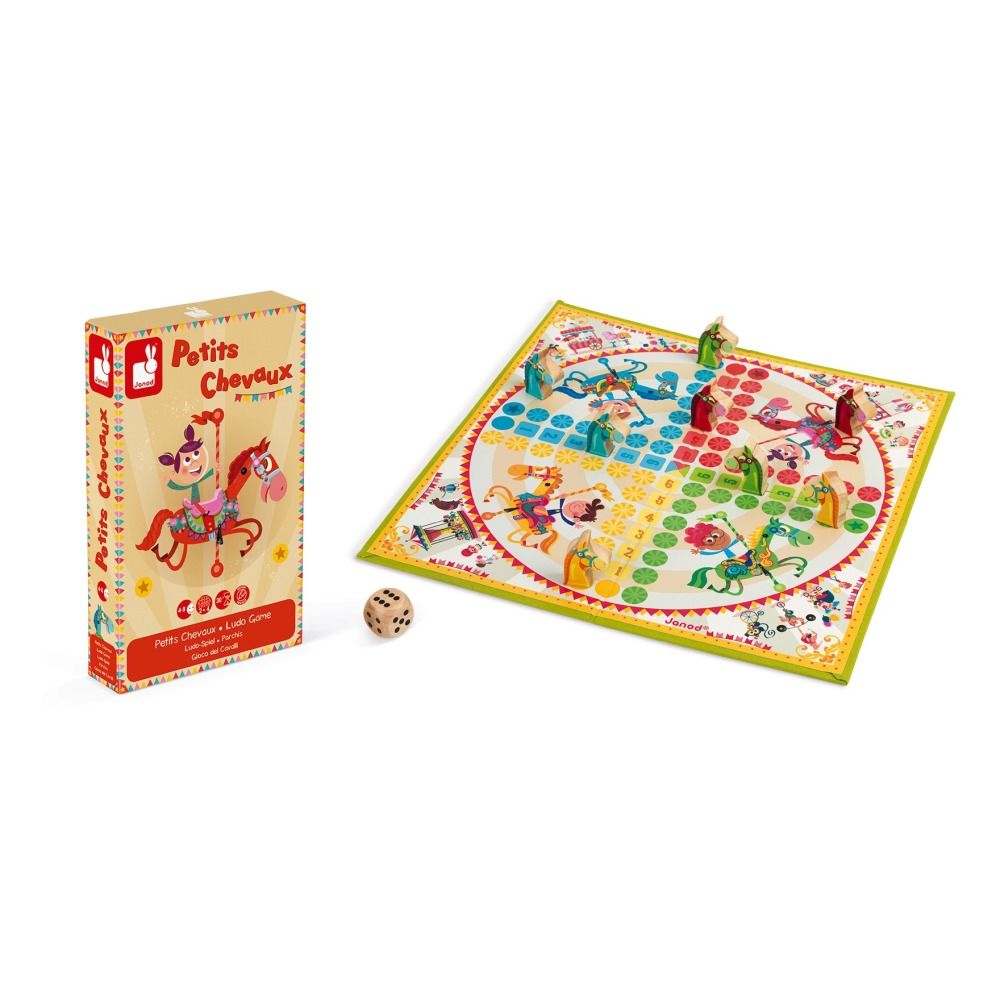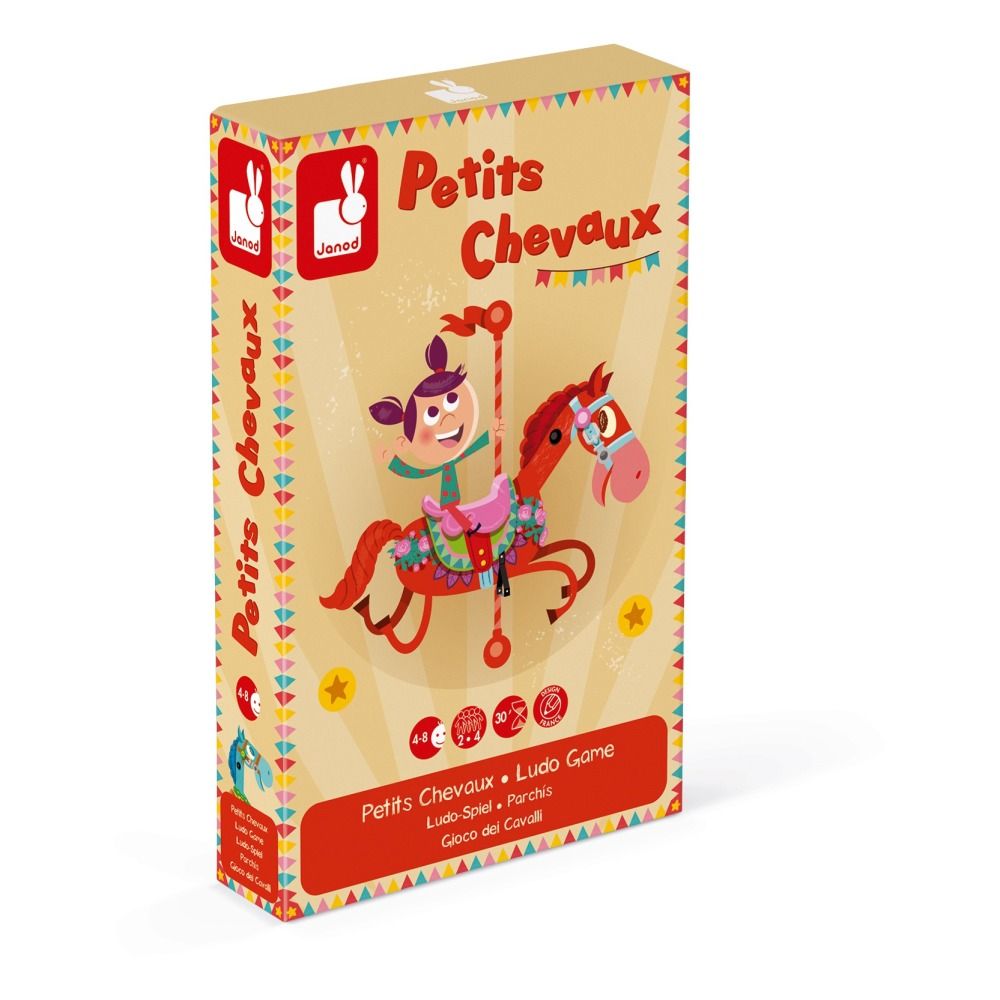 Ludo Horses Game
Le jeu de Petits Chevaux est un classique des jeux de sociétés qui est ici revisité sur la thématique de la fête foraine.
Details : Be the first to bring the horses from their stable to the center of the board., 1 plate, 8 Horses, 1 dice, Stimulates concentration, Learn to count
From 2 to 4 years old, player(s)
Age : From 4 to 8
Fabrics : Cardboard, Wood
Tray: 28 x 28 cm. Packaging: 15,8 x 4,5 x 25 cm.