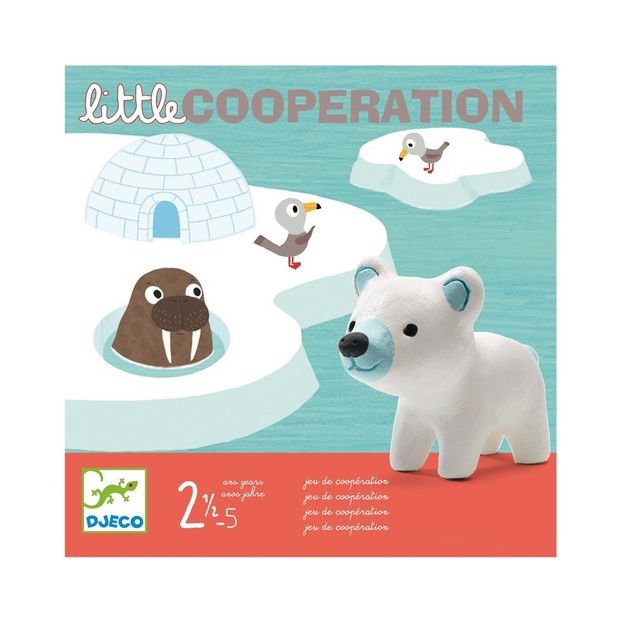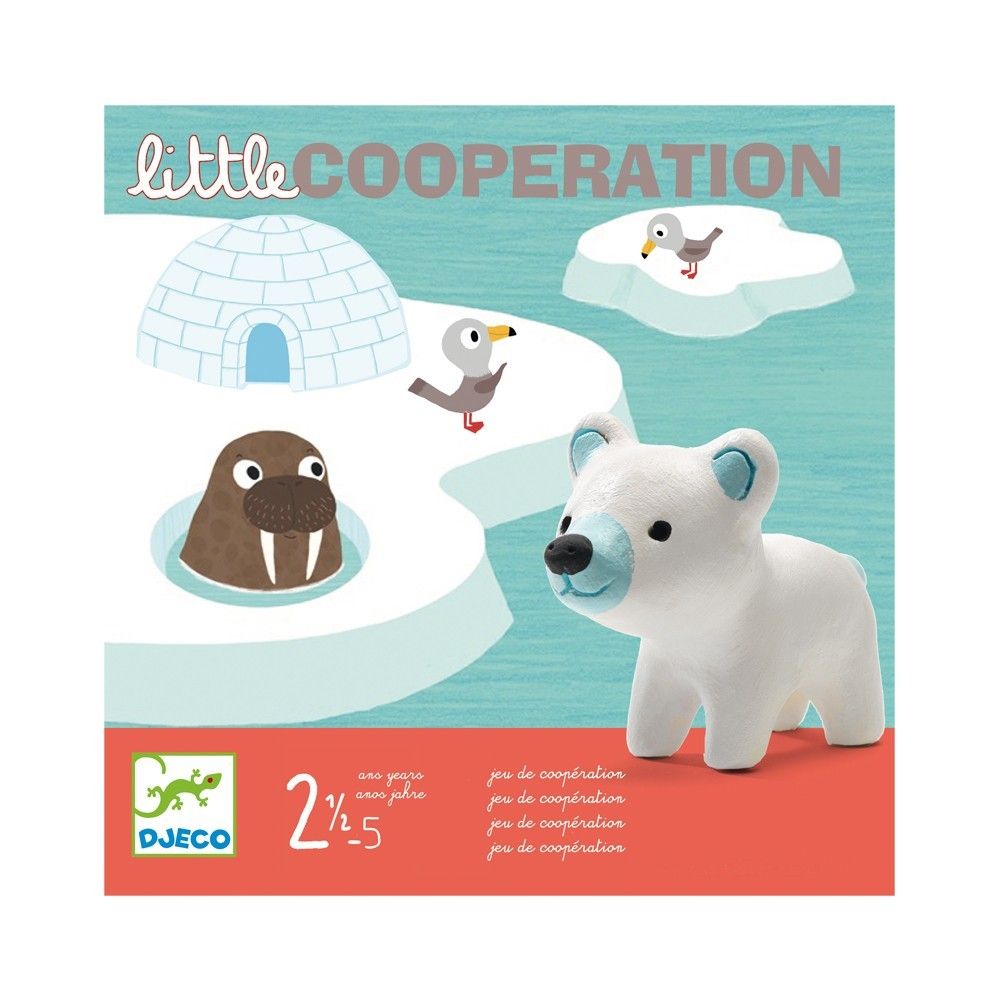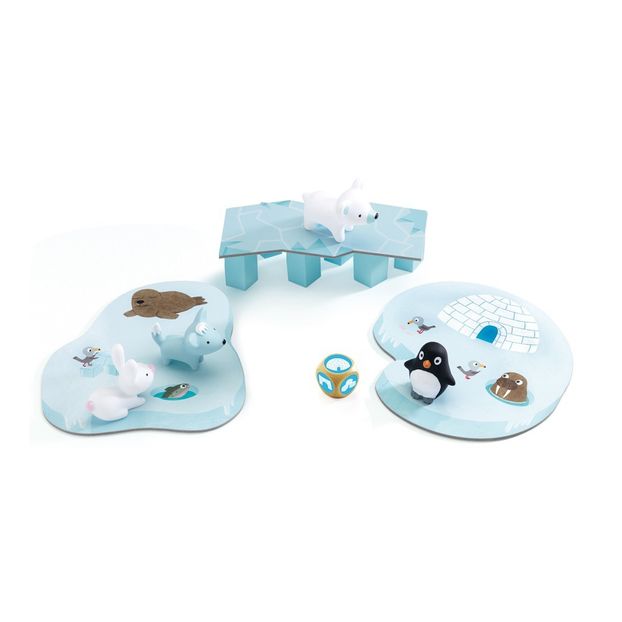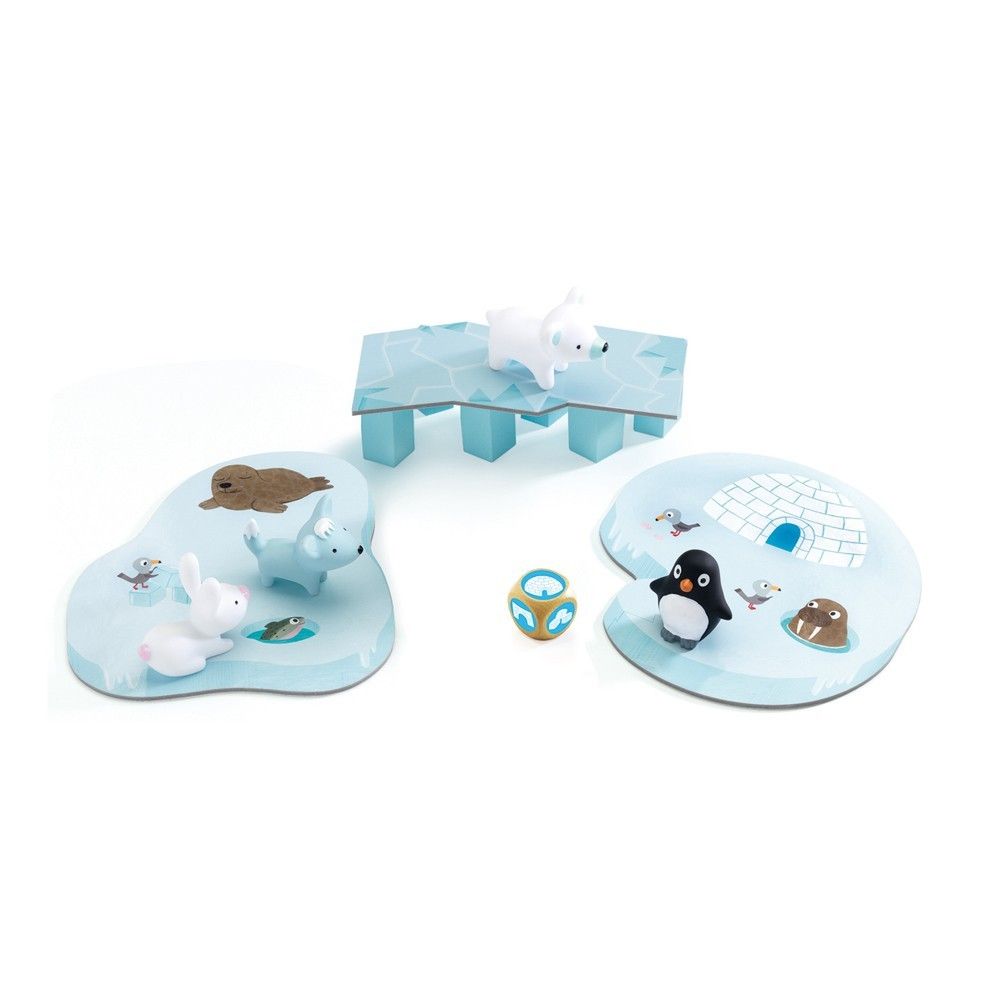 Little cooperation cooperative game
Sur la banquise, 4 petits animaux tentent de regagner leur igloo. Mais il faut faire attention car le pont de glace menace de s'effondrer! Little coopération est un jeu qui permet d'apprendre à jouer et à gagner tous ensemble.
Details : Aim of game: Players win when they bring all the animals to the igloo ice field before the bridge collapses, 10 minutes
2 to, 4 player(s)
Age : 2-5 years old
Box 21,5 x 21,5 x 5 cm.