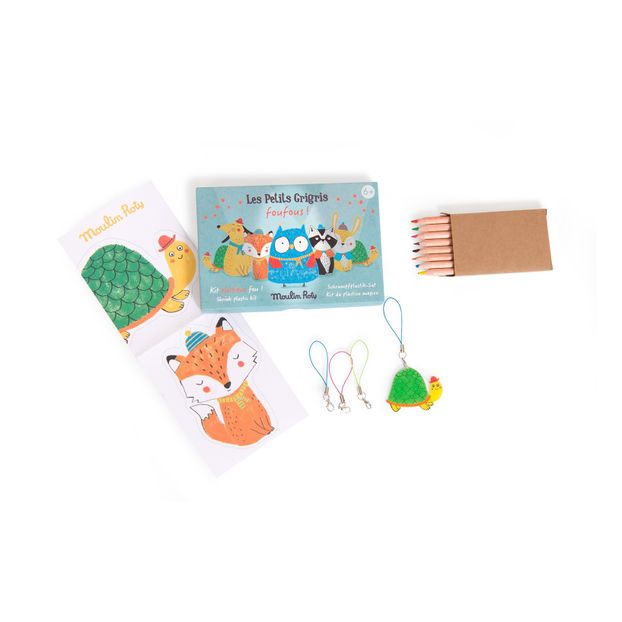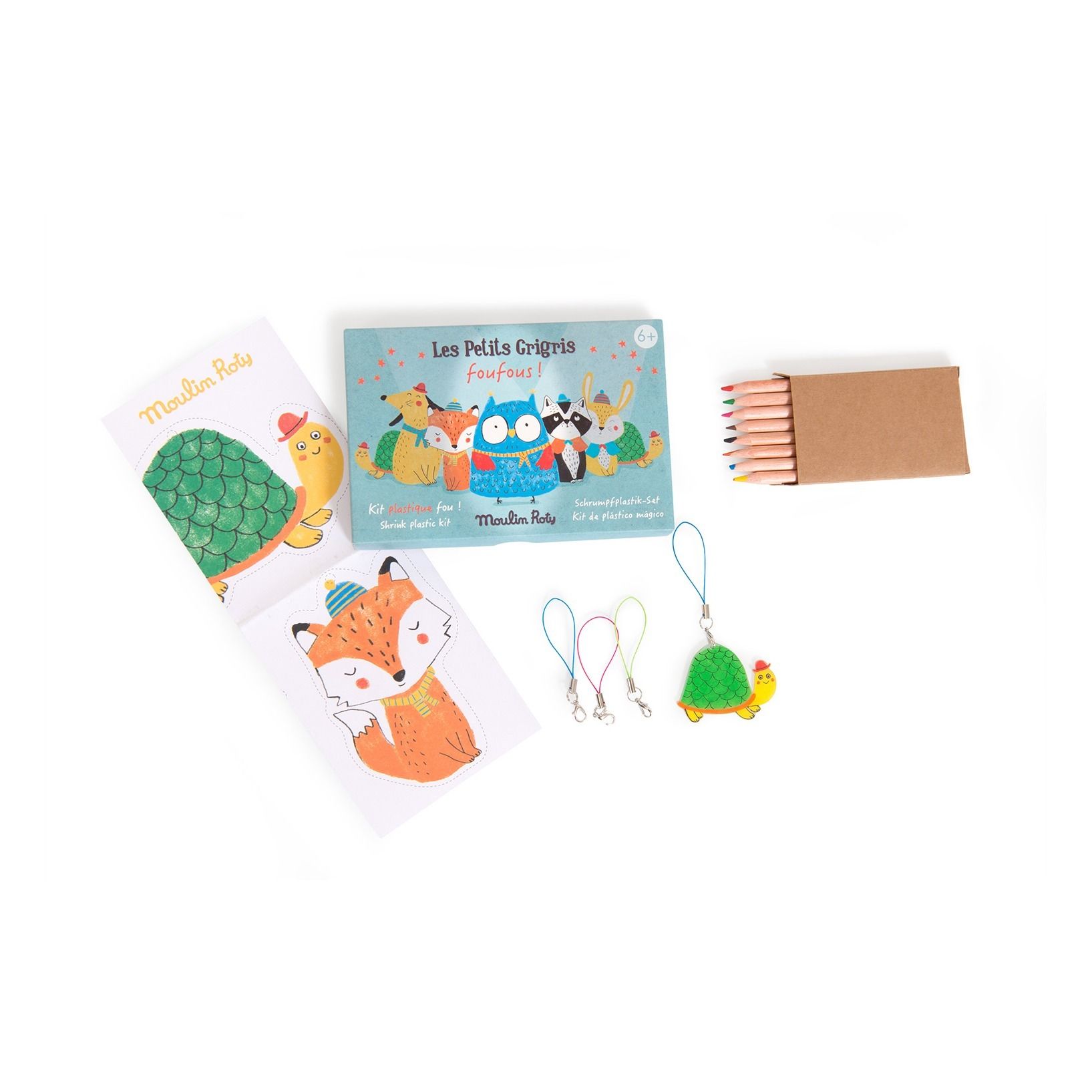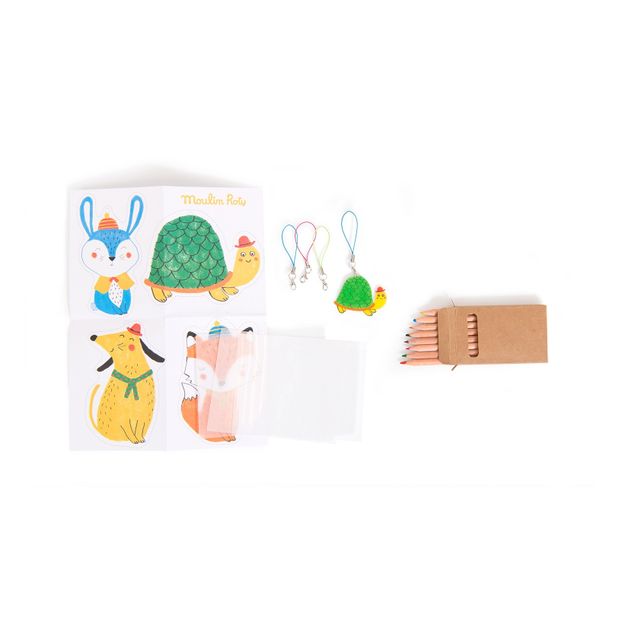 Les Petits Grigris Foufous Shrink Plastic Kit
Using the tracing paper, trace your drawing onto a plastic sheet (coloured pencils included), then cut it out and heat it in the oven. Wait a few moments and let the magic happen: it shrinks and turns into a beautiful charm!
Details : Helps develop sense of creativity
Age : From 3 years old
Composition : Polystyrene, Wood, Nylon, iron
2 x 16,5 x 11 cm.
It is recommended that you stay nearby your child during use.
Drawing, Colouring, Painting
Drawing, Colouring, Painting