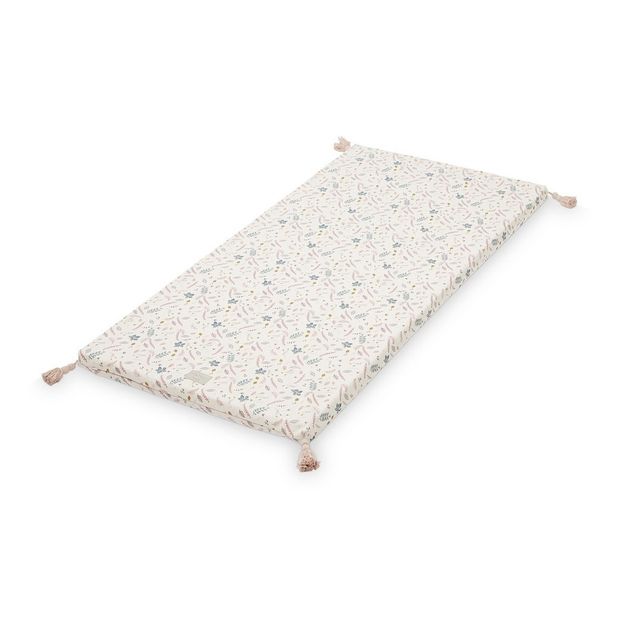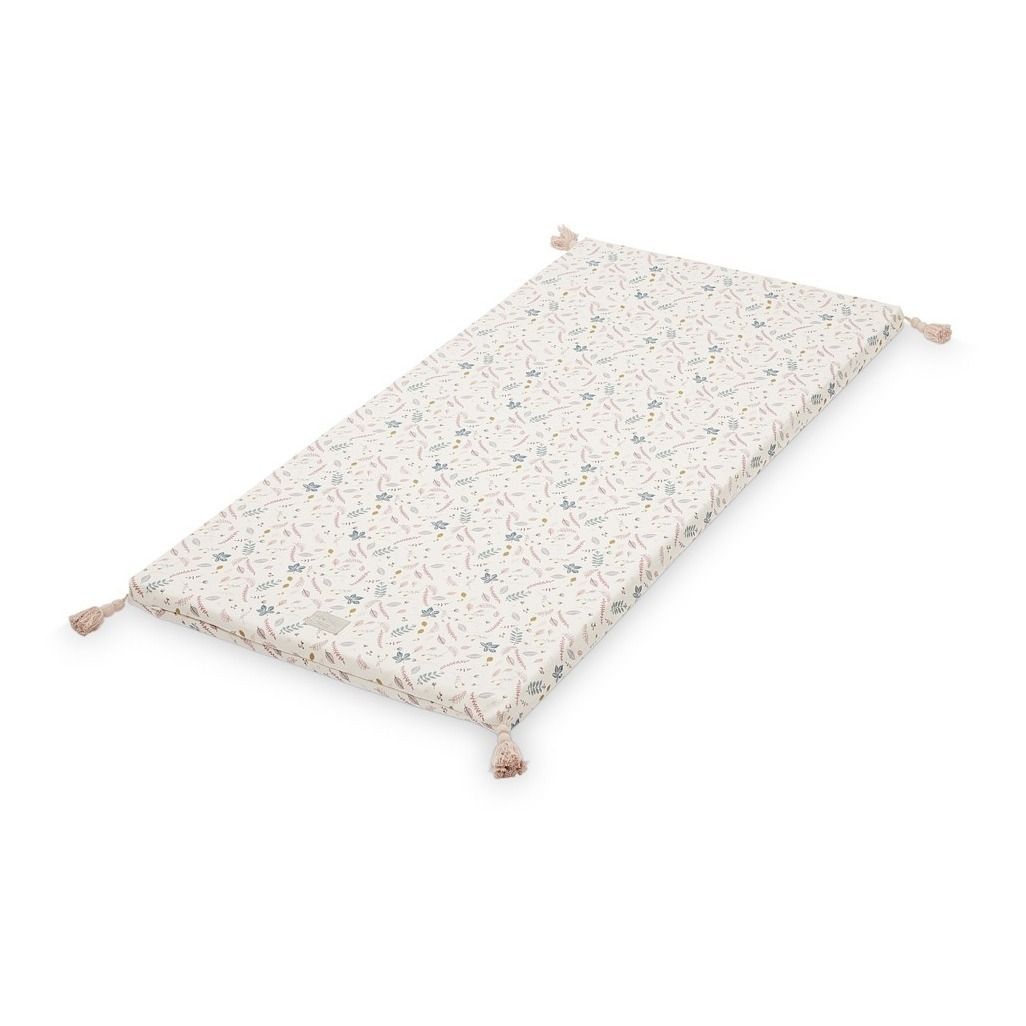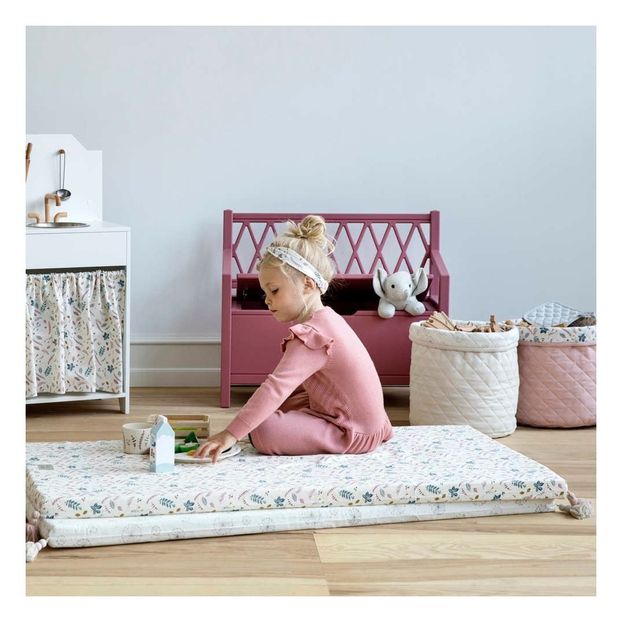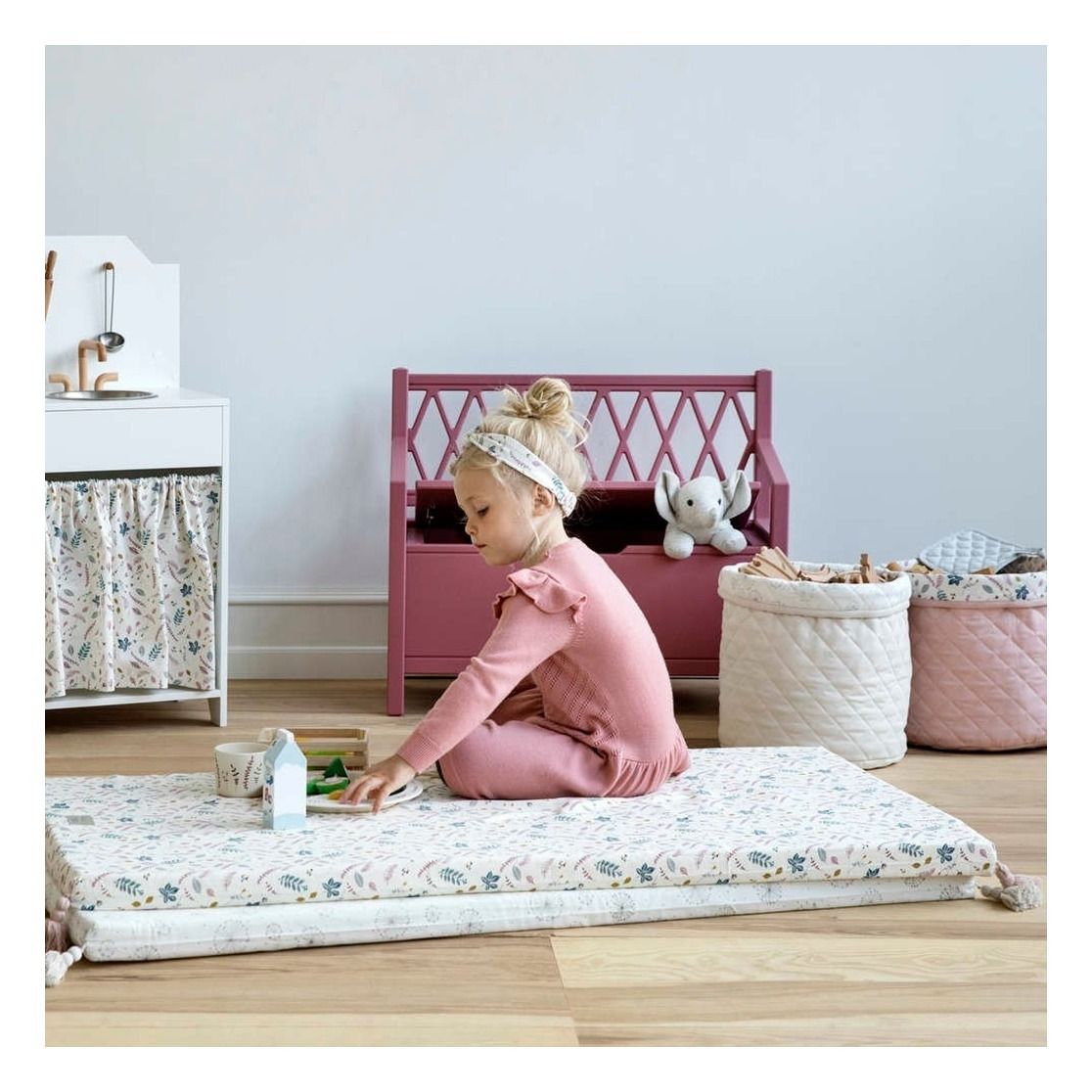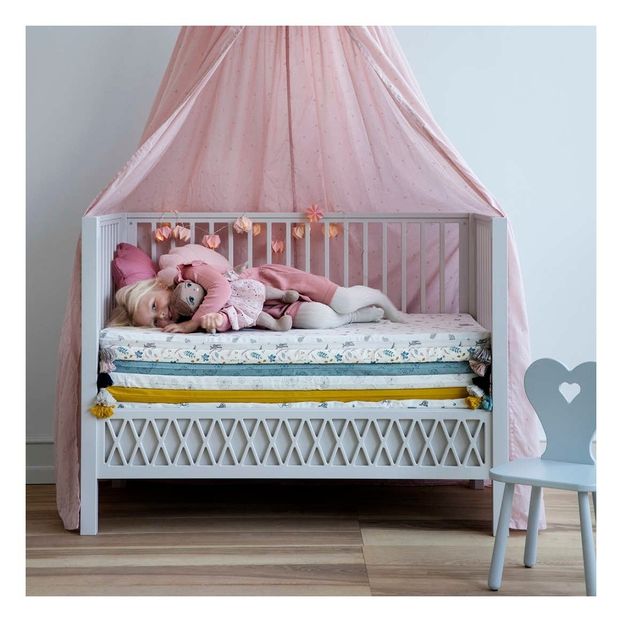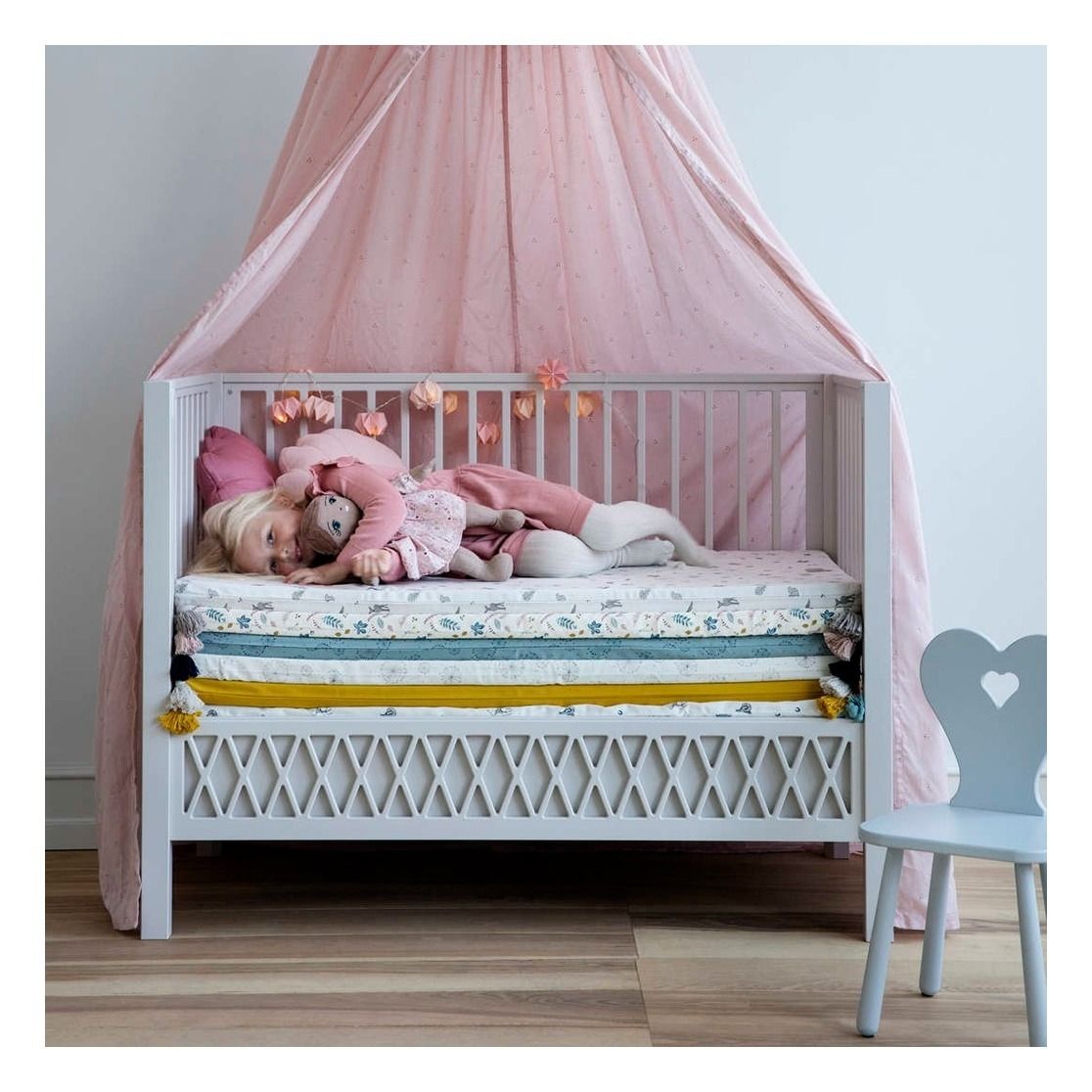 Leaves Organic Cotton Floor Mat Pink

A pretty and practical play mattress with fine tassels. With this fun and comfortable play mattress, kids can easily play around on the floor for many joyful hours. It is perfect for playing or reading aloud favourite stories. The cover can easily be zipped off and washed.
Composition : 100% Organic cotton grown without pesticides
Removable cover, Pompoms on four corners
Details : Polyurethane foam padding, Zip fastening, 1 mattress
60 x 120 cm. Thickness 4 cm.