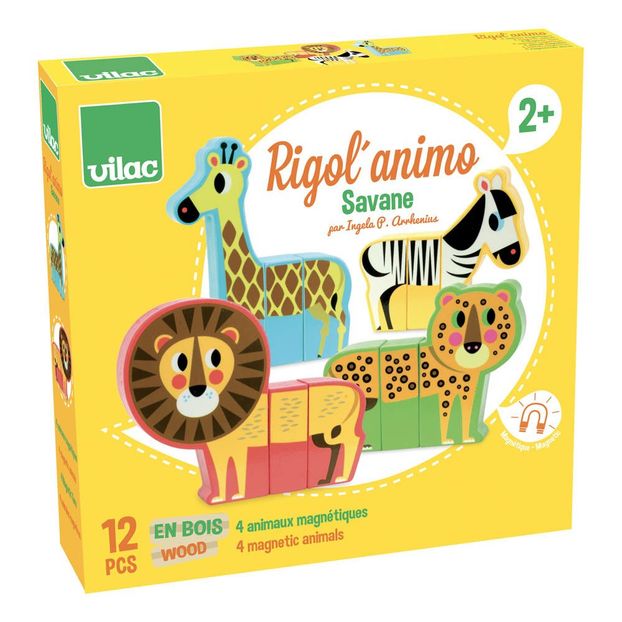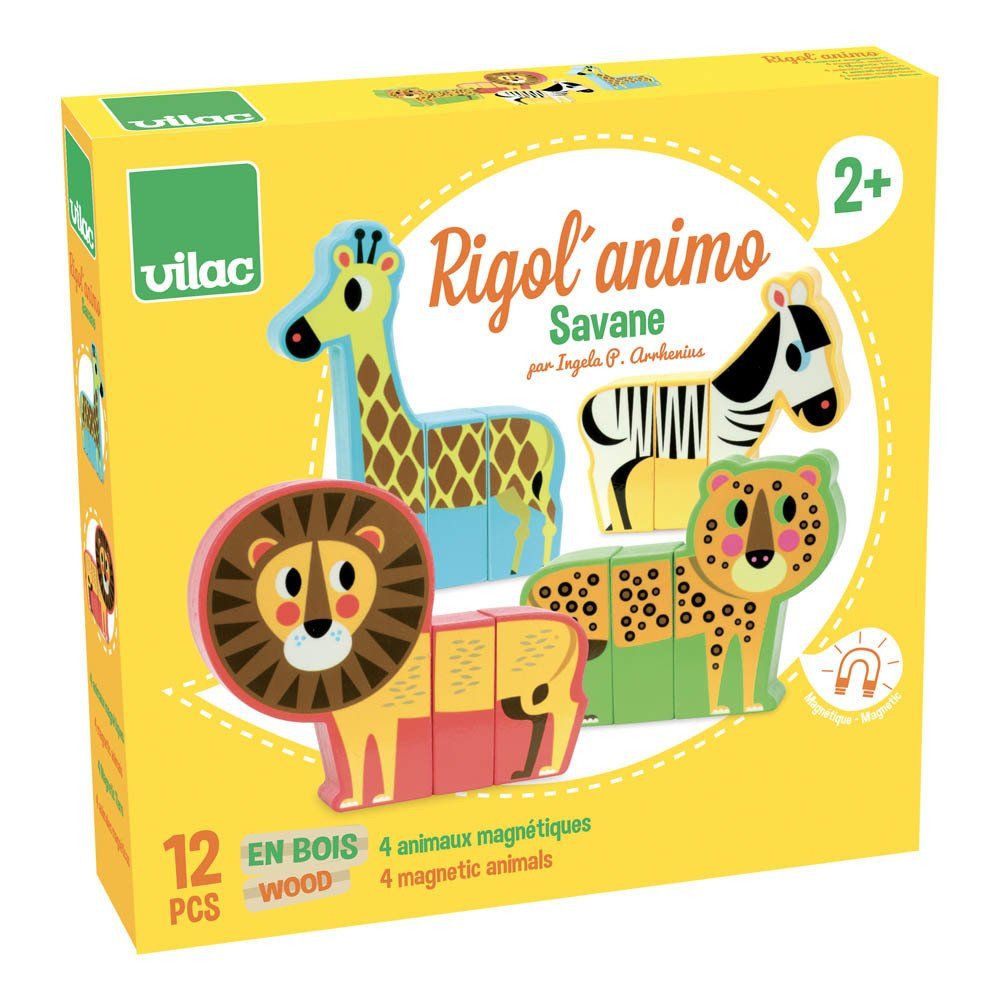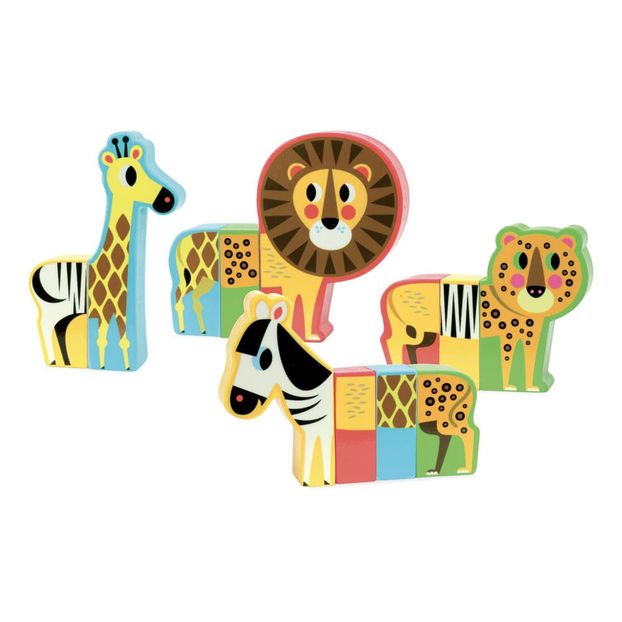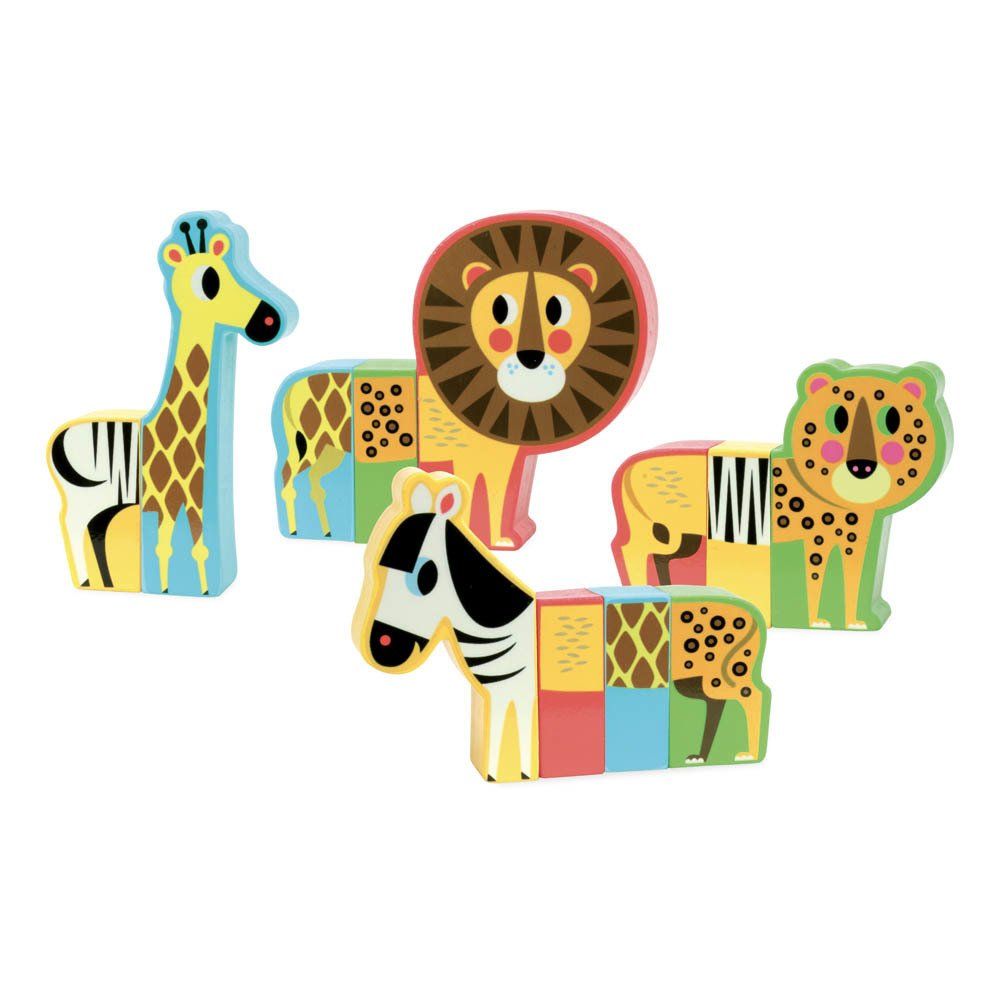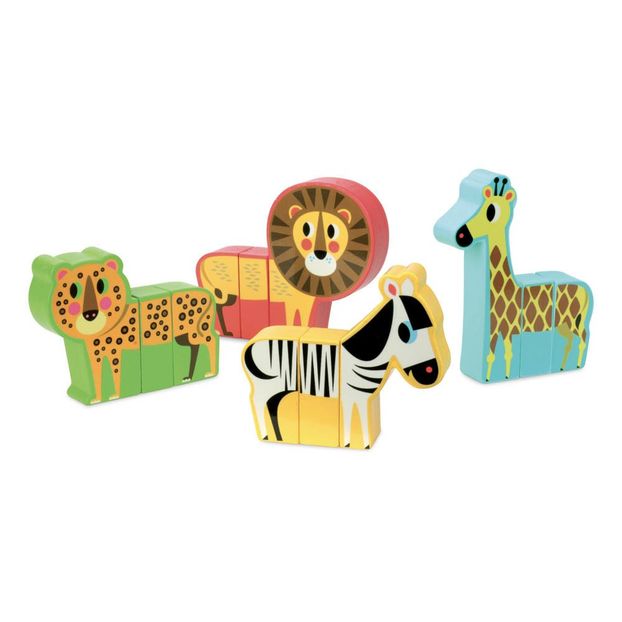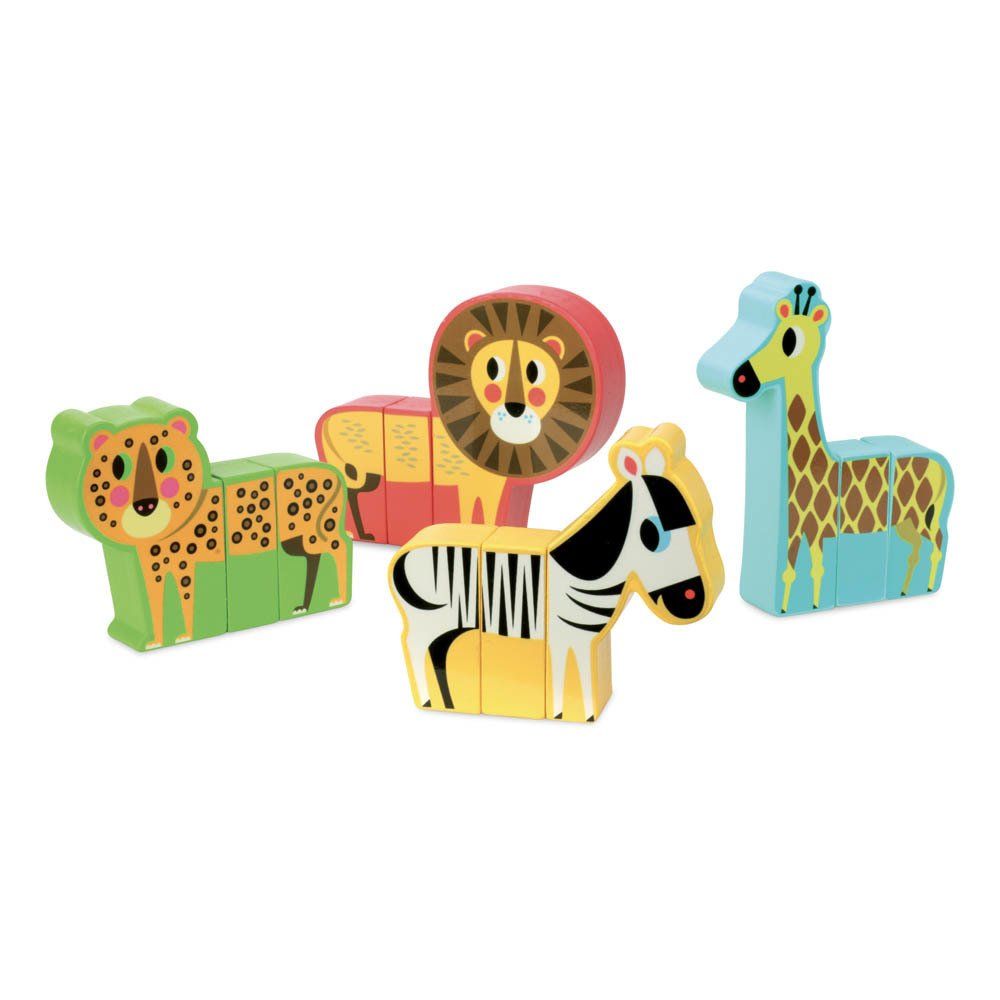 Ingela P.Arrhenius Rigol'animo Magnetic Wooden Cubes
Four pretty wooden magnetic animals from the savannah to put together or mix up to create funny animals. Illustrations by artist Ingela P. Arrhenius.

Artist : Ingela P. Arrhenius
Details : 12 piece(s), 4 animals
Age : Age 2 and upwards
Fabrics : Wood
28 x 27 x 5 cm.
Shapes, building blocks and stackables
Shapes, building blocks and stackables