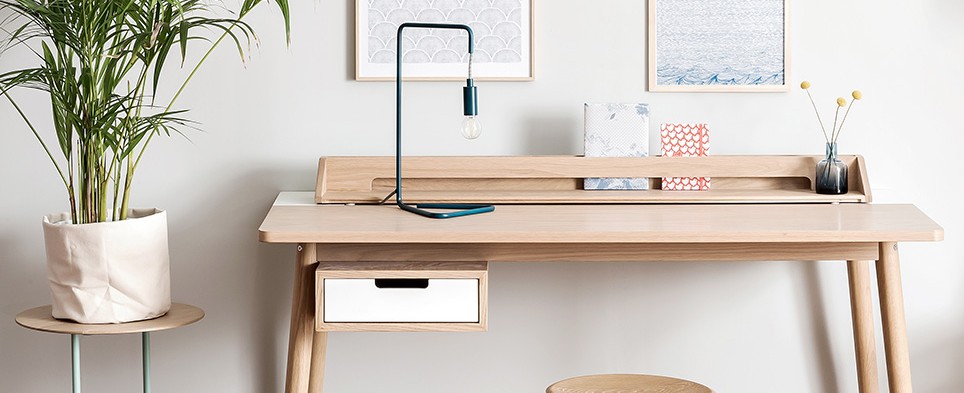 Hartô
HARTÔ creates furniture that has travelled from the imagination of young designers into the boldest of interiors. In their workshops, they scribble, cross-out, and sketch to give life to the Hyppolite, Gustav, or Gaston desks. Each is the fruit of a search for the equilibrium between elegance and cleverness. Hartô offers pretty desks, stools and colourful and hitherto unseen storage accessories in painted metal and wood, perfect for children's and teen's bedrooms. Hartô manufactures their furniture in Europe with the know-how of their partner workshops. Smallable is convinced that Hartô desks will charm the whole family! 

The history of the Hartô brand
Bring to light young talented designers
Hartô is a young French editor of contemporary furniture founded in 2010 by Alexandre Mulliez, a Parisian entrepreneur who teamed up with a trio of talented young designers: Julien Phedyaeff, Pierre-François Dubois and Pauline Gilain. Their first collection, consisting of furniture and home décor accessories was launched in 2011 and was a complete success. Today Hartô is an expanding French brand whose main goal is to bring to light talented designers, they edit and commercialize their creations and help them make a name for themselves.

Made in Europe
Thanks to high quality products, made in Europe from refined materials such as oak wood, Hartô managed to differentiate itself from its competitors in proposing unique and long-lasting furniture. A successful recipe the company also owes to its beautiful and modern product design. It's hard to resist the beautiful creations from Hartô, all the more so that each piece of furniture as a unique French name, from Serge the rug to Nina, the elegant table lamp, we find it impossible to choose.

Discover the latest arrivals from the brand Hartô on Smallable.