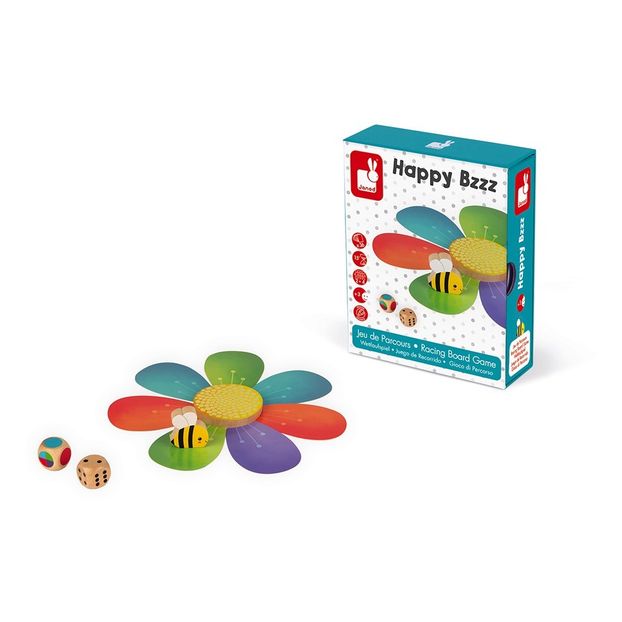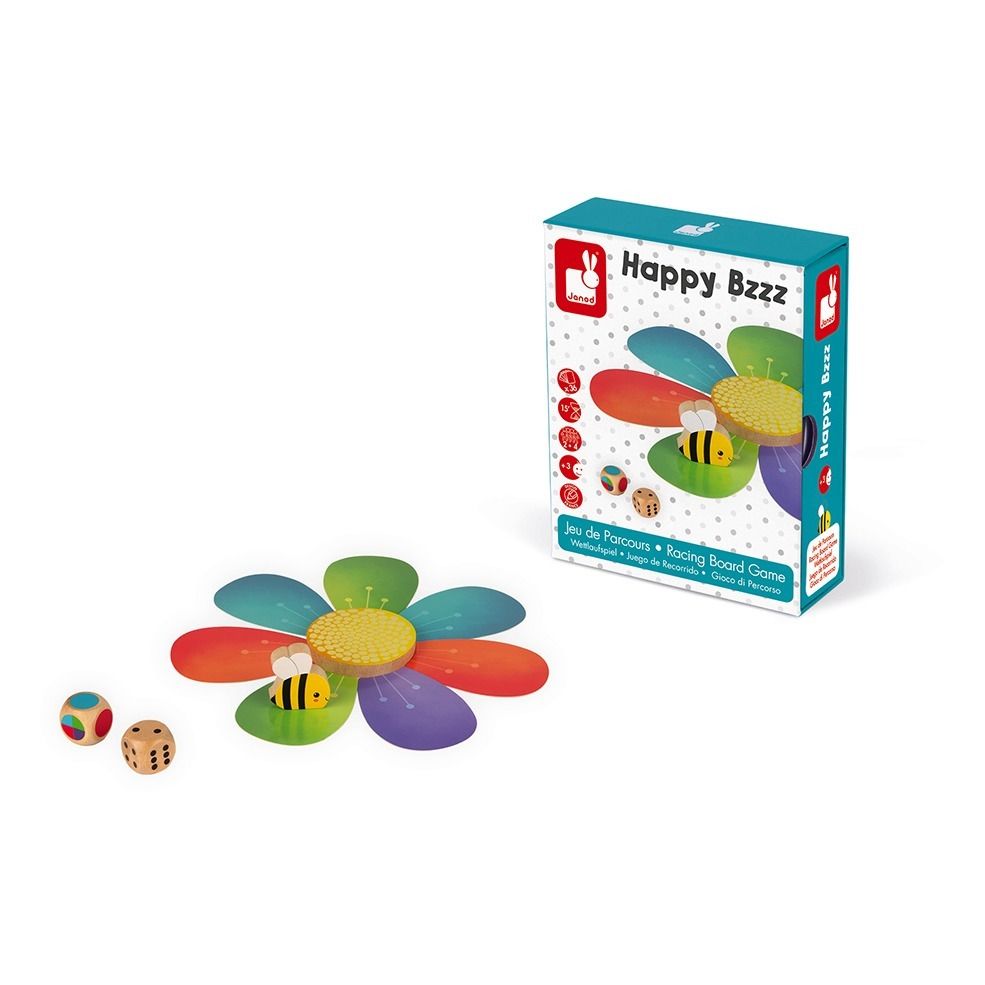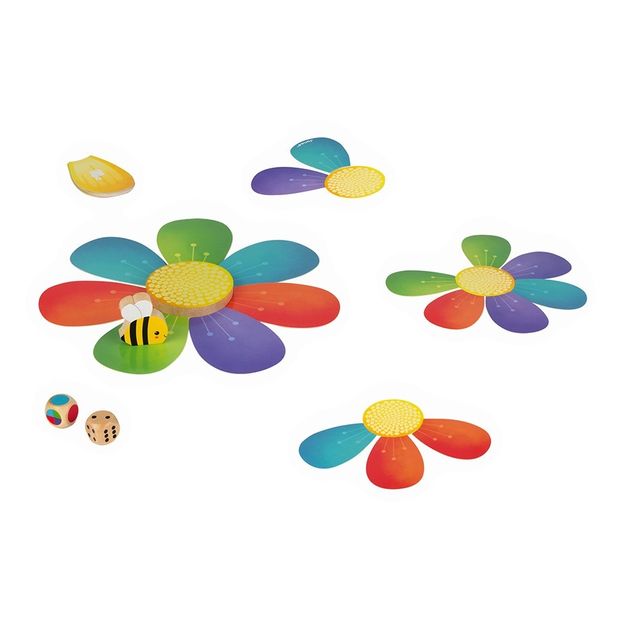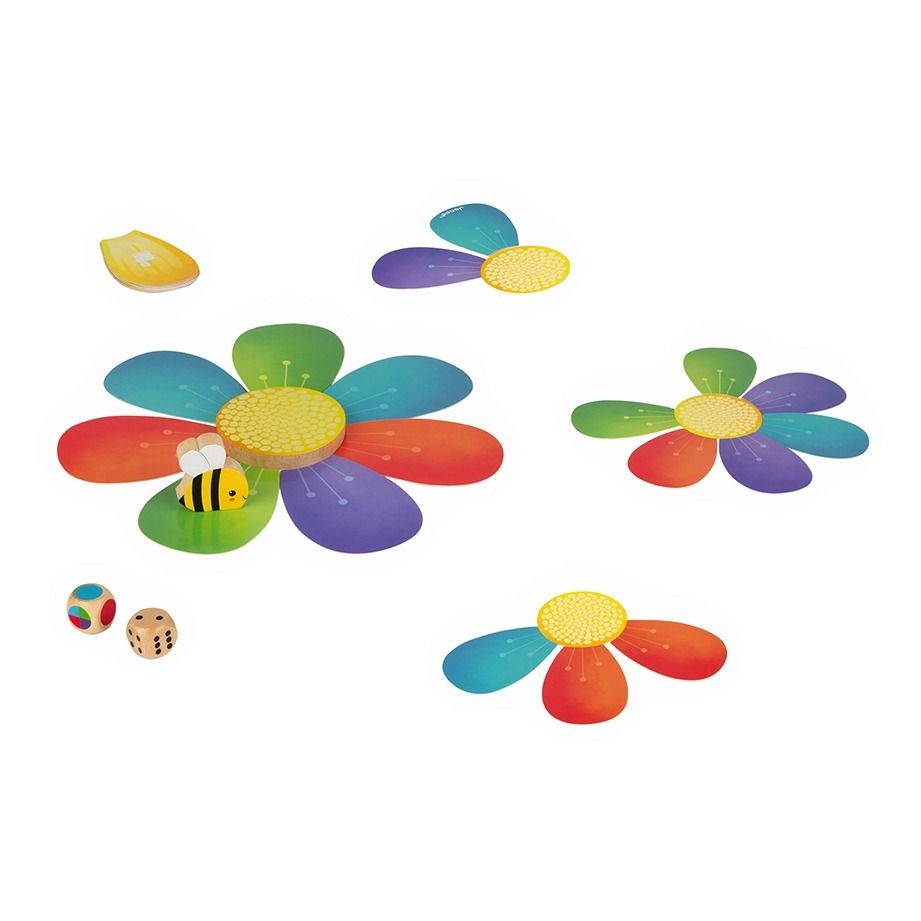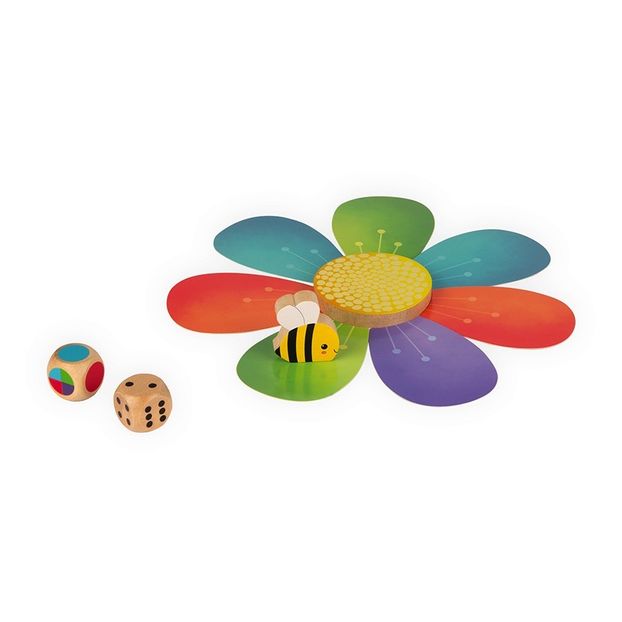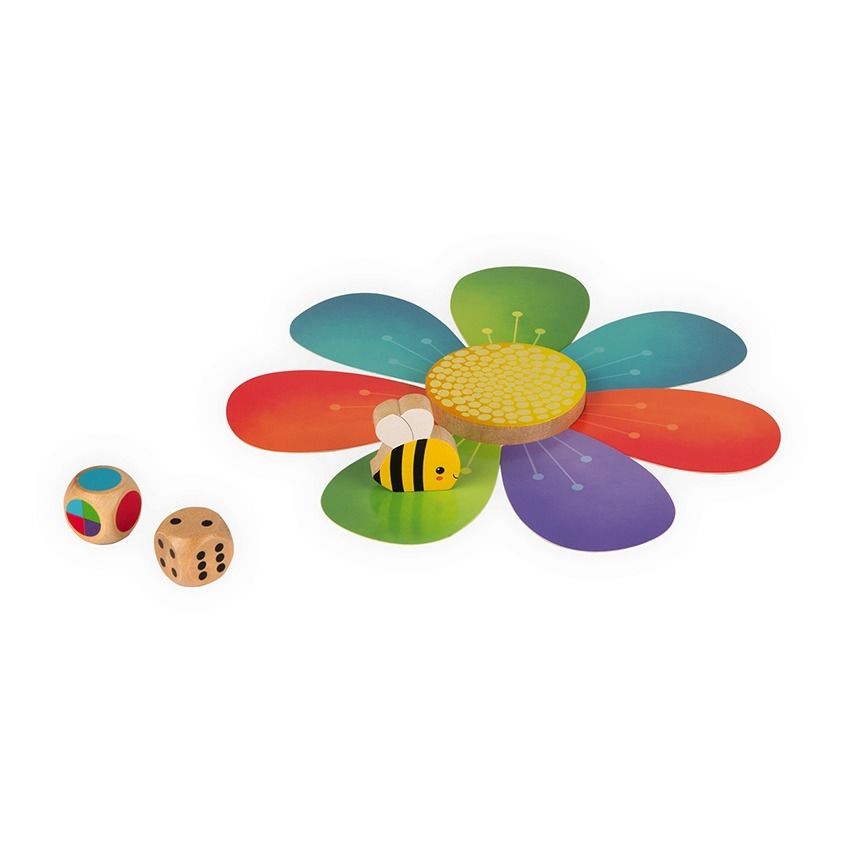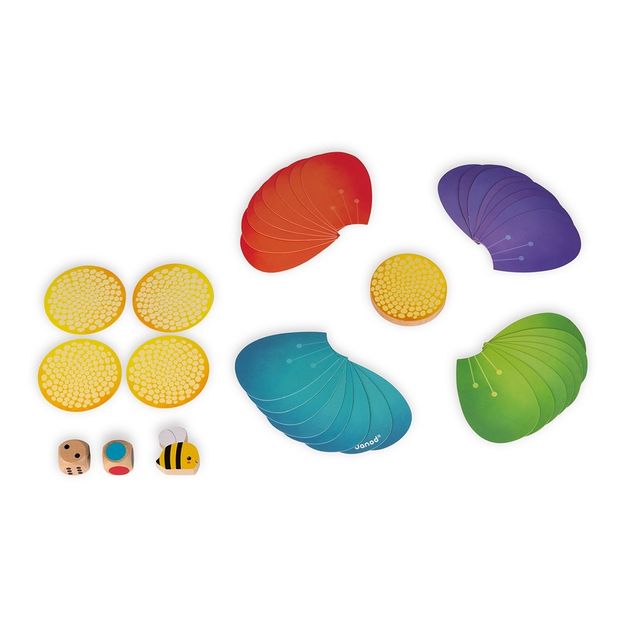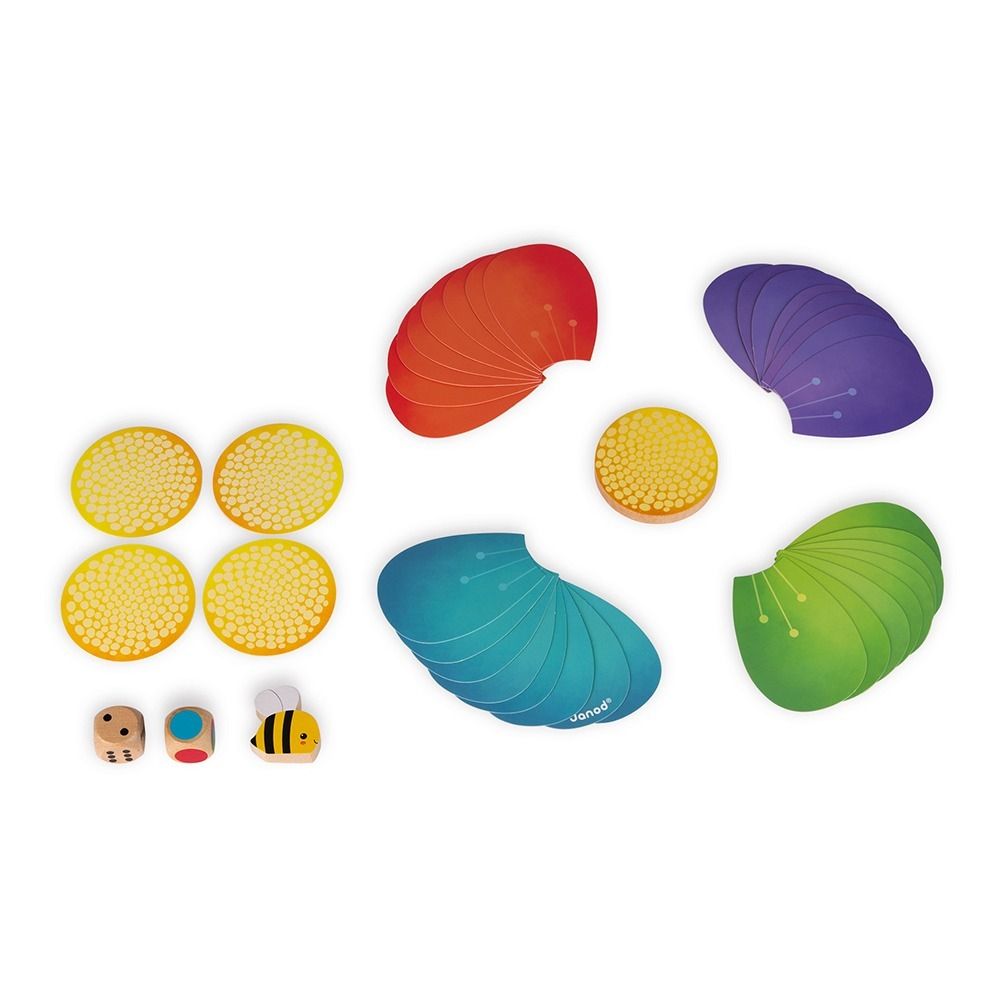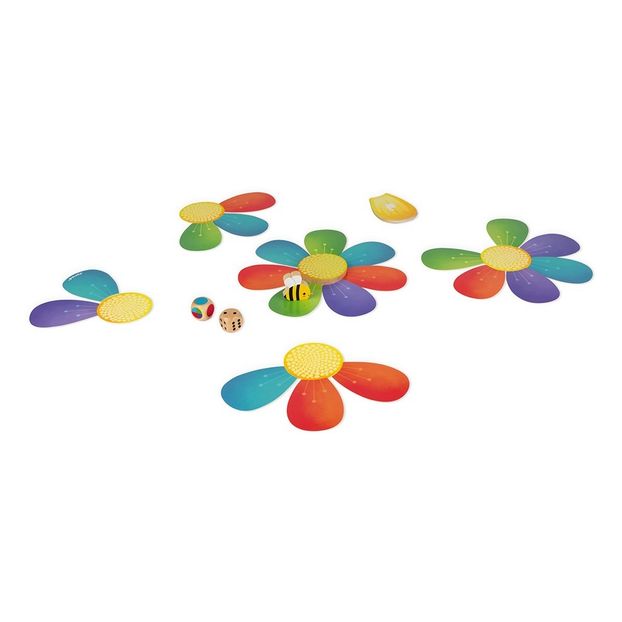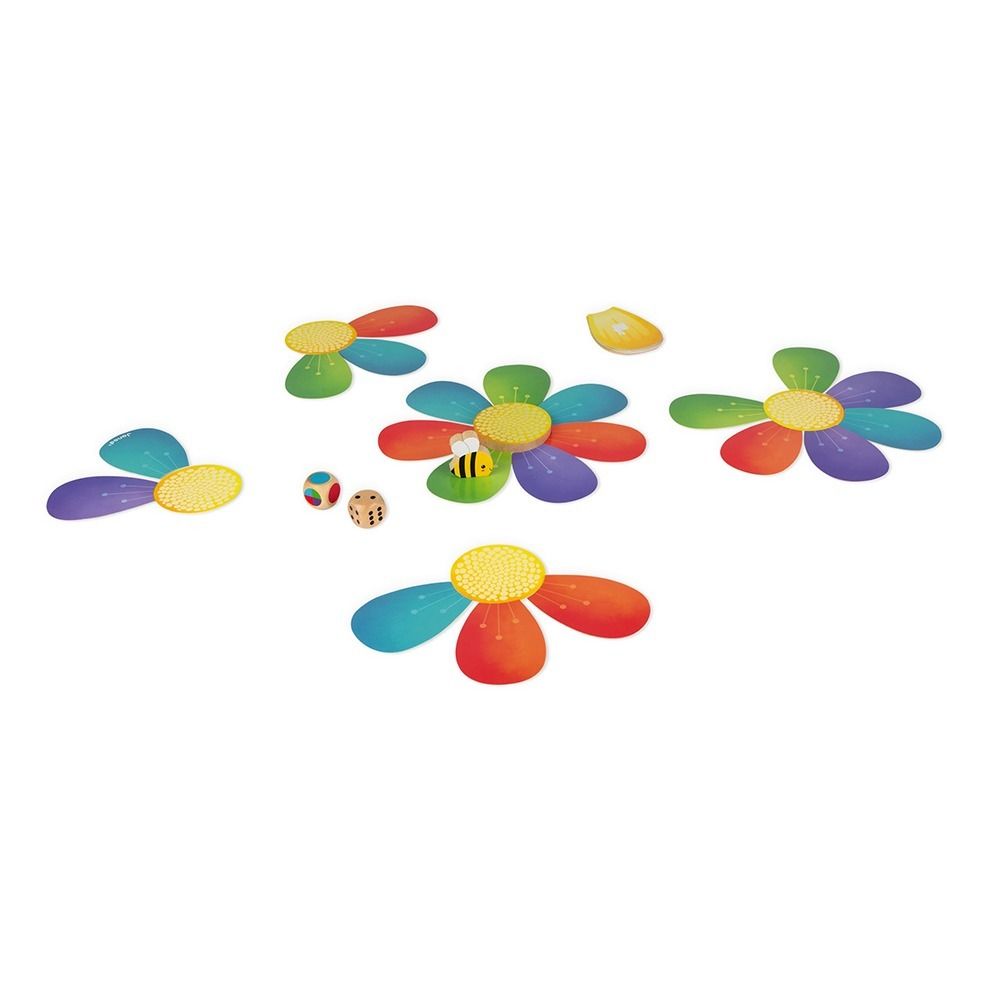 Happy Bzzz Game
Oh no! The daisies have lost all their petals! Enlist the bee and use both dice to help you to collect them : The player whose flower has the most petals wins. This game promotes the learning of colours and numbers and develops fine motor skills.
From 2 to 4 years old, player(s)
Age : From 3 years old
Details : 36 Cards, 2 dice
Fabrics : Wood, Cardboard
10 x 3,5 x 12,5 cm.
Règles du jeu en français, anglais, allemand, néerlandais, espagnol et italien.