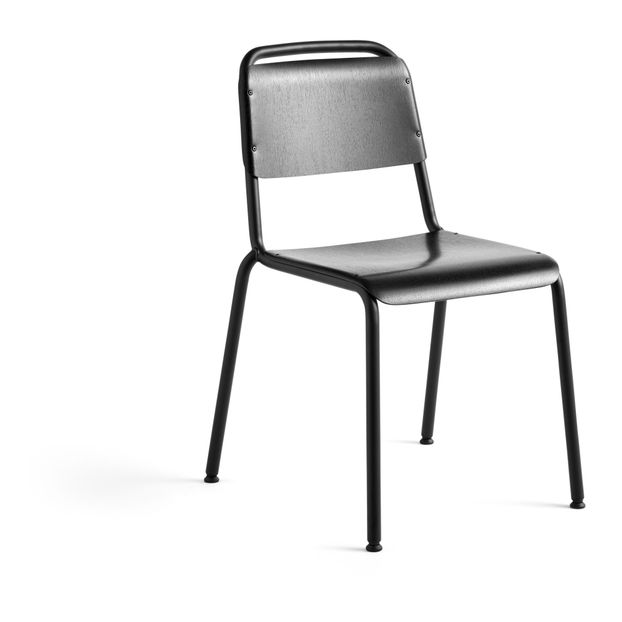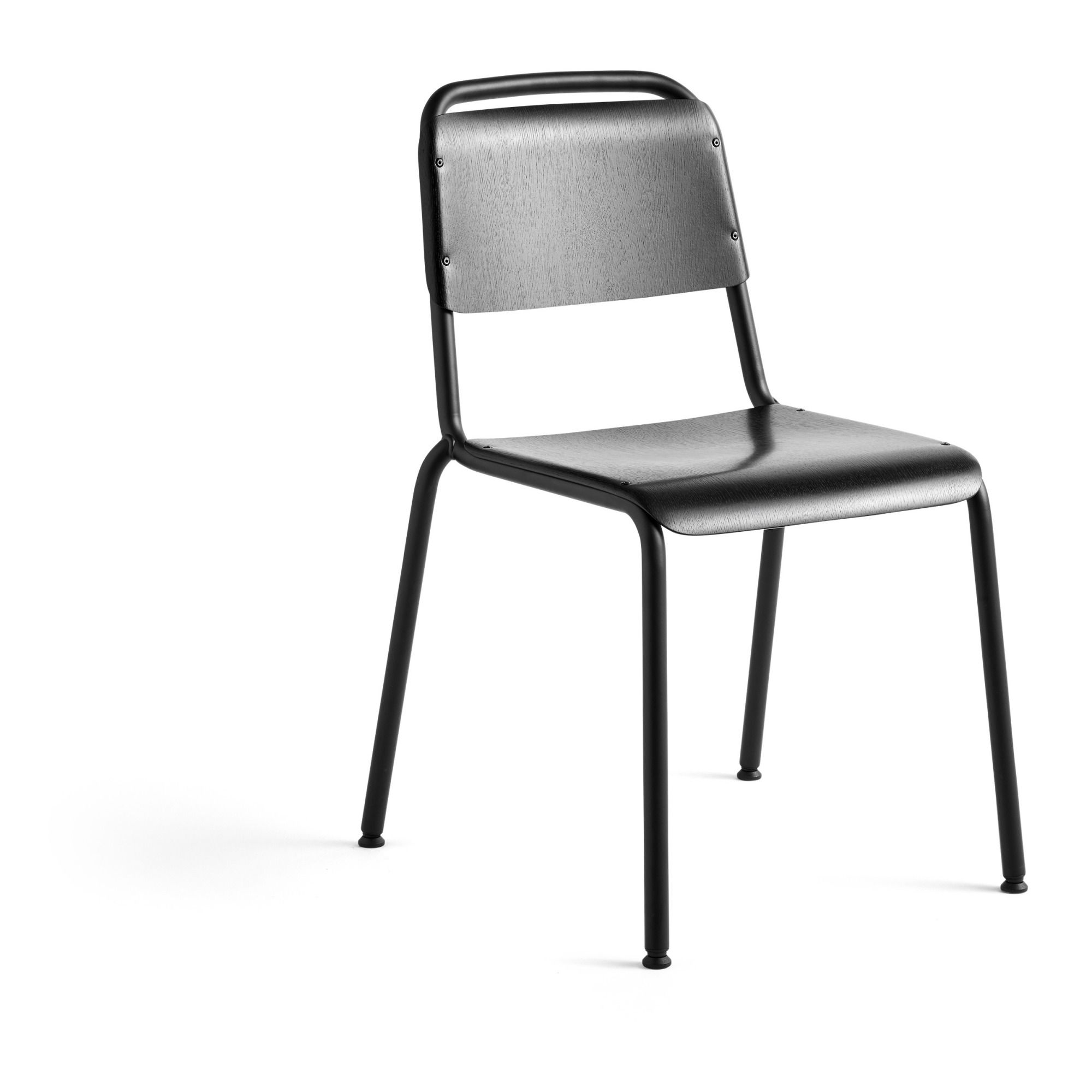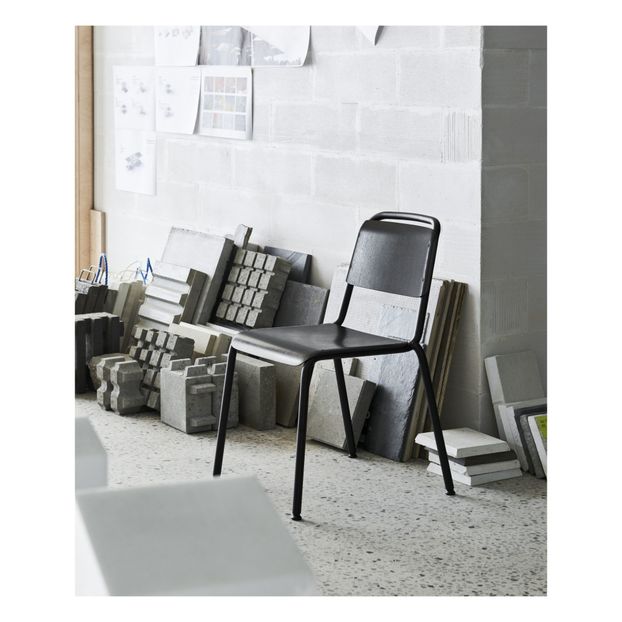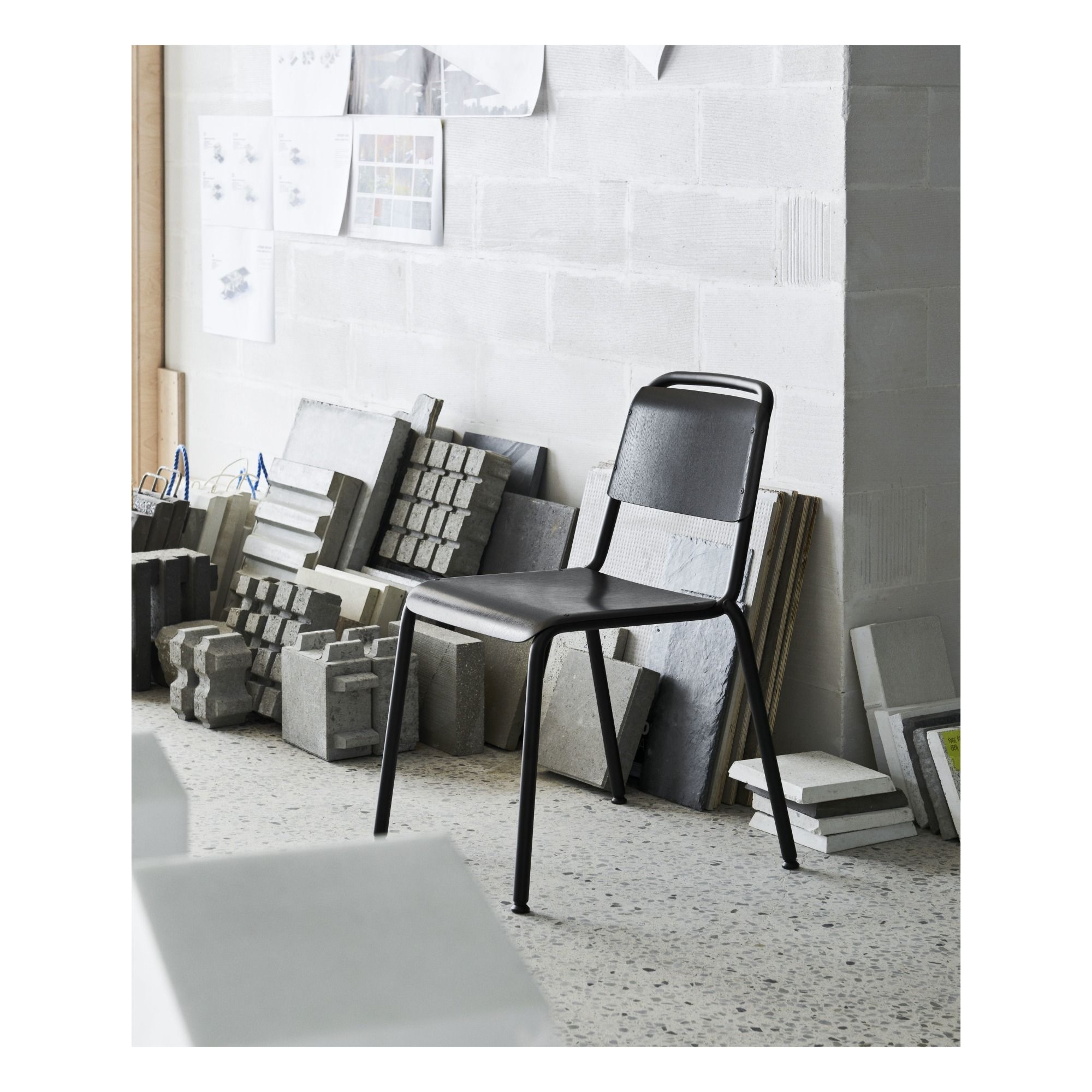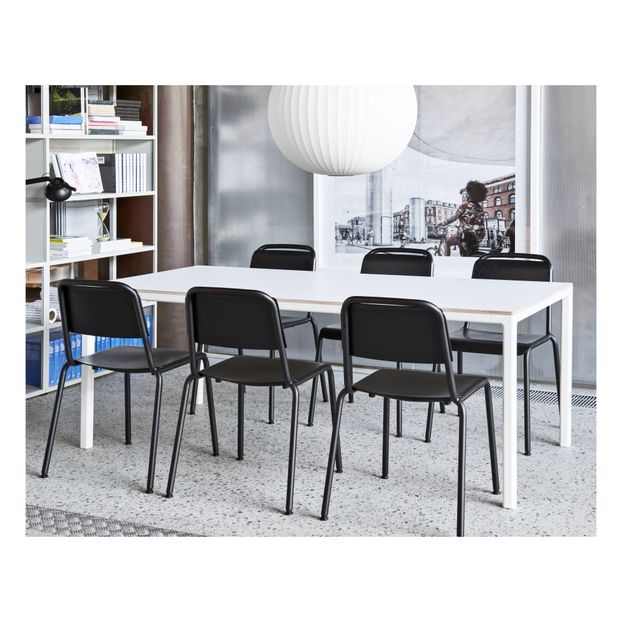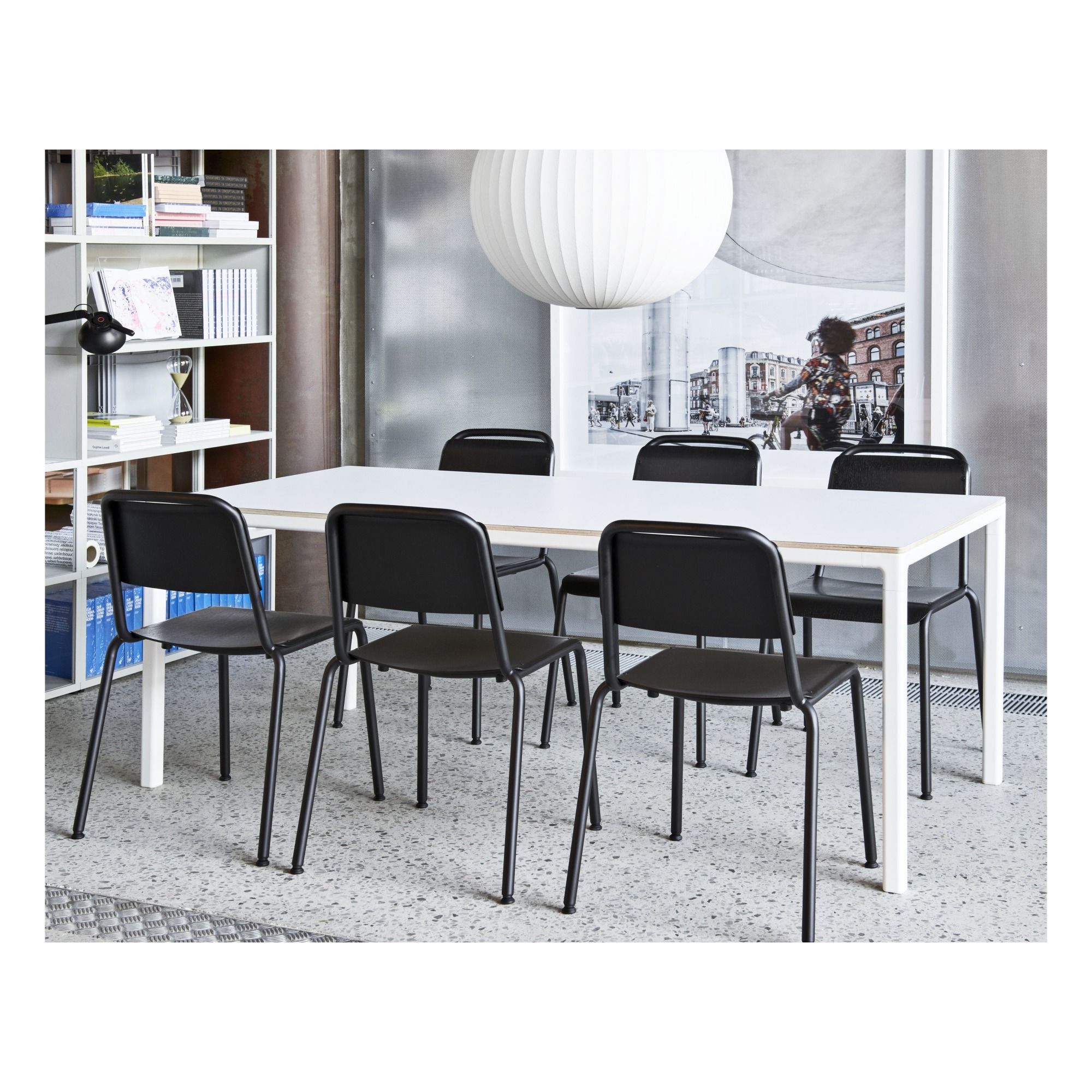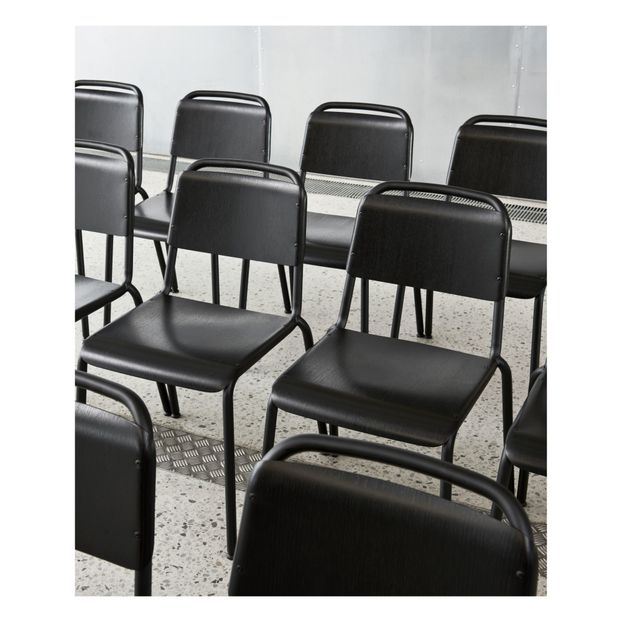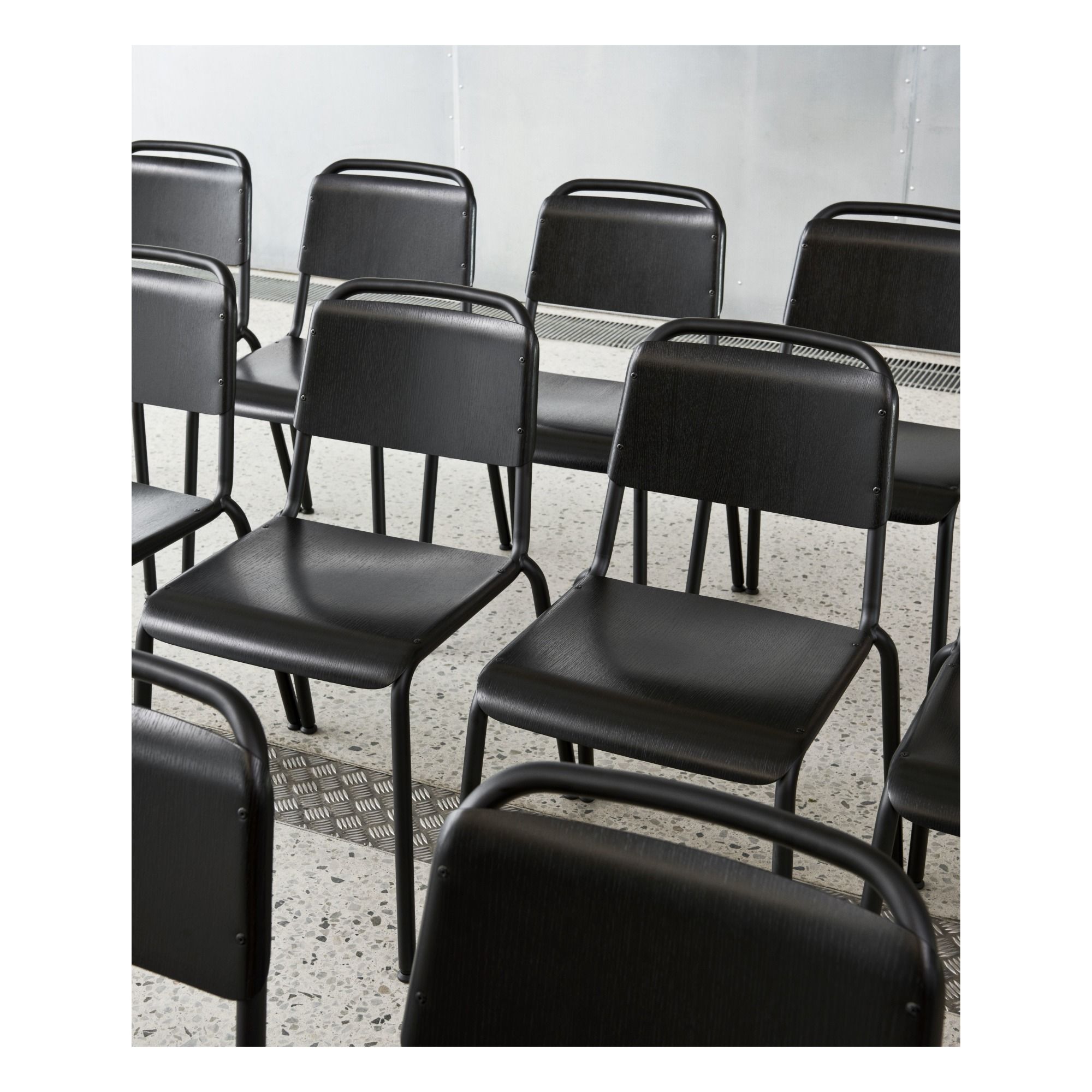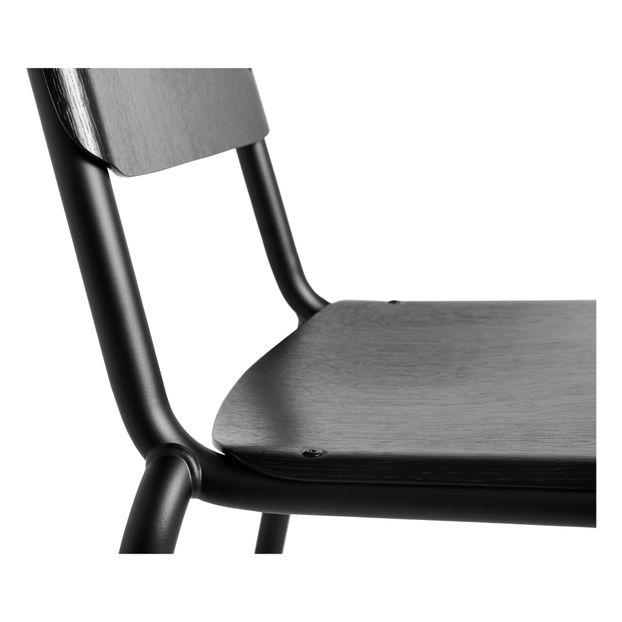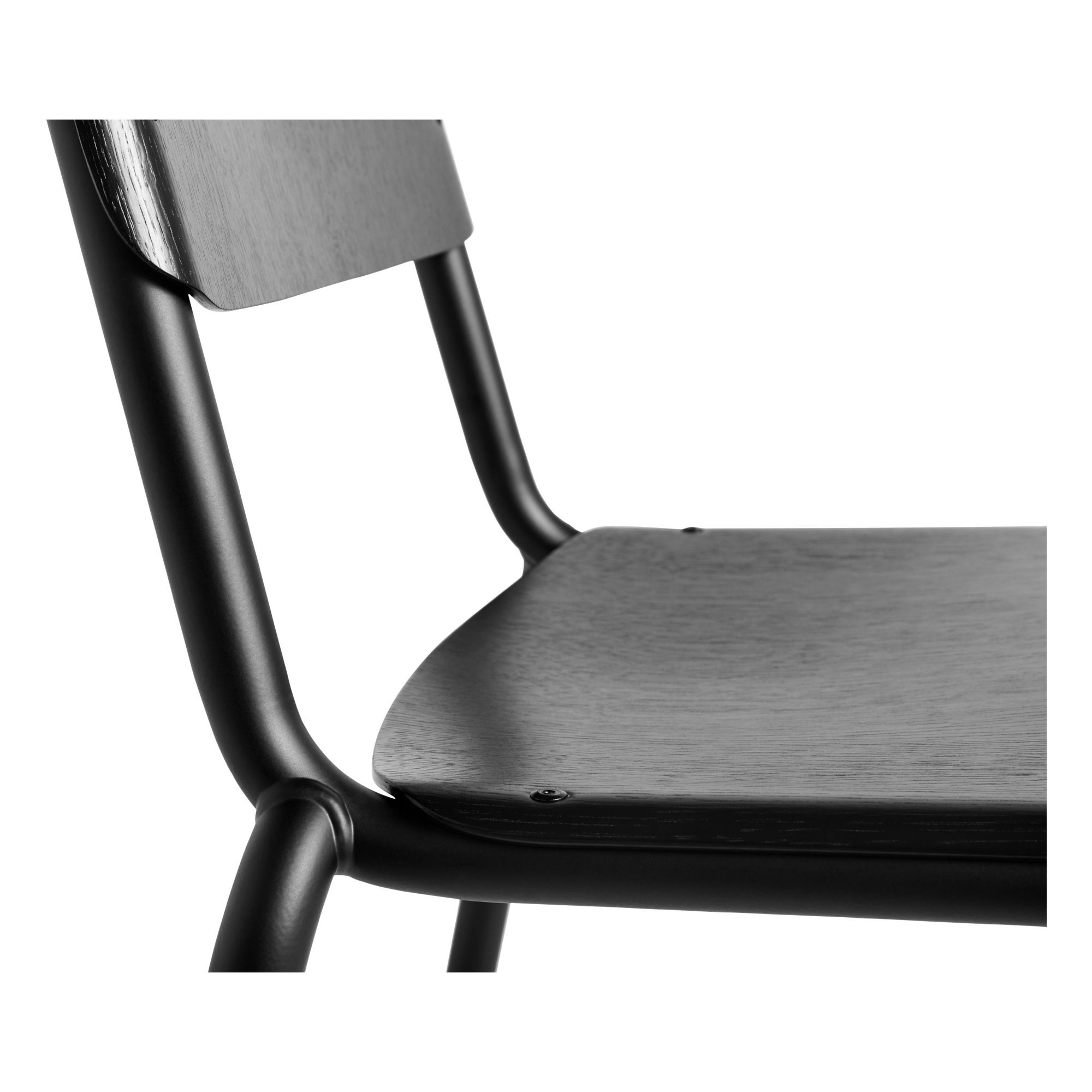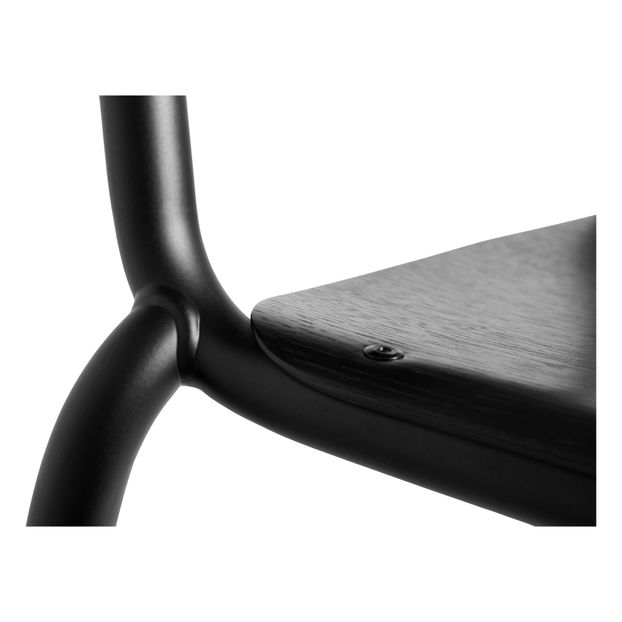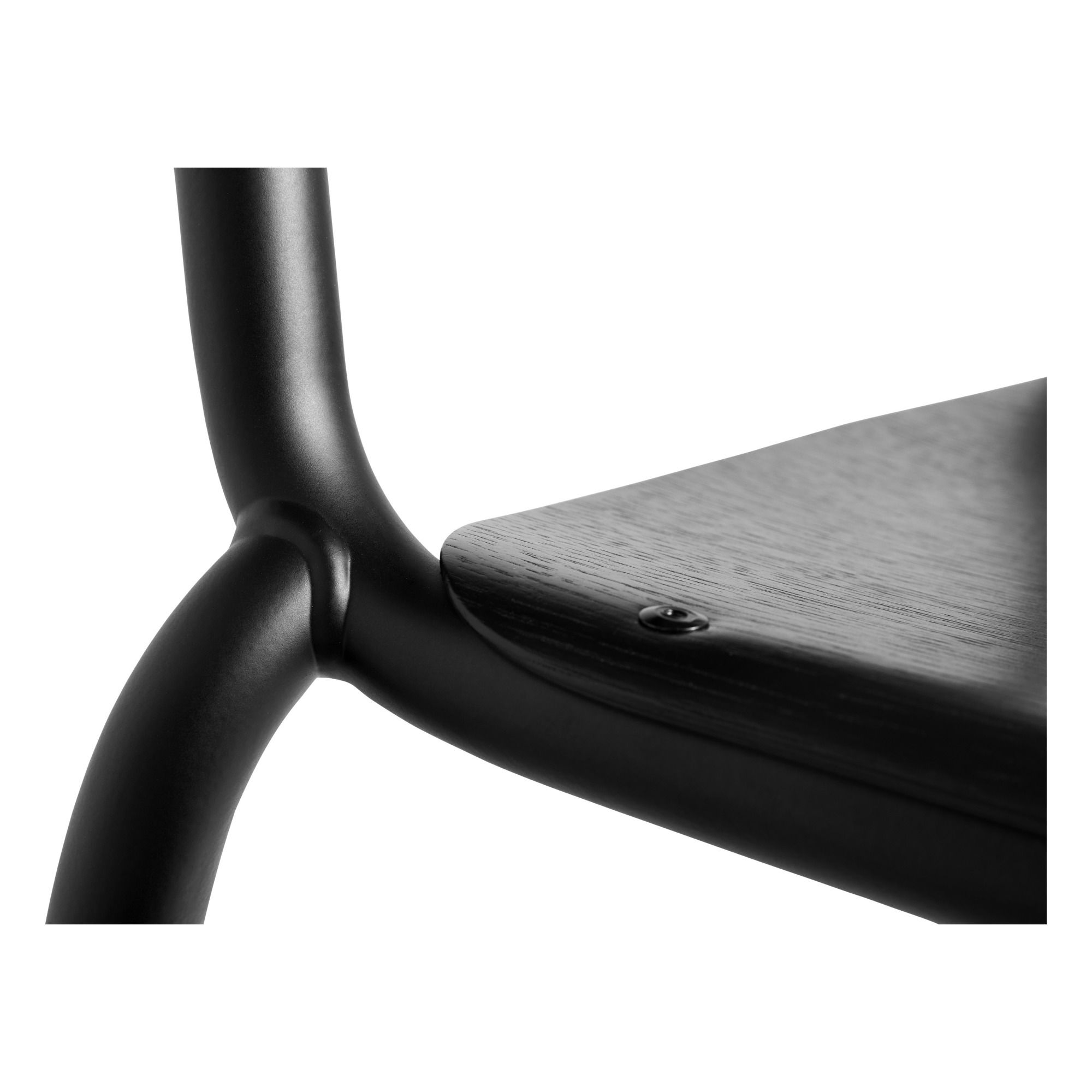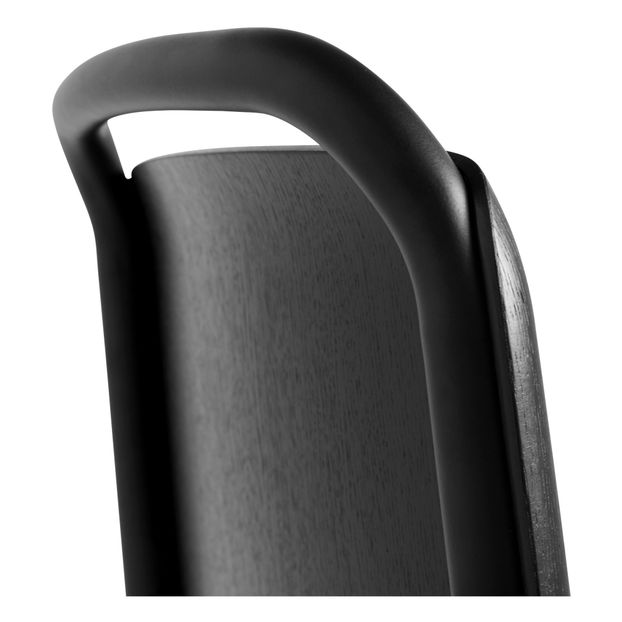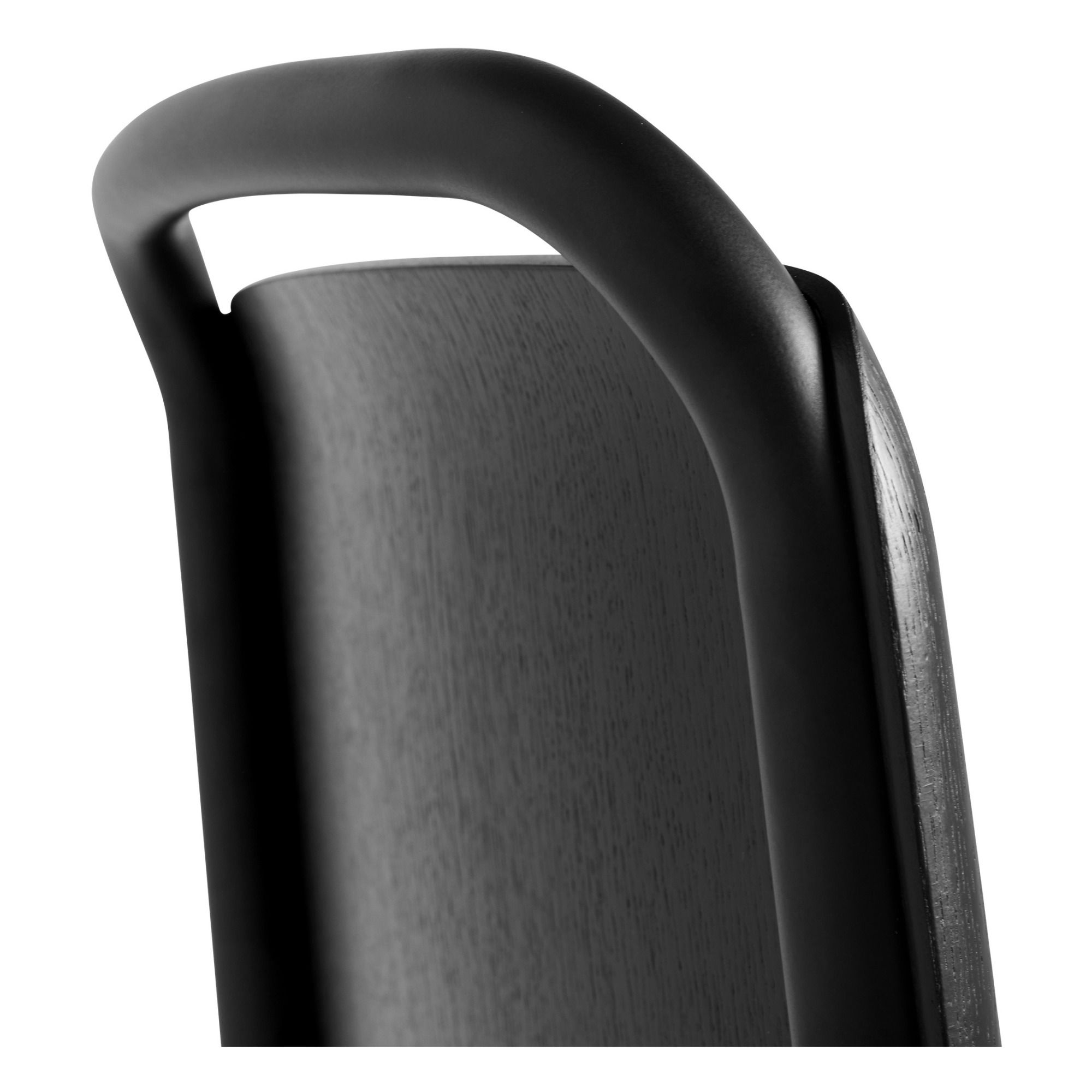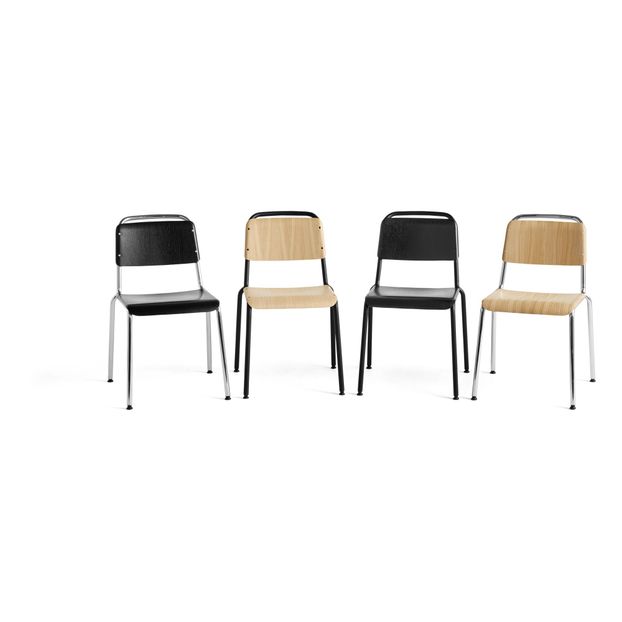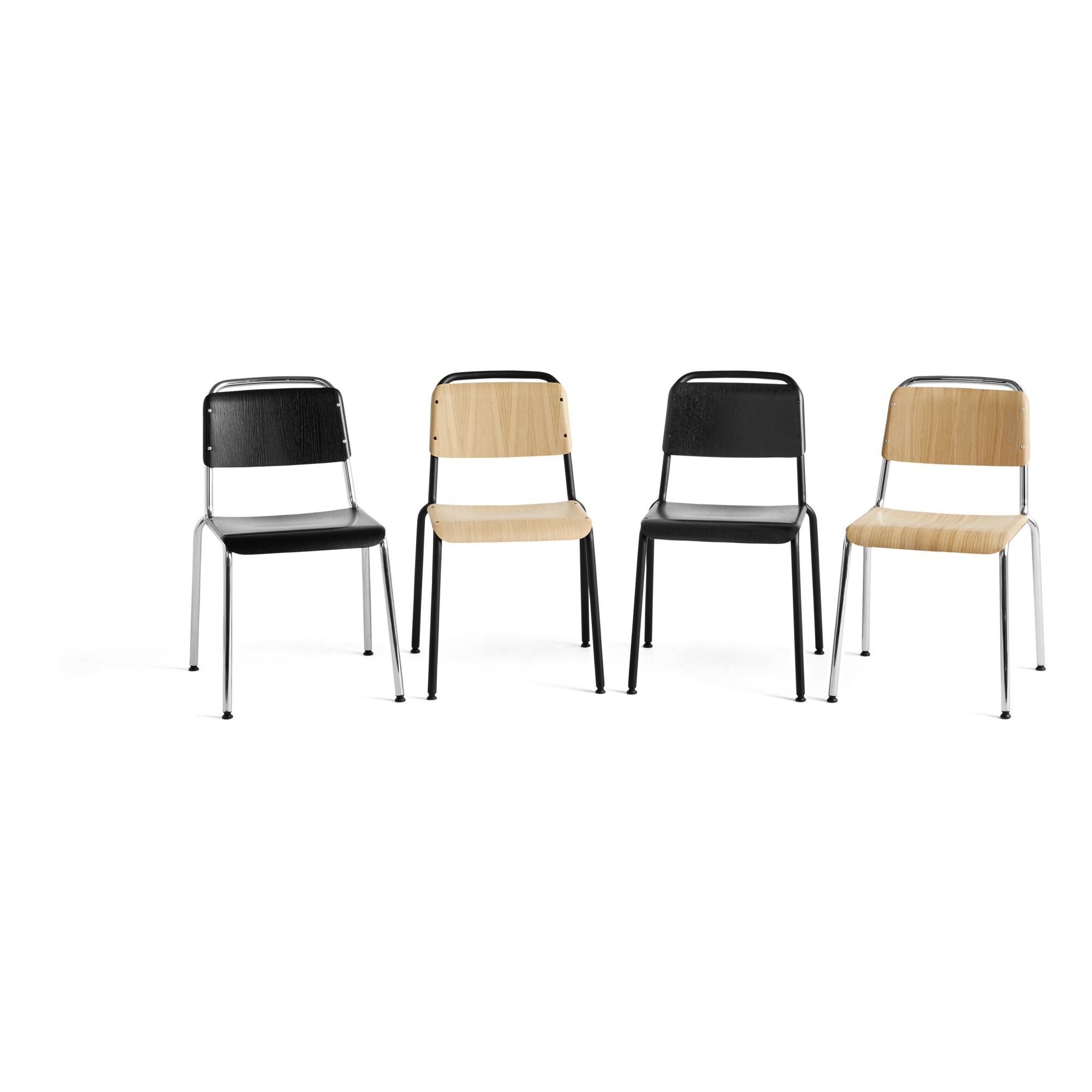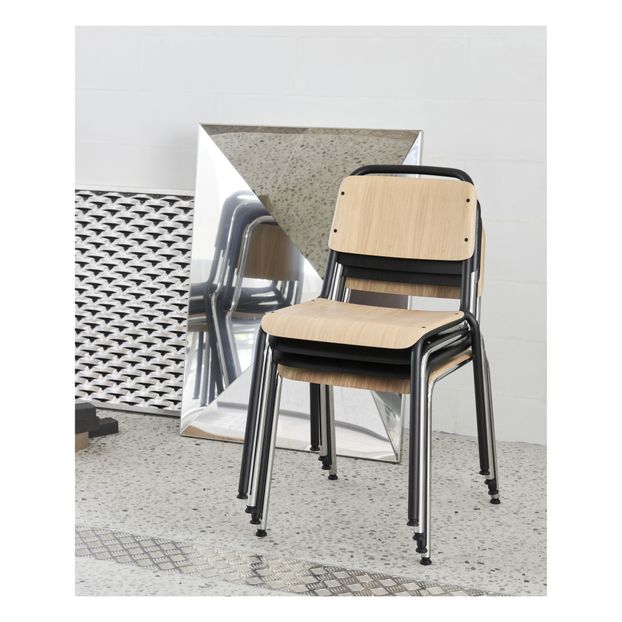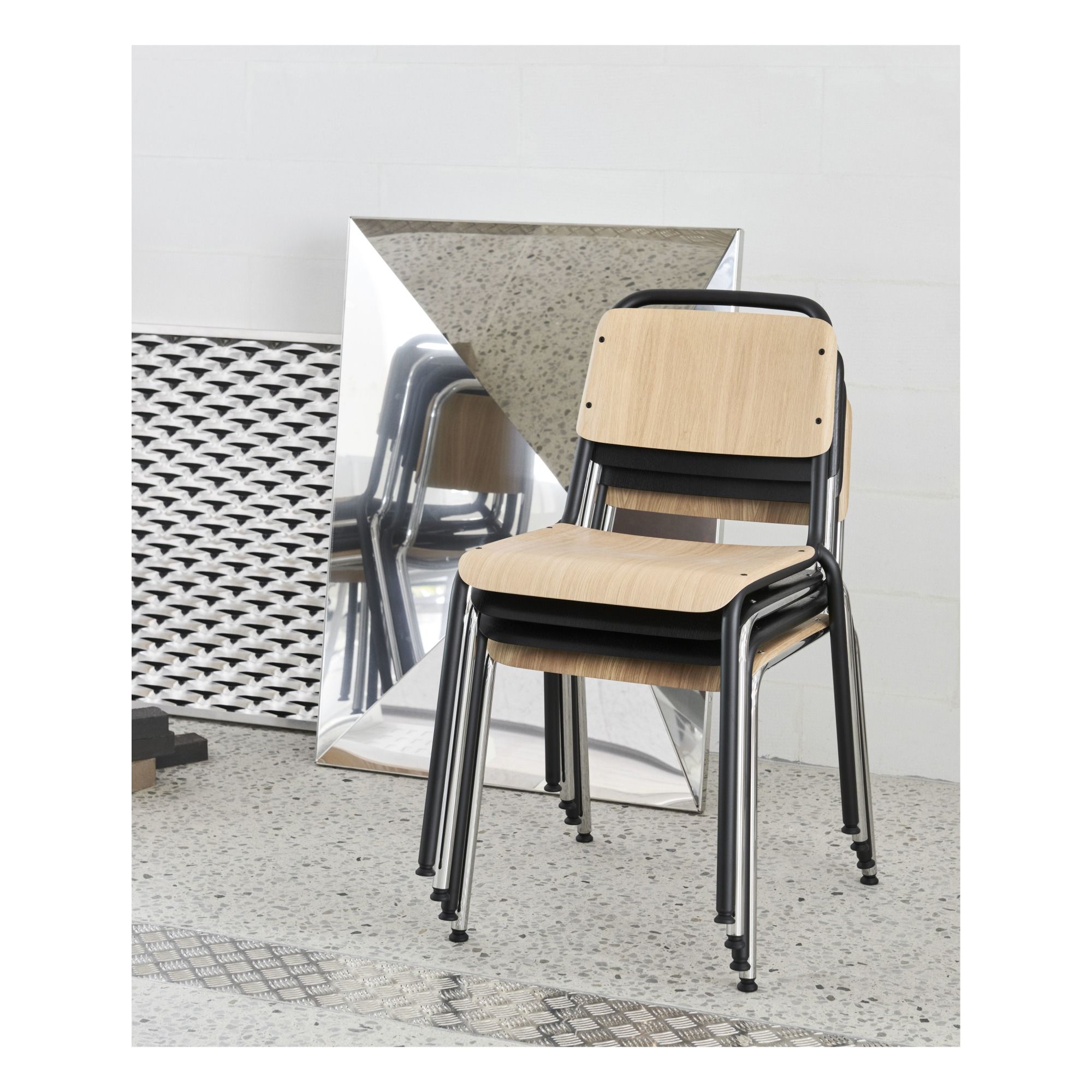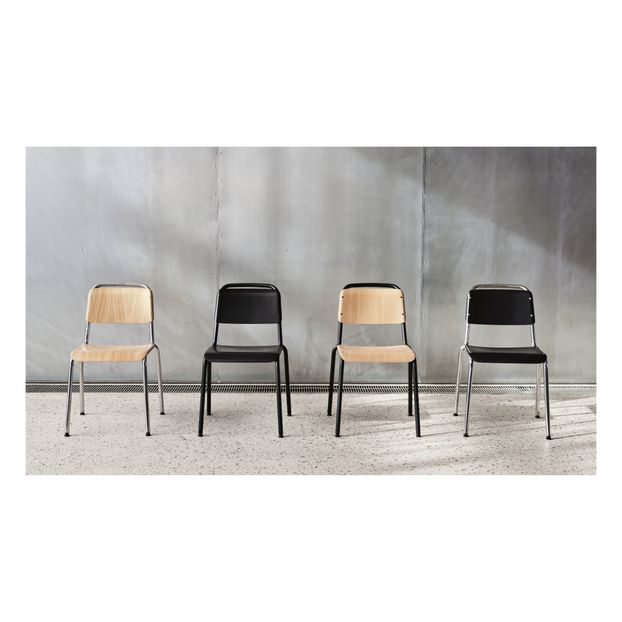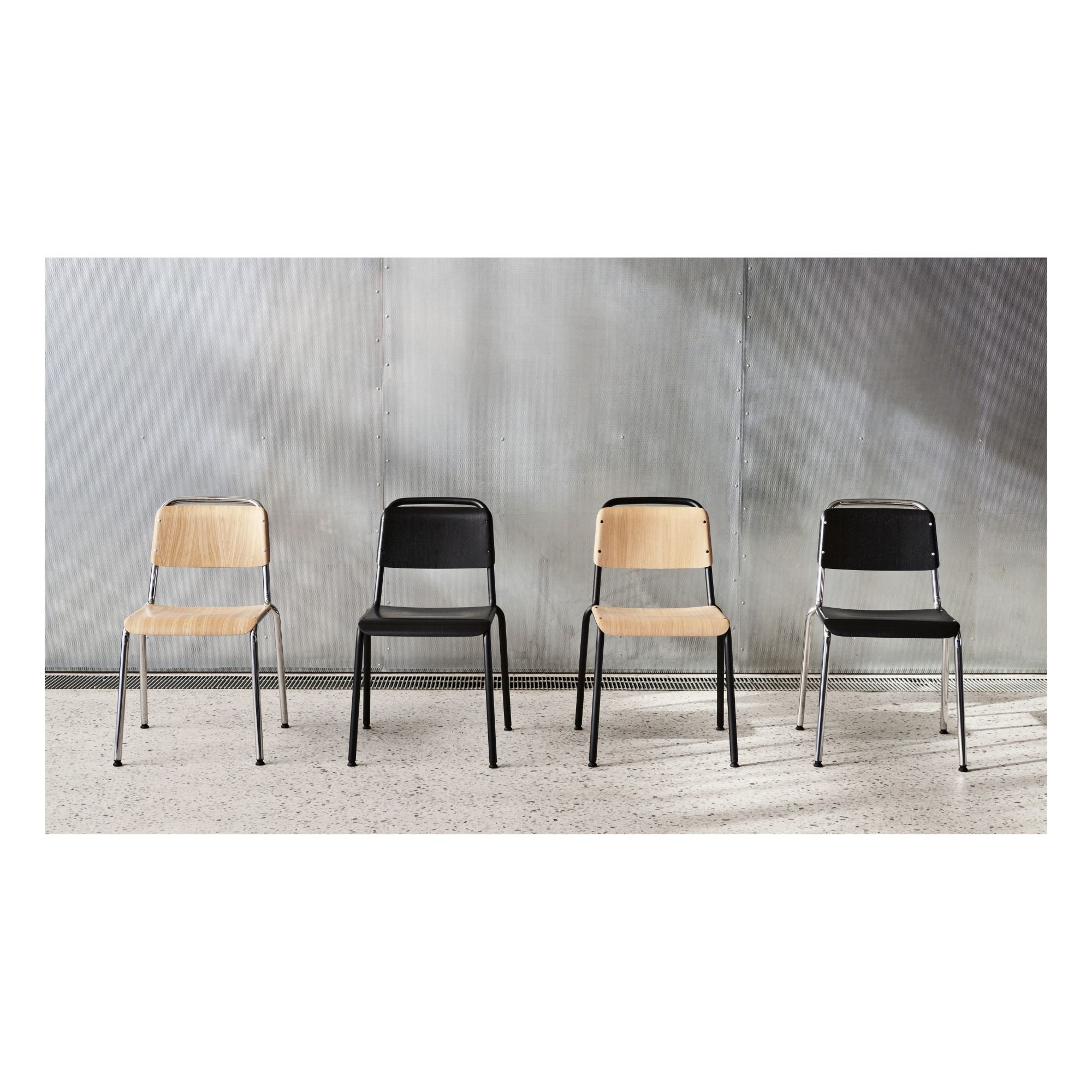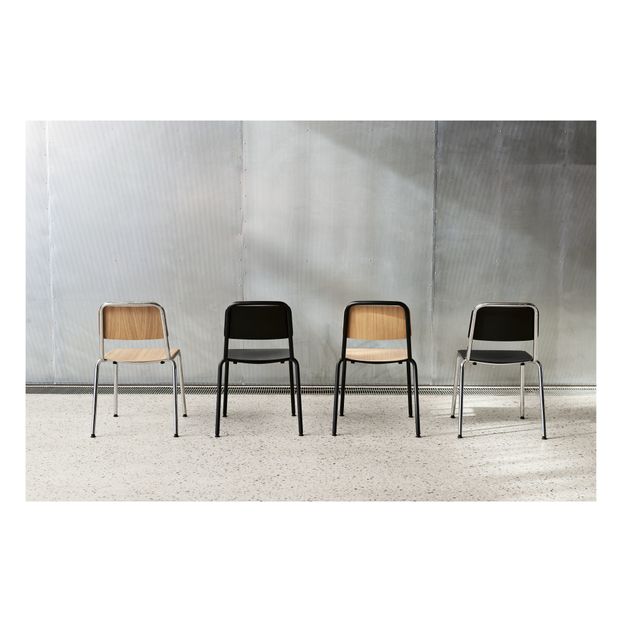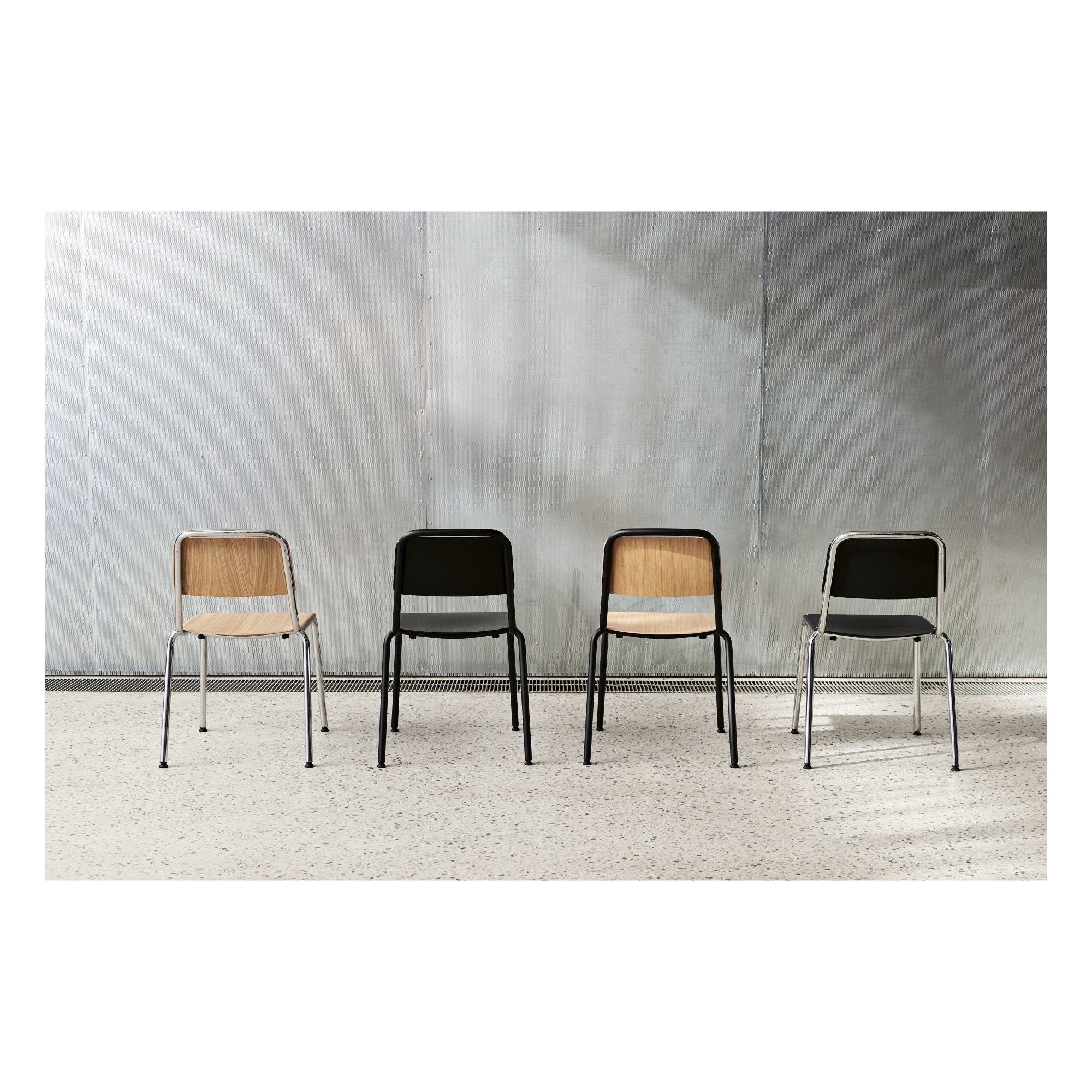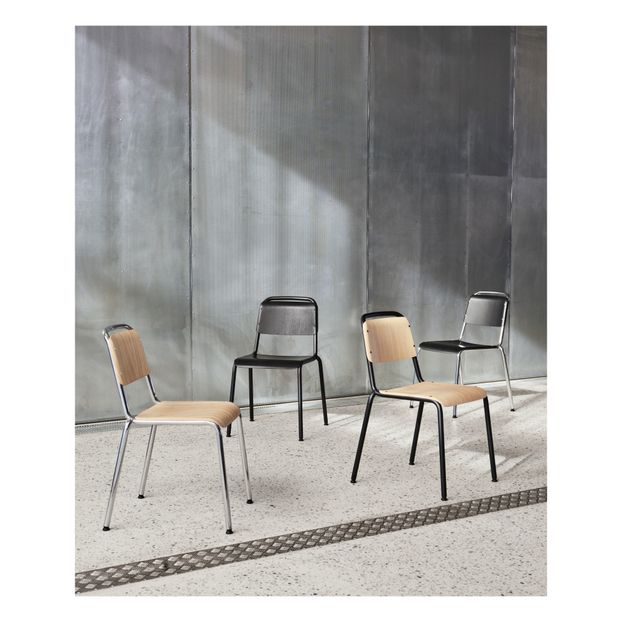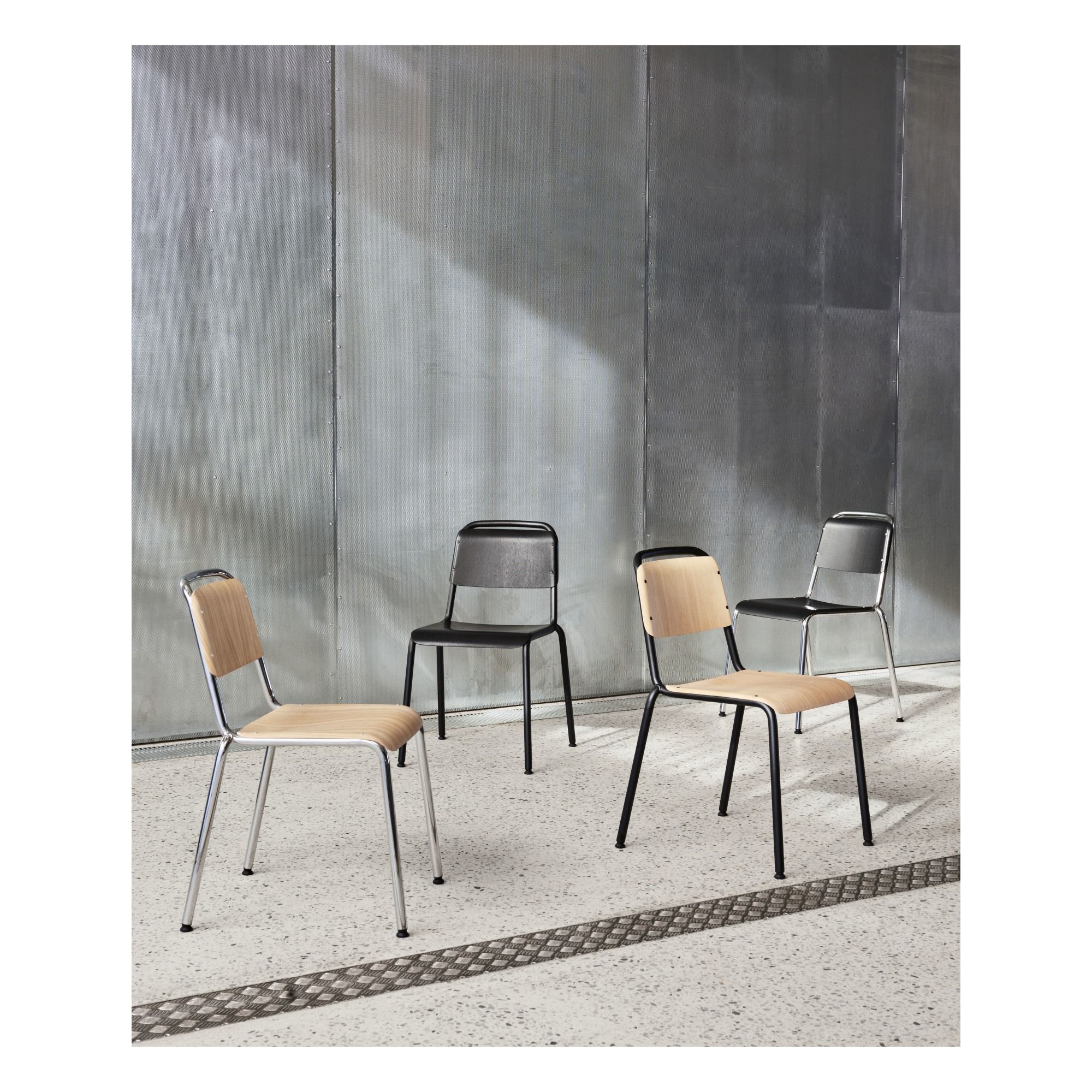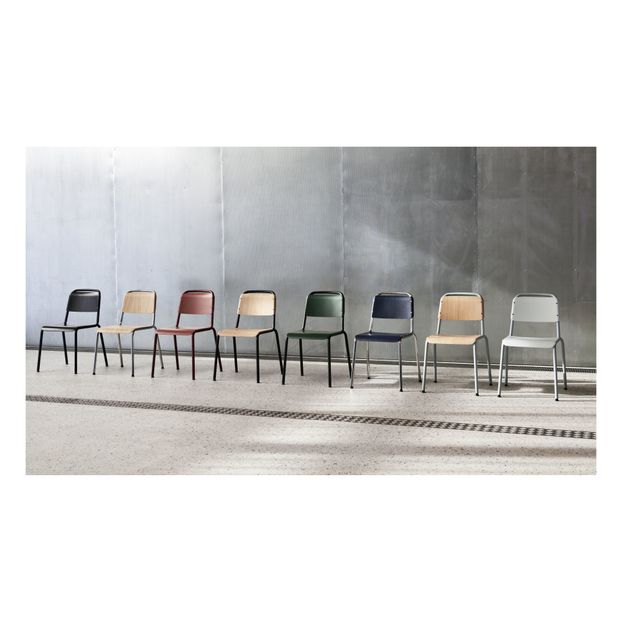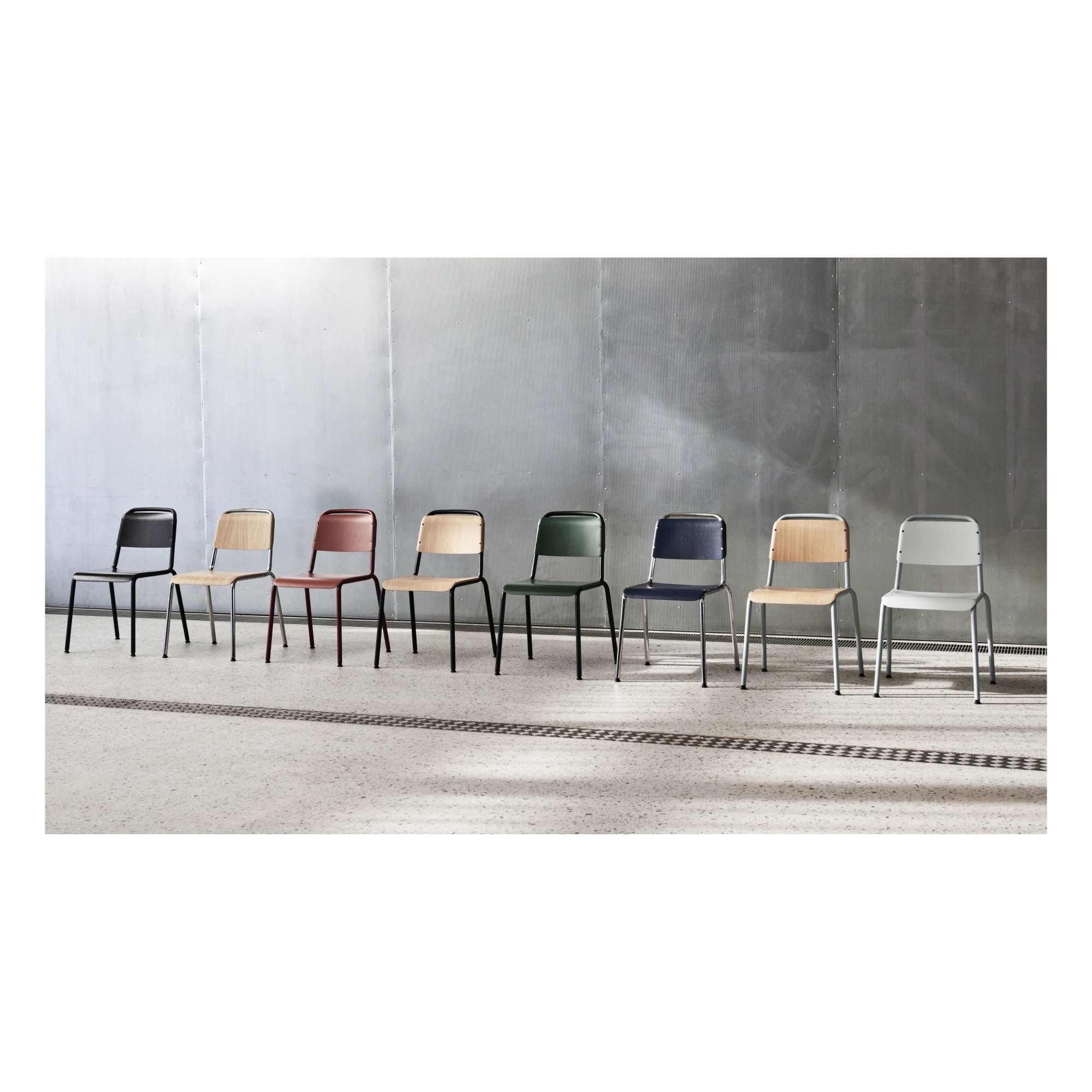 Halftime Oak Chair, Design by Cobe Matt black
Naît d'une collaboration entre COBE & Hay, la chaise Halftime a été conçue pour être à la fois robuste et flexible. Avec son assise rivetée directement sur le châssis en acier, elle dégage en tout point légereté, force et fonctionnalité.
Artist : COBE
Details : Steel structure, Wooden seat, Steel legs
Fabrics : Oak
Height : 83,5 cm, Width : 55 cm, Depth : 59 cm, Depth of seat: 41,5 cm, Seat Height : 47,5 cm.
Conforms to EN 1022:2005 regulations, Conforms to EN 16139:2013 regulations
Wood: clean using a damp cloth. Wipe off remaining water stains. Please note that the colour can become altered if exposed to sun.
Made in : Denmark
Il est conseillé de ne pas empiler les chaises les unes sur les autres afin de ne pas abîmer le bois.
Chairs for adults
Chairs for adults