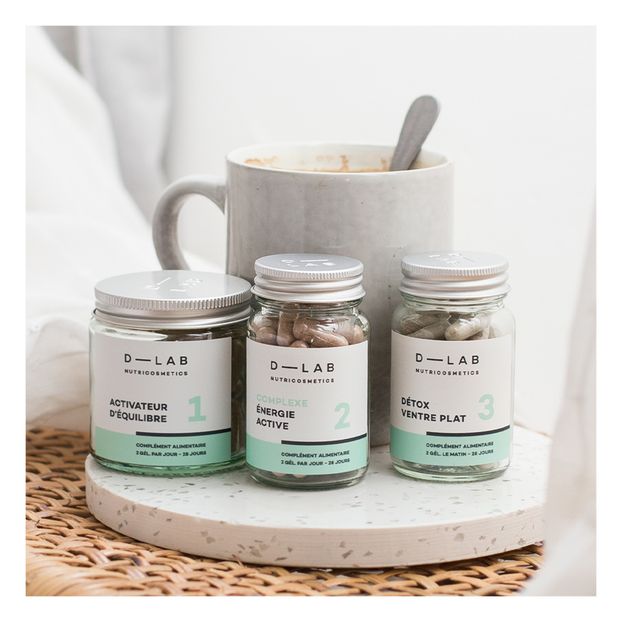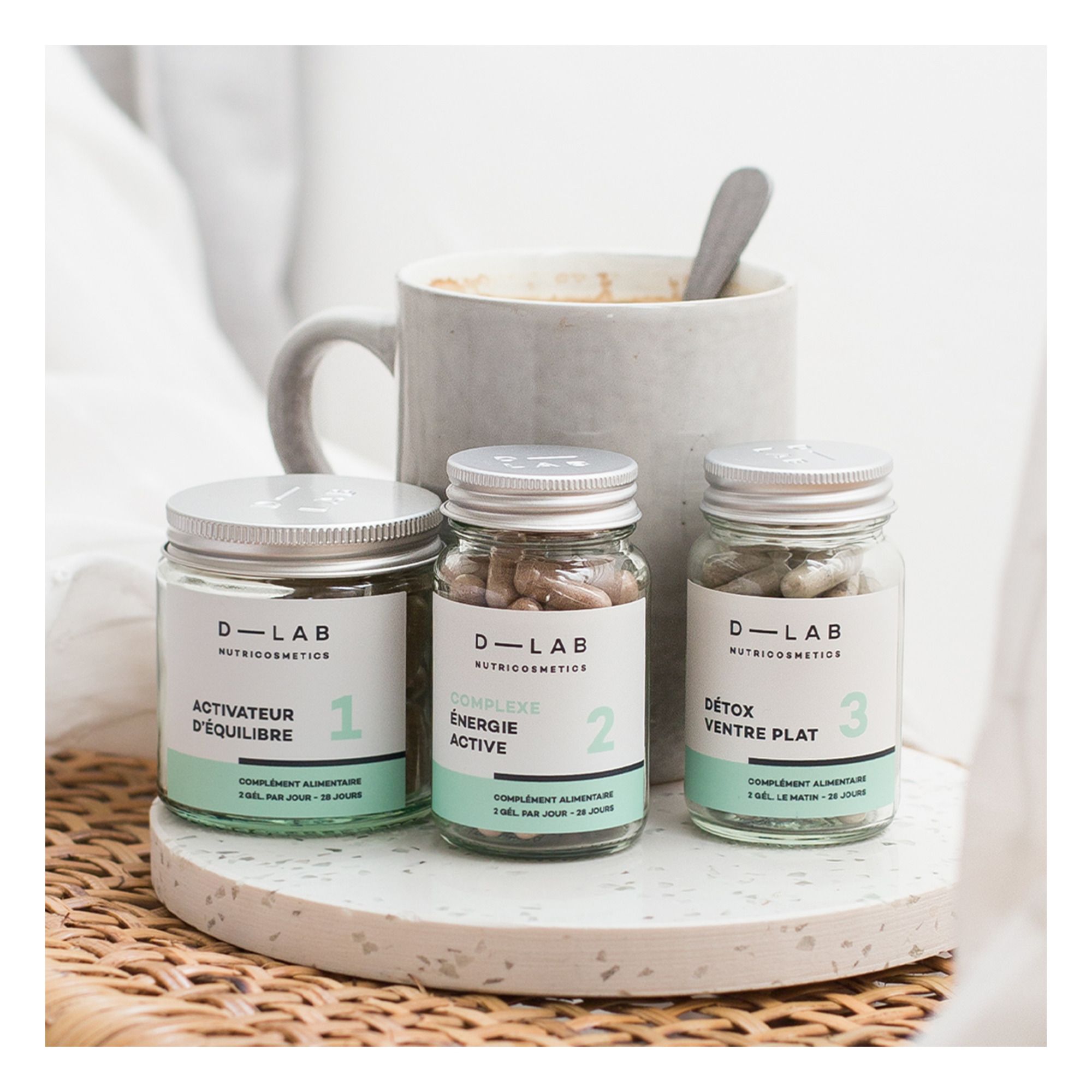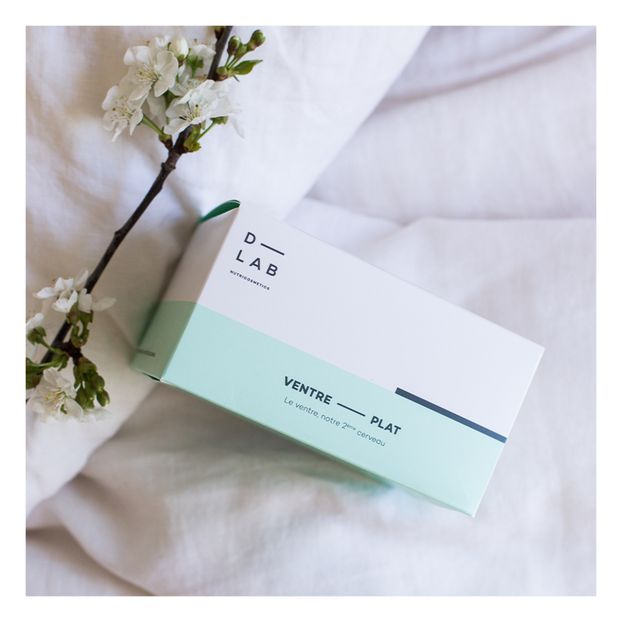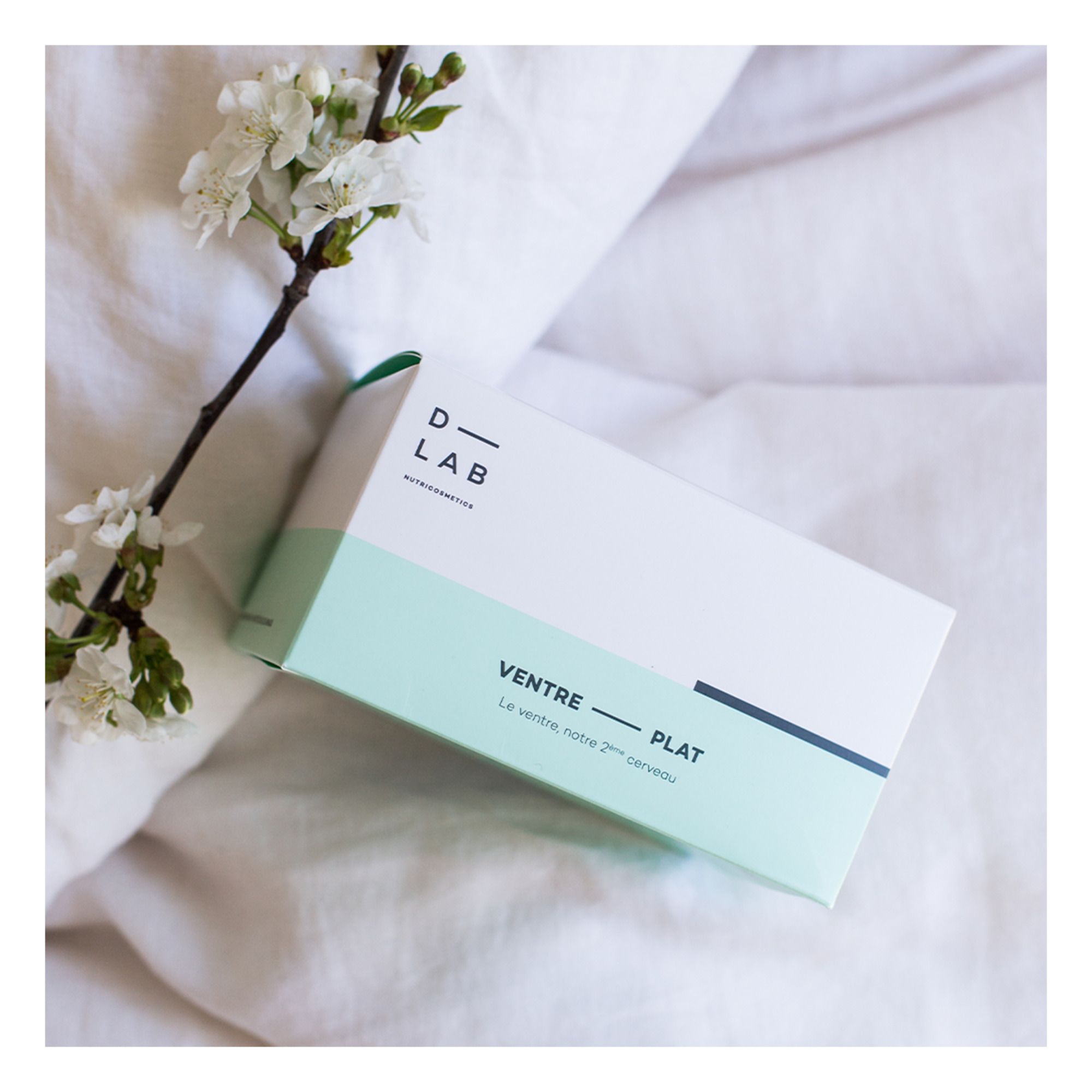 Flat Stomach Program - 1 month

Description
The most comprehensive program on the market composed of 34 active ingredients that rebalance the digestive system, reduce the waistline and regulate hormonal imbalance and stress in order to spark visible and long-lasting weight loss.

BENEFITS:

HORMONAL AND NERVOUS REGULATION: A blend of regulatory active ingredients composed of rhodiola rosea extract, an adaptogen plant known to relieve tension and reduce stress, and escholtzia flower extract that has relieving and relaxing properties.

FAT STORE REDUCTION: Ultra-concentrated French chicory extract titrated to 90% inulin, a prebiotic that helps the absorption of trace elements and regulates food intake, in combination with guarana and kola nut extracts that are rich in caffeine and known to stimulate the metabolism and burn fat quickly.

INTESTINAL BALANCE & DEFLATION: A blend of traditional plants composed of boldo and fennel extracts, 4 times more concentrated in active elements than dry plants and known to help digestion and reduce bloating. A mix of 5 lactic ferments that are similar to those found in human intestinal microbiota to reinforce the intestinal flora and protect the intestines. A blend of hyper-powered active ingredients composed of vegetable coal sourced from coconut shell, and beige clay naturally extracted from Mediterranean quarries, to clean and clear the intestines of impurities.

COMPOSITION:

The formulas are composed of a selection of natural active ingredients that are naturally present in food. Plant-based capsules that pass through the stomach and are released in the intestines, where the active ingredients are absorbed. Cruelty and gluten free. 100% clean: natural ingredients that are naturally present in everyday foods without nanoparticles. Developed with NO GMO, NO irradiated components, NO preservatives, NO endocrine disruptors, NO Titanium dioxide, NO chemical solvents, NO artificial flavouring. Made in France, 120 22000 certified. Low environmental impact: jars made from 27% recycled products and infinitely recyclable, cardboard packaging sourced eco-responsibly, use of plant-based inks and printed at eco-approved "Imprim'Vert" certified printers.

DIRECTIONS FOR USE:

The Flat Stomach program comprises 3 formulas to be taken at the same time. Two capsules each at any time of the day that suits you, for a duration of 28 days. The program is recommended for 2 x 28 days. It is not recommended for people taking anti-diabetic or anti-coagulant medication, or for women who are pregnant or breastfeeding. These capsules may contain traces of fish and shellfish.

INGREDIENTS:

Ingredients in the Activator of Balance: L-Tyrosine 200 mg - L-Tryptophan 100 mg - Gastro-resistant vegetable capsule - Vitamin C 80 mg 100%VNR1 - Magnesium sucrosome : Magnesium oxide 56.2 mg 15% NRV1 - Myo-inositol 50 mg - L-Glutathione 30 mg - Vichy thermal salts 20 mg - Vitamin E 12 mg 100% NRV1 - Coenzyme Q10 10 mg - Resveratrol 10 mg - Anticaking agent : Cocoa powder - Vitamin B2 1.4 mg 100% NRV1 - Vitamin B6 1.4 mg 100% NRV1 - Melatonin 1 mg - Selenium 55 µg 100% NRV1 - Vitamin D3 from Lichen - Cladoniara rangiferina 5 µg 100% NRV1.

Active Energy Complex Ingredients (2 capsules): Guarana extract titrated in caffeine (600 mg); seed • Vegetable capsule: Hydroxypropyl methylcellulose • Hibiscus extract (320 mg); flower • Raspberry extract titrated in ketones (560 mg); fruit • Ginseng extract titrated in ginsenosides (60 mg); root • Extract of eleutherococcus titrated in eleutherosides (160 mg); root • Cola extract titrated in caffeine (80 mg); seed • Vitamin C 40 mg 50% VNR1 • Vichy thermal salts 40 mg • Rice extract • Chromium 25 µg 62.5% VNR1.

Ingredients in the Flat Belly Detox : Fennel (seed) - Foeniculum vulgare (200 mg) - Boldo (leaf) - Peumus boldus Molina (200 mg) - Vegetable capsule : Hydroxypropylmethylcellulose - Beige clay (150mg) - Vegetable coal (100mg) - Mix of 5 lactic ferments (100mg) - Fucus (thallus) - Fucus vesiculosus (50mg) - Lithothamnion (seaweed) - Phymatolithon calcareum (50mg) - Vichy thermal salts (40mg) - Anticaking agent : Magnesium stearate.



Details : Cosmetics items may not be refunded or exchanged
Made in : France
Targeted treatments
Targeted treatments