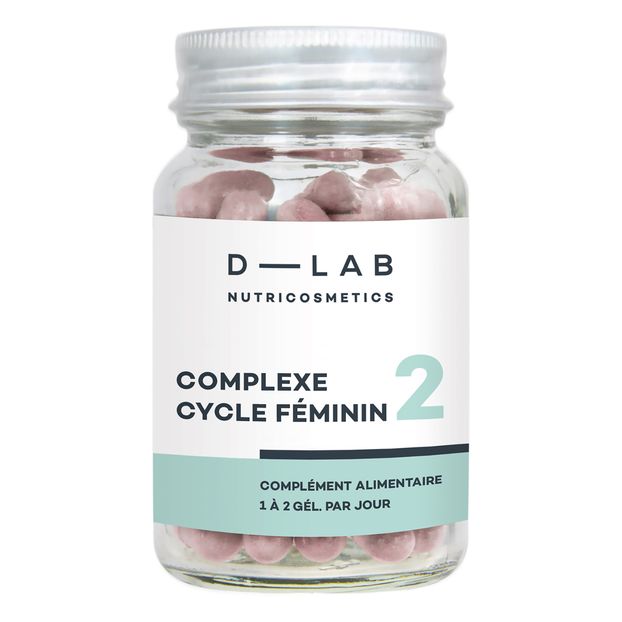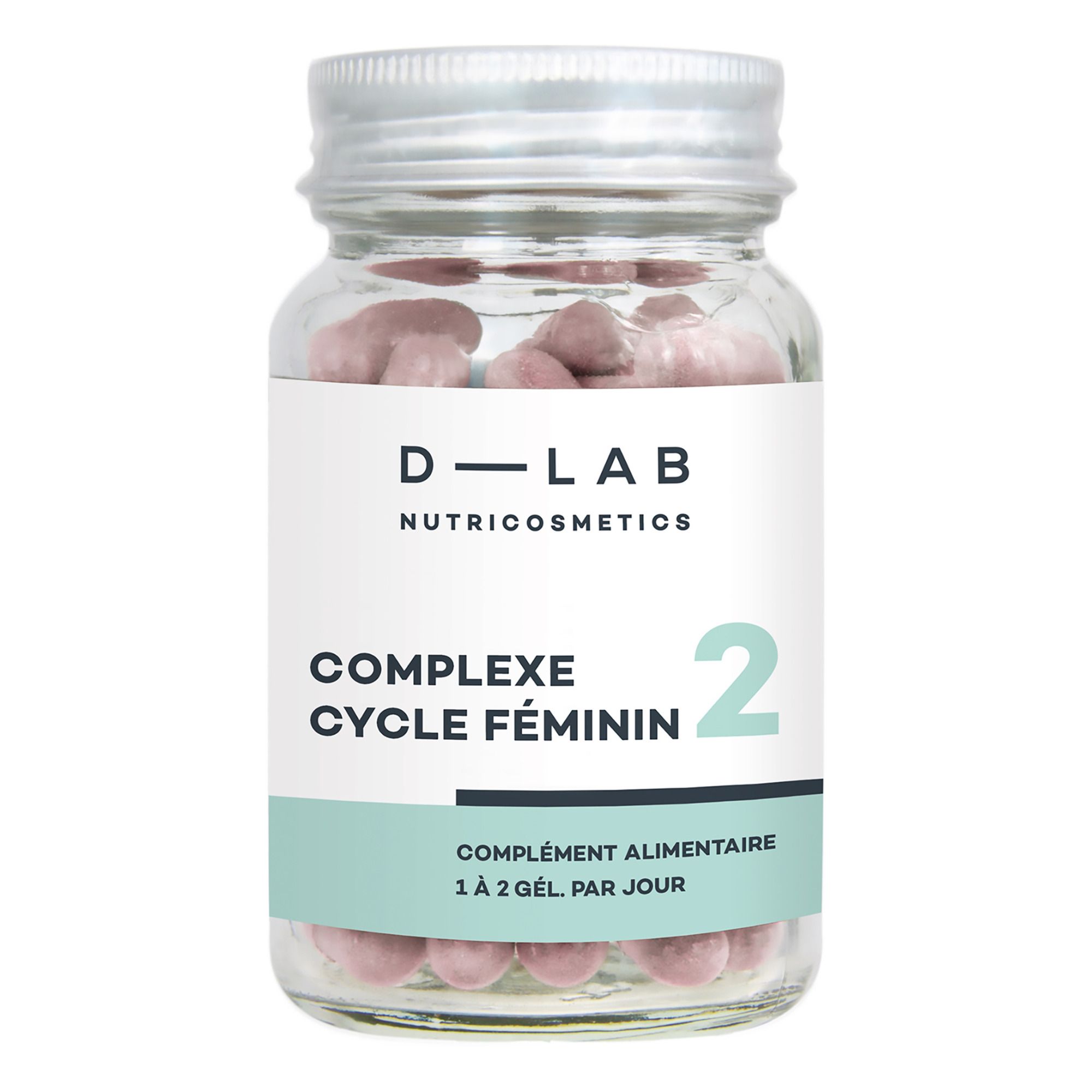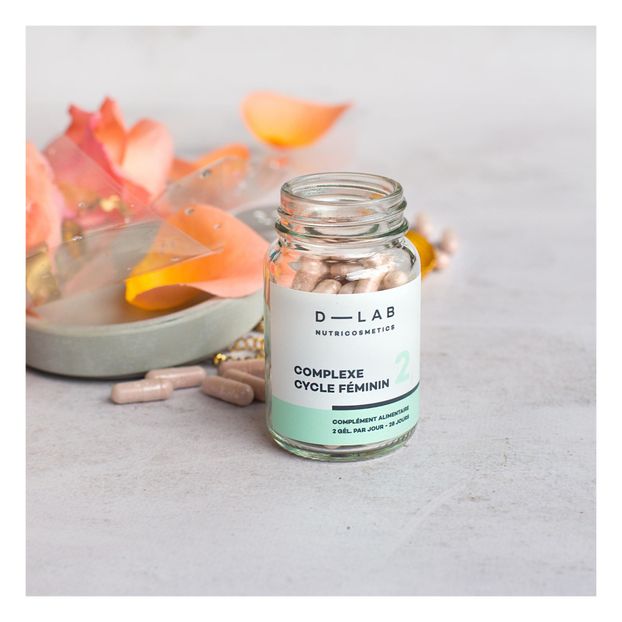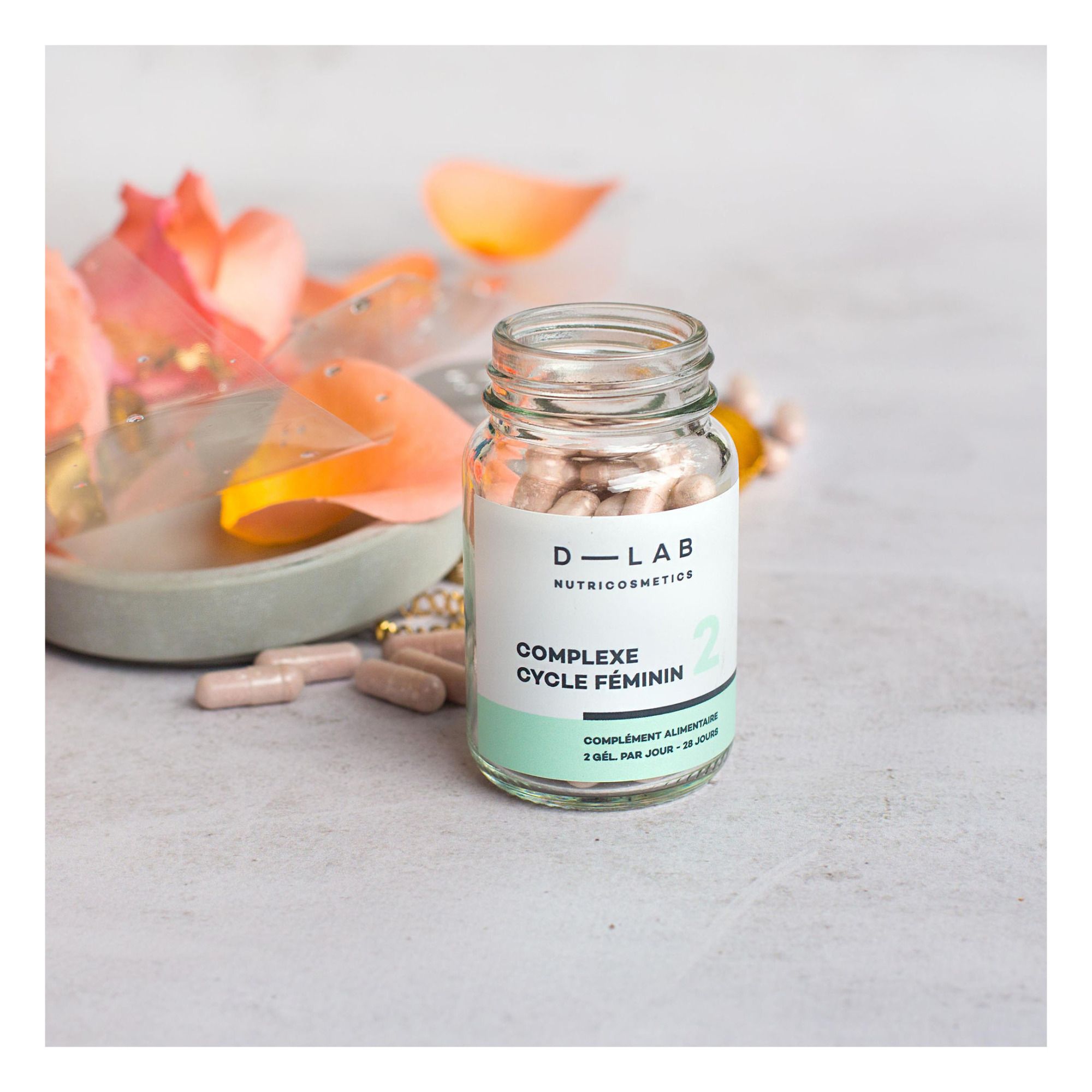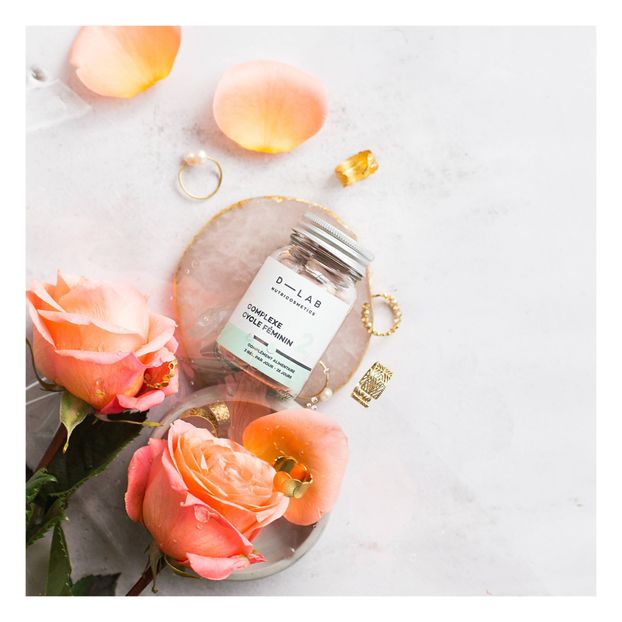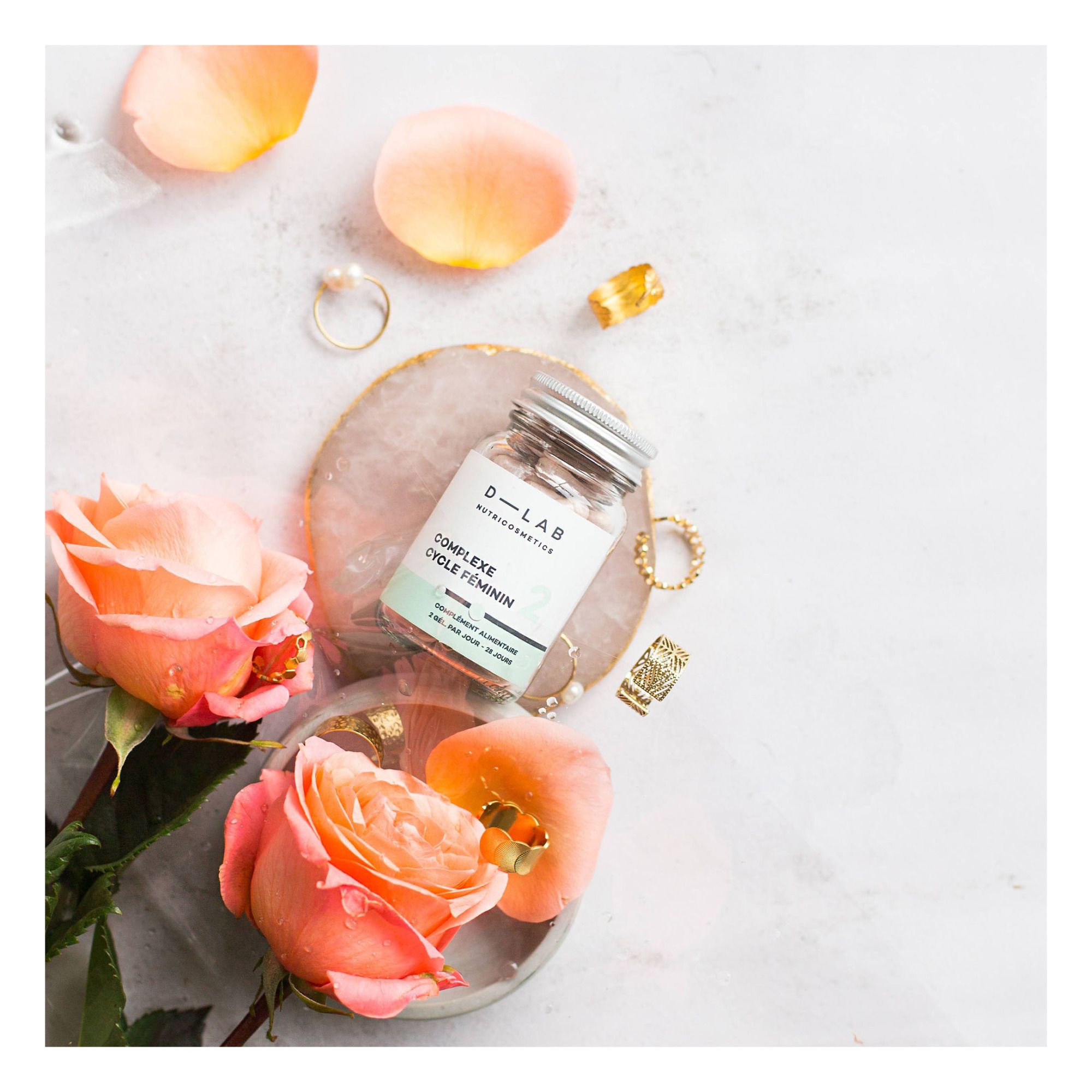 Feminine Cycle Complex - 1 month

Description
The Feminine Cycle Complex is a must have for improving female well-being. Thanks to the combination of 11 ultra-dosed active ingredients, it helps to reduce pre-menstrual syndrome and improves reproductive functioning to support fertility.

BENEFITS:

A BLEND OF SOOTHING INGREDIENTS: This formula is a vitamine cocktail and offers 100% of the recommended daily intake for D3, B6 and B9 known to reduce symptoms of premenstrual syndrome. The combination of yarrow and lodhra bark, 4 times more concentrated in active elements than their dry plant equivalent, alleviates cramps and inflammation from painful menstruation. A mineral synergy of marine magnesium and iron reduces fatigue, anxiety and irritability linked to premenstrual syndrome.

FERTILITY BOOSTER: Centifolia rose petal extract, which is twice as concentrated as its dry plant equivalent, is known to improve ovulation in women and the production of female hormones which are essential for a regular cycle. Myoinositol, naturally extracted from corn and known as the "fertility molecule" helps to reestablish spontaneous ovulation for a regular cycle and is favourable for conception. The combination of prenatal vitamins DE and B9 - also known as folic acid - support the female reproductive system, improve ovulation and increase chances of conceiving.

COMPOSITION:

The formula is composed of a selection of natural active ingredients that are naturally present in food. Plant-based capsules that pass through the stomach and are released in the intestines, where the active ingredients are absorbed. Cruelty and gluten free. 100% clean: natural ingredients that are naturally present in everyday foods without nanoparticles. Developed with NO GMO, NO irradiated components, NO preservatives, NO endocrine disruptors, NO Titanium dioxide, NO chemical solvents, NO artificial flavouring. Made in France, ISO 22000 certified. Low environmental impact: jars made from 27% recycled products and infinitely recyclable, cardboard packaging sourced eco-responsibly, use of plant-based inks and printed at eco-approved "Imprim'Vert" certified printers.

DIRECTIONS FOR USE:

Jar contains 56 gastro-resistant plant-based capsules. Take 2 capsules per day with a large glass of water. Treatment recommended for 3 x 28 days for optimal effects. This formula can be taken continuously throughout the year. This formula is suitable for everybody including women who are pregnant or breastfeeding.

INGREDIENTS:

Per 2 capsules: Cranberry 200 mg ; berry - Marine Magnesium 165 mg 44%VNR1 - Vegetable capsule : Hydroxypropylmethylcellulose - Myo-inositol 50 mg - Extract of rose centifolia 25 mg (EPS2 50 mg) ; petal - Yarrow extract 25 mg (EPS2 100 mg) ; aerial part - Extract of lodhra 25 mg (EPS2 100 mg) ; bark - Iron 9 mg 65%VNR1 - Rice extract - Microencapsulated zinc 7.5 mg 75%VNR1- Vitamin B6 1.4 mg 100%VNR1 - Vitamin B9 0.2 mg 100%VNR1 - Vitamin D3 from lichen 5 µg 100%VNR1.

Details : Cosmetics items may not be refunded or exchanged
Made in : France
Targeted treatments
Targeted treatments