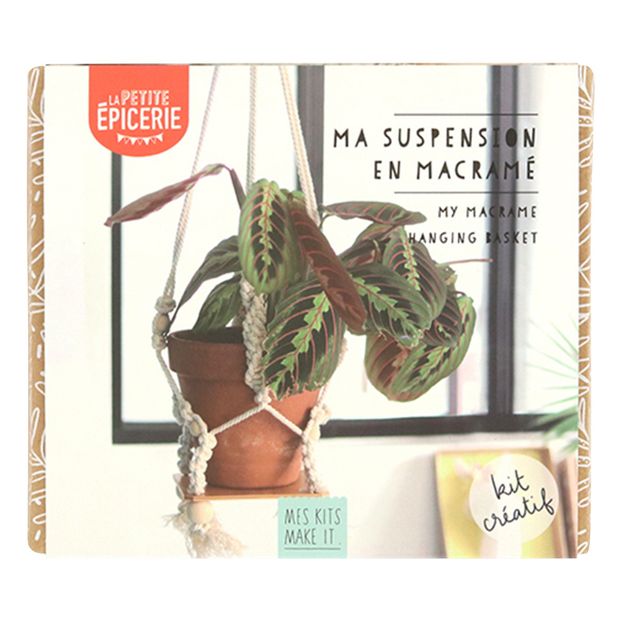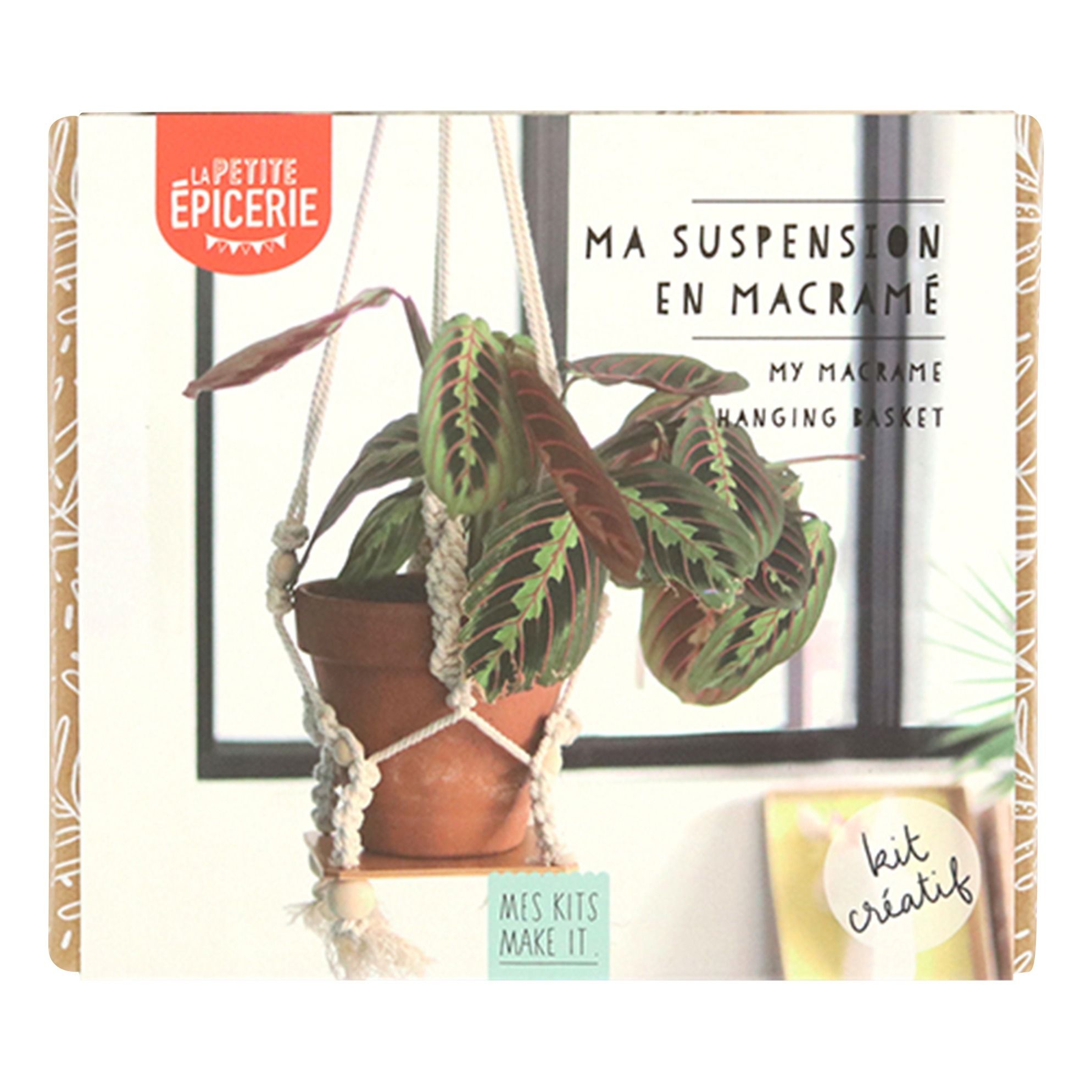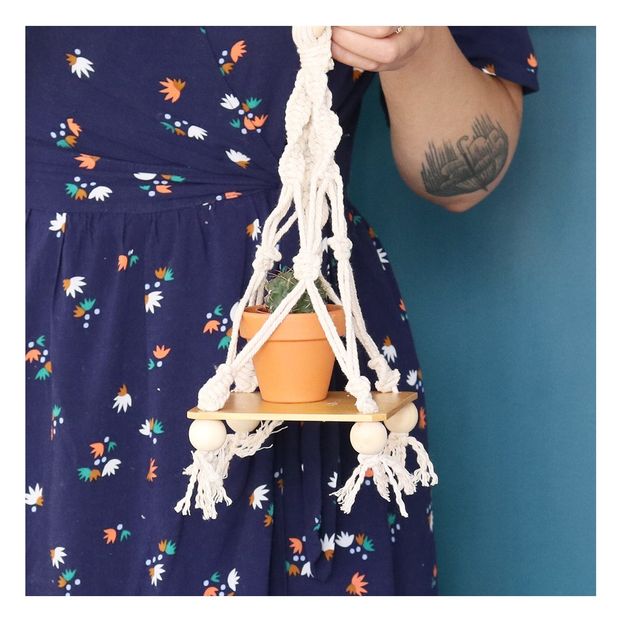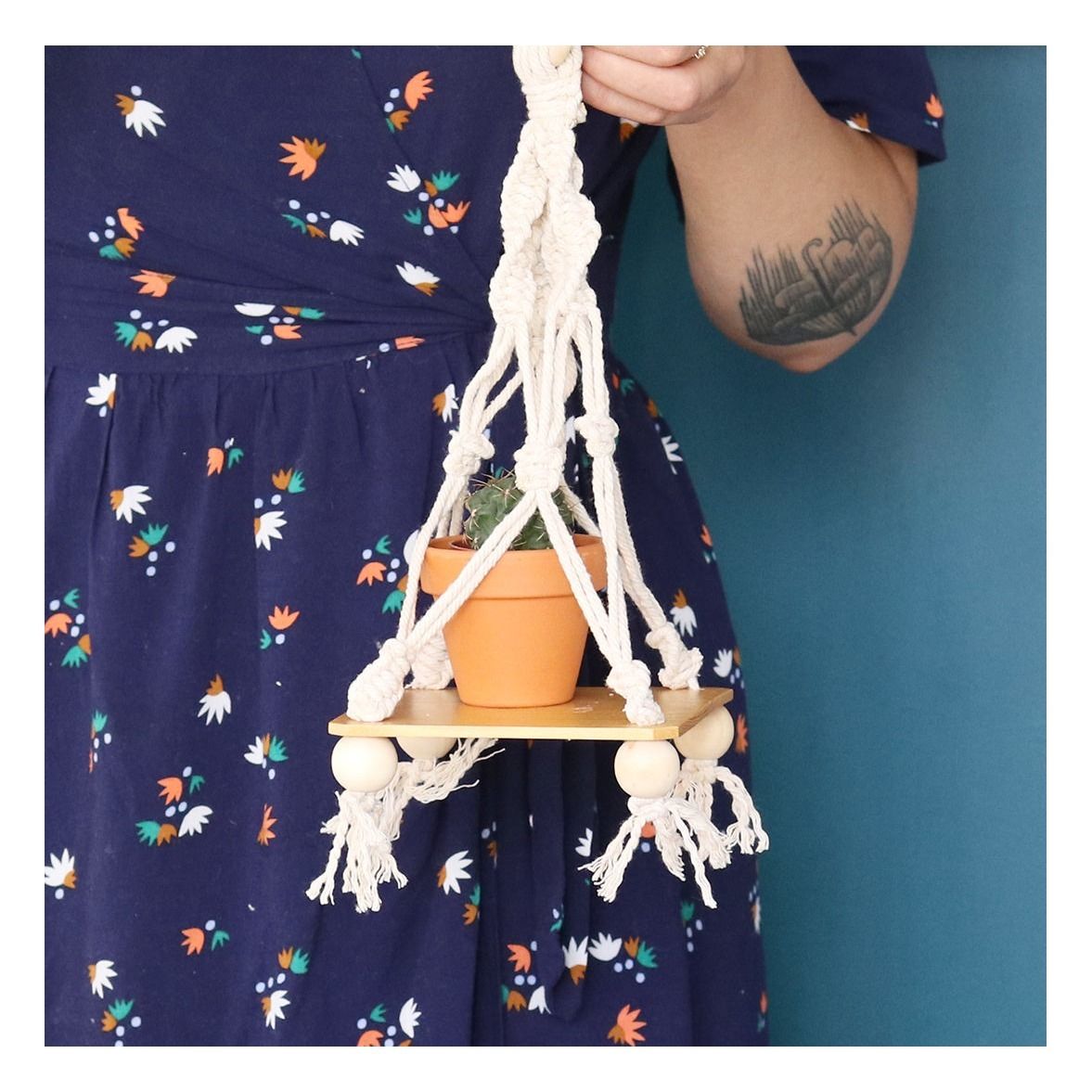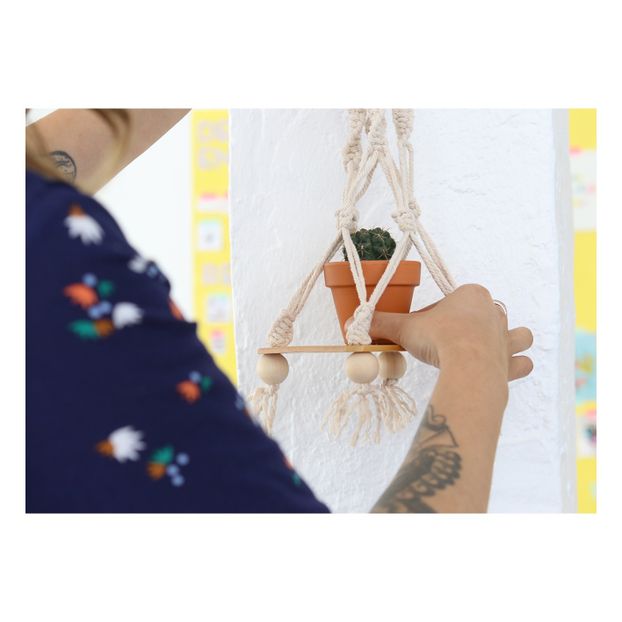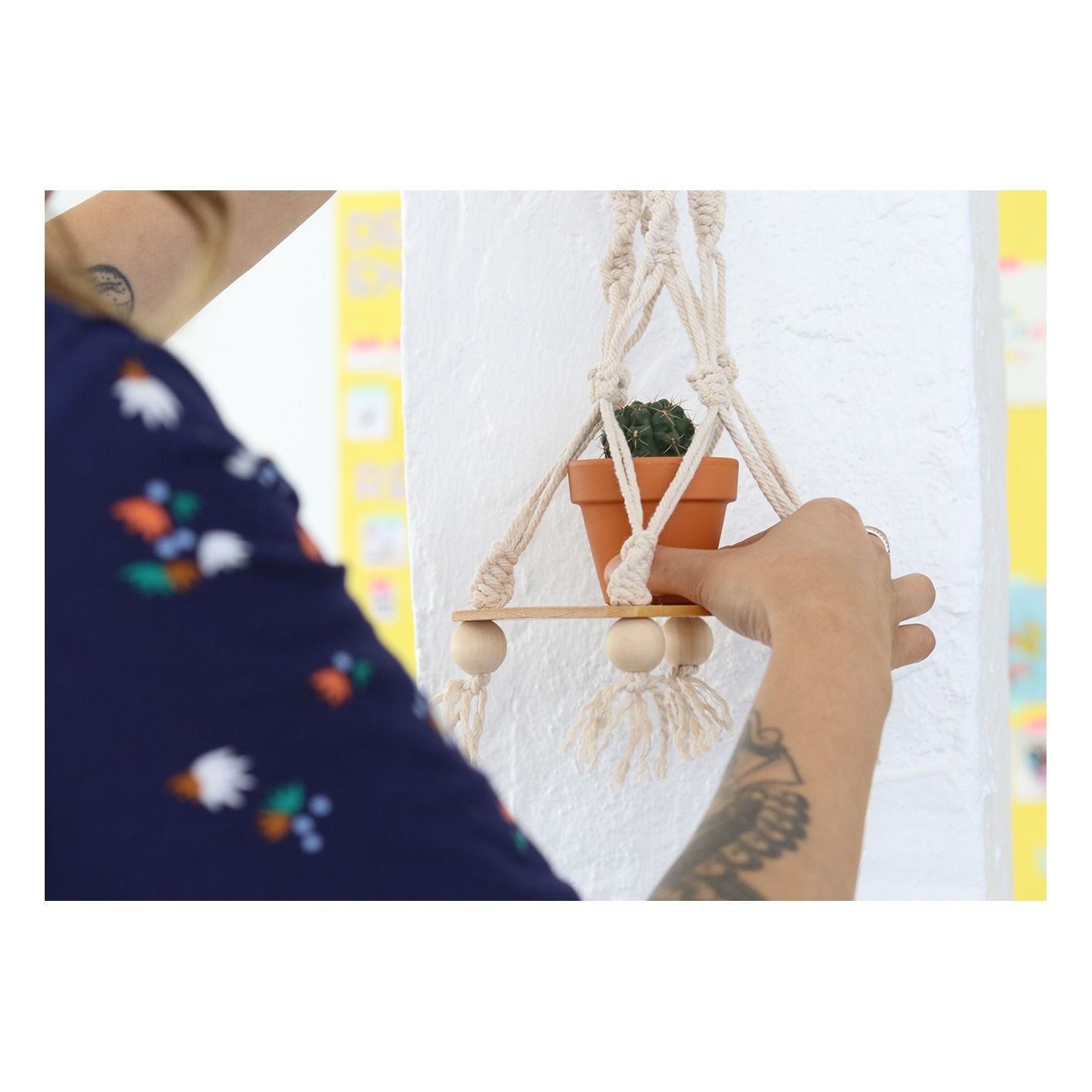 DIY Kit - My Macramé Hanging Basket
This kit makes macramé easy for everyone! With just a little patience and concentration, you can create this beautiful decorative piece for your home.
Details : 1 Instructions Manual, To make yourself, Helps develop sense of creativity
Age : Age 8 and upwards
For use with adult supervision
Ce kit contient : 20 m de corde en coton, un plateau en bois, 4 perles en bois de 23 mm, 6 perles en bois de 15 mm 1 anneau en bois.
Creative workshops
Creative workshops