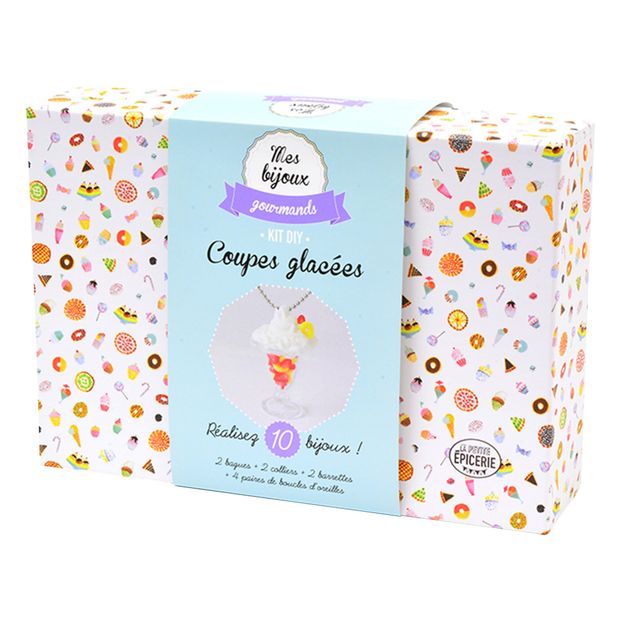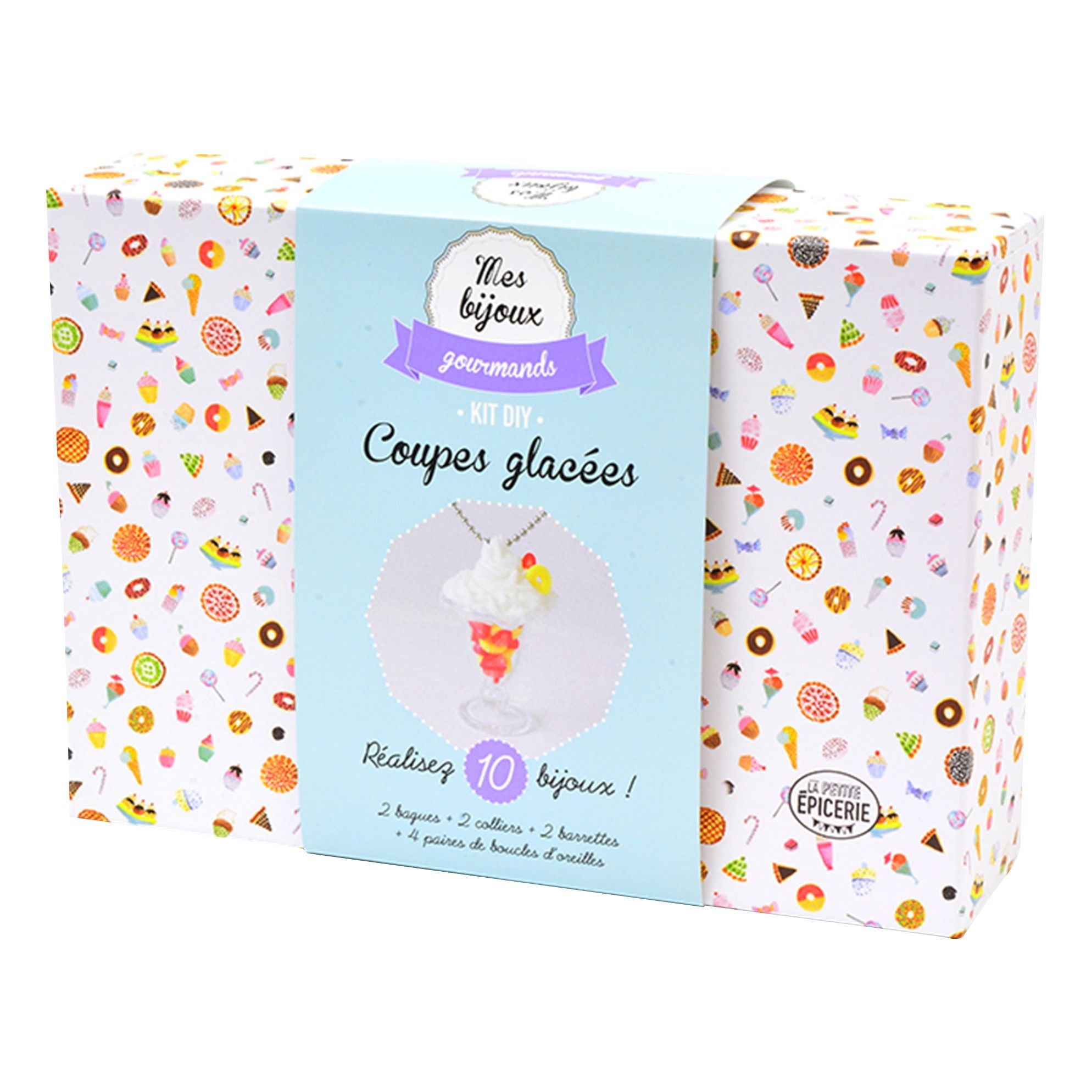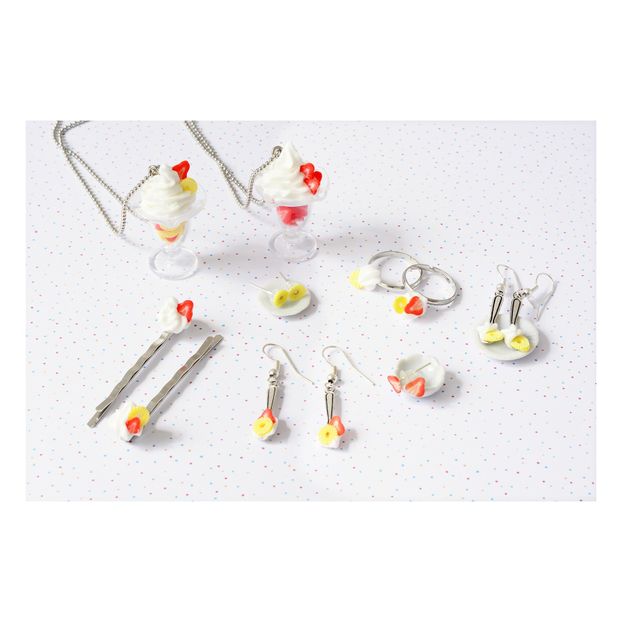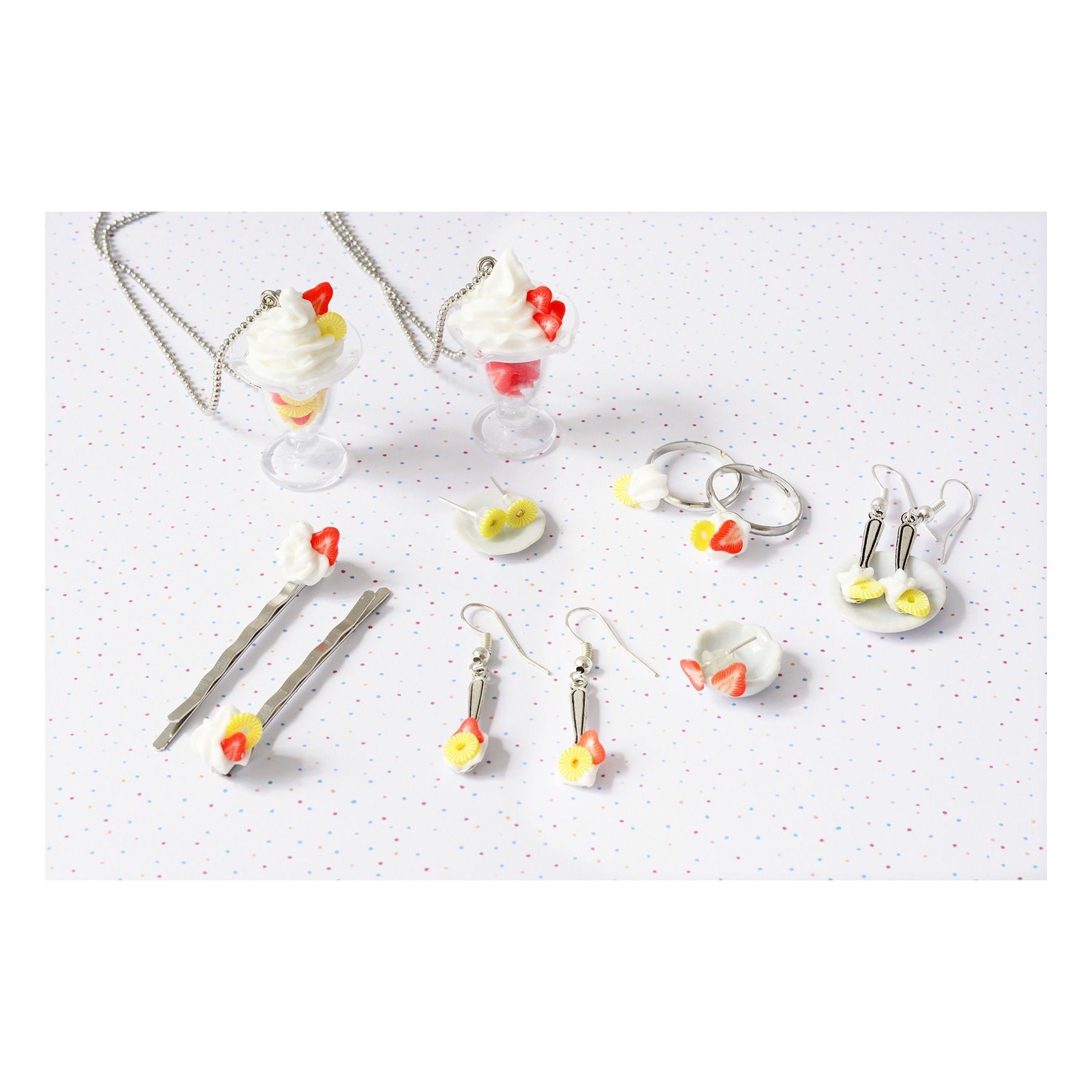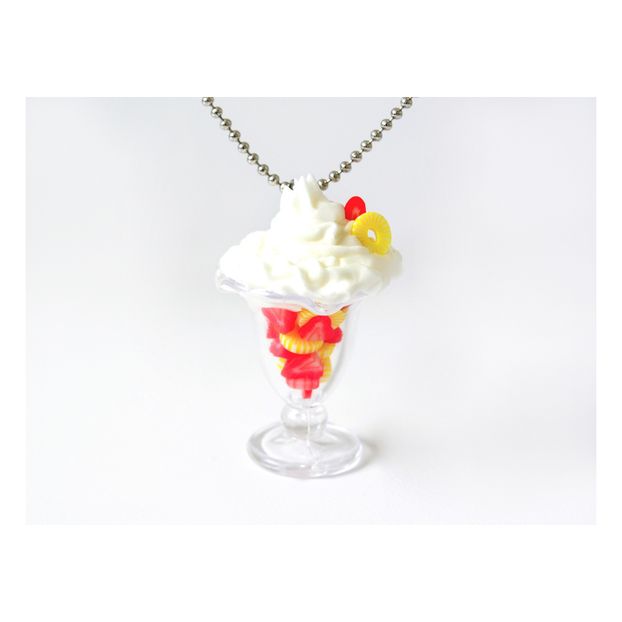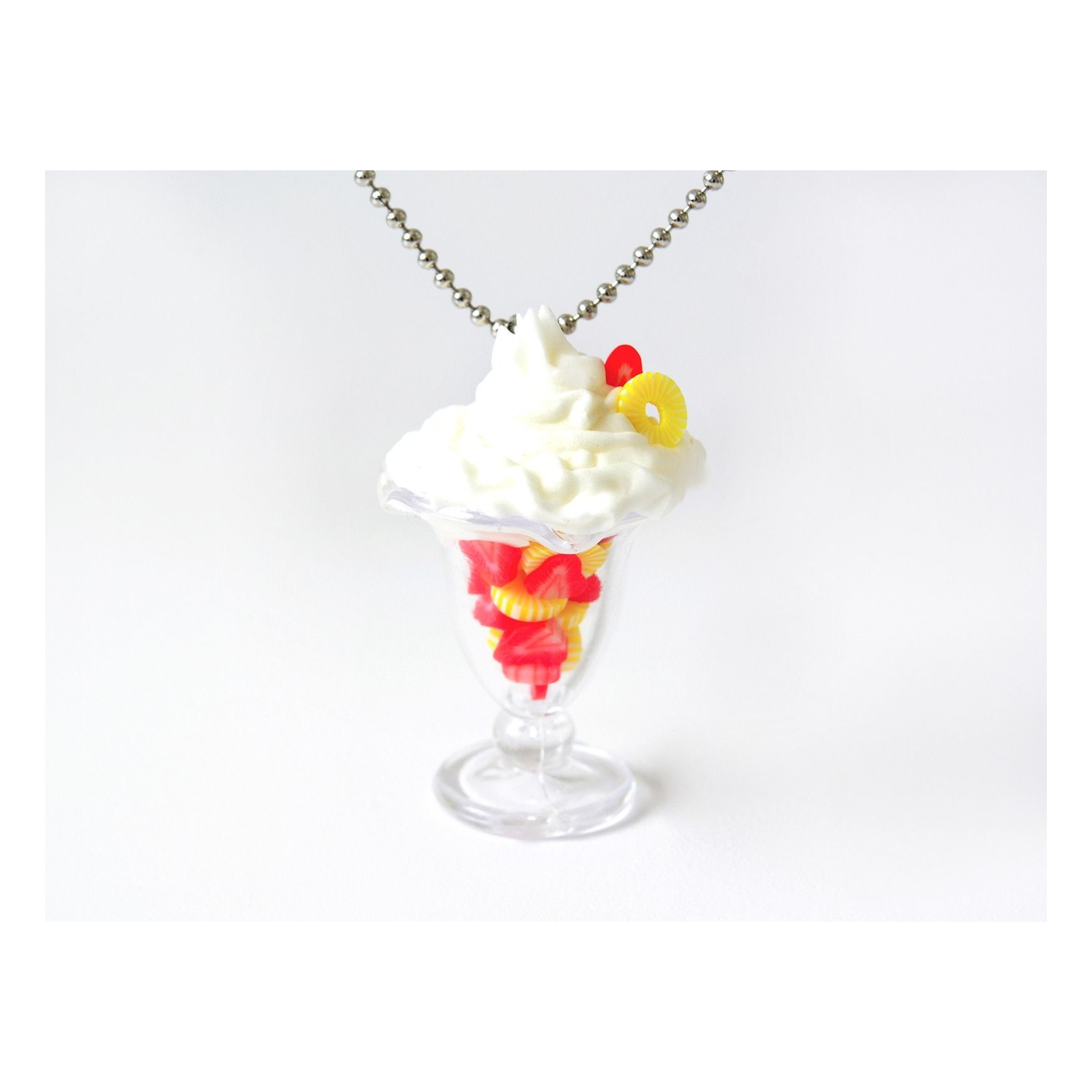 DIY Kit - My Gourmet Jewellery - Ice Cream Sundae
With this kit you can create up to 10 pieces of jewellery: 2 rings, 2 necklaces, 2 hair clips and 4 pairs of earrings. Inside you'll find all you need to create jewellery that looks as good and tasty as an ice cream sundae!
Details : Helps develop sense of creativity, Helps to develop gesture precision, To make yourself
Age : Age 8 and upwards
Packaging: 16 x 6 x 22 cm.
For use with adult supervision
Ce kit contient : 1 fausse chantilly blanche, 1 embout pour chantilly, 1 cane fraise, 1 cane ananas, 1 lame pour découper les canes, 2 coupes glacées sundae, 4 breloques petites cuillères, 1 colle pour bijoux, 2 paires de crochets d'oreilles argentés, 2 puces d'oreilles argentées, 2 bagues argentées, 1,4 m de chaine bille, 2 fermoirs pour chaine bille, 2 barrettes argentées, 10 pitons argentés, 2 pochettes cadeaux.

Fashion, Beauty, Fashion design
Fashion, Beauty, Fashion design