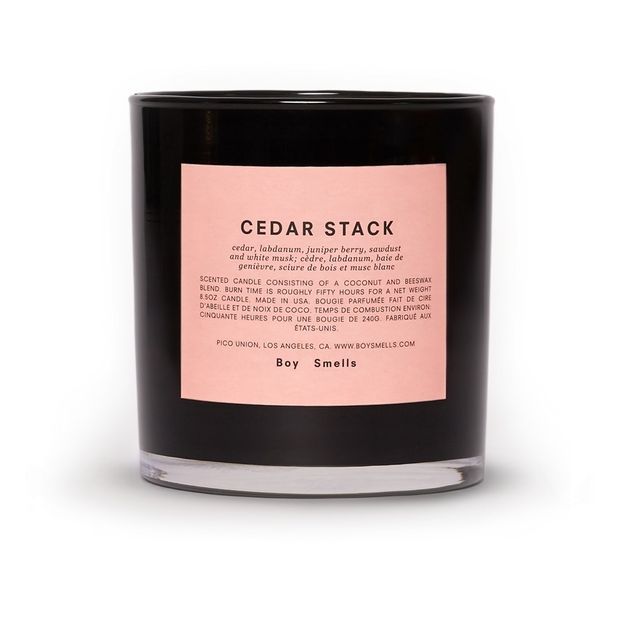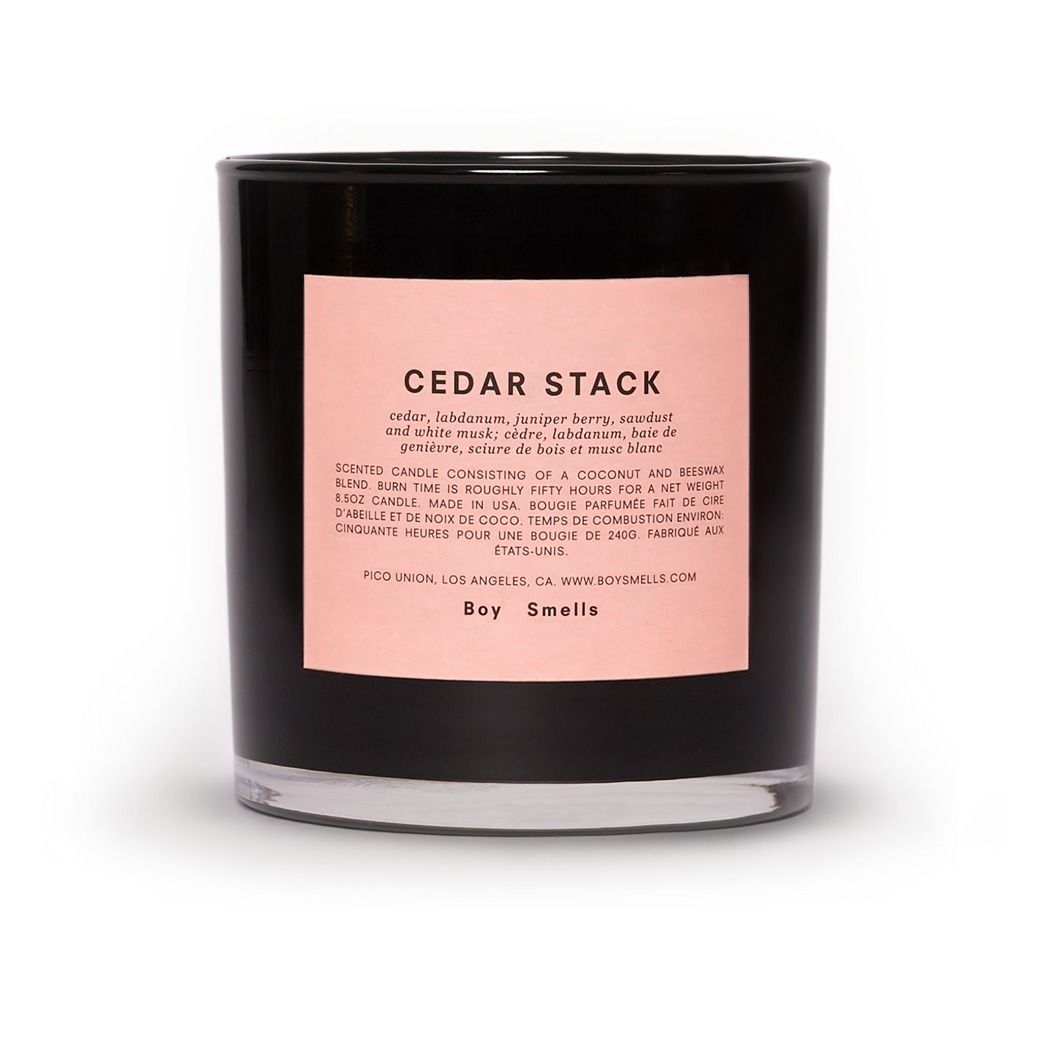 Cedar Stack candle

A prettier take on the classic wood scent—cedar chips and dried tobacco are led into deeper spiced floral notes of labdanum, while notes of peppercorn add a light bite to this smell, both modern and nostalgic. It's instant glamping in candle form.
Fabrics : Glass
Composition : Coconut, Beeswax, Cotton wick
Height : 8,6 cm.
Weight : 240 g
Made in : United States
Fragrance : cèdre, labdanum, baies de genièvre, sciure de bois et musc blanc.
Candles, Scented candles
Candles, Scented candles