Trousselier
Trousselier, established 30 years ago, is synonymous with softness, tenderness and fantasy. Thanks to their indesputable know-how in toymaking as well as their creativity, Trousselier is a major brand in kids' toys. Their designers have managed to bring poetry and softness to children. The toy brand Trousselier has made tradition meet modernity to make lamps, nightlights, soft toys and mobiles that will delight every child in the world and make for great baby gift ideas as well as being a must-have for kids' bedrooms and nursery interiors. You cannot talk about kids toys and soft toys without talking about Trousselier. Find out moreClose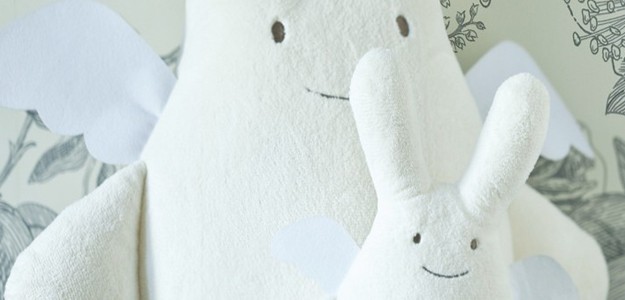 The history of the Trousselier brand
This famous
childcare
accessory and comforter brand was created in 1971 by French duo Josette and Francis Trousselier and is now a leading label in the early years sector. Trousselier has created a gentle, tender world for little ones, with music boxes, play mats, mobiles, snow globes, and even the iconic Ange Lapin soft toys, which are a hit with both children and parents.
Ange Lapin, the must-have comforter.
Ange Lapin is the flagship toy from the house of Trousselier. This simple bunny with angel wings is available in different colours, materials and shapes to adapt to all ages and all babies' needs. Whether in the form of a comforter, a rattle or a mobile, Ange Lapin proves to be an essential accessory for your little one.
Through its unique expertise and its design teams' meticulous work, Trousselier has become an iconic childcare brand and a favourite for new baby gift lists.
Discover the world of Trousselier on Smallable.
Close