The Butter Flying
Founded in 2008 by French designer Sylvie Bernadou, The Butter Flying is a Montreal-based children's décor brand that specialises in decorations for nurseries. The Butter Flying's soft and delicate room decorations are a whimsical mix of pastel coloured clouds, raindrops, stars and moons. Each of the brand's irresistible creations is hand-made by Sylvie in her Montreal studio. Since producing her first felt raincloud mobile, her product line has grown to include cushions, bunting, wall decorations and soft toys. She has also adopted an anti-waste approach and recycles as much fabric as she possibly can. Whether you're designing your nursery or looking for a git – a decoration from The Butter Flying is a delightful choice for any space.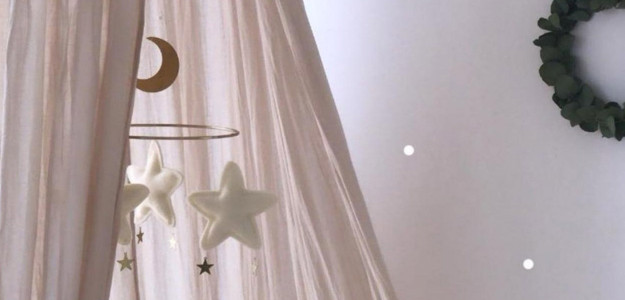 New collection coming soon
To keep up to date on all the latest news and offers,
Sign up to our newsletter and follow us on social media!