Petit Gang
Be unique. Join the Gang! Petit Gang is a French brand created by Claire, Charlotte and Mathilde, the original girl gang. Having grown up in the 80s, the trio was inspired by the zaniest decade to create this fun, fresh brand of clothes for children. Made in Portugal from organic materials – think: terrycloth, ribbed jersey and denim – these kids clothes are comfortable and cool. Each item from Petit Gang is delivered with a petit goodie - an iron-on heart patch for you stick wherever you like. Wear this badge of honour to show the world you're a member of the coolest gang: the Petit Gang!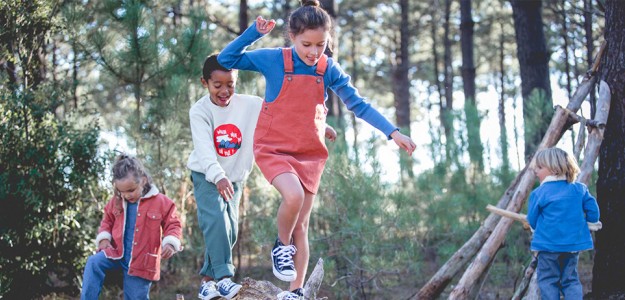 New collection coming soon
To keep up to date on all the latest news and offers,
Sign up to our newsletter and follow us on social media!