Petit Bateau
Petit Bateau, the famous brand that has been dressing us since we were little! To give you a bit of background, it was in 1918 that the Valton family decided to cut the legs off a pair of boxer shorts, creating the famous Petit Bateau knickers. From babies to adults, Petit Bateau stays with the family through the generations thanks to its beautiful quality kids' fashion collections. SMALLable has drawn from the brand's essence to create this Petit Bateau online boutique and has selected the essential flagship pieces for you: a colourful range of boys' and girls' t-shirts, striped baby girl and boys' baby grows, sailor jackets and rain-coats... a wide choice that will fill up your child's wardrobe with beautiful, chic and easy-to-wear basics. Find out moreClose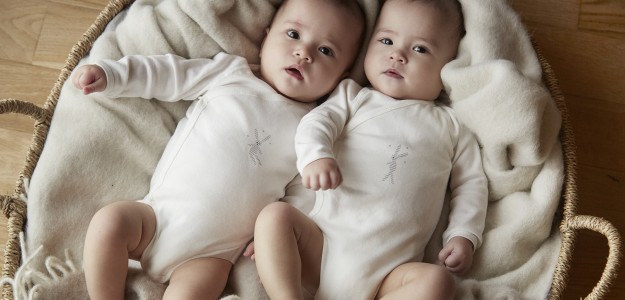 The story of the BRAND Petit Bateau
The Petit Bateau brand is over 120 years old! It was created by Pierre Valton in Troyes, France. He was inspired by the famous French nursery rhyme, "Mummy, do the little boats that go out on the water have legs?" to cut the legs off a pair of long johns. And thus was born the first pair of modern underpants. The brand Petit Bateau, which prides itself today on producing over 4,000 tonnes of knitwear annually, has become an iconic brand for all children between the ages of 0 and 24 months.
HOW DID PETIT BATEAU, A SPECIALIST IN KNITTED FABRICS, BECOME THIS INTERGENERATIONAL BRAND, COLLABORATING WITH THE CREME DE LA CREME OF DESIGNERS?
It is first and foremost thanks to the quality of its clothes and underwear, whose comfort, softness and cuts won over the most demanding audience there is – children – that the brand has succeeded in establishing its place. Throughout the course of its collections, Petit Bateau's kids' fashion has evolved while never denying its roots and this know-how, which has always been its strength. If the Petit Bateau striped jersey is a must-have for babies and kids, the T-shirts, bodysuits, pants and raincoats have always enjoyed an equal success. And Petit Bateau was able to export its success, since every year the brand now sells 26 million articles of clothes and underwear throughout the world. People in Paris, Tokyo, New York and Berlin all go in for the Petit Bateau style, and above all, once they've felt its beautiful materials, they become lifelong brand loyalists. Perhaps that is the secret to Petit Bateau's success after all.
THE MODERNITY OF PETIT BATEAU
An expertise that's gone unchanged for over a century combined with a constant search for modernity and an open eye to innovation are also key factors accounting for its success. The Petit Bateau clothes have successfully made their transition to the international stage and to sustainable development with this philosophy: when we dress our children by trying to bring them maximum comfort, then we need to take care of the planet we're leaving them too. The production is thus a key point for the brand, which endeavours to preserve the know-how of French industry.
ICONIC PIECES
Here at Smallable, we select the most beautiful Petit Bateau kids' pieces, but also the essentials. Fall for a yellow Petit Bateau raincoat, a blue and white striped jersey, a sailor's pullover with gold buttons, a cotton Petit Bateau T-shirt, baby underwear or the iconic Petit Bateau underpants. All these pieces are yours to discover right now in our Petit Bateau online shop.
Close