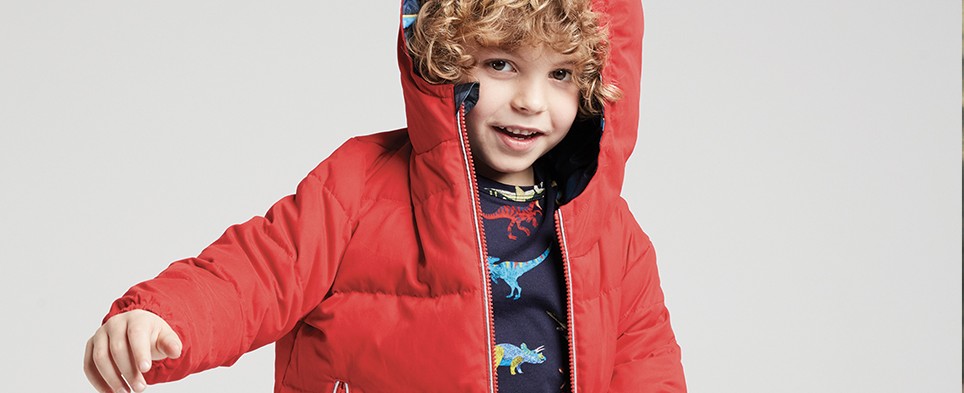 Paul Smith Junior
Paul Smith Junior is the unique, eclectic world of Paul Smith just for the little ones. The spirit of the London fashion brand, whose mascot is a zebra, and the incomparable style of the designer can be recognised everywhere in the Paul Smith kids collections, and we love it! From the Paul Smith baby boy fashion and Paul Smith baby girl fashion collections to the Paul Smith PSJR collection, the aim is the same: to surpise us and to charm us with kids clothes that are both stylish and comfortable. 
The Paul Smith Junior Story
Paul Smith Junior is a must-have
kids' designer brand
. With an award-winning career, Paul Smith is renowned for his colourful stripes, typically English style and its mascot, a zebra you can find is most of the brand's creations.
Paul Smith was born in 1946 in England and, although passionate about sport, was sadly forced to change career choice after a cycling accident at the age of 17. After a string of encounters, each even more enriching than the last, he decided to create a space in the world that would be full of colours and ideas. Success wasn't far behind and in less than two years he opened his first boutique in Nottingham.
Encouraged by his future wife, Pauline Denyer, in 1970 the designer opened his first store and decided to take night classes in sewing that would allow him to make his first creations. His success was immediate and, in 1976, he introduced his first men's fashion collection in Paris under the name, Paul Smith.
Launching the Paul Smith Junior Collection
Paul Smith's debut
kids' fashion
line came to light in 1990, at the same time as his footwear and accessory collections. But it was in 2010 that Paul Smith Junior was launched with the Zannier group. The iconic label introduced children's clothing for
newborns
through to age 16, with the same touch of English eccentricity as the adult collections.
Paul Smith Junior is a reputed label that continues to impress by offering unique, colourful and playful clothing for children.
Discover our Paul Smith Junior selection.