Pacific Rainbow
With Pacific Rainbow we go back to the 90s! This French swimwear brand has developed a timeless swimwear line for girls and boys. Its collection offers muted and pastel tones in classic cuts to wear throughout the day, allowing you to seamlessly mix & match its tops and bottoms. A special feature of Pacific Rainbow's swimwear is the soft material that dries quickly - meaning your children can wear these pieces for long periods of time without a bother. Check out the full rainbow of this collection of beautiful, classic swim shorts, one-pieces and bikinis yourself!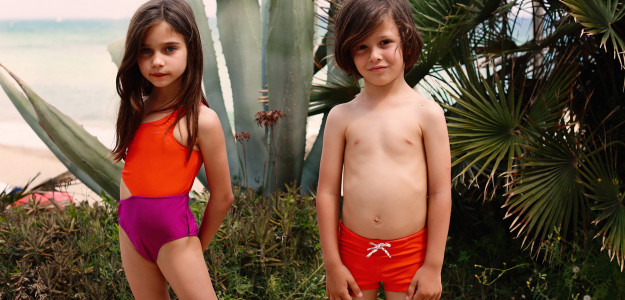 New collection coming soon
To keep up to date on all the latest news and offers,
Sign up to our newsletter and follow us on social media!