Noodoll
While undertaking her MA at Central St Martins in London, Yiying Wang conceptualised the idea for her brand Noodoll. Originally from Taiwan, Yiying was inspired by the food of her culture and adopted noodles as the basis for the playful visual identity. In 2009 Yiying authored 'The World of Noodoll', an illustrated book featuring a cast of characters made from rice and noodles. Two years later, Ricemon and Riceroar leapt from the page and became the first in a canon of unique and lovable plush toys, known as Ricemonsters. All their designs are manufactured in a rural factory in Taiwan by a small group of Taiwanese grandmas who are masters of their craft. Their hard work and attention to detail guarantee that every cushion and toy is stitched with the same love and care they are designed with.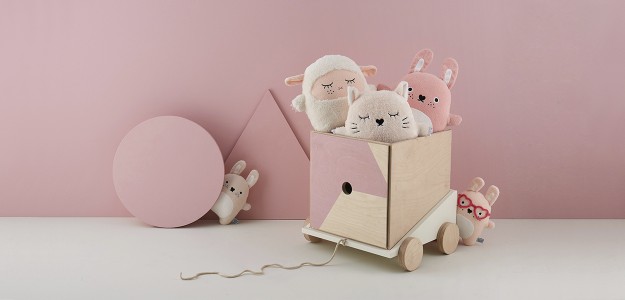 New collection coming soon
To keep up to date on all the latest news and offers,
Sign up to our newsletter and follow us on social media!