Moncler
Founded in 1952 near the city of Grenoble in France by René Ramillon and André Vincent, Moncler is now internationally renowned for the quality of its parkas and down jackets. Moncler has been able to combine modernity and tradition over time to offer beautiful and unique creations that will follow you from the runway to your next holiday trip. Moncler Kids offers unique products inspired by French mountaineers. Discover the latest collection from Moncler on Smallable. Find out moreClose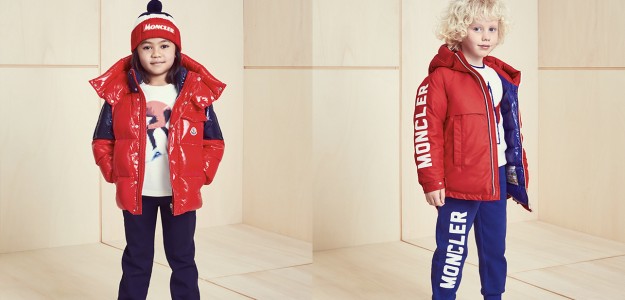 The STORY BEHIND THE BRAND MONCLER
The history of Moncler:
Created in 1952 by René Ramillon and André Vincent, Moncler is today a reference in the world of fashion. However, when it first began, the made-in-France brand didn't look like it would reach the catwalks. Taking its name from Monestier-de-Clermont, a little village located in l'Isère in the east of France, Moncler is an equipment brand created to facilitate the lives of people working in extreme conditions. Products which would soon bring real success to athletes and mountain professionals. Moncler
jackets
also went on to be chosen to equip the Italian expedition to one of the Himalayas' highest peaks, Mount Karakoram in 1954. Moncler then became the official equipment supplier for the French skiing team during the Olympic Games in Grenoble, making it a reference in the sports sector.
From snow-capped peaks to catwalks:
Following its string of successes, Moncler started to branch out into the mainstream and decided to target a wider population by offering warm, comfortable clothes that suited urban living as well as the mountains. The creation of the Moncler children's range followed later with the Moncler Gamme Rouge, Moncler Gamme Bleu and Moncler Grenoble luxury ranges which firmly sealed the brand's reputation. Today, with several Fashion Weeks under its belt, Moncler has succeeded in establishing itself in one of the most competitive sectors and is now one a must-have brand. Discover the Moncler children's range on Smallable.
Close
We are sorry to inform you that this brand does not deliver to your selected country of delivery.