Moncler
Based in Italy, Moncler was founded in France, in Monestier-de-Clermont, Grenoble, in 1952. Over the years, the brand has conducted constant technological research with experts from the world of mountaineering to develop its signature style. Moncler collections combine the most extreme requirements of outerwear with the needs of urban everyday life. In 2003, Remo Ruffini took over the reins of the fashion house of which he is currently the CEO. Moncler manufactures and distributes Moncler ready-to-wear collections and accessories directly in its stores and through an exclusive network of international department stores and multi-brand boutiques. We are delighted to present you their latest collection.
Find out moreClose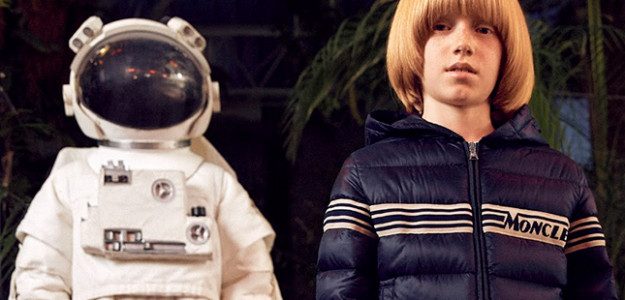 THE MONCLER STORY
Created in 1952 by René Ramillon and André Vincent, Moncler is today considered an authority in the world of designer fashion and technical gear. Taking its name from Monestier-de-Clermont, a little village located in l'Isère in the east of France, Moncler's collections merge fashion with high performance creating clothes that are suited to extreme weather conditions and day-to-day life. A long-time hit among athletes and professional mountaineers: in 1954, Moncler down
jackets
were chosen to equip the Italian expedition to Mount Karakoram; in 1955, French mountaineers sported their gear when scaling the Mount Makalu summit, and the French downhill ski team wore their down jackets for the 1968 Grenoble Winter Olympic Games. Since the beginning, Moncler has used the latest technological advancements to innovate its fashions and create highly functional but style-savvy clothes.
FROM SNOW-CAPPED PEAKS TO CATWALK
Following success in the sporting world, Moncler started to target a wider population by offering warm, comfortable clothes that suited urban living as well as the mountains. The creation of the Moncler children's range followed later with the Moncler Gamme Rouge, Moncler Gamme Bleu and Moncler Grenoble luxury ranges firmly sealed the brand's reputation in the world of designer fashion. Today, with several Fashion Weeks under its belt, Moncler has succeeded in establishing itself in one of the most competitive sectors and is now one a must-have brand. Italian icons, synonymous with warm, functional and well-made clothing, Smallable is proud to present the latest collection of children's clothes from Moncler.
Close