Meduse
Méduse sandals first appeared on French beaches in 1946. Today, the famous translucent beach shoes in flashy colours are once again made in France. Taking us back to holidays and the first dips in the sea, the classic styles from Méduse have accompanied many a child during their first steps over the rocks. Ideal for playing in the water without hurting your feet, thanks to their soles with good grip and the adjustable straps that hold the feet in place, the plastic sandals from Méduse still have many good days before them. Without a doubt, the children's shoes of the summer!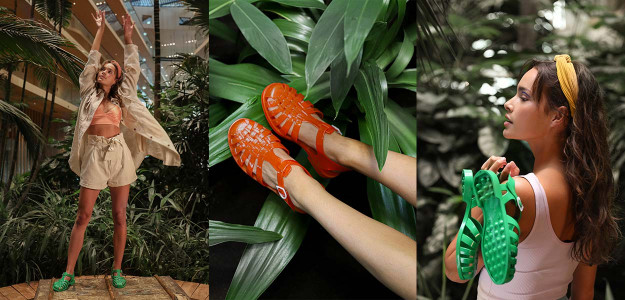 New collection coming soon
To keep up to date on all the latest news and offers,
Sign up to our newsletter and follow us on social media!