Marni
Inspired by the Marni prêt à porter collections, the Marni kids collection reflects the unique flair and subtle quirky essence of the designer label created by Consuelo Castiglioni. The Marni kids collection offers key pieces for each season in bold prints, tailored cuts and luxurious fabrics—all carefully crafted in Italy. Let your children shine in Marni's unique collection. Find out moreClose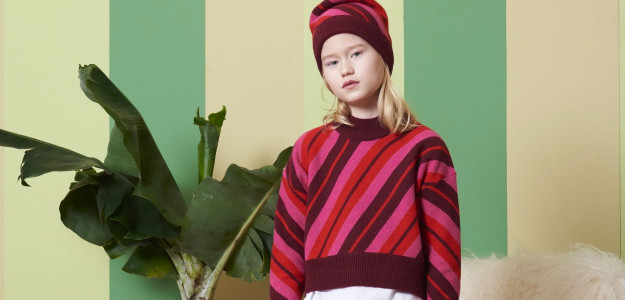 The Marni Story
Italian design house Marni was founded by Consuelo Castiglioni, married at the time to Gianni Castiglioni, heir to CIWIFURS, one of the most respected fur producers in the country.
Consuelo introduced her first collection in 1992 on behalf of her father-in-law's company. The fur company then suffered from the anti-fur movement that was causing rage on the catwalks, leading to a drop in sales throughout the country. So, Consuelo decided to design a ready-to-wear line that showed fur to be sophisticated and contemporary, a real success that would encourage her to start her own company.
Marni was founded in 1994 with a name inspired by Consuelo's sister, Marina. Success wasn't far behind and Marni went on to become one of the most influential fashion brands on the planet.
The designer explores different styles and materials from season to season, playing with overlays and prints, all while staying at the forefront of fashion.
In 1998, the label launched its first
women's footwear
and accessory collection. It would then take four more years to see a men's collection join Marni's ranks.
Marni Junior
Consuelo Castiglioni developed her
kids' fashion
collection under the label Marni Junior and was designed for ages 3 months to 12 years. With perfectly cut pieces and luxurious materials that uphold the creative DNA of the label, Marni Junior is now a must-have in children's fashion.
Close
New collection coming soon
To keep up to date on all the latest news and offers,
Sign up to our newsletter and follow us on social media!