Maria La Rosa
Italian brand Maria La Rosa is known for its luxurious line of hoisery and accessories. Based in Milan, the accessories brand was founded by Maria La Rosa, and is now headed by the designer's daughters, Alice and Lisa. Impeccable quality, every product in the Maria La Rosa collection is methodically made by hand in the brand's atelier on antique looms using carefully-selected, natural materials such as cashmere, silk, linen and alpaca wool. The brand's exceptional socks have been spotted internationally on celebrities like Scarlett Johansson, Rihanna, Beyoncé, Victoria Beckham and the Princess of Norway. Beautifully-made in an elegant array of colours, Maria La Rosa approaches socks and hosiery with an inimitable sense of creativity, refinery and authenticity that we can't help but admire.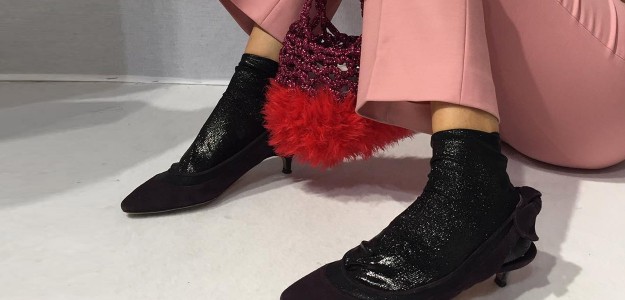 New collection coming soon
To keep up to date on all the latest news and offers,
Sign up to our newsletter and follow us on social media!