M.A.B.E.
M.A.B.E. make beautifully-crafted womenswear. The label was founded by two friends and named in honour of co-founder Kristine's grandmother Mabel (who was known to friends as 'Mabe'). The brand's collections are in essence an ode to Mabe's bohemian style, eclectic wardrobe, carefree spirit and globetrotting ways. Signature pieces in the M.A.B.E. range include dreamy dresses, billowing blouses, flowy maxi skirts and silk kaftans. Summer wardrobe essentials, these pieces are easy-to-wear, versatile and can transition from day to night seamlessly. Making women's apparel that is beautiful and effortless, there's no maybe about it – you'll be wanting to add M.A.B.E. to your cart ASAP.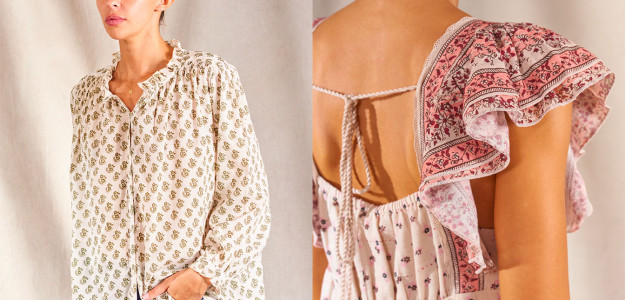 New collection coming soon
To keep up to date on all the latest news and offers,
Sign up to our newsletter and follow us on social media!