Louise Misha
A first collection from Louise Misha came about in 2012, with a line of jewellery made by hand for little girls from 2 to 10 years old, and then little by little, the ready-to-wear and accessories collections came along. Today Louise Misha's children's clothing rubs shoulders with scarves, hair clips, head bands, bags and cushion covers that mums also love. An entire world that goes beyond just that of the clothing brand. Louise Misha was created after a voyage to India, in order to prolong the adventure. Find the Louise Misha boutique at Smallable, with all of the colours, the nostalgia, and sensitivity that make up the DNA of this elegant children's and women's brand. Find out moreClose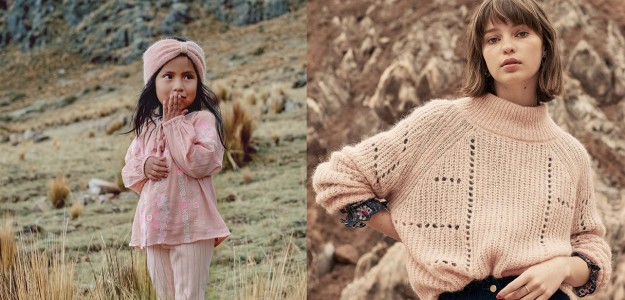 The history of the Louise Misha brand
A story of friendship
If we were to talk about the leading French children's
brands
of the last few years, the name Louise Misha would pop up very quickly. Created in 2012 by two friends, Aurélie Remetter and Marie Pidancet, Louise Misha is named after one founder's grandmother and the other's mother. At the beginning, Louise Misha was a
children's jewellery
brand, the success of which led its creators to launch a children's clothing range, then a
women's fashion
capsule collection in 2014. Today, Louise Misha is one of the biggest new brands to look out for and is even collaborating with big French labels.
A bohemian, romantic world
Louise Misha stands out from other brands thanks to its own particular personality and instantly recognisable style. Shimmering colours, bright motifs and photos taken in the most beautiful locations create an irresistible bohemian, romantic feel. From dresses adorned with beautiful, delicate lace to gorgeous embroidered blouses, Louise Misha clothes have something to offer for all little girls. But this brand is not just for children: the women's collection is also making waves, with
dresses
, jumpsuits and other must-have pieces just waiting to find a home in your wardrobe.
Shop the Louise Misha collection now on Smallable!
Close