Louis Louise
Julie Meiler, the creator of kids clothes brand Louis Louise, has us spellbound with this season's creations, inspired by well-behaved children... or so they seem. Louis Louise uses light, delicate fabrics, smart, poetic floral prints. This is kids fashion that is slightly retro yet with contemporary inspiration, and the constant attention to detail mixed with an imaginative twist is characteristic of Louis Louise clothing. A very fresh style with a trendy edge has also made Louis Louise's bedding collection a great success. You got it, the blouses, dresses and each new collection from Louis Louise has made this brand one of our favourites at SMALLable! Find out moreClose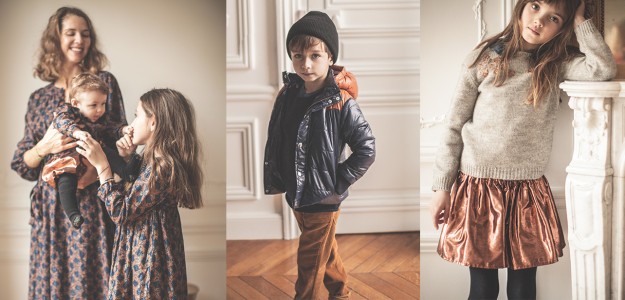 The history of the Louis Louise brand
Created by French designer Julie Meiler in 2006, Louis Louise is a
children's fashion
brand with a poetic, sophisticated feel.
With her applied art qualifications in the bag, Julie Meiler started out in the decoration industry. She naturally leaned towards textiles and designed her first collection of
girls'
and
boys' pyjamas
. With the support of her family, she decided to launch her own brand, Louis Louise Paris.
Julie takes inspiration from her surroundings to design her children's clothing collections. Her daughter Louise is her muse, while her childhood memories inspire her motifs and colour her collections with nostalgia.
Season upon season, this Parisian brand's collections are infused with tenderness, from light fabrics like cotton and delicate and timeless cuts. Louis Louise strikes just the right balance between attention to detail and creativity, making it a key brand in children's fashion today.
Shop the Louis Louise collection now on Smallable!
Close