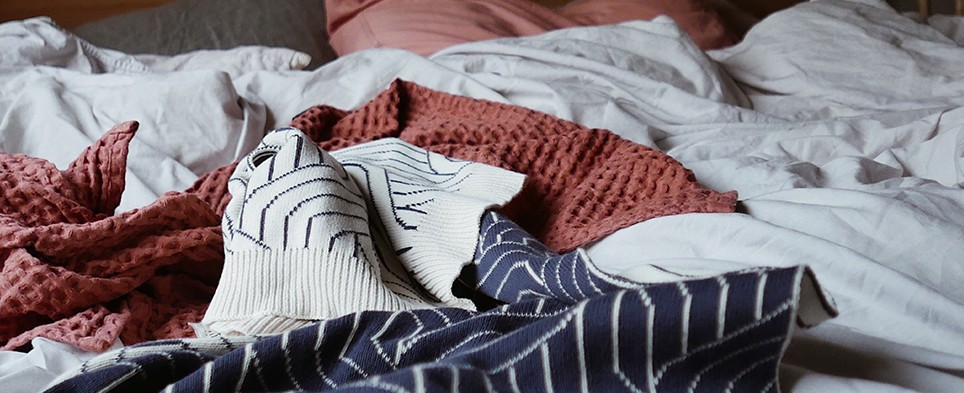 garbo&friends
Using carefully chosen fabrics, colours and prints, Garbo & Friends is one of those Scandinavian brands that we admire for its design and finesse. The brand Garbo & Friends does not make the choice between pleasing parents or children…because every one of us identifies with its creative designs for kid's bedrooms and nursery interiors. At Garbo & Friends, bumpers, blankets, pillows, sleeping bags and nursery bedding are no longer simple accessories that parents need, but real design creations that are part of your baby or kid's room decoration. 
The history of the Garbo & Friends brand
An inspiring Swedish brand
Garbo & Friends is a Sweden-based brand created in 2011 by Susann Nemirovsky, a graduate from the Stockholm Berghs School of Communication. This beautiful brand takes its name from the renown Swedish actress Greta Garbo who inspired Susann a lot for the launch of the accessory line. Passionate about all things related to childhood, Susann imagines and creates products that mix practicality and quality.
With playful prints representing wild animals and insects, delicately printed on soft cotton, Garbo & Friends managed to establish itself in the childcare sector. From cot bumpers to baby bottles, Susann Nemirovsky creates an infinity of beautiful.
Practical and healthy products
Among the most successful products from Garbo & Friends, we find it impossible to ignore their beautiful and colourful baby bottles. Free from Phtalates and Bysphenol A, these baby bottles are risk-free for the little ones. Are you looking for a baby shower gift? Do you want to buy new bottles for your baby? Don't look any further, the brand Garbo & Friends has endless beautiful ideas. From the cotton baby duvet to printed wallpaper, nothing was left to chance.
Discover the brand Garbo & Friends on Smallable.