Dr Steve Hunters
Dr Steve Hunter is the Indiana Jones of educational games, except that he's actually real. This Italian geologist, palaeontologist and entrepreneur is on a mission to educate children in the world of fossils, dinosaurs and precious stones. How? The adventurer has created a series of educational games with volcano, cave man and fossil themes. Dr Steve Hunter's games teach your children how fossils are made, how to recognise stones and allows them to even make their own real fossils! Roll up your sleeves and discover a world full of hands-on activities!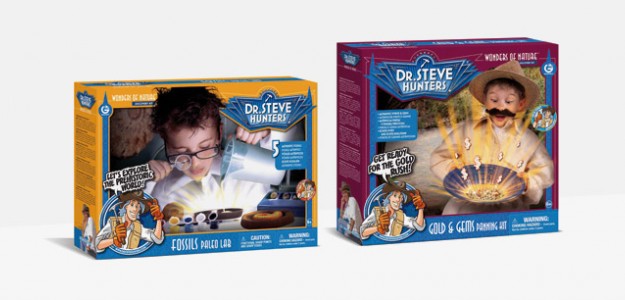 New collection coming soon
To keep up to date on all the latest news and offers,
Sign up to our newsletter and follow us on social media!